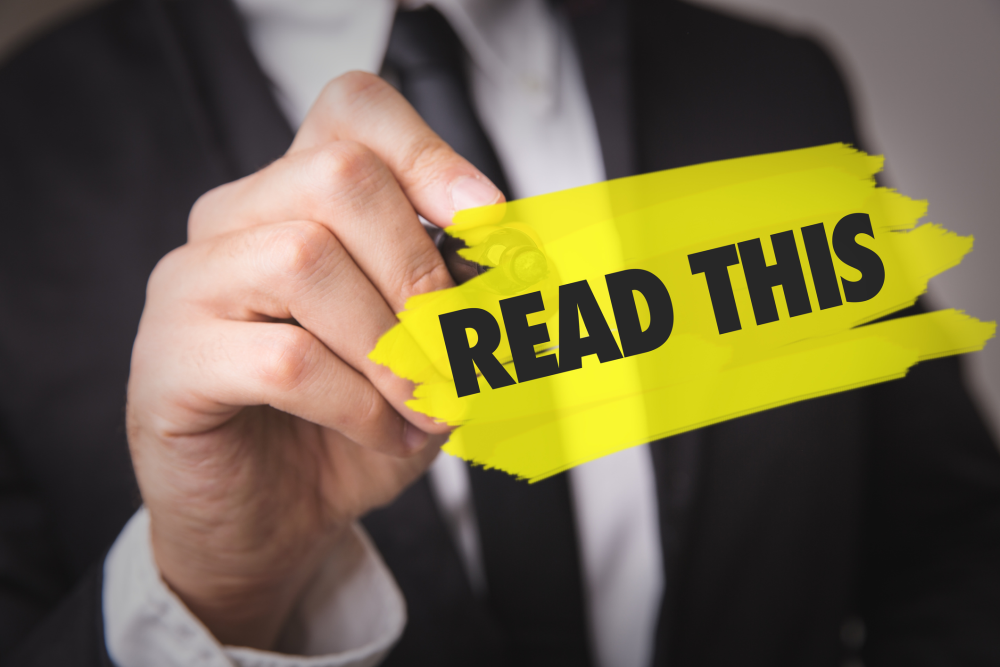 If you're selling online, it's crucial that you pay close attention to rising eCommerce trends, techniques, and other information that can help your business reach success. You need to stay on top of new ideas and insights that you can use to improve various aspects of your online store and marketing efforts. The best way to do this is by following eCommerce blogs.
There may not be a single blog that can tell you everything you want to know about eCommerce, but many offer detailed information that you can use right away. Of course, some cover the same ideas, but it's valuable to read different perspectives on the same topics. That's how you get a well-rounded education!
Here are some of the best eCommerce blogs that are a must-read for any online retailer. Whether you're already an established seller or just starting to build your online store, you'll find these blogs to be of great help to you.
We've listed the 3dcart blog first because it's an obvious choice — you're already here, after all! On the 3dcart blog we cover a wide range of eCommerce topics with helpful articles for all different online businesses. Learn tips and tricks, understand marketing strategies, find information on building your website, and more. Whether you're starting a new business in your garage or you're already running an enterprise and serving B2B buyers, the 3dcart blog has information you can use. 3dcart is the leading Shopify competitor and the best Shopify alternative on the market.
PracticalEcommerce is an excellent source for online sellers of every size and type, focused on providing honest, clear information. It's a great place to learn about marketing and advertising, management and finance, SEO, Amazon and other marketplaces, and more. Whether you need help understanding analytics data or want some solid strategies for increasing your conversion rates, you'll find all that and more at PracticalEcommerce.
My Wife Quit Her Job tells the story of Steve Chou and his experience with running his different eCommerce businesses. He runs an online store, provides training courses, has a podcast, and more, and he catalogues all his experiences on his blog. Everything he writes about comes from personal experience and he uses his own online store to test out the strategies in his blog posts. He shares results, tips, and all kinds of valuable first-hand information.
CPC Strategy focuses sharply on performance marketing topics, including social media like Facebook, Instagram, and Pinterest, multiple aspects of Google Shopping including paid search and product feeds, SEO and analytics, lead generation, useful eCommerce software, new advertising technology, and more. The CPC Strategy Blog provides a vast amount of innovative and effective strategies for eCommerce marketing, as well as the latest news in the field.
HubSpot is a well-known and effective platform that offers a streamlined toolset for inbound marketing and sales, including CRM software, multifaceted marketing and sales features, and more. The HubSpot blog is packed with enlightening articles that provide deep, actionable information that helps with every aspect of eCommerce marketing and sales. Learn about automation, lead generation, content writing, and everything else on these topics.
Get Elastic is one of the world's most popular eCommerce blogs, and it's easy to see why. They post fascinating articles about many different eCommerce topics including news, trends, innovations, tips, and tricks. The Get Elastic blog has been recognized for its excellence in multiple ways, including being named the #1 eCommerce Blog by PostRank and one of the 15 best entrepreneur blogs by the Wall Street Journal. You'll find in-depth information that puts you ahead of the eCommerce crowd.
Ecommerce CEO provides reliable information about starting an eCommerce business, launching your store, marketing, and working toward long-term success. Articles cover every step of the process from coming up with a good business idea onward. Targeted at entrepreneurs, Ecommerce CEO brings all the important information together to help guide you through multiple aspects of your business from marketing to product analysis, and more.
As one of the world's most well-known eCommerce platforms, Shopify maintains a blog devoted to all the factors that go into selling online, from store design and launch to marketing and growth. Articles provide business ideas, success stories, tips and tricks, and in-depth information about everything that goes into eCommerce. Shopify's blog will help prepare you for everything involved in being an online seller, from A to Z.
The Smart Insights blog is focused on providing reliable information on eCommerce for new and experienced business owners. Articles cover a wide range of relevant topics, like the best tools and software to use, content strategies, and tips for increasing conversions. All the blog authors are experienced professionals with a great deal of practical knowledge, and business owners of all levels can benefit from reading their articles.
Marketing Land is a fantastic source for the latest news on Google's algorithm changes and how they'll affect your SEO. You can also learn a great deal from them about content marketing, search engine marketing, mobile and social media, and more, along with in-depth strategies to apply these topics to your own business. Marketing Land also has a rich section on analytics and data to help online sellers understand their marketing results.
Digital Commerce 360 is an eCommerce mega-site that comprises Internet Retailer, B2B E-Commerce World, and more to bring together a massive collection of the most cutting-edge digital marketing news, research, and other information. Daily updates will keep you current on eCommerce trends and apprised of upcoming webinars and other events. If you crave even more, you can sign up for a paid subscription that gives you access to comprehensive guides on every aspect of building and running an online store.
SaleHoo offers a wide range of resources for starting and growing an eCommerce business, including an excellent blog. The company has a stated goal of teaching from experience and eliminating the problems of trial and error. The SaleHoo blog can keep you informed on profitable niches, high-quality suppliers, trending products, marketing strategies, and more — all of which is extremely valuable information to a business of any size.


The blog Do Dropshipping focuses on providing the best free dropshipping and ecommerce guides so everyone can start an online store.


E-Commerce Nation brings together experts from all over the world to address eCommerce on a global scale. More than a blog, ECN is also a community of highly-skilled and knowledgeable professionals sharing their expertise on all eCommerce topics, with an eye toward cross-border growth. Thorough research, great articles, and practical advice are available to help any small-to-medium online merchant expand their business across national borders.
A Better Lemonade Stand's blog is a comprehensive guide to every step of entrepreneurship and business growth. It contains a wealth of information for new business owners, to help them understand and navigate the world of starting and growing a business. Extremely well-researched articles are backed by a strong community that makes early business decisions easier, and helps educate new business owners in an abundance of ways.
StoreYa's blog is a freshly-updated collection of informative articles on everything eCommerce, from marketing and advertising to reviews of helpful apps. Read about best practices, business success stories, up-and-coming trends, social media strategies, and more. StoreYa has solid advice for business owners at every stage of entrepreneurship, advertising, and business growth, and the success stories keep it inspiring for everyone.
The Sleeknote blog focuses on marketing and quality lead generation, a necessity for any business seeking to reach new customers. Learn how to optimize your email marketing, boost conversion rates, grow your mailing list, and more. Sleeknote shares tons of strategies for improving your marketing emails and making them more compelling for the recipients and is an excellent source for in-depth, proven information that will improve your efforts to expand.
Moz is a highly respected resource when it comes to SEO and inbound marketing, and it's easy to see why. The Moz Blog is packed with detailed articles full of information that can help you understand the changing nature of SEO and how to improve your own website's optimization. Improve your technical SEO expertise and beef up your marketing skills with articles from industry leaders. The better you understand SEO, the more customers you'll be able to gain.


The Prisync Blog has the best pricing strategies any business needs in E-commerce. They provide these insights because they have pricing SaaS and monitor industry trends closely. Their posts are written for both the newcomers and advanced store owners all around the world. Let me know if this works for you.


This is one of the best sites which has alternatives of every software and website. Whether you want to shop online or design something, Alternativoj contains the information about all the latest sites and their alternatives.


An international web design Dubai company that runs a great blog with website design trends, marketing tips and useful infographics, targeted to helping online businesses improve their ROI.


A one-stop resource for making, saving, and investing money online! The creator of EcomDimes scoured the internet to find the best business opportunities, tools and resources out there to help people succeed in their online ventures.Their mission is to help people worry less about money, and open to new streams of income that can enhance their finances.
Summary
We'll add more essential eCommerce blogs to this list as time goes on, so please check back to learn about more great resources!
---