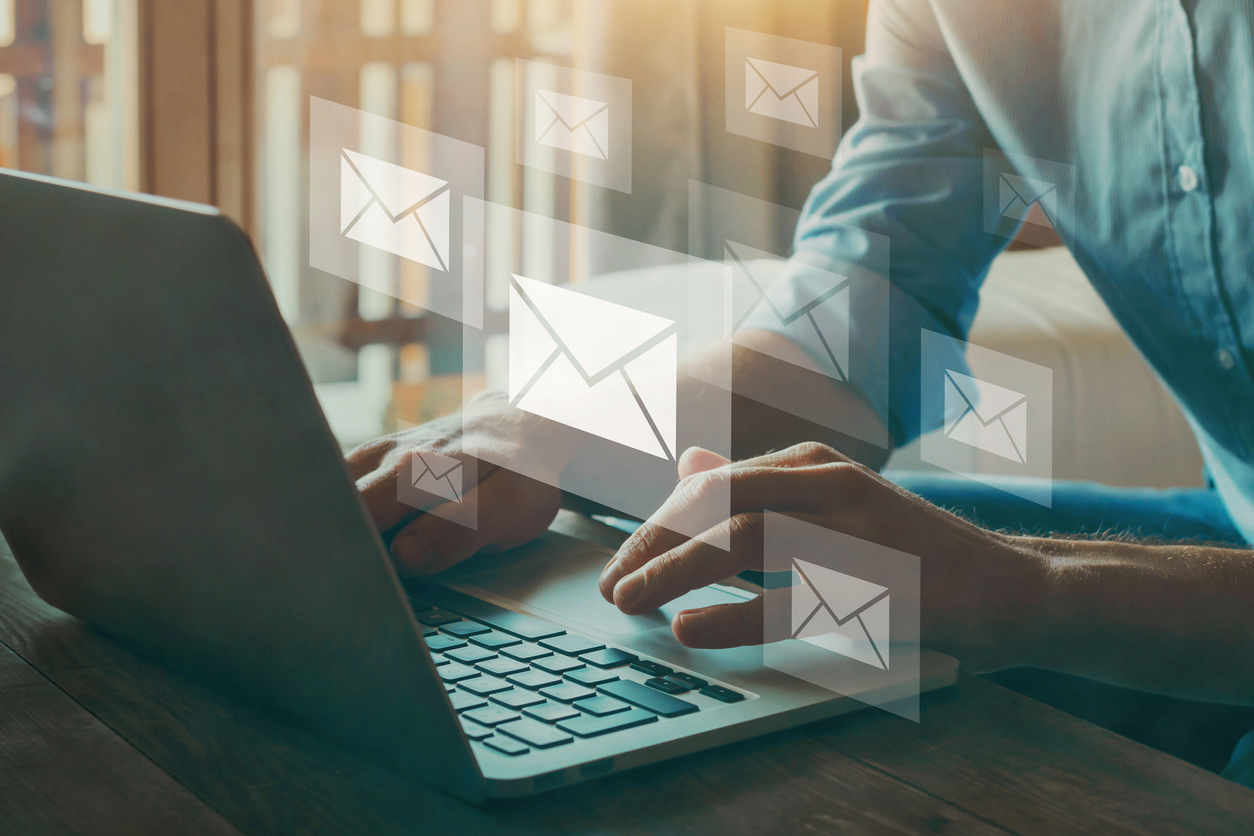 If you're selling online, you should be using email blasts to keep your customers engaged. We have discussed in the past the importance of building, maintaining, and, most importantly of all, engaging with your email audience. That subscriber list represents people that have already demonstrated an interest in your site, your products, and your mission, and they rank among the most valuable individuals out there for your business.
Of course, creating and building an email list is only one part of the process. You also need to ensure that you make the most of it. Given that it is such a valuable tool, it makes sense to engage as often as possible with useful, engaging content. In this special feature, we'll look into five of the best ways to ensure that your email list is always working on your behalf.
1. Grab Attention with Headlines
No matter what you write online, headlines matter. It could be an article on your website, a product description, or something as seemingly inconspicuous as a LinkedIn post. The fact remains that you have just a few seconds to grab the reader's attention. Fail to capture them with the headline and the time and money spent putting that article together is all for nothing. Without a captivating headline, everything else can quickly go to waste.
With email, you have an obvious opportunity to grab attention. The difference between pieces that land in the inbox and appear online is that the only chance that a potential or existing customer has to decide whether to delve deeper or not is the headline itself. That headline does, of course, serve as the subject line in your email communications.
An unread email may as well not exist. You could have packed the marketing communication with your newest products, latest news, and some fantastic tips and tricks applicable to just about anyone with interest in your products. However, convincing them to open the email in the first place is the first part of the job. If you're unable to get that right, then they are missing out on the fantastic information contained therein, and you're missing out on a potential conversion.
Online marketing went through a phase whereby clickbait was the order of the day. Some used it responsibly, while others opted to attract readers with false information. You have a brand to represent and protect, so steer clear of the falsehoods. Instead, come up with something short, snappy, and easily viewable both on a computer and a mobile device. Tell some of the story, but not all of it, encouraging your subscribers to click through and read the rest of what you have to say.
2. HTML vs. Plain Text – Make it Viewable
Many years ago, email was a simple concept based on nothing more than plain text. The medium's popularity commenced around 25 years ago, long before people used the internet for images, videos, and other rich media. What mattered then was the written content and nothing more.
Today, things have changed. Connection speeds are faster across all devices. Just about any device that someone would use to access the internet today is more than capable of presenting text, images, and videos in perfect harmony.
The sticking point often involves the email clients themselves. Believe it or not, some of the people that still use the internet and email today have the same accounts as they had decades ago, and not everyone has made a point of upgrading the interface.
When you have gone to the trouble of optimizing not only your content but also your headline and encouraging people to click through for more information in the process, it would be an incredible letdown if they were unable to read the email in the manner presented.
One day soon, email clients that cannot cope with text and HTML will be a thing of the past. For the time being, however, it is best to ensure that users across any device and email account can view your communications in all their glory.
If you want to cover all bases, you should provide both an HTML and plain text version of your email when uploading it to your mailing list provider. It also makes perfect sense to include a link to an online version of the email, featuring all the links, images, and videos of the original. Even with archaic email software, there's every chance that a recipient will have upgraded their web browser, so they should be able to receive the message you're trying to send.
3. Testing and Refinement
One critical mistake people make with email marketing is that they decide on a strategy and stick to it through thick and thin. If open rates go down, they might elect to increase the frequency of their communications. In cases where they make fewer sales than they used to from each email, they might try to pack in more offers and product descriptions.
There are two essential factors when it comes to email testing, and both are equally important in the quest for optimization.
First, you should ensure that your communications work precisely how you envision them. There are hundreds of email clients out there and just as many different devices. If someone decides to view their email on their phone, you need to ensure that all the links work on a smaller screen. If they choose to view their emails on a desktop, it's imperative to make your communications visually impressive, as well as packed with excellent content.
In terms of presentation, it is worth exploring a third-party tool to ensure that the message you wish to send is the one that the end-user receives. Tools such as Mailosaur will analyze your email output and ensure that your readers receive precisely the communication you've sent out to them, from content to images and everything else besides.
Beyond this, it is vital to avoid the possibility of sending out repeated emails without monitoring performance. Remember to employ traditional marketing techniques such as split testing when choosing headlines and content. Ensure that the marketing team monitors and updates email communications based on what resonates with your audience.
4. Make It Worth Reading
Once you have settled on a headline that leads to fantastic open rates of your email communications, it can feel like the job is done. However, it is essential to remember that it is far easier to keep an existing reader than to acquire a new one. Once they delve deeper into your email communications, you must give them a reason to look forward to the next one, whether or not you encourage sales or traffic with each blast.
One of the most challenging aspects of marketing, whether email-based or otherwise, is that people tend not to appreciate being sold to directly. If every email you send to your list hinges on special offers and new products, they are less likely to pay attention when your next email arrives.
What people really want is to feel like part of a movement or, in this case, part of a company. Some would purport that email registration is dead, while focusing on the possibility of acquiring new readers detracts from the rest of the site and its ambitions. However, there are no alternatives to delivering a concise, intentional message into inboxes that have the same reach and impact of email communications.
Once someone registers for your email newsletter, they have bought in – at least partially. Even if they did not make a purchase or click an advertisement on their first visit, they have enough of an interest in what you do and sell to want to hear more in the future. These potential customers fall into all sorts of different categories. There are those that have something in mind that is not yet available. There are bargain hunters that have joined your email list specifically to hear about discounts and offers. You'll have prospective customers on your list that love owning something new, unlike anything their friends and colleagues have.
Your job as an email marketer is to appeal to all of them. Whatever the newest product or article in your inventory, it should form part of your newsletter. If there are special offers, making your products and information cheaper than anywhere else, shine a spotlight on it.
Don't think of your email list as an extension of your website. If there is one word you should keep in mind, it is "curation." Think about what people that would sign up to your email list in the first place would want, and focus on uniqueness and exclusivity to ensure they remain a core part of your captive audience.
5. Don't Forget the Sales Pitch
We must not overlook that crafting an outbound email, destined to be read by hundreds or even thousands of people takes time, money, or both. The chances are that you are operating a business, and gaining a return on your investment is a huge priority.
In the early days of your email list, it is absolutely fine to remind people that you are there. There is nothing wrong with brand building in the business world. Eventually, however, it is time to cash in and turn those readers into customers.
Every email you send should incorporate a buying opportunity of some description. If you have special offers to shout about, make them the centerpiece of your email. Even if everything still retails for the full price, think about what someone that registered for your email list might want, and present it to them front and center as part of your email communications.
Conclusion
There are numerous stages to maintaining an incredible email list. Most business owners begin in the growth phase, where they are just happy to be there. Then comes consolidation, sending out enough emails to ensure that potential customers that have demonstrated an interest in the past know that you are there if and when they decide to buy. Ultimately, those same owners will reach the stage where every email they send out is an opportunity to attract more business.
Over time, email marketing becomes not just a tool for business owners but a revenue stream in its own right. It is always worth investing in testing and optimization as those expenses are highly likely to come back to the owner many times over. It is crucial to understand that an email marketing list is a promotional tool in the early days. However, over time, it quickly grows into a direct sales tool and one that deserves to be appreciated and utilized as such. Some say that anyone that signs up to an email list is a customer – they just don't know it yet. It is up to the business owner to make the conversion and turn them into happy, returning visitors.