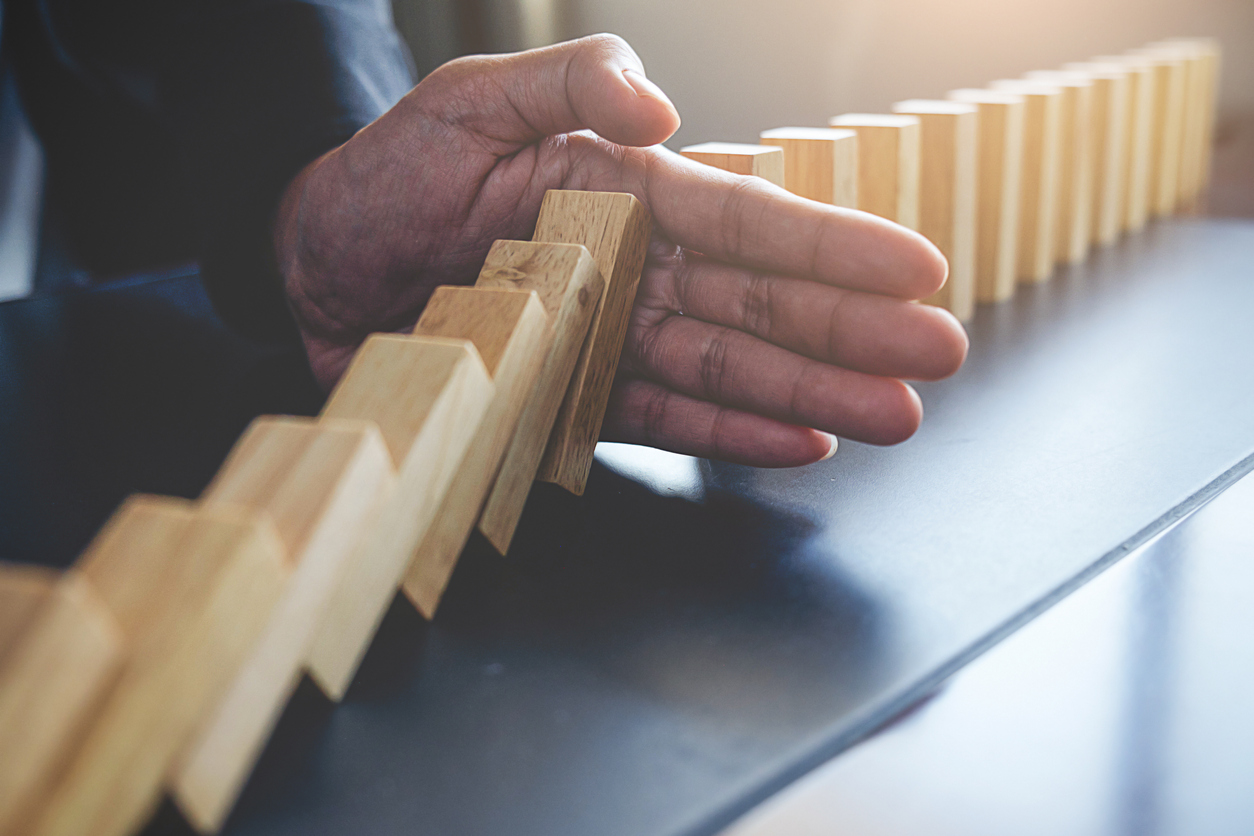 Starting an eCommerce business seems relatively simple at first. Yet, many eCommerce merchants are unable to sustain their online stores for too long. A large number of companies fail to derive any return on their investment (ROI). In the long term, they suffer heavy losses and collapse.
Failure can be attributed to multiple factors, but the truth remains that running an eCommerce website is complex. It requires meticulous planning in both the pre- and post-launch phases. Beyond this, you also need continuous improvement to grow and scale your online business. Legacy solutions are not enough to support your business operations anymore.
Many eCommerce businesses fail to live up to the expectations of their consumers. Companies are also finding it hard to cope with disruptions. The ongoing pandemic has affected the supply chains of many eCommerce brands. As a result, they couldn't reach their target audience on time. As a result, consumers chose competitors that adjusted and reinvented their strategies sooner.
Beyond this, Amazon's dominance on eCommerce has led to consumers expecting the same convenience and reliability from all eCommerce brands. However, businesses are finding it hard to create such "Amazon-Like" experiences for their buyers. You could say that these buyers have been spoiled for good.
Any brand that cannot imitate Amazon's model is ignored considering buyers expect the same level of user experience on their eCommerce websites as well. Relying on an outdated model is not working for brands anymore – they're not challenging the status quo or abandoning their "run of the mill" approach. Delays, out of stock, poor customer support, inadequate information, and more are all dampening customer loyalty.
The time has come to shelf the predictable stock approach. The outdated practices yield minimal benefits, and in turn, drains your resources and money. You must acknowledge and address the glaring problems in your eCommerce model. In general, all eCommerce businesses are dealing with the same issues.
The 11 Main Reasons for eCommerce Failure
To ensure the success of your eCommerce website, it's vital that you address each the following elements. All are necessary to get right in order to improve your online store and pull your business out of any failures or mishaps. More than likely, that failure is due to the negligence of one or more of these elements.
1. Ignoring Omnichannel Selling
"Everywhere Commerce" is taking over, which means you cannot limit your presence to a single channel. Brands need to diversify their sales avenues – sell through retail stores, on an eCommerce site, on marketplaces and even utilize social commerce. Try to meet consumers on their preferred sales channels by capturing as many touch-points as possible.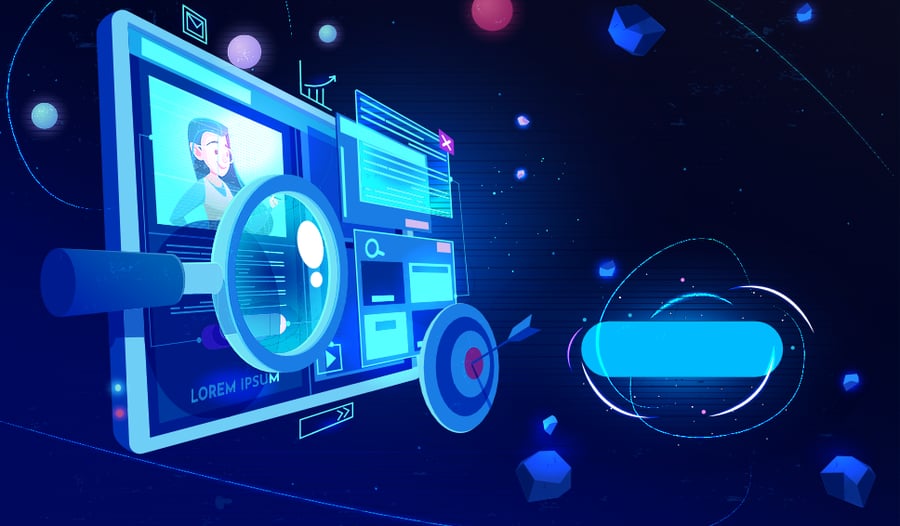 An omnichannel model increases your visibility and creates more sales opportunities. That is why it is best not to ignore mobile devices because consumers too are gravitating towards phones for their shopping needs. Convenience is more vital than ever before. Don't make it difficult for the buyer to obtain any products and services. See to it that you are available on as many platforms as possible.
2. No SEO Strategy
Ecommerce SEO is needed to increase sales, lift engagement, and increase revenue. In the absence of accurate SEO, a brand's ranking on search engines can be affected. Lower-ranking leads to less visibility, which in turn leads to low click-through rates (CTR). As such, your eCommerce website gets very little traffic.
When the traffic to your eCommerce site plummets, it'll decrease the chances of conversions. Ultimately, an eCommerce business relies on conversions (orders) to sustain itself. Without any sales, you will soon find yourself at the brink of bankruptcy or turn to external resources to inject funds into the business. Consider checking your links, meta tags, sitemap, schema, keywords, URLs, and more for an impactful SEO campaign.
3. Lack of Valuable Content
Content is paramount for any eCommerce business. Create persuasive, engaging, and informative content. In B2B or B2C, buyers want to know every little detail about your product. The only way to inform them about your inventory, aside from sales representatives, is through content. However, you don't want to occupy your sales reps with answering generic questions.
Sales representatives and the rest of your workforce should focus on gathering leads and other business development activities. Content educates your consumers, so if they choose to contact you, they'd have more specific questions. Why? Because they've already read through the FAQs, brochures, blogs, case studies, spec sheets, certifications, and more. Content is also crucial for your SEO strategy.
4. Your eCommerce Platform Doesn't Fit
Do not select an eCommerce platform for its popularity. The ideal eCommerce platform is the one that aligns with your unique business objectives. Establish your future goals, business KPIs, present state, and past success to determine the best platform. Do not get swayed by a mere Google search, word of mouth, and biased experts. Adjust the platform around your business objectives.
Believe it or not, there are 20 factors that any business needs to evaluate before finalizing an eCommerce platform. These factors are initial costs, ongoing costs, security, customer support, scalability, flexibility, uniqueness across devices, and beyond. The failure to consider these parameters will affect your eCommerce website's performance.
5. Shopping Isn't Personalized
Brands must adjust their messaging according to their target audience. Analyze the demographic and show promotions that are more suitable for them. Separate your buyer base and personalize your communication with each. In B2B, buyers want prices, inventory, shipping, payment, and more adjusted- depending on their relationship with the seller.
In B2C, too, buyers love to view offers that are more aligned with their attributes. Each segment that shops on your eCommerce store has a unique background. Thus, you can't afford to show the same set of offers to someone in Texas versus someone who interacts with your store from Malaysia.
6. Analytics Aren't Utilized
Ecommerce store owners need to gauge their target audience. Not only that, but they must also obtain valuable information about their own business and competitors. Analytics helps to retrieve data and other informative metrics. It is important to analyze data, reduce risks, detect opportunities, and make better decisions to drive business excellence.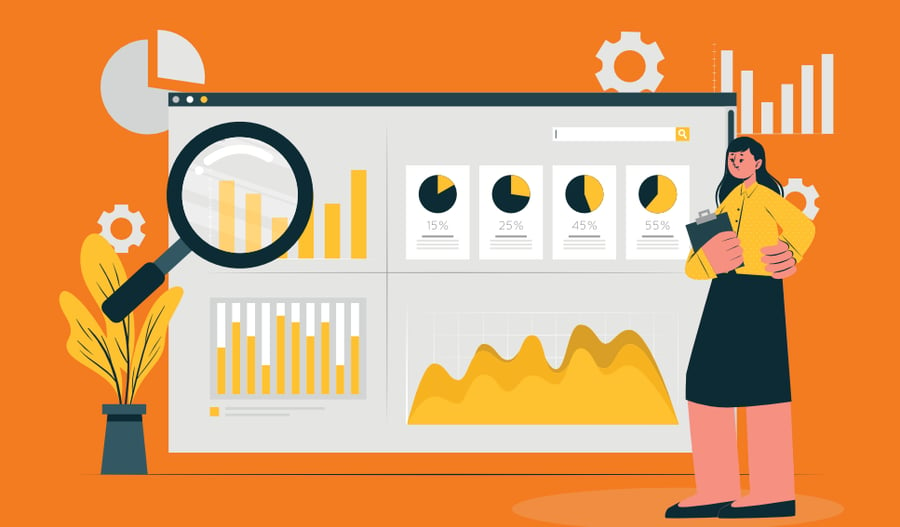 Such valuable insights assist in your decision-making process. Instead of relying on "guesstimates," you are now utilizing rich and intuitive numbers. This sort of data tells you way more than any surface-level inspection ever could. Such an effort helps with demand sensing, leading to less overstocking and understocking issues. By using analytics, you build better solutions for your complex business problems.
7. Customers Have Trust Issues
Conveying the credibility of an eCommerce store is paramount. No one wants to buy from a site that looks dubious and shady from the get-go. After all, these customers are sharing sensitive credit card and debit card information. The lack of trust signals can put off even the most eager consumer.
On top of this, the credibility of your business is equally important. The presence of adequate certification will address this problem. Quality certificates from a well-known organization will ease the buyer's nerves. Security seals on your site, like McAfee and Norton, will also build more confidence. Aside from this, getting an SSL certificate to your store to active the HTTPS padlock is also mandatory to add security and create trust.
8. Inefficient Inventory Management
In an omnichannel model, the lack of visibility between various touchpoints can become an issue for the merchant. Inventory syncing can solve this problem. Centralize your inventory from a single dashboard. In essence, automate your entire inventory management process and rely less on manual processes. Automation will help to regulate your inventory more accurately.
Avoid OOS issues and get help with tracking. Beyond this, you'd view stocks, raw materials, shipment, and more from within the inventory software. Automatic inventory syncing enables stock updates to eliminate overselling. Adjust inventory in real-time and avoid delays in fulfillment by accurately displaying the current availability of products. View the updated stock count across all sales points in as it's being changed.
9. No Continuous Improvement
In the long term, every eCommerce website needs periodic enhancements to stay ahead of the curve. If you aim for longevity, then an outdated eCommerce site won't help you achieve that goal. Websites must look to innovate and improve all the time. Sitting on your former glory could end in watching your competitors race past you.
Your competitors aren't going to sit idle and accept the success they've acquired so far. They are striving for the next tier, and then the one above that until they get to the top. Start identifying areas in your business that need immediate improvement – especially the areas where small changes can amplify the positives. It may be content, customer support, sales, images, automation, performance, or anything else.
10. Not Understanding eCommerce
Beyond the selling aspect, an eCommerce store must also satisfy the human side. More than being B2B or B2C, every eCommerce business is essentially Human to Human (H2H). Any business must align with the five categories of people with their own distinct goals. These key people are customers, partners, employees, investors, and prospects.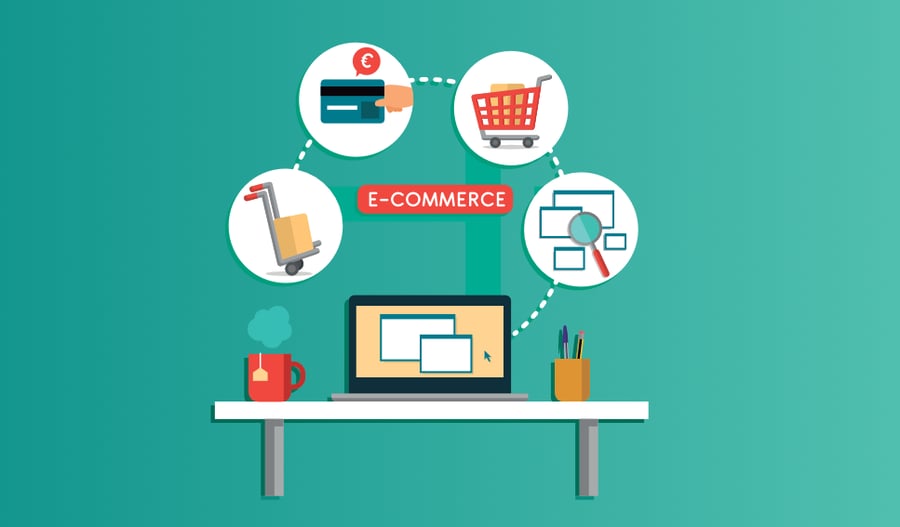 You derive the most out of your eCommerce investments when you realize that real eCommerce isn't just selling products online. Your eCommerce portal is your digital hub. Your online initiatives must resonate with every focal point. It must meet the objectives of all five types of people. The upliftment of all five human elements leads to the holistic development of your eCommerce business.
11. Low Website Quality
Ecommerce websites, even today, suffer from a range of issues. They have problems with navigation, checkout, search, links, filters, content, and more. A "build it and they will come" mentality has created a false belief that a standard website is enough to attract traffic and increase conversions.
Just another namesake website is not enough to close deals. Poor user experience vastly influences the number of orders you get every day. The speed and overall performance of your website determine the amount of time users are willing to spend on it. Quality websites find it easier to earn conversions.
On the other hand, if your site is bloated and suffers from downtime and crashes, expect some severe abandonment.
Conclusion
Now that you've read through this list, you've surely acquired a fair bit of understanding about the top reasons for eCommerce failure. The simplest way to circumvent these failures is to embrace change. Ecommerce websites don't follow a "set it and forget it" model. They require frequent upgrades to keep them in the best form and shape.
When you sell online, you are competing against the best experience the customer has access to either online or offline. When technological innovations are shaping the future of eCommerce, you don't want your eCommerce business to lag. The visitors to your site will always expect a simplified, seamless, and personalized service.
Ecommerce is advancing fast. Lots of the businesses that enter the domain rarely survive beyond the first year. The brutal and competitive nature of the industry demands that companies equip themselves with robust state-of-the-art solutions. In order for businesses to evolve fast, they need to penetrate unfamiliar territories, lower customer acquisition costs, retain customers, and more.
Invest in creating unique and memorable experiences for your buyers. Not only that, but you should also convey your value proposition to your audience. After all, it is these distinct elements that separate you from generic companies in the industry – things your competitors can't provide, but your eCommerce business can. Once in place, failures will become a thing of the past.