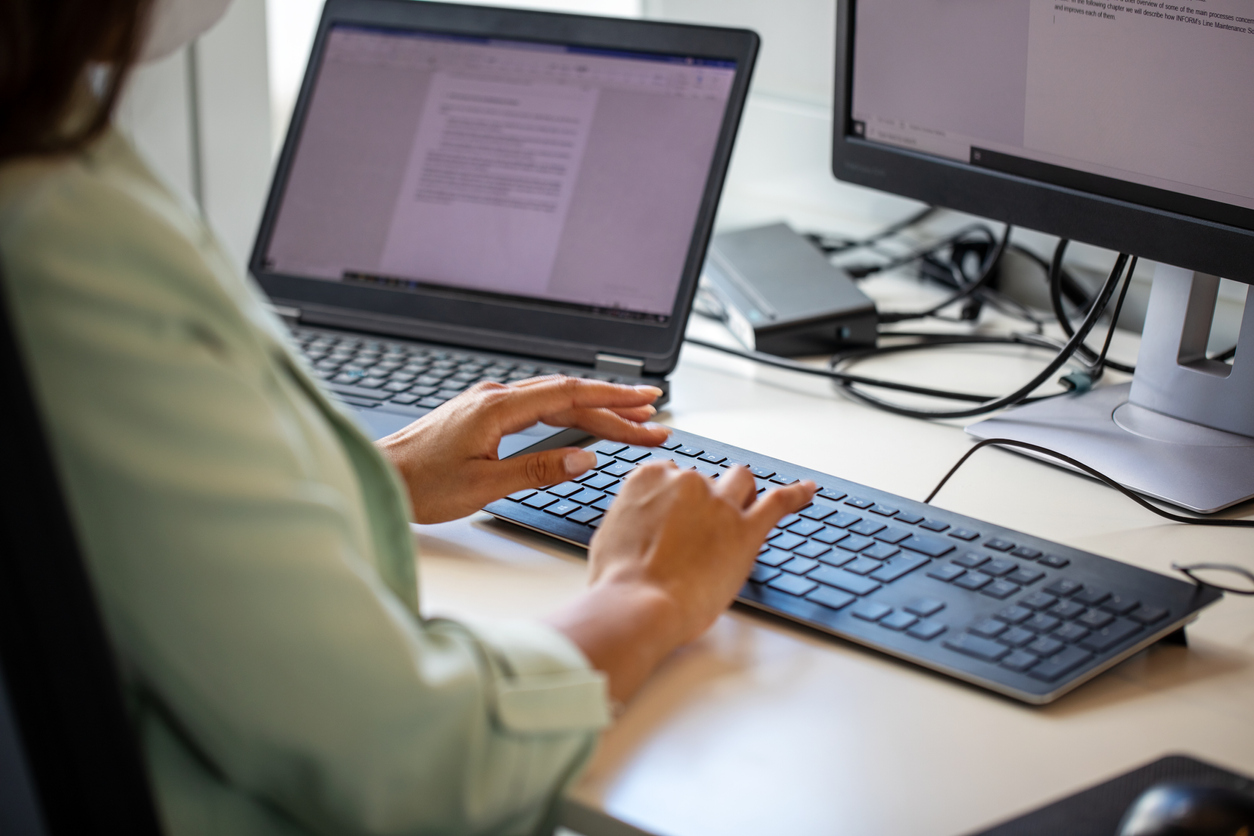 In today's market, companies that get ahead are the ones that can figure out how to publish quality and helpful content at scale. It may be easy to forego quality, but it's crucial to make sure that you have a plan to keep quality.
How important is it to scale your content creation process?
Your marketing strategy must include content creation in order to be successful. It costs less than paid traffic and produces more results for the work involved. It's essential to be able to create content that is helpful for your audience. Over time, some customers may end up making purchases because of the trust you've built up through your content.
In this article, we've gathered 6 tips and several tools that will help you to create more quality content for your business.
1. Decide Who Will Work on Content Creation
Break Your Content Creation Process into Steps
Brian Dean owns the blog Backlinko. His blog has done a great job focusing on content that helps people rank more effectively. When we look at his process, we can find out how to adapt it to your own needs.
"We published 3x more blog content last year than ever before. Without sacrificing quality." — Brian Dean from Backlinko.
By breaking up your steps, you can think about your content creation process in parts. You'll then understand which portions of your content creation process you can outsource without compromising your quality.
MindMeister: Free Software to Break Down Your Steps
MindMeister is a project management software that helps you think about your action steps. Try to write out your content creation process in parts. It will help you see what areas you can outsource. Eventually, you will want to grow it to the point that you are able to scale your content creation.
Create a Plan for Your Content Creation:
Write out your content creation process for each platform.
Decide which portions you will outsource your content creation process.
Create videos and train your hires to create that specific portion of your content.
MindMeister will help you outline your content. Your team will get an idea of what you require and help them see the bigger picture.
2. Have a List of All Your Keywords
Create a List of Your Keywords
You'll need to decide which keywords you want to target with your content. This is especially important if you are targeting keywords for search engines.
87% of search comes from Google Search Engines [Statista]
Nearly 60% of the top 10 pages on Google SERPs are three or more years old [Ahrefs]
It's essential to have a plan to push out content and start getting results. Find out which keywords are less competitive and will reach your ideal audience.
Moz: Building Keyword Lists
Moz has software that will help you build a keyword list. You'll be able to see the total volume of traffic and the difficulty it would take to get those results.
Start Building Your Keyword List:
Get the Moz software or a similar tool for keyword research.
Keywords should form a list around a niche.
Include keywords with both informational and commercial intent.
Leverage the best keywords into a content creation plan.
A list of keywords will help you know which content you should be creating. If you have a place to organize your content creation, you will know exactly what type of content you should be focusing on.
3. Create an Organized Content Calendar
Start Organizing Your Content Calendar
With your roles delegated and keyword lists built, it's time to organize your content calendar. Consider creating a simple spreadsheet to get started. You will need to know what date, channel, and content you will be making.
The most organized marketers are 397% more likely to report success. [Influence&Co]
14% of people have unwritten goals, who are 10 times more successful than those without. [BiggerPockets]
There are many different tools you can use to help you manage your content and plans. However you decide to organize your content calendar, whether through a spreadsheet or software, what matters is that it gets done. Stick to your content creation plan and slowly build it out.
Editorial Calendar: A WordPress Plugin for Your Articles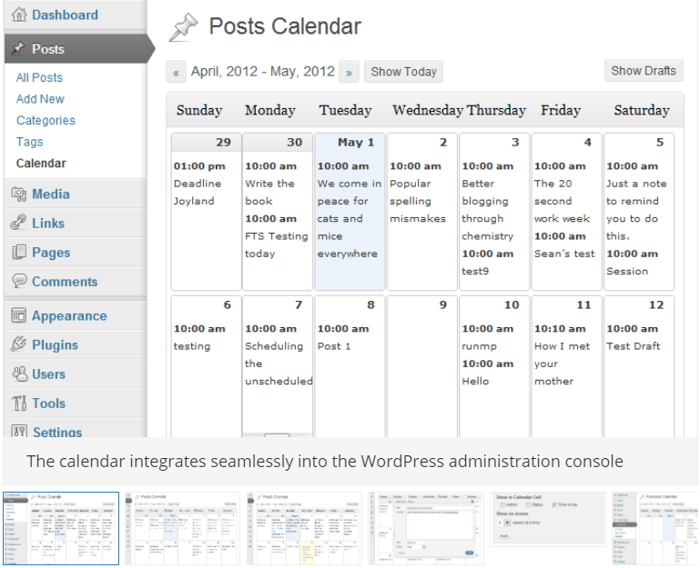 If your website is hosted on WordPress, then you can use the Editorial Calendar WordPress Plugin to build out and organize your content calendar. With this plugin, you will know precisely when things are going to be published and if you are meeting your deadline.
How to use the Editorial Calendar:
Install the Editorial Calendar in your WordPress Plugin.
Schedule your posts and see them on your calendar.
Change the Status of your posts and see if they are in Draft or Scheduled for posting.
A calendar can make a significant difference in your publishing efforts. It will help you to see the bigger picture and how your blog is faring. It will also help to space out your content.
4. Create Outlines for Upcoming Posts
Build an Outline Template for your Upcoming Posts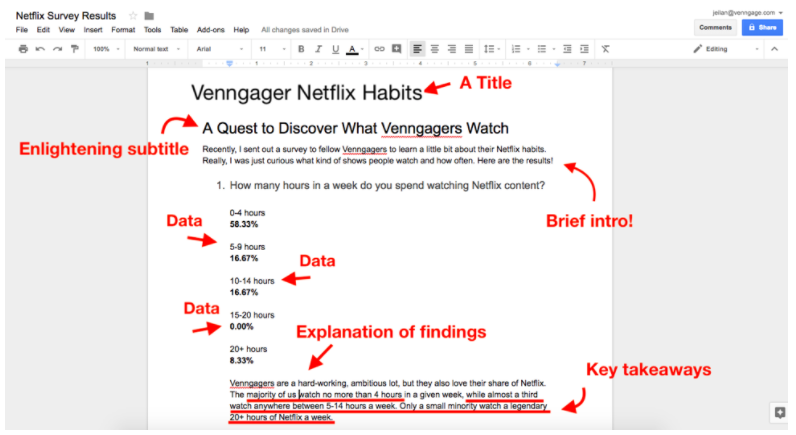 Instead of starting from scratch, create an outline template. This outline can help you pinpoint all of your content's missing pieces. Be sure to add a title, subtitle, data, and paragraphs to your posts. These outline templates will help you to write your content quicker with a consistent style
Marketers who proactively plan projects are 356% more likely to report success. [Influence&Co]
Setting actionable tasks for goals and initiating weekly progress reporting can help you to achieve 40% more than those who don't. [Gail Matthews' Goal Research Summary]
Putting together an outline using a template will help you write your articles more effectively. It will also help you outsource your content for specific roles filled. You can have different people work on your writing, visuals, statistics, and more.
Grammarly: Editing Your Writing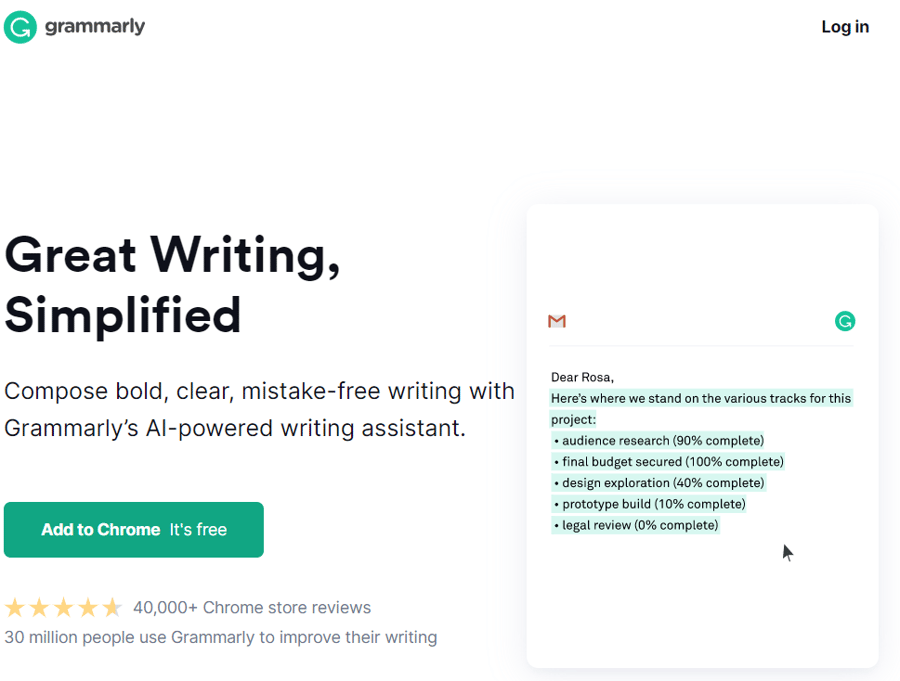 Grammarly is a software tool to help you check your writing. This tool, which can be used with a browser extension, helps to make sure that your writing is clear of errors, has no plagiarism, and that the writing is engaging.
Benefits of Using Grammarly:
Grammarly will help you edit your copy and check for any grammatical errors.
It will track which words you are using and make suggestions that can improve your article.
Grammarly will also check if there is any plagiarism. This is critical if you plan on hiring writers.
The editing portion of your content creation can be automated with Grammarly. There are other plagiarism tools on the market, but Grammarly is a top choice.
5. Hire Writers with Experience to Write Your Content
Start Outsourcing Your Writing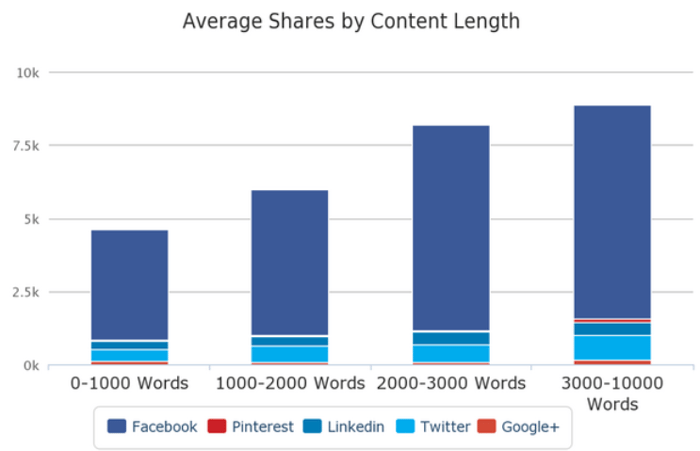 Increasingly, bloggers are writing longer content. You will also need to start writing longer content. If you don't have the means to build a large team of writers, the best way to accomplish this is by hiring outsourced writers.
It takes a long time to write content. There are different phases of content creation, from outlining to editing. Writing articles requires understanding the type of content, title, style, and visuals necessary to fit your content marketing goals.
Guru: Hire Freelancers to Write More Content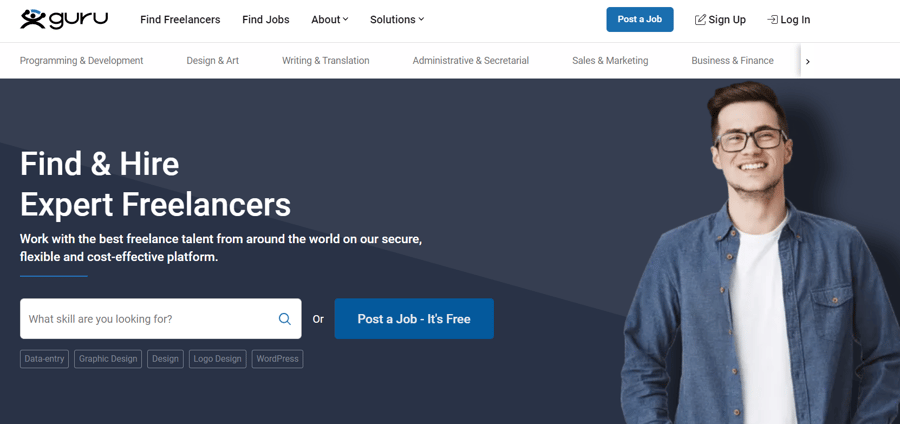 Guru is a freelancing platform that has many writers. With Guru, you'll be able to find and hire a writer that has experience within your niche. It's critical to find writers that have a thorough understanding of the type of content you want made.
Tips on Finding Writers for Your Content Creation:
Guru will help you find a variety of writers for different niches.
Make sure to vet your writers to find the best ones for your content.
Give each writer a sample post to write. This will help you find the most serious and capable writers.
Using a platform like Guru can help you quickly find writers for your content writing. It ultimately allows you to leverage your time and work on your business instead of writing articles. By hiring writers for your content, you will be able to focus on the other things in your business that will generate more profits. When hiring out to scale your content creation, be sure to include plenty of examples that showcase your brand voice. In addition, provide guidelines and templates that will help writers deliver the type of content that fits your style, vision, and content goal.
6. Repurpose Your Content for Different Platforms
Take Advantage of Social Media, Podcasts, and Videos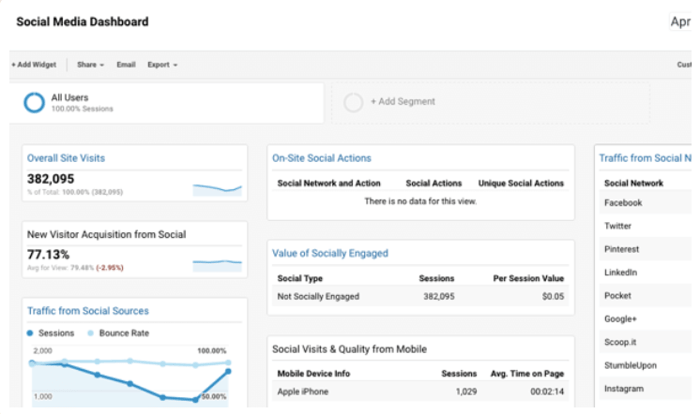 It's essential to send out content to different platforms to create a sense of omnipresence. Outsourcing social media, articles, and videos can have a drastic impact on your overall content creation. Make sure to track your social media, blogs, YouTube channel, and any other platforms that will bring in traffic. By monitoring your traffic, you will be able to get a better understanding of how to optimize it for more conversions.
90% of people with access to the internet use social media. [Hootsuite]
60% of marketers create at least one piece of content each day. [PepperContent]
Most content creators are not tracking their different platforms. Social media posts, articles, podcasts, and videos should be designed for higher conversion rates. Keep track of how well your content converts and make any adjustments necessary.
Conclusion
The case for a buttoned-up content strategy has never been greater as data proves the positive impact content can have on your CRO and, ultimately, your ROI.
To effectively scale your content creation strategy, you will need to employ the right tools, systems, and processes to ensure that your quality scales with your production. The last thing you want to do is increase the volume of low-quality content across your publication streams.
When you dial in your content production strategy, your entire marketing strategy becomes more efficient and easier to implement. Focus on leveraging the strategy that works best for your business and produces more content that will make a bigger impact on your sales.