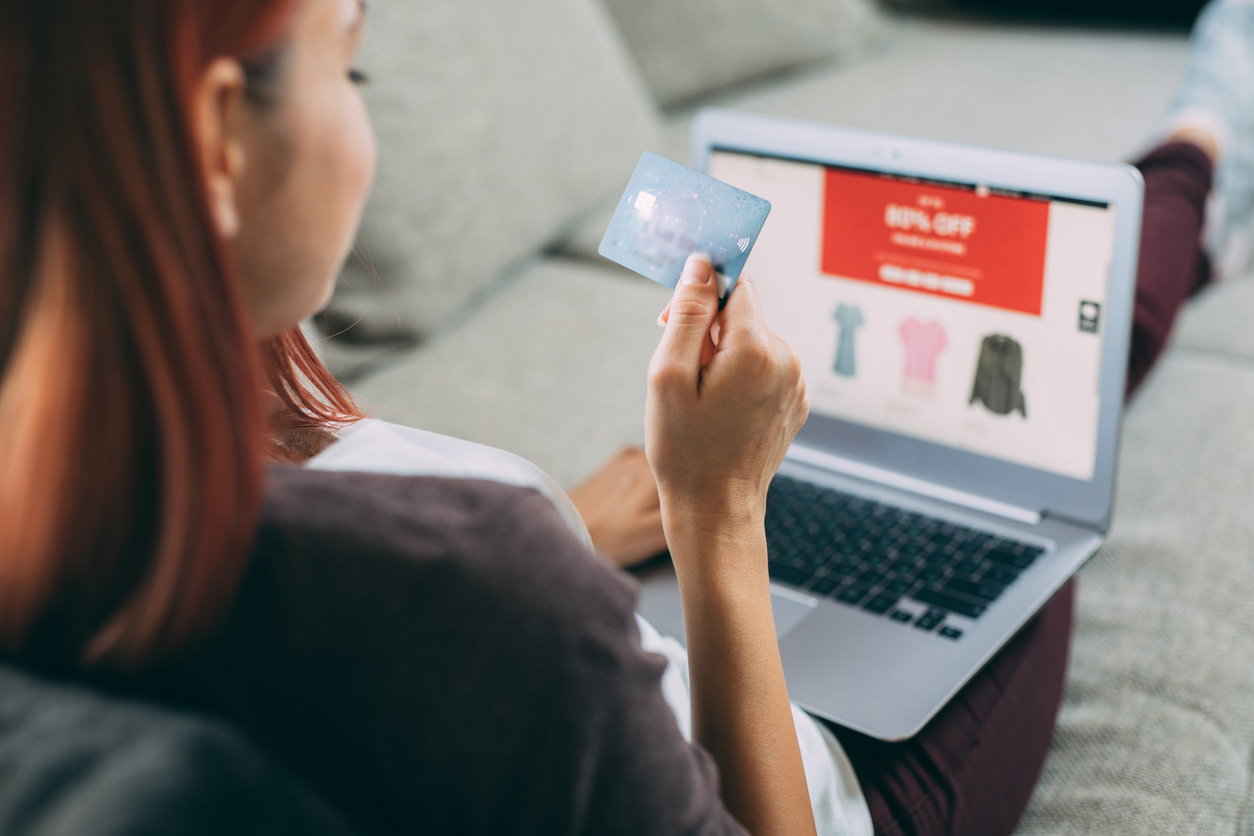 As great as the saying "build it and they shall come" sounds, relying on customers to just show up and make purchases isn't a great way to grow your business. Even with the best products and website design, your eCommerce store will struggle to survive if you're not actively promoting it. Therefore, great sales promotions can help you to attract customers and make sure they actually get all the way through check out.
Because of the increase in online competition, it's more important than ever to make your store and brand stand out — and compelling promotions is one of the best ways to help your potential customers convert to buyers.
This is where you and your online business can stand out.
There is no shortage of methods for attracting hot leads to your store, but there are just a handful of strategies that have proven to be effective across industries time and time again. Below is a dozen of our favorite types of sales promotions to boost your sales, grow your list, and make sure your business lasts.

12 Types of Sales Promotions for Online Stores
1. Product Discounts
As one of the most effective types of sales promotions online to date, almost every eCommerce store has offered some type of product discount — and some offer these discounts constantly. One of the reasons why product discount promotions are so effective is because they are compelling to customers; everyone loves a great deal.
Typically, there are two types of product discounts you can offer: percentage or dollar amount. Both types are effective, but always think about how the offer will be perceived by your customer. For example, a 10% discount might not feel as compelling as a $10 off coupon, while a 50% off code will always perform well (and a $50 off coupon may or may not make sense).
2. Free Offers
Few words are as powerful as "free" when it comes to shopping, which is why any type of free promotion almost always performs well. Most stores utilize two types of free offers: free shipping and free returns. Depending on what you sell, one or the other might make a lot more sense to your business's bottom line.
In the eyes of your customers, free shipping relieves the potential stress of having to decide if a purchase is worth the risk. And, in the case of free returns, it helps give your customers peace of mind that they won't be out money if the purchase isn't what they wanted.
Free offers are such a powerful motivator for consumers that many online stores find a way to incorporate the cost of shipping and returns into the cost of the product, allowing them to offer "free shipping/returns" without losing a profit.
3. Limited Time Flash Sales
Scarcity is another huge motivating factor for purchases because consumers feel like they need to make a decision quickly or they'll miss out altogether. (This is online shopping's version of FOMO, or fear of missing out.) In order to leverage this scarcity tactic, many successful eCommerce stores use limited time flash sales as a way to quickly boost sales and get more customers through their virtual doors.
Flash sales are also highly effective when it comes to clearing out old inventory. If you have a customer list or a following on social media, making these types of sales exclusive for the first 24 hours helps to create even more loyalty for your brand. Keep in mind that the majority of purchases happen within the first hour of flash sales, so letting your repeat customers have first dibs on products is a great way to thank them for their loyalty — and to attract new customers to your email list and social media accounts.
4. Buy X, Save X
The famous BOGO sales still exist today, although some businesses are finding other creative ways to update this tried-and-true promotion. The psychology behind buy-one-get-one sales is solid because it gives customers a target to hit in order to get rewarded.
Depending on the products you sell, other types of buy something, get something promotions might make more sense than the traditional BOGO. Many stores find their own sweet spot by looking at their average order price and then incentivizing customers to buy just a little bit more.
For example, if the average purchase is $42, creating a promotion for "buy $50 and save an extra $20" could dramatically increase sales. Like all promotions, knowing your numbers before a sale goes live is the best way to make sure you never lose money with sales.
5. Giveaways
Product giveaways are another great way to use the power of "free" psychology with your customers. The benefit to this type of sales promotion is that it allows you to control which free product you give away, letting your customers try a new product or sample something different.
In some cases, product giveaways don't need to be products that you sell in your store at all. Including free branded gifts, like bumper stickers or tote bags, with certain purchases is a great way to increase loyalty and over-deliver for your customers. These branded products are also a big way that you can set your business apart from the competition, especially if they are unique or high-quality.
6. Reward Systems
Creating a reward system for your customers is one of the best sales promotions you can employ, especially if your goal is to increase repeat purchases. Loyalty points are used in a variety of industries, but work best with smaller purchases made regularly, like consumable products. Setting up a reward program is relatively easy thanks to new systems that automate pretty much all of the work for you.
When creating your reward system, make sure it's realistic for your average customer. Setting the bar too high will discourage your customers and make the work you do to set up your program not worth your time.
7. Coupons
Because online stores exist virtually, utilizing coupons is easier than ever for your customers — and yourself. Consumers have been trained to love coupons, which is why they continue to be an effective way to promote sales. And, thanks to technology, it has never been easier to create coupons and see them get used quickly (sometimes almost instantly). There's a variety of ways you can use coupons to incentivize your customers, but some of the most effective include:
Sending coupons to new email subscribers for their first purchase
Sending coupons to customers after a purchase
Sending coupons to customers who haven't purchased in a set period of time
Sending coupons to customers who have had a bad experience or left a negative review
8. Online Competitions
One of the newer ways to attract customers, online competitions have skyrocketed in popularity thanks to social media and powerful influencers. Leveraging competitions allows you to create buzz for your brand (and oftentimes amass followers) without having to give away a ton of products. You can get away with just giving away one product!
To create a popular competition for your brand, it's smart to partner with other online businesses or niche influencers in order to make sure enough people see your offer. While all types of businesses can benefit from competitions, brand new stores often see the biggest advantages because they can go from zero followers and emails to thousands in less than 24 hours.
9. Price Matches
Online consumers love to comparison shop. And, even if they love your brand, they will oftentimes be tempted to try something different if it means they can save some money. This is where price match promotions and offers come into play.
By promising your customers that you will honor the lowest price found online, you give them a huge reason to continue buying your products. This strategy is an effective way to keep your competition at bay and create customers that will love you for life.
10. Seasonal Deals
Using holidays and seasonal events to drum up business is a solid strategy — and it's easy for online stores to take advantage of. A simple email or social media post with a "holiday" or "event" offer is all it takes to boost sales quickly. One of the benefits of using seasonal deals is that the copy and images are simple because you already have your reason why. ("It's summer!", "Happy Holidays!", "Celebrate Labor Day!", etc.)
11. Free Samples
If you have a lot of products in your store, or expensive products, free samples can be a great way to introduce customers to your goods. Oftentimes free samples are offered with a purchase (shipping is covered) or the promotion will be for a free sample as long as the shipping cost is covered by the customer.
To make this promotion make sense, always ensure that the product you're giving away as a sample complements the product the customer is buying or is showing interest in. Giving away a face cream sample when a person buys a t-shirt, for example, is not a good way to leverage this sales strategy.
12. Automated Purchases
Hands down the best way to ensure your customers come back is to set them up with automatic recurring orders. Ideal for consumable products, like cosmetics and household items, automatic purchases make shopping simple for your customer — and simplify your bottom line.
In some cases, online stores offer month-to-month subscriptions, while others allow customers to choose their own shipping frequency (every month, every other month, etc.).
The Importance of Knowing Your Business
In order to make any sales promotion work well, you need to know your business inside and out. If your numbers aren't clear or if you create a promotion that doesn't work with your types of products, then even the most effective sales strategies will be rendered ineffective.
Remember, creating a successful online business is all about trial and error. Don't hesitate to try one strategy and then implement another, just be sure to give your promotion enough time to generate data so that you can be sure of what works and what doesn't.