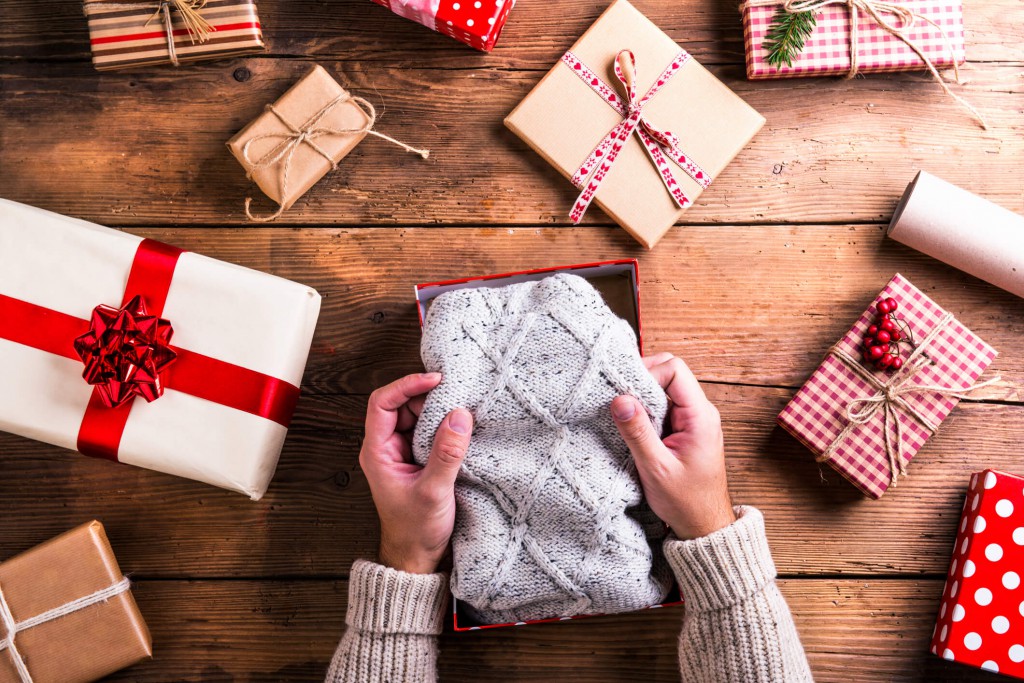 3dboost has made waves in eCommerce as one of 3dcart's most powerful abandoned cart recovery tools. Fully customizable and packed with innovative features, this robust marketing app is one of 3dcart's most exciting solutions for helping merchants drive sales and reduce bounce rates. But if you're thinking 3dboost's only purpose is to combat cart abandonment, think again.
Chock-full of features and capabilities, 3dboost gives you the power to create nearly any type of enticing offer, anywhere on your website, for purposes beyond just abandoned shoppers. Take for instance eCommerce stores' best friend: big sales.
Promotions for Holiday Events
If your store is in gear to celebrate a holiday sale, such as July 4th, Thanksgiving, or a special December event, 3dboost can help you mark the occasion with style, allowing you to easily promote your specials and grab the attention of hesitant shoppers.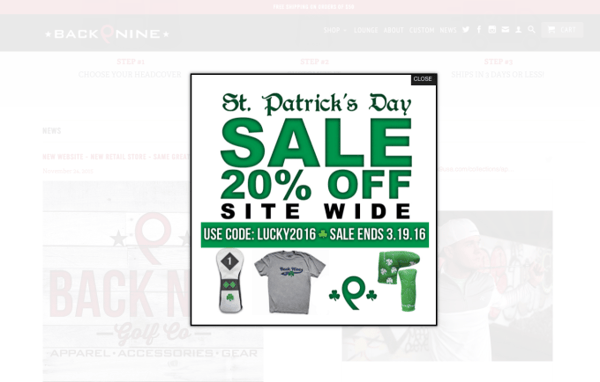 Source: reallygoodpopups.com
Using 3dboost, you can upload your gorgeous images (e.g. a "Celebrate July 4th with 30% off" banner), and advertise it persistently across your entire website, ensuring every visitor is compelled to explore your awesome limited-time sale, regardless of which page they land on first. Edit your popup offer's dimensions, colors, or even add a background overlay effect to captivate potential buyers at first glance.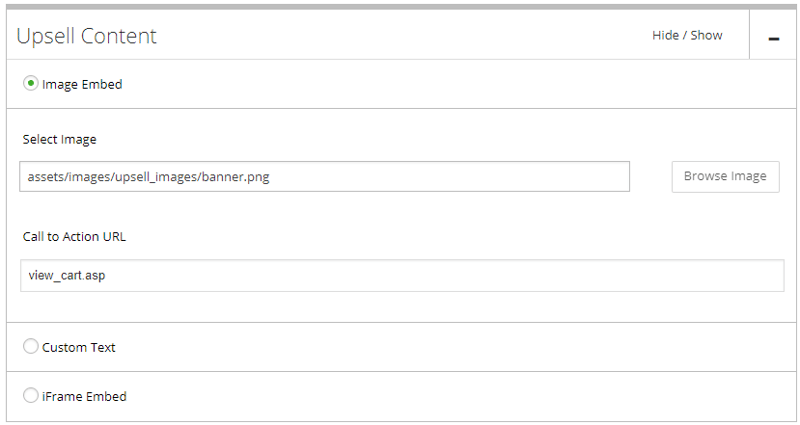 3dboost is versatile enough that you can use it to create a promotion for every holiday you want to target. You can include all the important shopping days, as well as the days which retailers often structure sales around throughout the year.
Holiday Calendar for Scheduling Your Promotions
Many retailers prefer to have at least one large sale per season, while others prefer once a month. Still others prefer to hold promotional events throughout the year whenever they get a chance. For example, if you're in the United States and you wanted to go all-out and create an extremely thorough promotional schedule from January through December, it could cover a full 23 holidays and more:
New Year's Day (Jan. 1)
Valentine's Day (Feb. 14)
Presidents Day (third Monday in February)
St Patrick's Day (Mar. 17)
Easter (variable date in late March or early to mid-April)
Mother's Day (second Sunday in May)
Memorial Day (final Monday in May)
Father's Day (third Sunday in June)
Independence Day (July 4)
Labor Day (first Monday in September)
Columbus Day (second Monday in October)
Halloween (Oct. 31)
Veteran's Day (Nov. 11)
Thanksgiving (fourth Thursday of November)
Black Friday (the day after Thanksgiving)
Small Business Saturday (the day after Black Friday)
Cyber Monday (the Monday following Black Friday)
Free Shipping Day (mid-December)
Green Monday (the final Monday with at least 10 days until Christmas)
Hanukkah (8 days long, variable throughout November and December)
Christmas Eve (Dec. 24)
Christmas Day (Dec. 25)
New Year's Eve (Dec. 31)
You can also target specific seasons, like favorite wedding months in your area and of course "Back to School" season.
Naturally, your decision to promote for all these holidays would depend on the products you sell and who your target customers are, so you might not want to create a promotion based on certain days. But the point is that with 3dboost, you can. It's fully customizable for every promotion you can think of.
Your promotions don't have to be strictly price discounts, either — you could create an offer for free shipping, free gift wrapping, or anything else you can think of. 3dboost is just that versatile.
Customizing Your Holiday Offers
With 3dboost, you have full control over the appearance of all your offer boxes, including their look, content, timing, and placement on the page. Use images, text, and optional buttons to design your 3dboost boxes and choose where they appear, and when.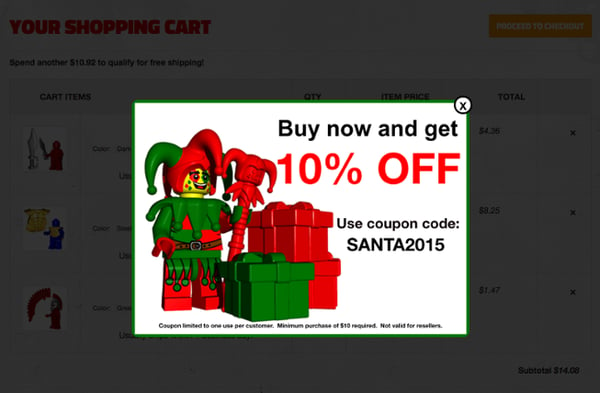 For example, you can create an offer that appears in the center of the page after the customer has spent a predetermined amount of time viewing your products. You could choose to have a non-intrusive box slide in along the corner. Or, you can have a box appear when the customer's mouse movements suggest they're about to leave the page — a fantastic opportunity to get them to change their mind, stick around, and shop!
If you're looking for an easier way to advertise your sales, be sure to check out 3dboost. Marketing just got a whole lot simpler and a lot more fun — no matter what time of the year.
For more information, visit the 3dcart App Store.