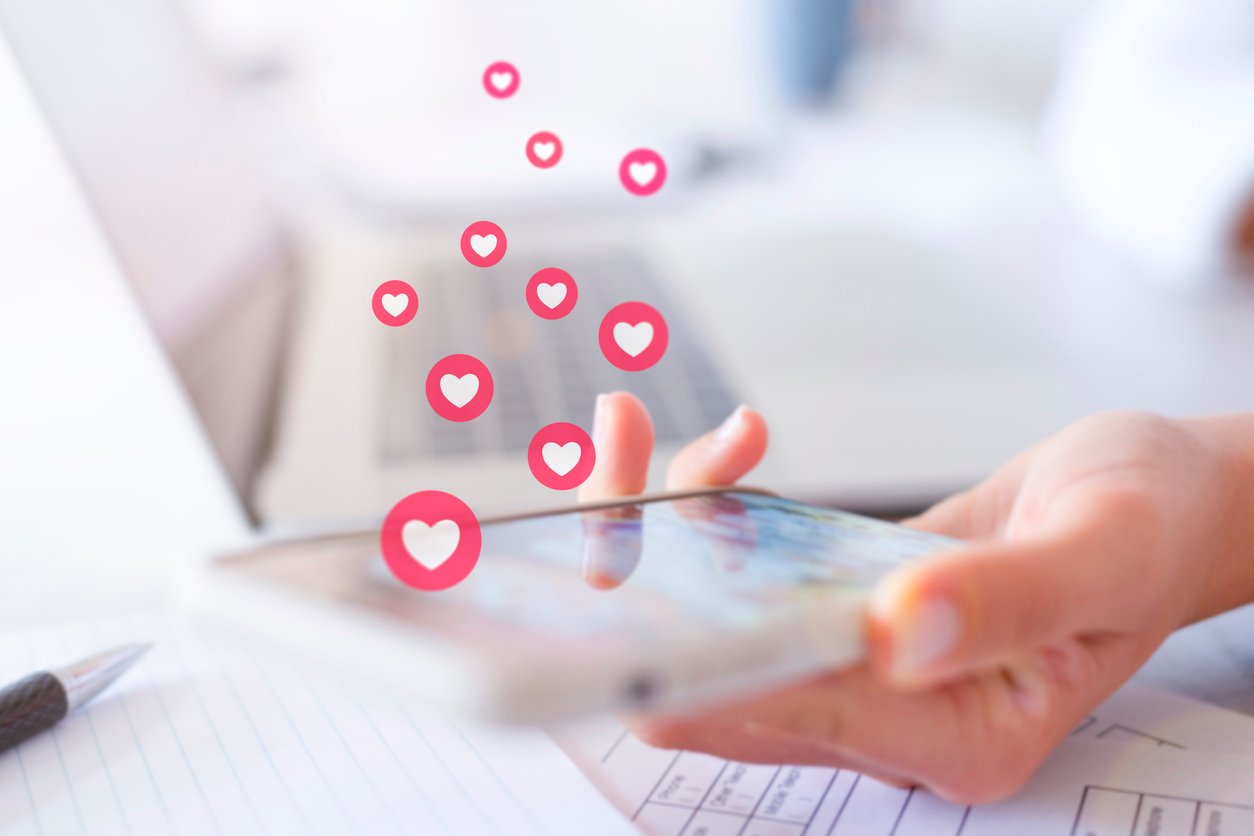 While every business has its own unique way of marketing depending on its niche and method, today it's almost impossible to not do some sort of marketing via social media. Not only do the biggest social media platforms (like Facebook, LinkedIn, Twitter, and Instagram) have a huge reach, but they make it easy for businesses to sort through accounts and find their exact right customers based on interests, stages in life, location, buying habits, etc.
To make social media even more attractive to businesses wanting to market their goods and services, a lot of strategies for gaining followers and growing an audience require little (if any) investment. That means that even startups can start playing the game and seeing gains in a rather short period of time.
Today, if your business does any marketing online, some of it (if not all of it) needs to be via social media.
The Basics of Social Media Marketing
While there are nuances to effective social media marketing, the basic equation holds true for every business: Content + Followers = Sales.
Unfortunately, most businesses quit right there. As long as they are creating regular content and seeing their number of followers increase, they think they're doing everything they can to boost sales and make the most of their marketing efforts.
Of course, for anyone familiar with social media marketing, that couldn't be further from the truth.
In fact, the number of followers your account has is actually less important than the quality of those followers. After all, does it really matter if you have 5,000 more followers who have zero interest in your company or its services? That's why it's critical to take care of the followers who actually matter, which means investing time to nurture them so that they are compelled to purchase and engage — not just like a post on Instagram.
At the same time, the number of your followers is an indicator of popularity of your social media account. Take TikTok, for example. You should know how to get followers on TikTok and, as a result, other people will start following you because of an already established base of followers.
If you're new to social media marketing or wanting to improve your current tactics, then it's important to make sure you're using the right platforms for your target audience. After all, there will be no one to nurture on social media if you're not getting in front of the right audience. To make sure you're on the right platform, you need to know two basic things:
Who is your ideal customer?
Where does your ideal customer live online?
In order to answer the second question, you'll want to dive into the data provided by each of the major social media platforms. When you know their demographics, you can better see where you should be focusing your time and energy online.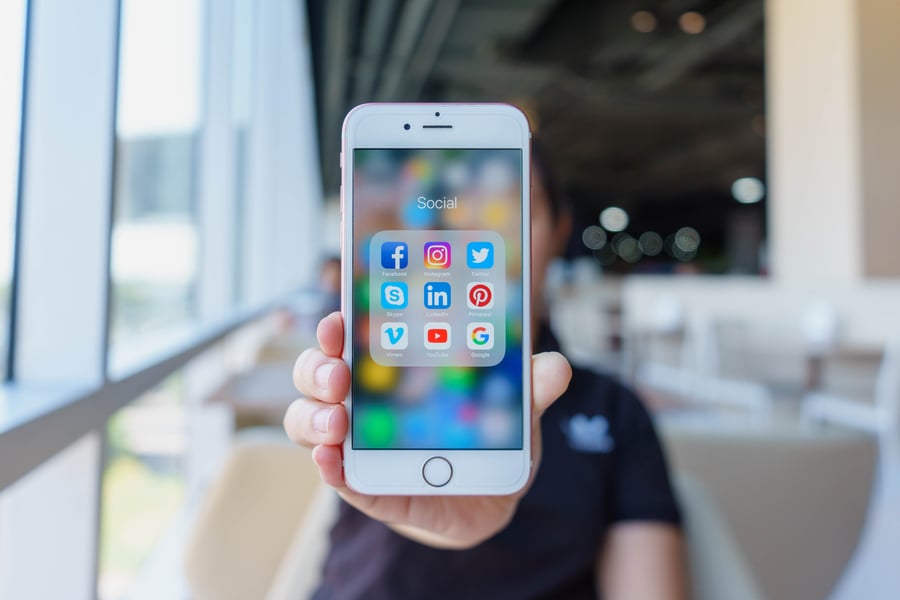 For example, if you're targeting a younger audience that is interested in purchasing a lower cost niche item (like a novel t-shirt), then using LinkedIn as your main platform might not be the right move. If, however, your business is targeting professionals in need of marketing solutions, then LinkedIn could be a great place to start actively engaging followers.
The better you know your customer, and the more you learn about the different social media platforms, the more successful you can be with your social media marketing. And, remember, there's no need to have a presence on every single social media platform. No matter how many people have had success on a certain platform (and how strongly they urge you to join in) stick to the platforms that you know will work for you and your business.
The beauty of social media marketing is that you don't have to be everywhere, all the time; you just have to be in the right place, at the right time.
Creating Social Media Content for Marketing
Once you've pinpointed where your customers are online and which platform(s) you want to use, then it's time to start thinking about your content. Just like followers or subscribers to your account, it doesn't really matter how many likes an individual post gets. What matters is why people are liking, saving, and consuming your content.
If, for example, someone likes a post you create that has nothing to do with your business or service, then that "like" does little to no good to you. Instead, you need to be creating content that get people interested in your business and its services. You want your target audience to be genuinely engaged with what you're creating, not just offering "drive-by likes" because of a pretty picture or a funny meme.
What really matters is how your content leads to valuable engagement. Rather than looking at arbitrary likes and follows, track positive vs negative engagement, how many profile clicks or link clicks your posts are getting, and other metrics that show value. Take note of posts that perform the best and pinpoint what made them work.
You can track conversions as well, but organic social media content isn't the best avenue for directly converting – the average conversion rate for social media is 0.71%. Creating social media content should focus more on building your brand's presence online and making people aware of and excited about your business.
4 Tips for Nurturing Your Current Social Media Audience
It has become easier and easier to create content for social media accounts, which is why nearly every business you can think of has an account. Thanks to the plentiful of services that offer content creation automation, it's almost too easy to be active on social media, which is why that's no longer enough. In order to have real success with social media marketing, you have to show up in front of your audience in a unique and engaged way. You can't expect posts scheduled one month out and an account that is never looked at to be successful anymore.
If you want your audience to listen on social media, then you need to be active and genuinely human. While being prolific is a start (and that's what automation can get you), it's the human aspect of being social that allows this type of marketing to be so effective. If you take the "social" out of social media, you simply have platforms that inundate you with post after post — which is what most platforms have sadly become.
When you can rise above, however, and start actually engaging with people in the way that social media is supposed to work, then you can experience truly phenomenal results. Thankfully, you don't have to get rid of your automation tools. You can still leverage them and their convenience while simultaneously improving the way you communicate with your followers.
If you're ready to start standing out on social media, below are four practical tips to get you started.
Tip #1: Nurture a specific post.
Even though you might post dozens of pieces of content each week, you don't have to nurture every single one. Instead, you can choose one post (either one that seems to be performing well or one that you want to be performing well) and then focus your energy there, which means you'll only need to devote 10 to 15 minutes each day instead of hours.
"Nurturing" a post means focusing your attention on it so that others do the same. That means replying to comments, tagging people who follow you and asking them to engage, and genuinely creating conversations that provide real value to your target audience.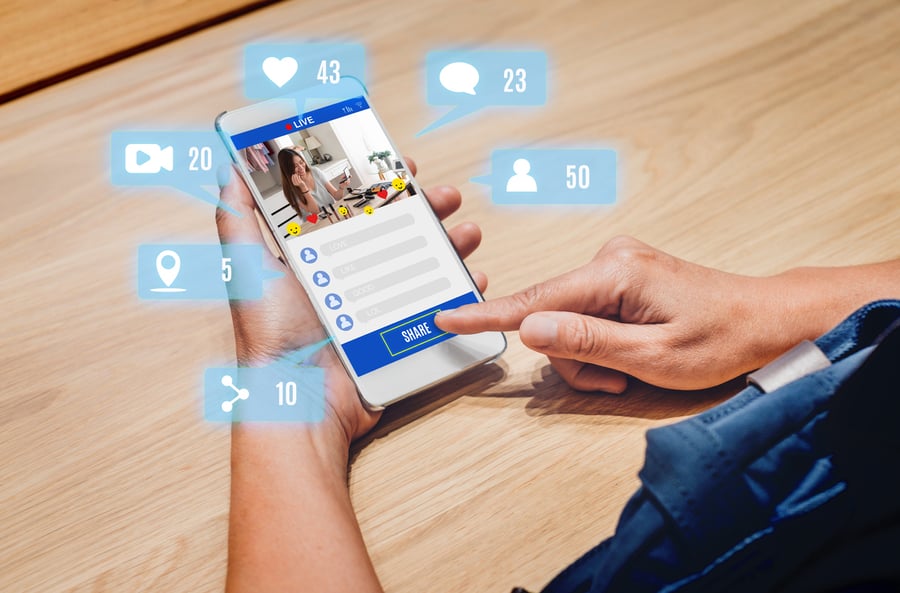 Most of the time, people wait for others to comment on a post in order to let the "nurturing" begin. But when you're just getting started, chances are you're not going to have a lot of people leaving comments or replying to what you've said. That's where you have to do the work and start pulling people in with engaging questions. Tag a dozen or so followers each time you ask a question and see what kind of responses you get back. And the more quickly you can respond to engagement, the more active your followers will want to be.
Tip #2: Demonstrate your knowledge and authority.
Nurturing your social media content requires you to be different, unique, and, most importantly, valuable. If you want to attract the right followers to your account, then you need to show them your unique knowledge. There's no space for being generic when there's so much content being uploaded every single second.
Show your followers your expertise by responding to their questions or being active in their comment sections. If they have a question they pose to their followers, answer it! (And be sure not to solicit your business when you do.)
Tip #3: Provide real value through education.
The more you can educate your audience about your specific niche or service, the more valuable your content becomes. That means, when your followers see a new post, they'll pay attention. While it's easy to get a lot of likes on a post by using the right hashtags or posting a pretty picture, it's so much more important to cultivate value around what your business offers.
When coming up with valuable content ideas, think about what questions your potential customers would have about your industry. For example, if you sell pool cleaning kits, create posts about how to clean your pool or how often you should do so. Or, if you cater to B2B audiences on social media, share news about the pool industry that your customers would like to know about.
The more you can come across as an authority on your social media accounts, the more trusted you'll be (and the more interested your potential customers will be, too).
Tip #4: Get involved in the real world.
Even though social media lives online, your followers and potential customers want to know about who you are and what your business does in the real world. When you're able to create content that shows you actively engaged in your community, you automatically build trust and pique interest. If you work with a local charity, showcase your work via your social media accounts. If you're attending a fundraiser event, post about it or create a short video while you're there.
Again, success with social media marketing all comes down to how authentic and real you can be. The more you show the good work you're doing in your world, the more interested people in your online sphere will become.
Moving Forward
Once you get visitors to your website, whether via social media, referrals, or other forms of advertising, it's critical to continue to nurture them there, too. If all you have is a great social media account or a fun advertising campaign, then potential leads will never convert to actual customers.
There are lots of smart ways to make sure you're nurturing your website leads, but one of the most effective is creating an email nurture sequence. And, once that sequence is created, continue to stay in contact with your list so that you now show up in their inbox regularly — not just their social media feed.