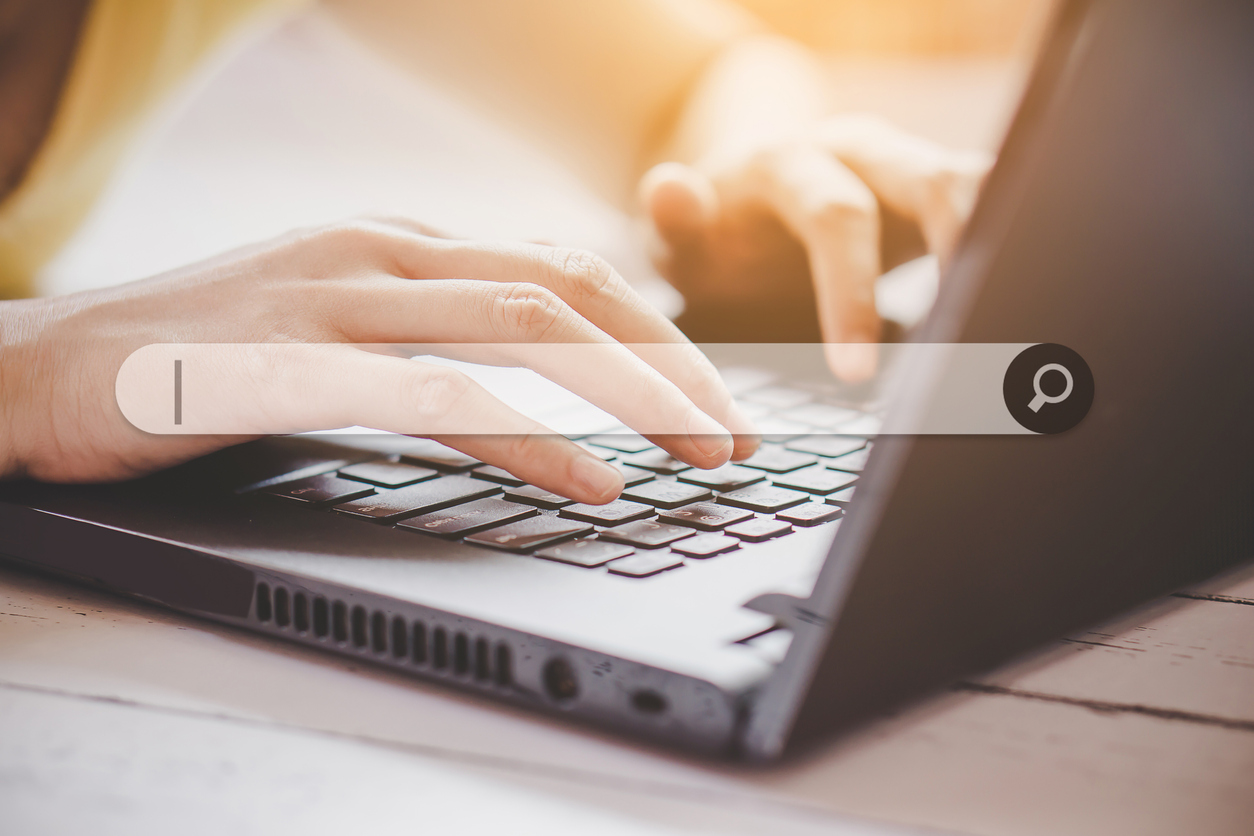 In the world of inbound marketing, your content is your business and your calling card. Your effectiveness as an inbound marketer relies on the quality of your content, which is what helps you get found online, build trust with your readers, educate and inform them, build a pathway to conversions, and sustain ongoing and profitable relationships with loyal customers for years to come.
But, for content to truly be successful, marketers must think like SEOs to ensure that content gets found online by the proper audience. Old school SEOs believed they could magically sprinkle keywords throughout content with the hope that it would result in solid rankings for as many keywords and keyword variations as possible. For instance, they might use "clickthrough rate" on one page, and "click-through-rate" on another page. But by doing this, you're not only creating inconsistency in your content and confusing your audience, but you're also inconsistently alerting search engines of your expertise (as well as creating duplicate content -- eek!).
To help ensure you're ranking for the right words -- not just any and all words -- it's important to ensure that your content is consistent. And, something like an official Internet Written Style Guide can be a big help in addressing consistency issues. This may seem like a lot of work, but it's important to develop an in-house guide that goes beyond the general rules of branding and content strategy, and hones in on the nuances and terms particular to your specific industry.
So, as you're customizing your own in-house written style guide, here are some critical SEO considerations to include so your marketing copywriting is both compelling and search engine-friendly!
1) Well-Defined Target Audience and Tone
In SEO -- and all of inbound marketing for that matter -- content is king. However, your attempt to optimize that content for search engines will be worth nothing if your content serves no purpose. Don't just create content for the sake of creating content. Start by defining your target audience and the appropriate tone for your different types of content.
For example, website pages may be more formal and focused more on product details and services, while blog posts may be less formal and focused more on educational and informative content.
As you define your target audience and your buyer personas, you'll learn about the needs, interests, and problems your ideal customer(s) face. Remember: You're writing for them, so your content needs to focus on them. Only then will you be able to optimize that content for the keywords you want to get found by in search. To help define your buyer personas to direct your content creation efforts, read this blog post and check out our free buyer persona creation template.
2) Keyword Research
Clearly identify which specific topics and keywords your writers should focus on. Conduct keyword research to confirm your intuition about their topics of interest. To help you conduct this research, you can use tools like Google's Keyword Tool or even HubSpot's Keyword tool. Each tool allows you to type in a word or phrase you think you should target and returns a list of recommended results and suggestions. The keywords that you discover as part of this research will either help you determine your game plan or confirm what you've already defined (e.g. "clickthrough rate" vs. "click-through-rate"). Comparing traditional metrics like the search volume and competitiveness of a term should also be part of this equation.
3) Proper Spelling and Grammar
Make sure to always use proper spelling and grammar. A correctly written style guide should outline common keyword variations in addition to which version your company has decided to use. It's easy to publish content with inconsistencies in terms of capitalization, hyphenation, and punctuation. Using proper English and a style guide that establishes the correct version of commonly troublesome words ensures consistency across your assets, and consistency counts when you're trying to optimize for certain terms.
4) Branding Nuances
You should always be striving to maintain a well-defined and consistent brand -- and your SEO efforts should reflect that. Establish how to approach words specific to your particular brand, such as your company name, names of product lines, services, and individual products. Is your business name capitalized or lowercase? What about your products? Branded terms are typically quite easy to rank for in most cases, so don't make it harder by creating brand dysphoria.
5) Content Formatting
Spelling out best practices for content formatting is a smart idea, too. Should your blog posts include images, headers, or subheaders? Should copywriters be mindful of a specific keyword list to use in those headers? All of your links should use strong anchor text, so for which keywords or phrases are you trying to rank? Make sure you provide your copywriters with all the resources they need to succeed with SEO. It's absolutely worth taking the time to spell all this out.
6) Copy Editors
Every marketing team should designate a copy editor (or a few) to review the content the team creates. Find somebody who is eagle-eyed and supremely detail-oriented, and have them review everything you write before you publish it, no matter how seemingly small or inconsequential. Make sure these copy editors are well schooled in your team's written style guide and keyword best practices and can spot opportunities for optimization and improvement.
7) Content Calendar
The one thing that is arguably more important than how frequently you publish is how consistently you publish. You already know that consistency of language is important; the same holds true for the timing of when you publish. Studies show that early morning publishing times, Monday through Thursday, work best. Don't let your readers down. Don't let Google down.
Did you know that search engine crawlers return to your site on a regular basis? If you have new content, they'll index it. If there is no new content, you lose out. And the more consistently you publish quality content, the more consistently those crawlers will come back and not only check for new content but also other general updates they might stumble upon. So develop an editorial calendar or some sort of publishing schedule along with your other guidelines to help you focus on publishing regularly and incrementally improving your search engine rankings.
8) Conversions
If you plan on increasing your ROI through your content creation and SEO efforts, then you'll need to create some calls-to-action (CTAs). How else will you convert that search engine traffic into business leads? CTAs are an important component of overall on-page optimization, and they should be consistent throughout your content and relevant to your audience. CTAs lead your traffic to highly optimized landing pages which offer them something in exchange for their contact information, and presto -- you suddenly have a lead! If your end goal isn't lead conversion, then why even bother with search engine optimization to begin with?
4 Don'ts of SEO Copywriting
Creating Content for the Sake of SEO: Content should not be created just for the sake of ranking. Instead, create content that's useful and serves a purpose for your readers.
Don't Obsess About Keyword Density: Why? Because there's no magic number. Overtly optimized content is just that -- overtly optimized. No one likes it, particularly Google.
Don't Optimize Content for Misspelled Words: If you have an AdWords budget, you'd be better off targeting misspelled words and phrases in your PPC campaigns, not your content.
Don't Create a New Page for Every Single Possible Keyword Variation: Furthermore, don't create additional pages for abbreviations of a word. These types of pages will rapidly disappear from the index because Google will automatically pick the canonical version for you and disregard the rest.
At the end of the day, remember that there should be little difference between traditional online writing and SEO writing. If your content isn't compelling, it doesn't matter which keywords you use because it won't get shared or linked to. First and foremost, focus on writing for your target audience. After all, that's what Google wants you to aim for as well. Being relentlessly consistent in your writing establishes trustworthiness and stability with your readers. And, creating a set of copywriting guidelines will go a long way toward helping you and your marketing team stick with it.
What other SEO factors should you take into consideration when it comes to copywriting?