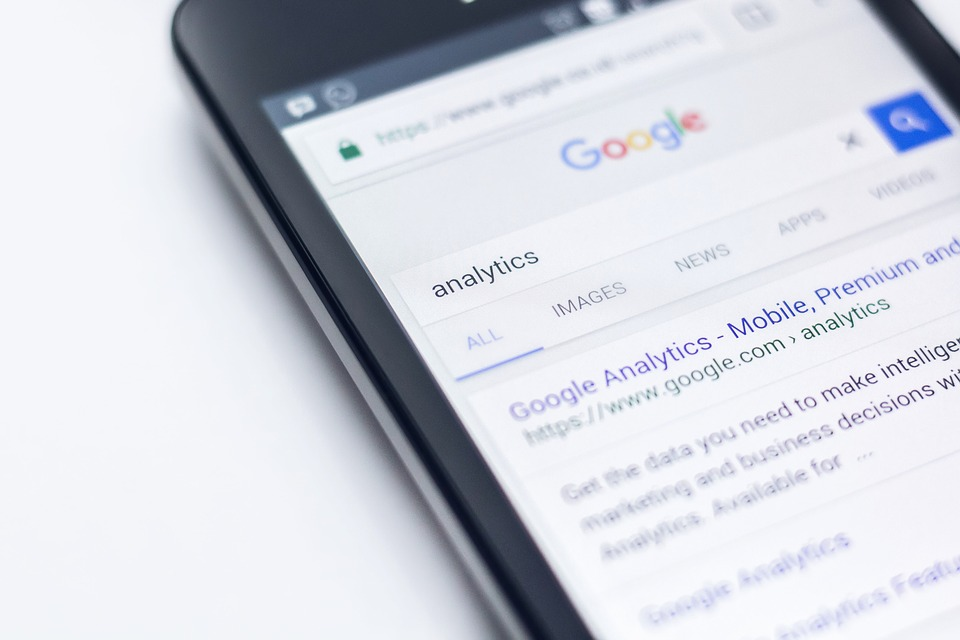 The marketing method you choose can easily make or break your eCommerce business.
It can spell the difference between you getting billions of sales, or you are getting very little to no sales at all.
In this guide, we're going to talk about which marketing method is better for your eCommerce business. Is it SEO? Or is it SEM?
Advocates of either side say that one is better than the other — leaving marketers and business owners in the middle of an SEO vs. SEM "tug-of-war."
Is there really a difference between the two (aside from their last letters)? Would you benefit more from ecommerce SEO over SEM? Or is it the other way around? In this post, I'm going to answer these questions.
But before we get into the whole SEO vs. SEM debate, it's important to first understand a bit more about the two. So, let's start with SEM.
What is SEM?
Search Engine Marketing (or SEM) is a marketing strategy where you use paid ads in the search engines to drive traffic to your website, more commonly called Pay-Per-Click (PPC) ads.
There are different types of PPC ads. The most common is the text format.
You can immediately spot a text PPC ad by the little "Ad" indicator right beside it.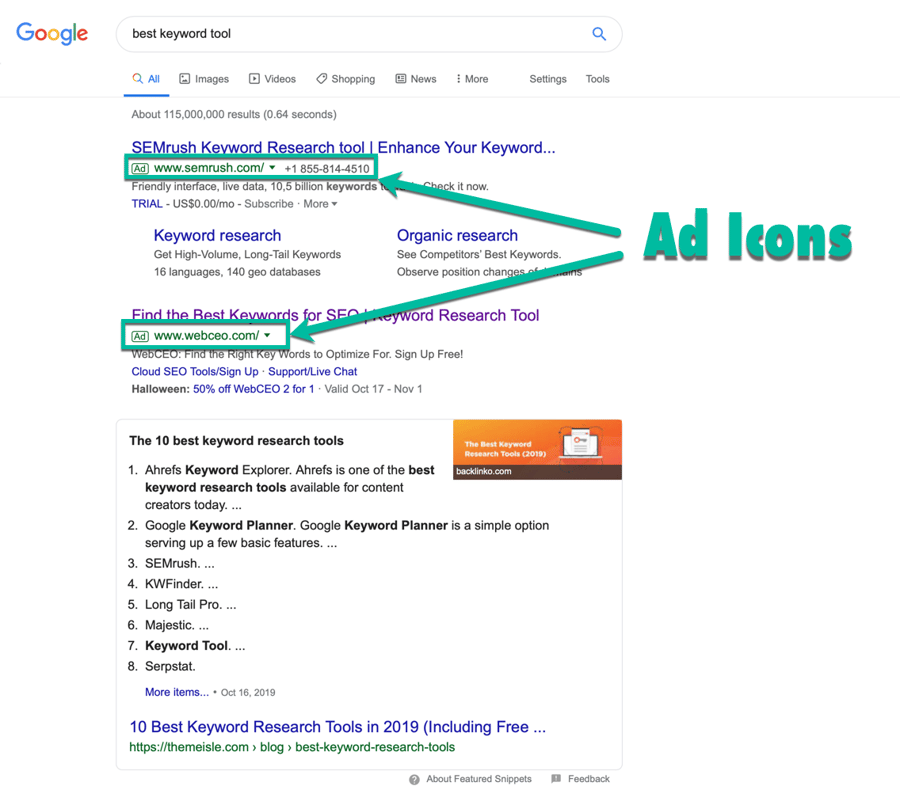 Another increasingly popular PPC ad format that's used now is the Product-listing ad or PLA. These ads are more visual and are often used for promoting physical products.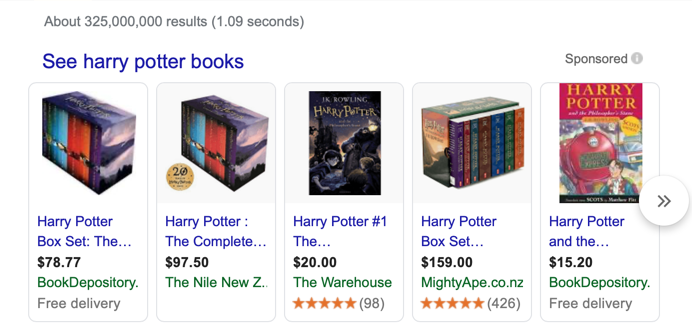 The most significant benefit you'll get from using PPC ads is instant exposure to your target market.
The majority of people searching on Google (or any search engine, for that matter) for a keyword phrase are inclined to click on the first link that they see.
By investing in PPC ads, you have the chance of immediately getting bumped right on the top of Google's search results, which is the spot everyone's vying for.
How do PPC ads work?
Millions of eCommerce websites (and even physical stores) run PPC ads every day. However, Google only shows a limited number of ads at any given time.
So, how does Google choose which ad to show out of all the ads that have been published by the business owners?
That's where Google Ad auction comes in.
Here's how it works:
Each time you create an ad and submit this to Google, Google will then evaluate your ad against several factors.
One of the factors is your Maximum Bid. As you've guessed, this is the highest amount you're willing to pay Google whenever someone clicks on your ad.
Another factor is your ad's Quality Score. Of the different factors Google considers, this bears a lot of weight on the approval process.
The reason? Your Quality Score is based on search intent (among other things).
Search intent simply means the relevancy to the reason why someone is searching on Google using a keyword phrase.
For example, if someone uses the keyword phrase "cheap hotels in Hawaii," it means that the search is planning to go to Hawaii but doesn't have that much money to spend.
Given this user's search intent, here's what that person will see in their search results: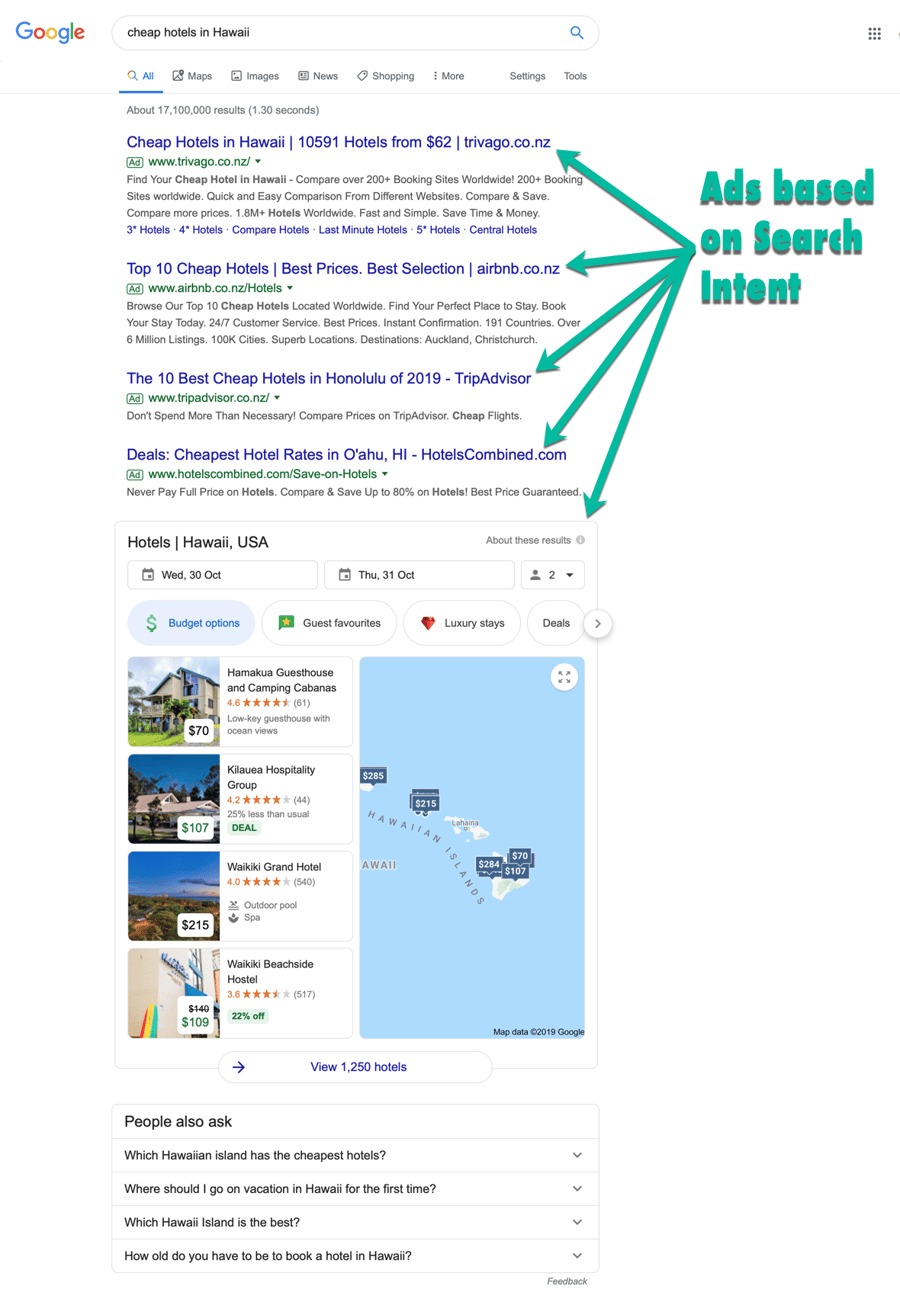 What is SEO?
Search Engine Optimization (SEO), on the other hand, refers to the strategies and best practices that website owners can use to make it easier for search bots to find their website and include it in their SERPs.
There are three kinds of SEO: Technical SEO, On-Site SEO, and Off-Site SEO.
You need all three to have a bigger chance of ranking high in the SERPs.
Technical SEO
Technical SEO involves optimizing the backend of your website to make sure that all the fundamental components are in place, making it easier for search bots to crawl and index your site.
One component is your site's SSL certificate. This shows search bots that your website is safe and secure for people to do business here.
The quickest way to find out if this technical SEO component is in place is by seeing the padlock icon followed by the prefix "https://."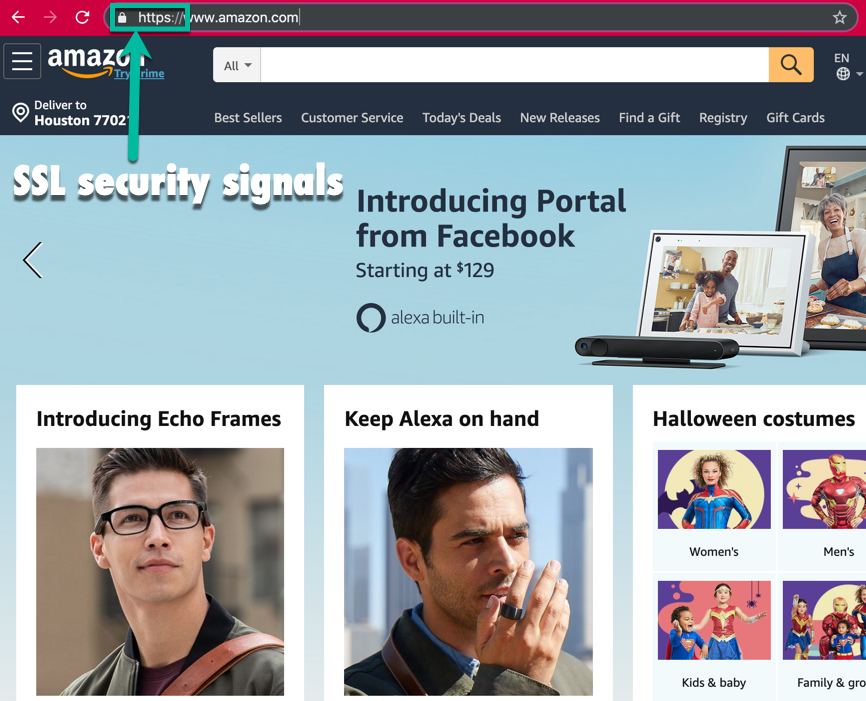 Another component of your site's Technical SEO is your website's architecture.
This involves having an XML map to guide search bots where to find the information they're searching for and a structured data markup so that the bots can correctly index your content.
On-Site SEO
This is the most common way how business owners and marketers optimize their websites and content.
Here, each page and blog post on your site is optimized by making sure that your targeted keywords are in the right places:
Title Tag (this is the title of your page that shows up on search results)
Meta description
H1 tag (commonly used for the title of your blog post or article)
H2 tags (subheadings of your blog post)
Within the body of your content
Off-Site SEO
More commonly called link building, this aspect of SEO focuses on increasing your website's authority and ranking on SERPs.
Here, Google looks into two types of links. The first is outbound links, which are the links you include on your content as reference.
The second is inbound links. These are links from other websites that link back to either a page or piece of content on your site.
Take note that Google not only considers how many links you got but also their quality.
Google also looks into the type of backlinks your website has, whether they are "DoFollwed" or "NoFollowed."
The SEO vs. SEM Showdown
How soon can you get a sizeable enough traffic?
One of the glaring differences between SEO and SEM is the speed of which the eCommerce site owner can acquire traffic.
Because you're paying Google to display your ads when you're running an SEM campaign, your ads are almost immediately seen by your audience in their search results — that means instant (often massive) traffic for the eCommerce website owner.
If you opt for SEO, however, you'll need to outdo the SEO of the already ranking pages that appear based on the keyword you're targeting.
This bit is unpredictable.
It would often take several months — even years, depending on how solid a page's link profile is — to outrank some pages.
That is why seasoned marketers are keen on doing KW research since they're looking for keywords where the search results are filled with low-quality pages that are ranking — so they can easily outdo their competitors' SEO.
TL: DR; You'll get instant traffic when you run an SEM campaign, while it often takes months before you can see a meaningful enough flow of traffic when you use SEO.
How simple (or complicated) the processes are?
When it comes to on-page SEO, the process is pretty straight forward. The elements that you deal with off-site, however, isn't straightforward, at all!
Off-page SEO has a lot of moving parts. You need to find relevant websites, you need to make sure the sites have a decent enough metrics, you need to pitch your guest post pitch properly, you need to adhere to the website owners' editorial guidelines, etc.
The whole thing is a war zone.
That is why online entrepreneurs and digital marketers take the time to invest in a reliable SEO certification training course, so they have a good grasp of the SEO playing field — and make sure that they're playing the game right.
When running an SEM campaign, however, for the most part, the primary things that you need to focus on are your keywords, your copy, finding your audience, and your funds.
When coming up with a list of keywords to use, you can use a free tool like Ubersuggest.
Ubersuggest gives you a list of related keywords you can use, the estimated cost-per-click (CPC) you'll pay to run the ad.
It also breaks down the level of difficulty into Paid (the one you'd need to pay attention to) and Search (used for SEO).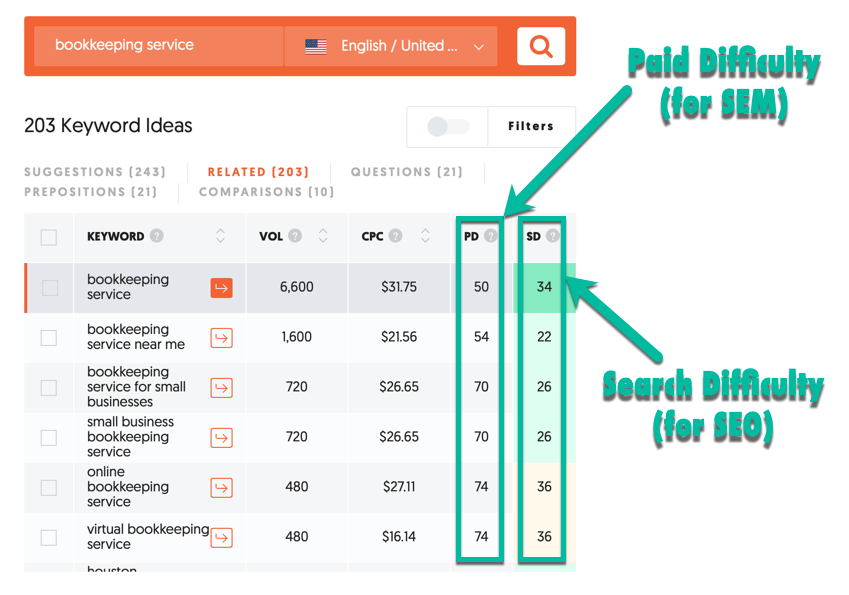 That way, you'll have a better idea of how to write your ad and how much budget you'll need to allocate.
You can also find the negative keywords to specify when you create your ad. This is crucial in ensuring your ad doesn't get displayed to the wrong audience.
So if you're running a bookkeeping business out of Los Angeles (and you're only targeting the people from your local area), here are some suggestions of what to include in your negative keyword list.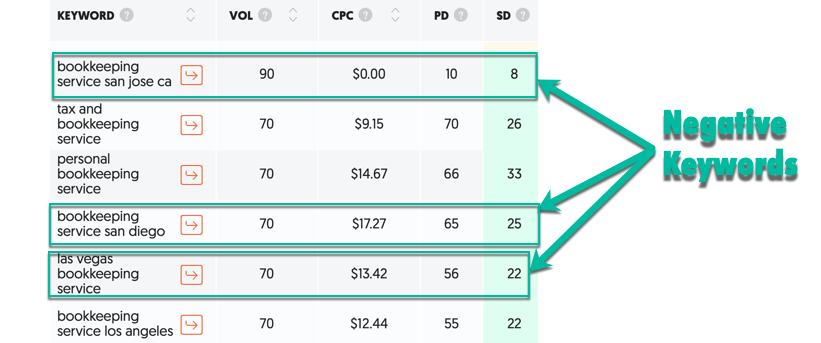 Long term results
Finally, let's talk about the long-term results of SEO vs. SEM.
Because SEM relies on PPC ads to drive traffic to your website, you'll only get results when you keep paying Google to post your ads. Once you stop, so does the flow of traffic you get.
With SEO, the effect is the complete opposite. For as long as your content ranks in the SERPs, it will continue to keep driving traffic to your site.
There is longevity in SEO traffic, while longevity in traffic when you run an SEM campaign is pretty much non-existent.
Resolving the SEO vs. SEM Debate
And so the question becomes, which should you use for marketing your eCommerce business?
The answer: Both.
You can use SEM to get truckloads of traffic even if your eCommerce website is new. Once you generate sales, you can capture the email accounts of your customers so you can continue selling to them in the future — that way, you benefit from repeat purchases.
As you run your SEM campaigns, you need to do SEO on the side, as well. Now, when I say "on the side," I don't mean that you treat it as something that's less important — SEO is certainly just as valuable. It can even bring you long term results.

What you need to realize when doing SEO, though, is it often takes time before you start seeing significant traffic come in due to your SEO efforts — that is why you need to run your SEM campaigns together with doing your SEO.