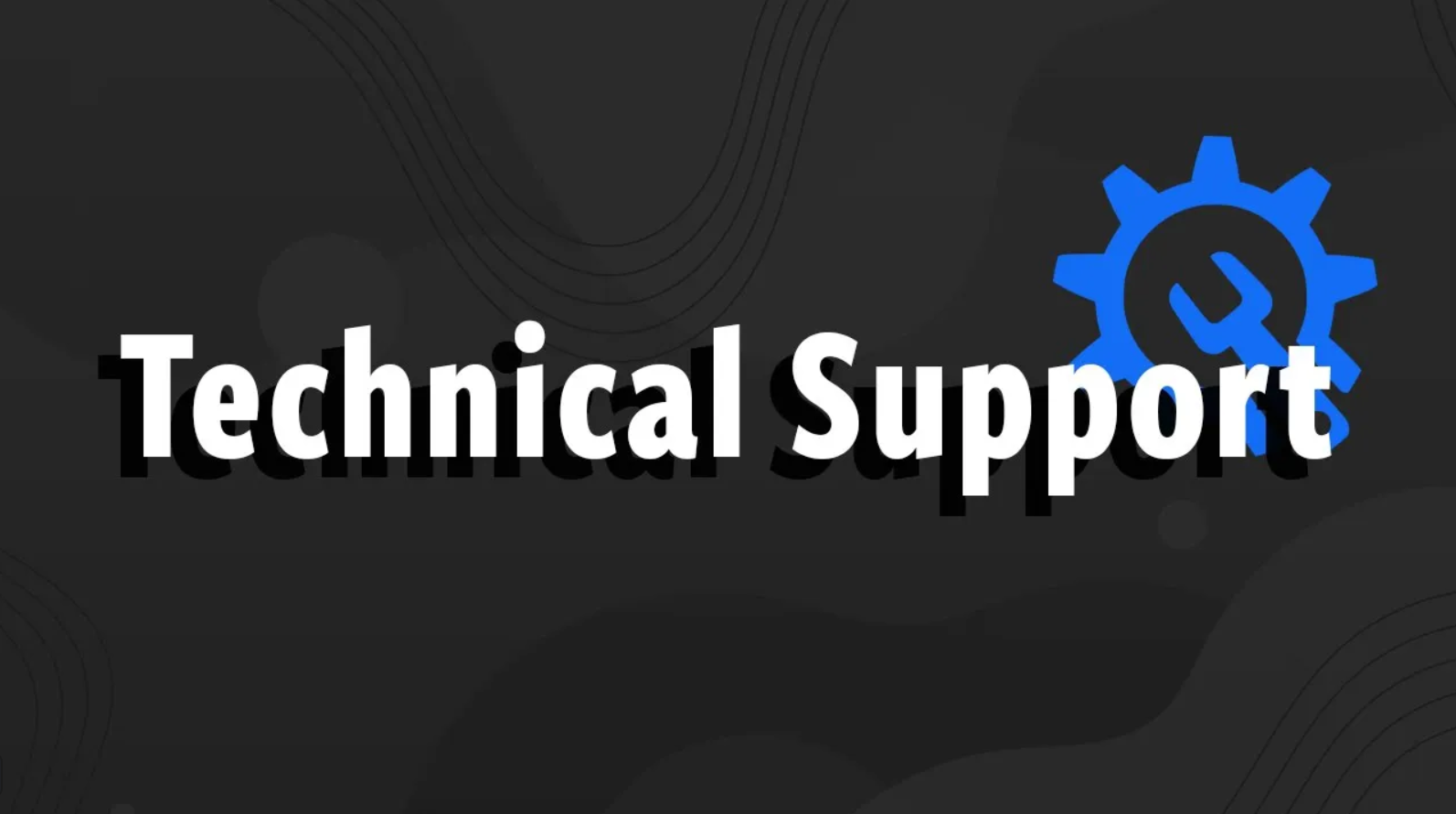 One of the most important considerations when choosing an eCommerce platform is the type of support that will be available to you. As a business owner, you're sure to have a lot on your plate, so quick access to useful help and resources can make all the difference. Shift4Shop maintains a robust technical support and customer service system that provides several methods for you to get the answers to your questions and report any emerging issues.
We've made support options available for all types of questions, with multiple points of contact for any online store owner in need of assistance. We also provide multiple options to help support those merchants who would prefer to learn on their own, including a rich selection of tutorials and reference materials on website builders.
Following is a detailed explanation of our support structure and approach, and a breakdown of all Shift4Shop support options and how they work.
Introduction to the Shift4Shop Client Success Team
Shift4Shop support is more than just tech support. We are a dedicated team focused on the success of our clients with the goal of helping you grow your online business. Every team member is thoroughly versed in our Shift4Shop Core Values: Reliable, Results Oriented, Customer Focused and Responsive.


We are committed to our goals and are reliable: We are high-performers who you can rely on for education on how to run a successful store, and we provide you the tools you need through the most powerful eCommerce platform built on the latest technology and infrastructure. We are proud to help inspire and support all merchants on Shift4Shop.
We favor autonomy and are results-oriented: We believe nothing should stand between you and the success of your business, and we seek to remove all the impediments that business owners often struggle with. There's no room for excuses, red tape, or other delays at Shift4Shop, and we are fully committed to helping you achieve the results you desire for your business.
We are customer-focused in all our actions: Your success is our priority, and we want to delight our clients and provide you with the best solutions for your eCommerce business. We listen attentively to our clients to discover your needs and work actively toward them. And we pay close attention to the feedback we receive, and constantly evaluate our success at pleasing customers.
We take ownership and are responsive: We move quickly and positively, using our best judgment to make improvements rather than rigidly sticking to policy. We believe in confronting problems head-on and keep an open mind to all feedback and areas for improvement. We challenge each other to make things better at all times.
We believe our best perk is our amazing people: Amazing people don't settle for average goals; we like to go above and beyond. Every member of our team has been chosen for the value they bring to us overall. Our team is friendly, humble, open-minded, and adaptable and we focus on expertise, not on simply adding to our numbers.
How is Shift4Shop's Client Success Team Structured?
Our Client Success Team comprises about 40% of our company and is organized into 3 tiers.
Tier 1: Phone and chat support handles general questions about the Shift4Shop platform and can help you understand all the features and options in the dashboard.
Tier 2: If you're experiencing a problem, you or a Client Success Specialist can open a technical support ticket which will serve as the contact point for solving your issue.
Tier 3: Our highest level of support can troubleshoot complex issues and escalate any bugs directly to our development team so a fix can be implemented as soon as possible.
In addition to the 3-tier structure, we also have a Dedicated Webmaster Team to assist with requests that fall outside the scope of tech support, including website customizations and edits to your store's HTML, CSS, and more.
Merchant using our Enterprise eCommerce platform also have access to our Technical Account Manager (TAM) team, which provides dedicated and priority support to our Enterprise clients. TAMs maintain a relationship with Enterprise merchants and become your point of contact for any concerns.
How Does Shift4Shop Train its Support Team?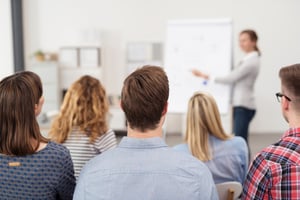 Our Web Technologies & Client Success Specialists need to be fully skilled in all the crucial eCommerce tools merchants rely on today. We begin with rigorous training on every part of the Shift4Shop platform, followed up with product training for our new version releases to keep all our specialists up to date. Our team also trains for industry certifications including Google Analytics and other eCommerce technologies.
All our Client Success team members are also trained in customer service to ensure open, clear communication that will truly help and please our clients.
How Shift4Shop Measures Customer Satisfaction
We firmly believe in the value of feedback, so we actively request feedback from every Shift4Shop client. Every interaction is rated, including phone calls, live chat, and support tickets. We collect ratings through Nicereply to track each of our specialists' Customer Satisfaction Score (CSAT) with the goal of receiving a minimum of 90% customer satisfaction for each team member every week. Any customer interaction that receives a negative rating is reviewed individually by our Client Success Manager, with coaching sessions conducted to prevent future occurrences of the same situation.
We also measure Net Promoter Score (NPS), which helps us identify clients that may be unsatisfied and help to rectify any issues they may be experiencing. Our mission is always to astound our customers with the quality of our eCommerce platform and our support.
Shift4Shop 24x7x365 Available Support Options
There's nothing better than being able to communicate directly with an expert who understands your issue. Shift4Shop live support is available 24 hours a day, 7 days a week, every day of the year including holidays. Plus, we're 100% US-based, and our support team works right from our South Florida headquarters so all your concerns can be handled promptly.
Phone Support
Sometimes a phone call is the best way to get the assistance you need, as you'll be able to fully discuss your questions with a knowledgeable Web Technologies & Client Success Specialist. You can reach the Shift4Shop team anytime by calling
US toll-free 1-800-828-6650.
US Local (954) 582-5080
To improve service for our international customers, we also have the following international phone numbers:
UK: (+44)203-734-2759
AU: (+61)291-917-464
Live Chat
Prefer to type rather than talk? We understand, and that's why we have our live chat system! Access Shift4Shop live chat on our website or directly from your Shift4Shop dashboard. Just click the green word balloon icon in the lower right corner of the screen and you'll be put directly in touch with one of our Client Success Specialists.
Ticket Support
You can also reach our support staff via ticket or email. This is a great way to get in touch with us if your issue requires a larger amount of information, as you'll be able to send us screenshots, links, and longer descriptions than you could easily write in a chat window.
Self-Serve Support Options
Sometimes you don't want to ask for help for everything — and in fact, some people prefer to learn on their own even for more complex tasks. Others simply want a quick reference they can fall back on when they need it. That's why Shift4Shop maintains a thorough collection of documentation and other resources, in which you can find tutorials, instructions, explanations of how features work, and much more.
Shift4Shop Knowledgebase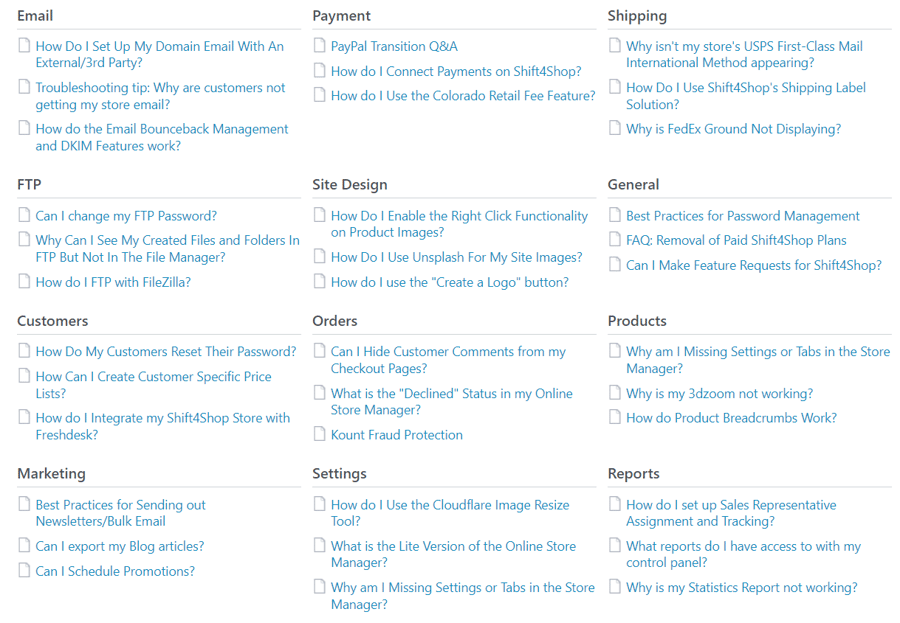 The Shift4Shop Knowledgebase is a searchable directory of technical information, including how-to guides, tutorials, answers to frequently asked tech questions, and more. It also includes full explanations of all the settings and menu items in the Shift4Shop dashboard, making it a perfect reference tool.
eCommerce University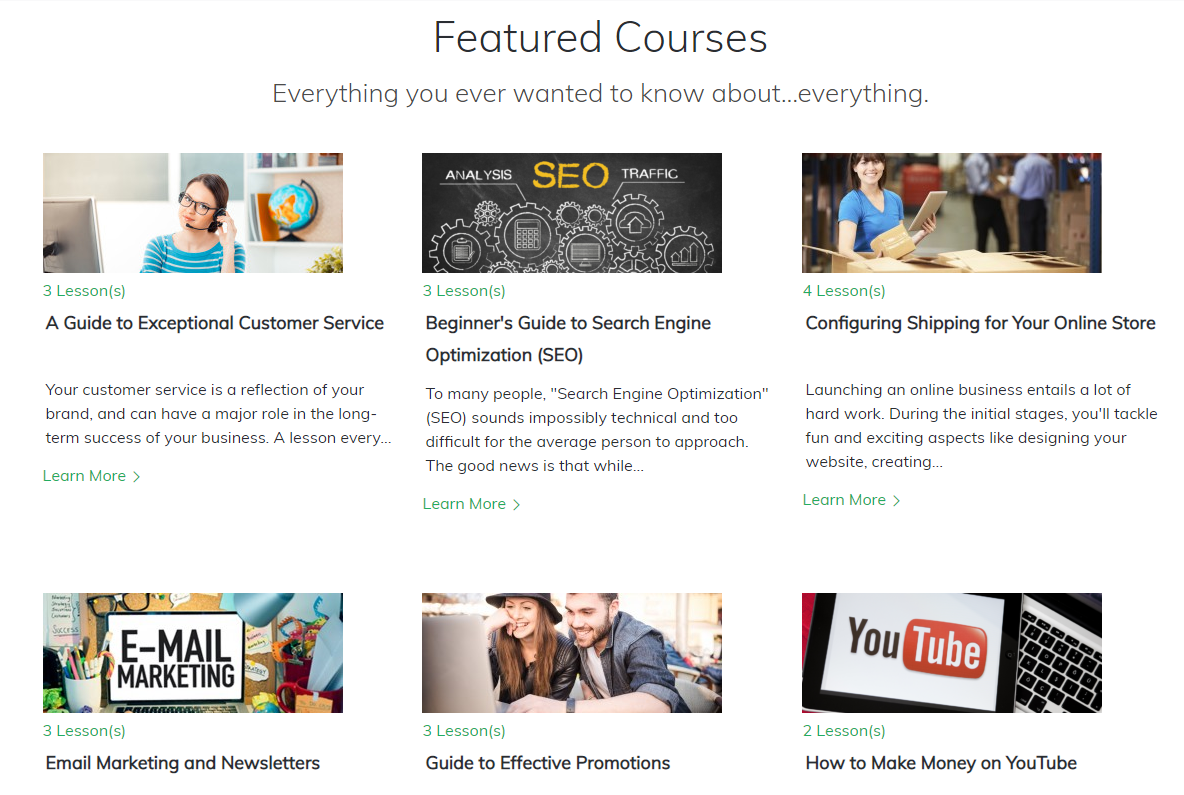 The Shift4Shop eCommerce University is a library of courses that provide detailed information on eCommerce topics and procedures for accomplishing improvements for your business. We cover everything from email marketing to reducing cart abandonment, to product photography and more. We also have an eCommerce Glossary to help you with the ever-growing number of eCommerce-related terms.
Shift4Shop Template Guide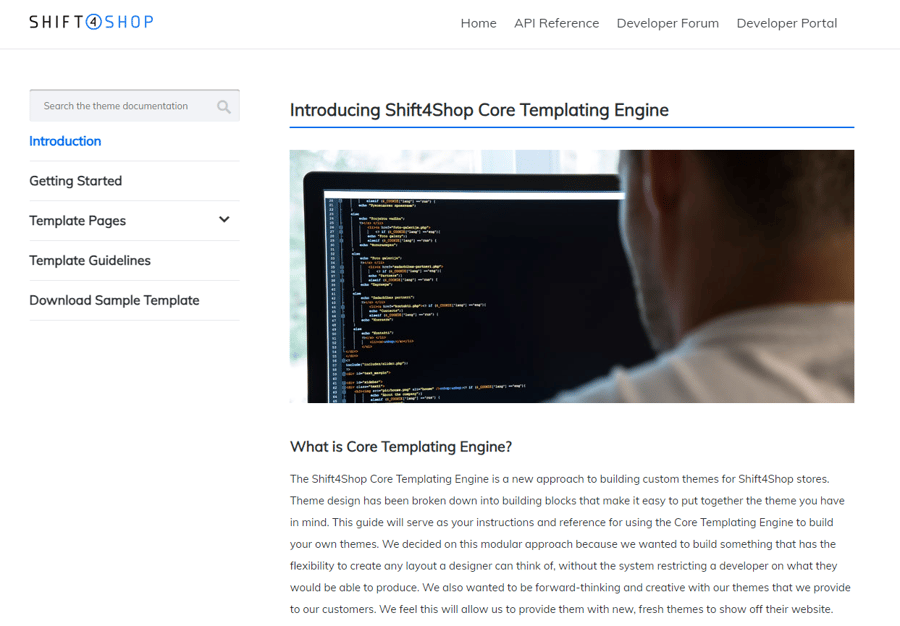 Want to learn how to make a custom Shift4Shop theme? The Shift4Shop Design Docs comprise full documentation of everything you'll need to know to create the custom store design of your dreams. Learn how to construct a theme using code blocks, variables, and templates: the three building blocks of a Shift4Shop theme. All code blocks, variables, and template pages are fully documented.
Shift4Shop Developer Portal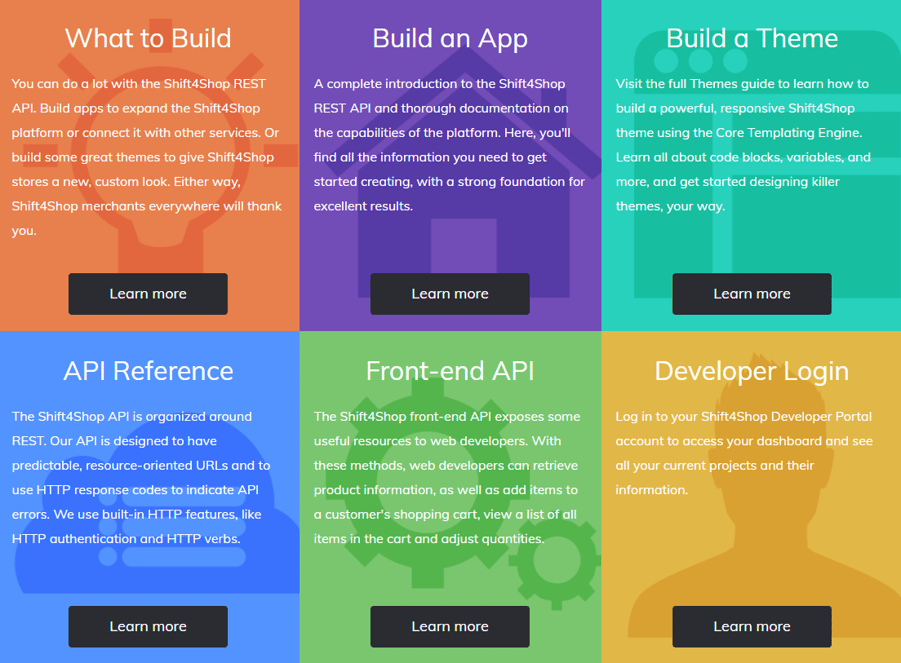 Are you a developer interested in creating a Shift4Shop app? Or maybe a designer who wants to build a custom theme? You'll find what you're looking for at the Shift4Shop Developer Portal, which provides quick access to our full REST API documentation, developer forums, and much more.
Shift4Shop Community Support
Get involved with other Shift4Shop community members, as well as the Shift4Shop staff, through our community support channels. Get help and support, request new Shift4Shop features, and more.
Shift4Shop Forums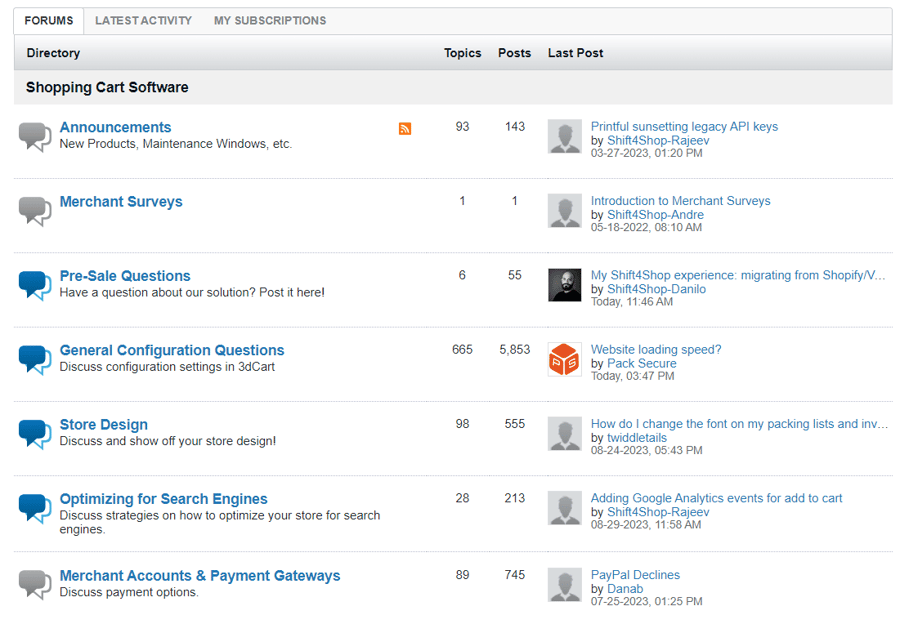 The Shift4Shop Forums are a perfect place to share your experiences and knowledge with other Shift4Shop merchants and ask questions to sellers with years of eCommerce know-how. Our staff also stops in regularly to help and respond to feedback, and you'll also find regular update posts covering Shift4Shop software upgrades and improvements.
Shift4Shop Feature Requests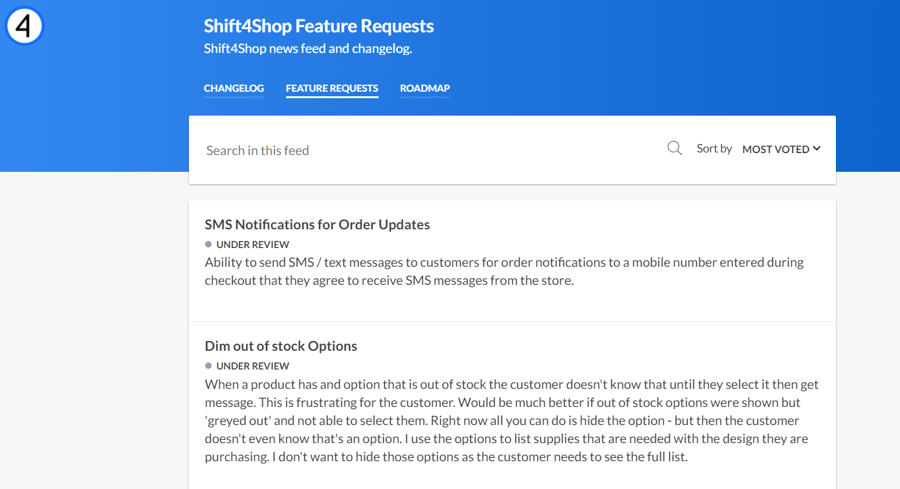 Is there a cutting-edge eCommerce feature you can't wait for Shift4Shop to add? Visit our Shift4Shop Feature Requests and let us know! You'll also see other feature requests listed and can vote on the ones you want to see go live. The more votes we have, the better, so stop by and make your voice heard.
And if you're just starting your online store, download our free eBook for additional tips and advice.