Let us get one thing straight! Google alone considers more than 200 different factors before deciding the ranking of websites in a search engine result page, or SERP. One of the most important factors in this category is the security of the website. Your website's SERP will depend on how much secure your online platform is for the users. The search engines like Google have been very intuitive in this aspect. It checks whether the website is safeguarded or not before so that the SEO ranking cannot be manipulated.
The website ranking depends on many factors, as mentioned earlier. In fact, search engines will pick up those websites which are secure and safeguarded for users first. It has been found that two websites with similar infrastructure, one having SSL certification and the other does not, the first one will get a better advantage in terms of SEO rankings.
What is SSL certification?
SSL stands for Secure Sockets Layer. As you can easily understand what it stands for from the name, SSL adds an extra layer of fortified security, protecting the information of visitors and users of an online portal from cyber anomalies. This layer is responsible for the encryption of all data passing between servers and users so that it can't be decoded by cybercriminals and the entire affair remains private.
Since July 2018, Google has started to alert users regarding websites that are not secure for using when they lack SSL certificate. Google, as per StatCounter, is the most significantly used browser that accounts for 58.94% of online searches worldwide. The next contender is Safari, with 13.74% of searching activities enlisted. This means that a secure sign of approval from the leading search engines regarding SSL certification will lead to an impressive SEO ranking of your website. The Google SEO certification demands a SSL encryption certificate for an imminent site ranking boost.
Benefits of SSL Encryption Certificates for SEO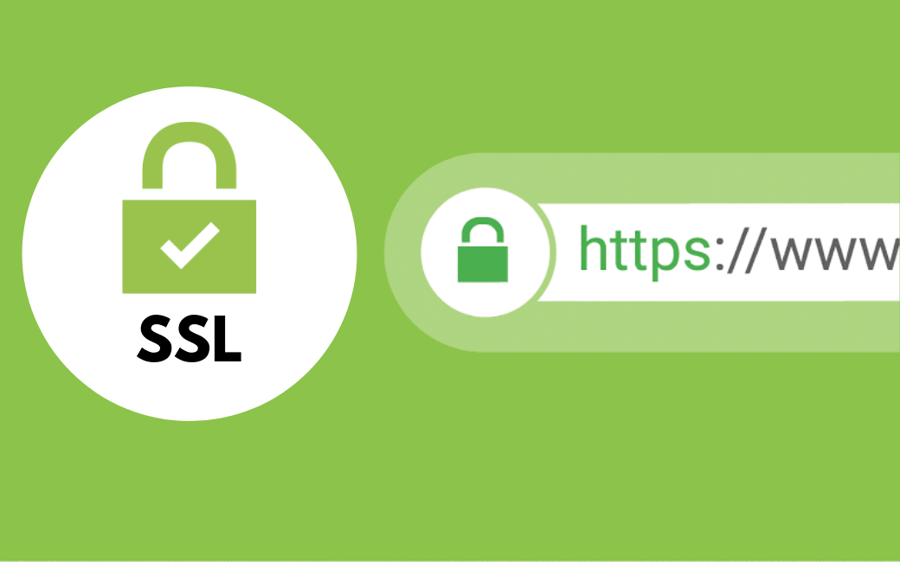 Search engine optimization (SEO) is the lifeline of all websites. Those websites which cater to online businesses will need SEO so as to find out the competition and design better digital strategies to get the page ranking higher. If the page ranking falls, the website will not appear on the top search engine result pages (SERPs) and definitely, the visibility of the website will reduce to a minimum. Hence, organic SEO will need the assurance of SSL certification to boost the SERP rankings.
Here are the reasons why good websites have SSL encryption and how it helps to escalate organic SEO ranking.
SEO Boost
As we have discussed earlier about SSL certificates, let us find out the consequences if your website does not have this feature. Once a user will attempt to visit your website after searching it on Google Chrome, the message 'your connection to this site is not fully secure' will automatically appear before the content of the page is displayed. It means that the user will feel skeptical about entering your business domain online.
This feature can be exceptionally used as an immense strength to win the competition. You can now easily understand how important this factor is for you to escalate the SEO ranking of your web presence. Remember that creating SSL security for your website will not launch it to the top search engine pages, but it will definitely aid you to elevate the rankings to a considerable level. This action has to be paired or accompanied by other SEO functions. The ranked boost transition will happen in no time when the entire SEO operation is done in parallel with SSL certification.
A survey done by Quantcast suggests that as little as 0.1% websites have shifted to a secure platform using SSL certification. In fact, 1.9% of the top-rated 1,000,000 websites use HTTPS version so as to make the user data secure from cyber anomalies. A MOZ poll also revealed that 17.24% of websites have added SSL, 24.90% were thinking of doing it and 57.85% has no plans yet to perform. This poll survey was done back in 2014. It means that the situation must be a little better now. Although there is a huge growth in the number of websites hosted, the acceptance of SSL certification has increased too. You can now easily understand that SSL certification can make your website better than any other competitor website. Search engines will automatically redirect these websites to a search engine result page.
For additional information, check out this blog by SSLShopper on the purpose of SSL certificates.
More Secure Platform Means More User Trust
These days, users are also becoming more aware of the necessity of user information safety. Web browsers signify when they are entering an unsafe website, and Google will automatically redirect those websites which are absolutely secure for Chrome users. For instance, if you are using your credit card information online, the SSL will encode this information and send to the server. The server will use secure HTTPs to build a connection and respond back. During this to-and-fro transmission, security is maintained so that the hackers cannot steal your sensitive information.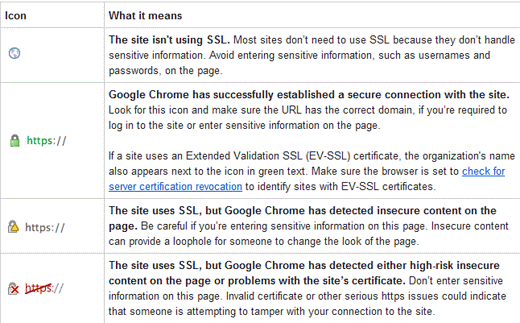 This is where you can build more trust among the users. Smart web browsers will show your certification, and users will definitely feel safer entering your website and making transactions. Automatically, traffic will get diverted to your website as the search engine page rankings will escalate. Your website will win an extra edge in the competition. SSL certification is not only good for the users but also a fabulous strength to increase your website's SEO ranking and page visibility.
For additional information on the benefits of securing your website with an SSL certificate, check out this blog by SSL2Buy.
Traffic and Conversion Rate
Would you like to take a ride in a zip-line with a minimum safety setup? This is what happens in the mind of visitors who encounter the message of insecure connection from browsers once they enter an insecure domain. Only the SSL certificate will secure search engines and will not show the message that deflects organic traffic from your website.
On adding SSL security, your website will become extremely secure for your visitors. The target audience will also find that its information is safe and sound within the servers. It means that a lead will become a regular and then transform into a loyal customer. Google and other search engines pick up these small yet significant factors too. Once the search engines find that a group of users is particularly visiting your website, the web traffic rank will automatically rise. The search engines will detect the trust your website has gained by providing a safe and secure platform online for the users to find services.
Google Chrome has taken a step further by shaming the unencrypted websites and mocking the lack of security for users. Opt for SSL certification to boost your SEO ranking and make your way to the top result pages.
Tie-Breaker for Two Same-Ranked Websites
Google revealed in 2015 that when a website's criteria matches perfectly with another, it is the HTTPs and SSL certification that will make the difference. The web browsers will definitely prefer the more secure website so that users can remain protected. Although the ranking boost will be minor in terms of other SEO features, in the future, SSL certification and HTTPS will become a part and parcel of business websites.
In fact, 40% of all the organic search results displayed by Google contain at least one HTTPS website. The aware users try to find the most secured websites to gather information or find a product. The encryption method is extremely necessary in today's era.
User Experience Redefined
As mentioned earlier, the Google's search rankings will be manipulated if an SSL encryption feature is introduced. Users will visit your website and find a secure platform to use. The informed and aware users will find SSL certificates displayed by Chrome and other web browsers, thus creating a new dimension for better user experience.
As per a statistical study, over 84% of users will leave a website then and there when they fail to find a security certificate or when the browser displays the insecure connection message. Switching to Google HTTPS will automatically enhance the page ranking, as well as the user experience.
For additional information on how load times can improve user experience on your online store, check out this blog by 21Twelve Interactive.
Do mobile apps need to be secure too?
Mobile applications are often connected to primary servers to provide dynamic data such as login/authentication, a database query, and so on. In general, the SSL certificate is even needed when you're planning to build a Mobile app for your e-commerce website and for that you need to develop REST API for a secure connection between web & mobile application development. To ensure that your mobile app is just as secure as your website, you should search from the top mobile app development companies that can implement security for you.
Final Words
When converting leads to customers, SSL SEO plays an important role. Web browsers are becoming smarter day by day, so websites need to become more efficient and full of features. A GlobalSign study suggests that more than 84% of visits bounce back when they find the connection is not secure. This is the time to take the right decision for a perfect future.
SSL SEO is the dynamic duo you need for the online presence of your business. Remember that the users are everything; it takes time to create trust. Using the features of HTTPS SEO, that trust can be established and fortified. Enjoy an excellent conversion rate of leads to loyal customers by using an SSL certificate the right away.