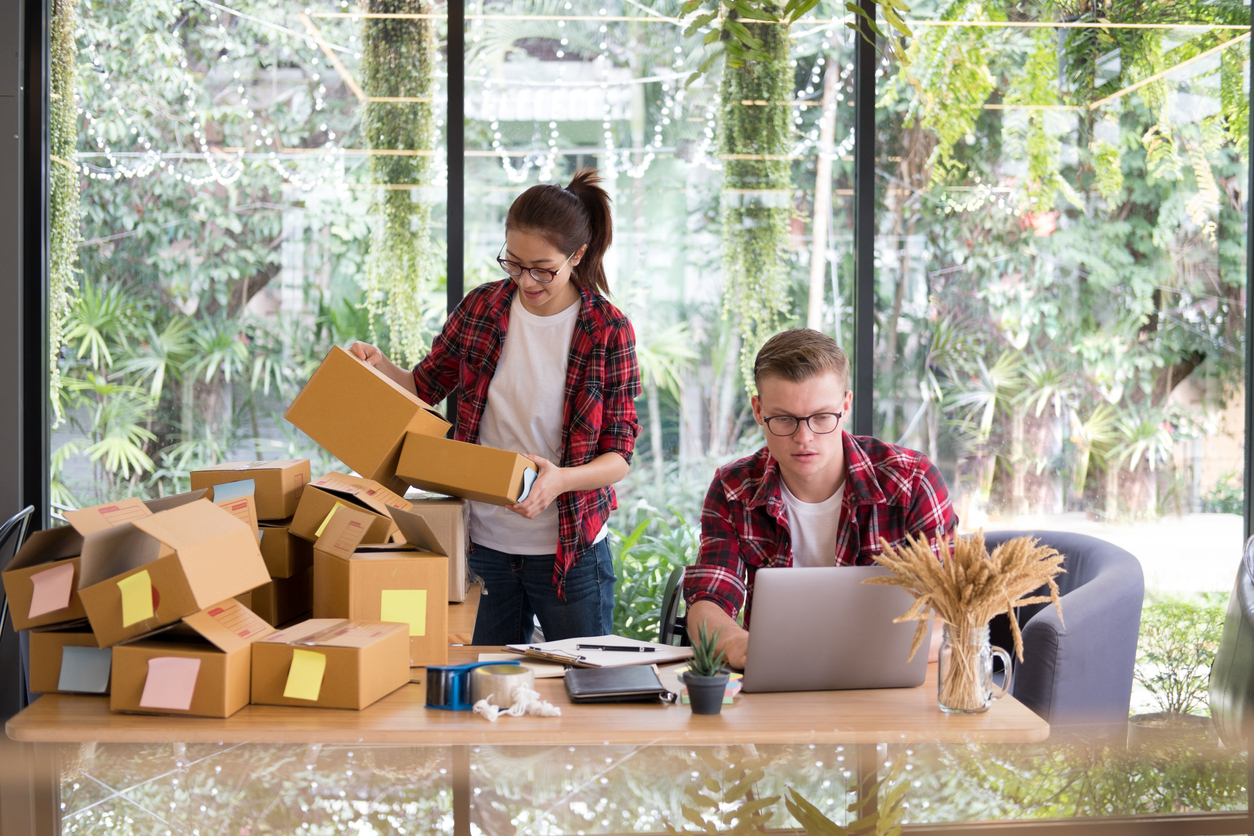 The e-commerce industry needs no introduction in today's time. Be it a multinational corporation or a startup; every business nowadays is thinking about entering the e-commerce industry. This is primarily to reap the benefits of a gigantic digital customer base that's proven to be profitable.
As per Oberlo, the predicted number of digital buyers for 2020 is a staggering 2.05 billion, or 25% of the world's total population. This meteoric rise of the e-commerce industry can be duly credited to one thing, and that's the Convenience Factor.
Whether it's a buyer or a seller, the relative ease with which a certain transaction can be completed is simply unrivaled.
But here's the catch:
Currently, there are around 20 million e-commerce stores operating around the world as of today. However, a minuscule number of such stores (roughly 650,000) manage have an annual sale of $1,000.
Are you an aspiring e-commerce entrepreneur? If so, then here are a few crucial tips that can help you to find success in your business from the beginning.
1. Shrug off convention.
Operating as an e-commerce entrepreneur in 2020, there is one thing that can surely guarantee your downfall: being just another e-retailer in the market and conducting business in a very similar fashion as your competitors do.
No matter how aggressive your marketing strategy is, an e-shopper would seldom ditch your existing competitor who is satisfactorily serving them.
This is something that is common with Amazon and its existing and potential competitors. In most cases, an e-shopper has good knowledge about websites that are very much similar to Amazon in aspects such as product diversity, user experience, minimal delivery times, etc. However, they seldom experience a strong drive to choose such e-commerce businesses instead of Amazon. The reason being a significant lack of a differentiating factor.
Successful e-retailing in today's scenario is all about solving a unique problem that your competitors can't, or haven't managed to do yet.
Let's consider the case of 2bigfeet.com, for example.
There is a unique manner in which this small-scale shoe retailer competes against retail giants like Amazon, which arguably has five times the stock and variety when it comes to shoes.
2bigfeet.com specializes in selling men's shoes from sizes 14-22. This is specifically catered to men with big feet who are rarely able to find a 16 or 18 size shoe, either from physical stores or from popular retailers like Amazon.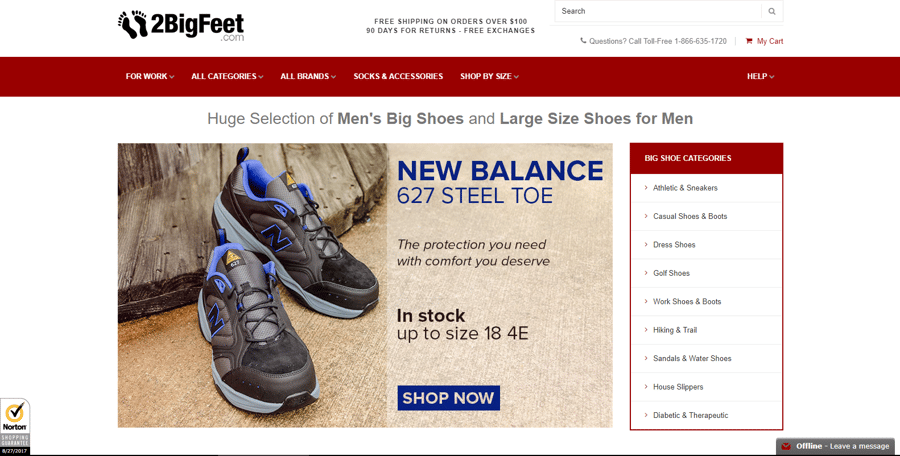 Image Source: merchantq.com
By focusing on this niche, the e-retailer provides a huge stock of such shoes and has managed to become a unique player in the footwear industry in this manner.
2. Focus on repeat customers from the beginning.
Getting a customer is something that is always feasible for a business, but holding on to one is the real challenge. Let me explain why this statement is absolutely crucial for an upcoming e-commerce business to understand.
According to a 2014 study conducted by RJ Metrics, the top 1% of an e-retailer's customers will spend as much as the bottom 50% over time.
In most cases, these top 1% of buyers are repeat customers.
There is a humongous difference when it comes to consumer spending as well. The same study also concluded that a typical customer would generally spend around $54 per order.
Whereas, a repeat customer who belongs to the top 1% category would spend around $267 per order, which is more than 5 times what a typical non-returning customer spends.
Therefore, in order to ensure your long term survival and success in the e-commerce field, you need to focus on creating a repeated customer base right from the very beginning.
The Most Effective Way to Get Repeat Customers
Although there are quite a few techniques, Omnichannel Marketing is what you should primarily focus on.
Omnichannel marketing is an approach where e-commerce customers are offered a fully integrated shopping experience.
It basically involves extensively increasing the various touchpoints where the customer comes in contact with the products, other than the website/app.
3. Develop an Omnichannel Marketing Strategy.
Here are the most crucial elements when it comes to creating an omnichannel strategy.
Research where your target customers are the most active.
This is the first step. You need to have a strong idea regarding the various touchpoints, platforms, and devices where your customers are the most active on a daily basis.
An easy and systematic manner in which you can figure out these channels is by having a detailed glance at your "Acquisition Reports" in Google Analytics. This allows you to discover all the major sources where your site is generating traffic from or the specific touchpoints where a target customer is discovering your business.
Create as many shoppable touchpoints as you can.
You should make sure that every time a customer or potential customer interacts with your business, there is an opportunity to generate sales.
For example, if a customer adds a product to their cart from your website, their cart needs to be updated in your mobile app as well. Based on their previous purchase and browsing history, customers should also be provided with product suggestions when they are visiting social media platforms, playing games etc.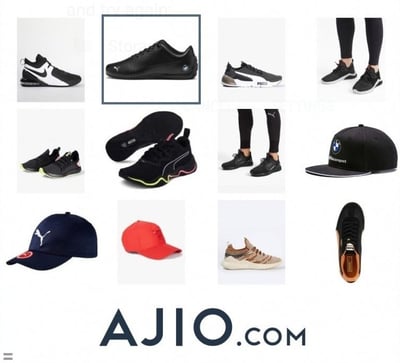 Here's an ad from Ajio.com. The e-retailer provides product recommendations to users based on their current browsing history. This ad is specifically being run on certain games that their target customers frequently play. When a customer clicks on a particular product, they are directly taken to the checkout page where they can pay and make the purchase.
Follow Up Strategy
A post-purchase follow-up mechanism is priceless when it comes to keeping a buyer hooked towards your website. E-mail and SMS campaigns are generally the most popular and effective techniques in this case.
Based on your buyer's current purchase, you can always provide them with certain offers and discounts based on products related to their purchase.
When it comes to e-mails, you should create content that is majorly graphic or video-based or has some kind of animation and multimedia, which can garner relatively more engagement.
4. Diligently focus on Influencer Marketing.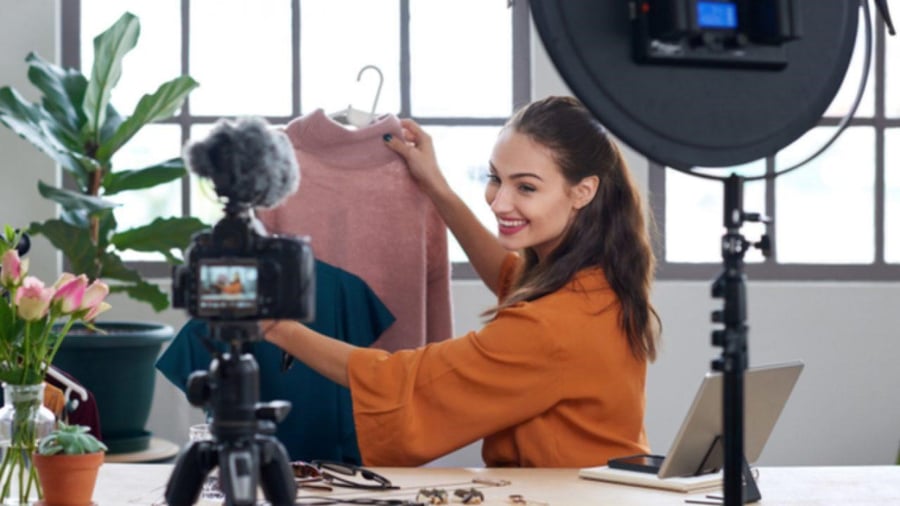 Image Source: payoneer.com
According to the 2019 Edelman Trust Barometer Special Report, 63% of consumers believe influencer content to be more credible than marketing content that is directly coming from brands. This perhaps shocking fact is a direct testimony to how crucial influencers have become when it comes to a consumer developing a positive perception about a certain brand.
Nowadays, there are quite a few influencers operating in almost every field who have been putting out genuine and useful content for their viewers over a long time period. The high levels of trust and faith that consumers develop with these influencers is something that dedicated marketing content coming from a brand can never rival.
Therefore, as an upcoming e-commerce business, you should make full use of this influencer marketing wave.
The Benefits of Influencer Marketing
1. Unrivaled Boost to Brand Awareness
There's currently no other digital marketing medium that can expose your brand to such a large customer base in a very short time period. Just a couple of social media posts or a YouTube video, and countless people are suddenly aware of your brand.
This is highly useful for upcoming businesses, as most other marketing techniques require a minimum time period of 6 months to get the ball rolling in terms of user engagement and brand awareness.
2. A High-Converting Customer Base
The subscriber base of modestly popular influencers is strongly motivated and interested in trying out the products/brands that they are promoting. This is mostly due to the high levels of trust they have developed through the influencer's content over an extended period of time.
Therefore, collaborating with an appropriate influencer who operates in your field of business can guarantee you a customer base that has high conversion rates.
Micro-influencers vs Celebrity Influencers
Even though celebrity influencers might have multiple times more followers than micro-influencers, there's a high chance that a significant portion of these followers are irrelevant for you.
A lot of people follow celebrity influencers simply because of their celebrity status, rather than being genuinely interested in their content. As a result, you will inevitably end up reaching out to a customer base that might have really low conversion rates.
Secondly, micro-Influencers are considerably cheaper than celeb influencers, making them much more feasible for new entrepreneurs.
The following table shows the average rates that micro influencers are charging on various social media websites: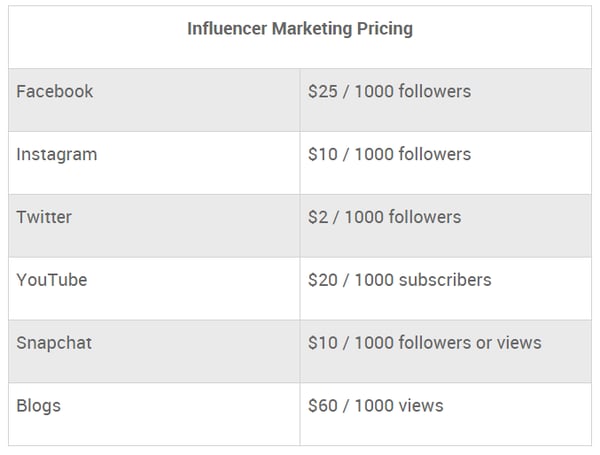 Image Source: webfx.com
5. Social Commerce
Social media marketing, since its inception, has faced severe criticism for not being that effective when it comes to influencing a consumer to make the final purchase.
No doubt, social media is heavily capable when it comes to lead generation, but lead conversion is where it always lags behind. The most prevalent and, arguably, the only reason for this is the excessive number of touchpoints that the social media consumer has to go through.
A user who is interested in certain posts/ads about a product must first click the CTA on a landing page, which takes them to the official website or the product purchase page. It's from there that they finally get access to the checkout page and complete their payment.
Considering the minuscule levels of patience that social media users generally have, this becomes a huge turn off and leads to sales abandonment.
Social commerce is an up and coming marketing trend that can extensively help in writing off this inherent disability of social media marketing.
Integrating eCommerce and Social Commerce
Have you heard of Shoppable Posts? Instagram's Checkout feature and Buyable Pins from Pinterest are the most popular examples of shoppable posts as of late.
The following are examples of Instagram Checkout and Buyable Pins: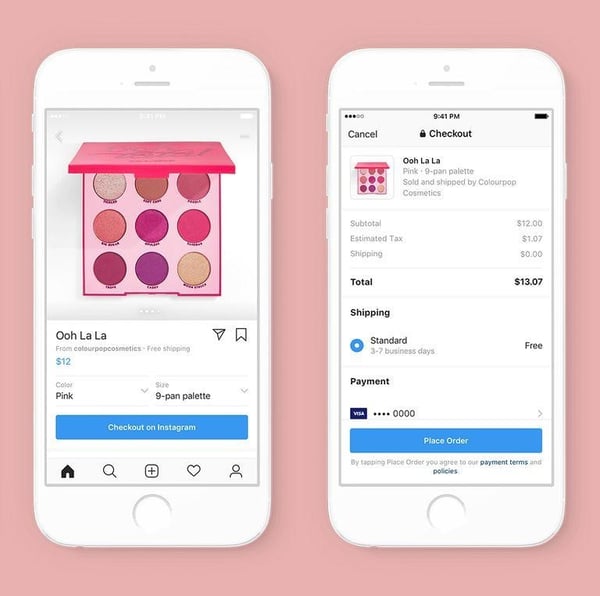 Image Source: cosmopolitan.com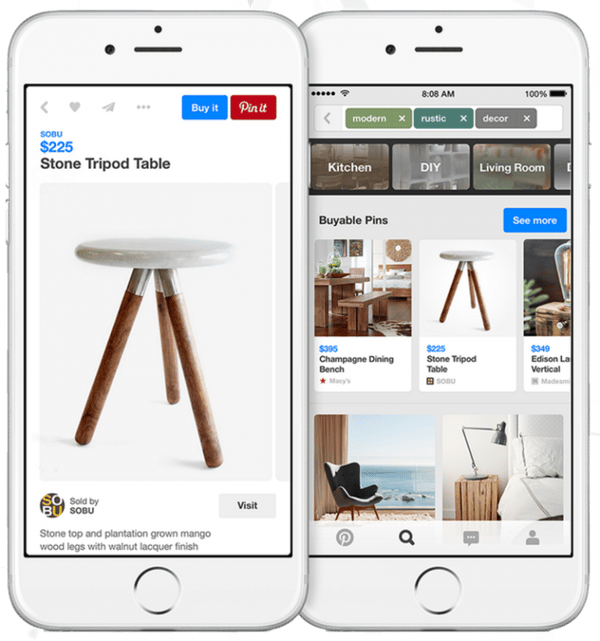 Image Source: advancedwebranking.com
Shoppable posts allow a potential e-shopper browsing on social media to directly purchase a product then and there without exiting the social media page. They are all about minimizing the number of steps the social media user has to go through before finally paying for the product. That's because the lesser the number of steps, the lesser are the chances of suffering a sales abandonment.
An additional benefit that shoppable posts offer is to trigger impulse purchases among social media users. A highly graphical and interactive post on Pinterest or Instagram can easily entice the viewer to purchase it right on the spot, especially when they have the means to do so with shoppable posts.
6. Track Crucial KPIs
This is arguably the most important part of this article.
Simply inserting the above-mentioned points in your e-commerce business is not enough.
Measuring crucial KPIs, or key performance indicators, gives you a clear-cut idea of whether your current strategies are bringing results or turning out to be futile.
But, keep in mind: not all KPIs are relevant.
Every industry has its own set of KPIs that need to be measured. On the other hand, there are several KPIs that you should do away with, as they won't provide you with any significant value.
Here are three KPIs that you should positively measure, regardless of industry:
1. The Conversion Rate
A conversion for a business is anything that can be considered a desired action from the consumer's part. This can include a sales completion, clicking on calls to action, newsletter subscriptions, etc.
The best way to understand your conversion rates is to conduct A/B testing on certain important elements of your e-commerce business.
2. The Return Rate
It's always less expensive to retain consumers as compared to generating new ones. Other than this, a returning consumer spends significantly more than a new one. Therefore, you should always analyse your new versus returning visitors, and make sure the latter one is dominant.
3. Average Order Value (AOV)
Your business's average order value is measured by dividing your total sales by the number of orders received. The AOV can help you in getting a strong idea as to whether your current strategies are up to the mark or not.
Additional Important KPIs:
According to PrestaShop, here are the most crucial KPIs that e-commerce firms should measure.
Site Traffic
Product Page Visits
Average Page Views and time on site
Exit Pages
Referral Sources
Cart Abandonment Rate
Final Words
The age-old business mantra of "be unique to be successful" still remains the same.
However, the manner in which a business delivers its unique sales proposition, or USP, has experienced a drastic change over the past decade or two.
Nowadays, it's all about customer experience. In other words, it's about how feasible, well-rounded, and memorable your e-commerce site is when it comes to the customer shopping through your products and finally purchasing one.
In a nutshell, running a successful e-commerce business in 2020 is more about the experience and less about the actual product.