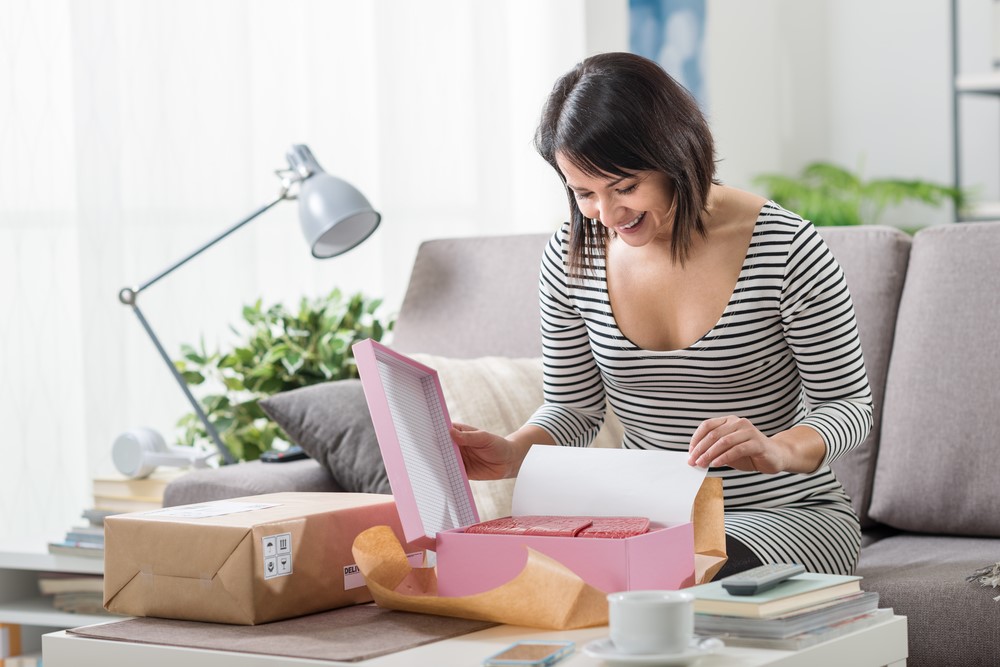 If you're thinking about starting a subscription box service, you've clearly got some good entrepreneurial intuition. These businesses play to a few important facts about American consumerism: in a world of endless choices and minimal free time, convenience reigns supreme and sampling is huge. Plus, everybody loves a surprise in the mailbox, and a solid unboxing experience is almost addicting. But there are some unique challenges with this business model, which every budding entrepreneur must be aware of.
1. The Market Is Oversaturated
The once-novel business model has suddenly become overpopulated, with the number of subscription boxes nearly doubling from 2017 to 2018. Now, over 3,500 boxes saturate the market, meaning just about every variety of box has its own crew of competitors. Does that mean you should abandon your endeavor altogether? No! It just means you have to anticipate the challenges associated with having a lot of players in the game so you can move ahead of the rest. Here are some ways to edge out the competition:
Cater to a Hyper-Specific Audience
Some of the most successful subscription box services are the ones that are the most unconventional and unique. Serving under-represented groups, like paranormal enthusiasts, true crime junkies, or brides-to-be, can help you get hyper-targeted with your marketing. Niche boxes tend to cater to a smaller group of impassioned consumers and, as a result, face less competition. Some good examples include a Japanese snack subscription box catering to American Japanophiles and a monthly subscription box for bone collectors (yes, it's exactly what you think it is).
Look at Your Biggest Competitor, and Price Your Box Lower
Assuming that your subscription box is on-par with your biggest competitor in terms of quality, products, and the overall unboxing experience, the best thing you can do to get your box in the game is to price it a few bucks lower. Unless you're doing something that's 100 percent novel, with no similar service out there, you can expect consumers to do a fair amount of price-comparing.
2. It's Hard to Get People to Sign Up
Even once you do come up with a compelling box option that stands out from the other ones on the market, you still have the challenge of marketing it. The fact of the matter is that subscription boxes are luxuries that consumers can easily talk themselves out of, so you have to make a strong, ongoing case for why they should pick yours. Here are some clever ways to market your subscription box so people pay attention and hit the subscribe button:
Influencers: Contact social media influencers in your niche and pay them to promote and review your box on YouTube, Instagram, and Facebook.
Podcasts: Podcasts are great marketing channels for new businesses because they capture and hold a listener's attention, with some being five times as effective as web ads. Experts say you can reach "well-educated, tech-savvy consumers" via podcast.
Optimization: Make sure to funnel a good chunk of your budget into content marketing and search engine optimization (SEO) so that consumers can easily find your box.
Target Marketing: Another great reason to go for a hyper-niche box model is that you can then hyper-target your ideal consumers. With Google AdWords and targeted ad placements on Facebook and Instagram, reaching the right shoppers is easy these days.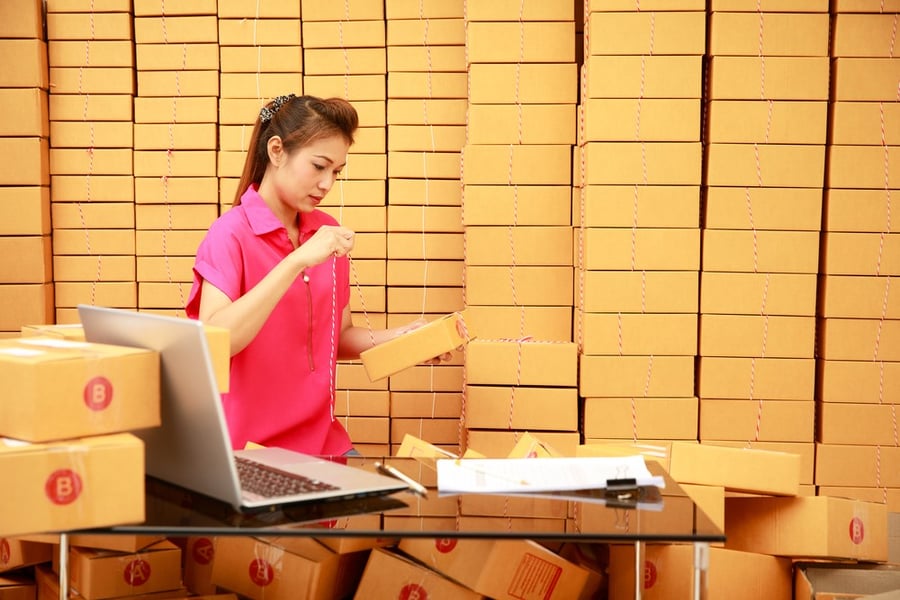 3. Fulfillment Can Be Really Complex
Many entrepreneurs are drawn to the idea selling subscription boxes online because it brings a stable monthly revenue and higher margins without requiring a massive initial investment. But, what even the savviest self-starters often fail to realize is that popular subscription boxes require a ton of inventory management, fulfillment strategies, and shipping logistics, which only gets more and more difficult as you scale your business.
Consider Outsourcing
Obviously, whatever work you and a small team can handle on your own should be done in-house first to save costs. However, if you find that your small group can't keep up as your subscriber count goes up, up, and up, think about outsourcing some of the work to a dedicated fulfillment company. You may also start thinking about hiring a manager to take on some of your day-to-day tasks, including growing your team, so you can focus your energy on running the company rather than boxing.
Go for an All-in-One Servicer
Find a third-party logistics (3PL) company to partner with that will help you address fulfillment and shipping issues along the entire supply chain. Some subscription box 3PLs will do everything for you, from creating custom-branded packages—an absolute essential for a good unboxing experience, of course—to getting the shipment to the subscriber on time every month. You also want to make sure you partner with a company that automatically provides your subscribers with tracking info.
4. Costs Tend to Be Really High
The best subscription box services are the ones that are able to offer a premium product at a good price point without skipping out on customer service or quick shipping. These factors are not just nice-to-haves for the modern consumer; they're requirements that can make or break a business. But, how do you achieve all of these things while on a new business-owner's budget? There are a few small things you can do to grow a big business on a small budget.
Pay your workers a fair wage. It sounds counterintuitive budget-wise, but paying a fair wage keeps good workers in your corner and prevents costly turnover and other issues.
Price out all viable shipping options. The biggest and most painful cost for many new boxes is shipping. Make sure you've priced out every possible option before settling on one. Cost-effective options like USPS Commercial Plus can save you a ton.
Be smart about geography. Of course, the further each box must travel, the higher your shipping costs. Keep fulfillment centers in centralized locations or close to where a good chunk of your subscriber base resides.
Be Ready to Adapt
Ready to start your subscription box company? Whether it's a snack box of international foods, a goodie box for runners, or a date night crate for couples, you'll face the same challenges. Knowing how to anticipate them and iterate accordingly and rapidly will help ensure that your sub box business is successful and profitable month after month.