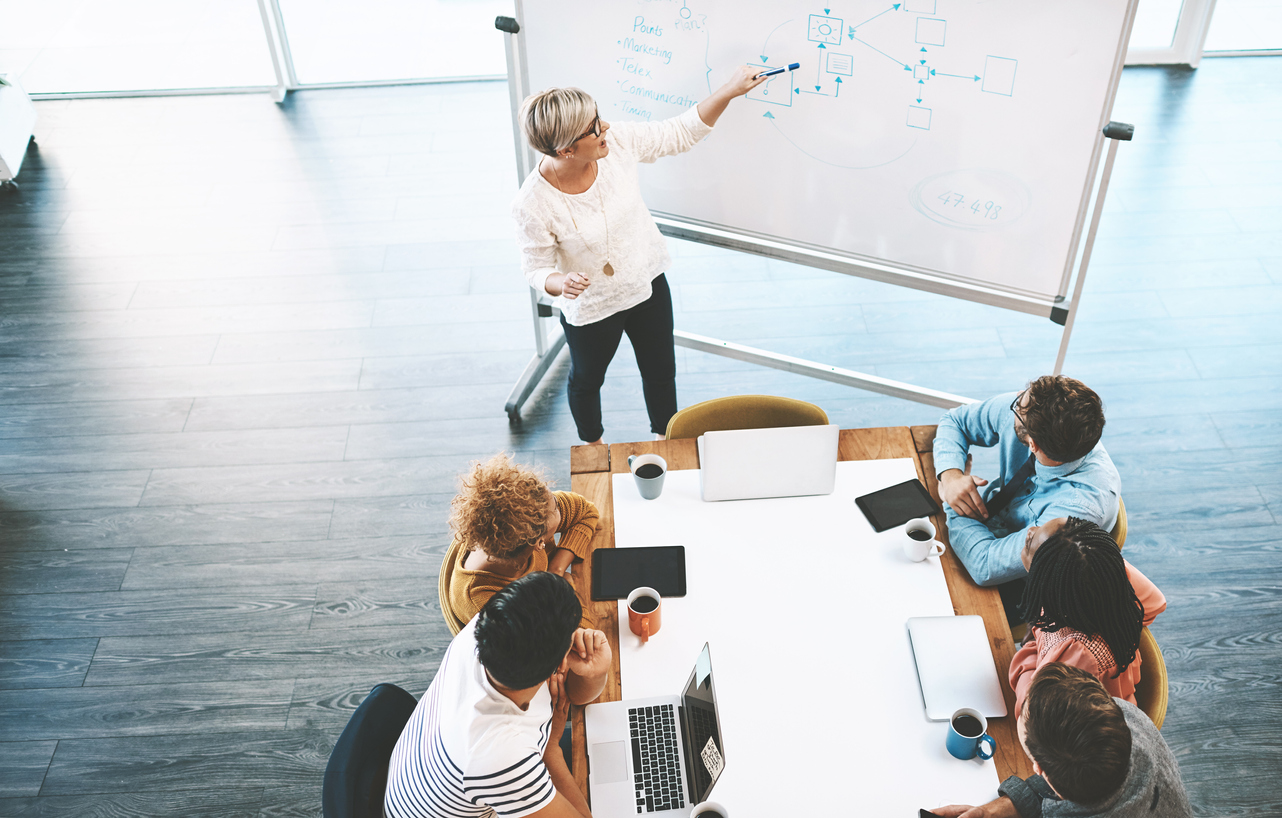 B2B marketing is a dynamic and ever-evolving phenomenon. Marketers in the B2B domain are always on the lookout for new and effective strategies because they understand that acquiring business clients happens both in the online and real world. Despite the stellar advances made by digital marketing in the last decade, B2B is one field where offline marketing is an equally important aspect of the overall marketing strategy. Traditional forms of offline and outdoor marketing constitute a sizable chunk of the marketing industry and continue to engage people beyond their screens as well.
Since the process, type, and quality of B2B leads is also markedly different from that of B2C ones, businesses must carefully craft their marketing campaigns for maximum impact. While online forms of marketing deliver quantitative, targeted, and cost-effective results, there is no denying that B2B marketing is more successful when it's deployed digitally alongside offline strategies.
Whether they want to increase sales, improve brand recognition, or change the perception of their brand, B2B businesses can use a wide variety of offline marketing techniques to their benefit. We take a closer look at why offline marketing is crucial for B2B brands, how you can enhance your offline marketing, and some other fundamental aspects to keep in mind.
Why is offline marketing vital for B2B enterprises?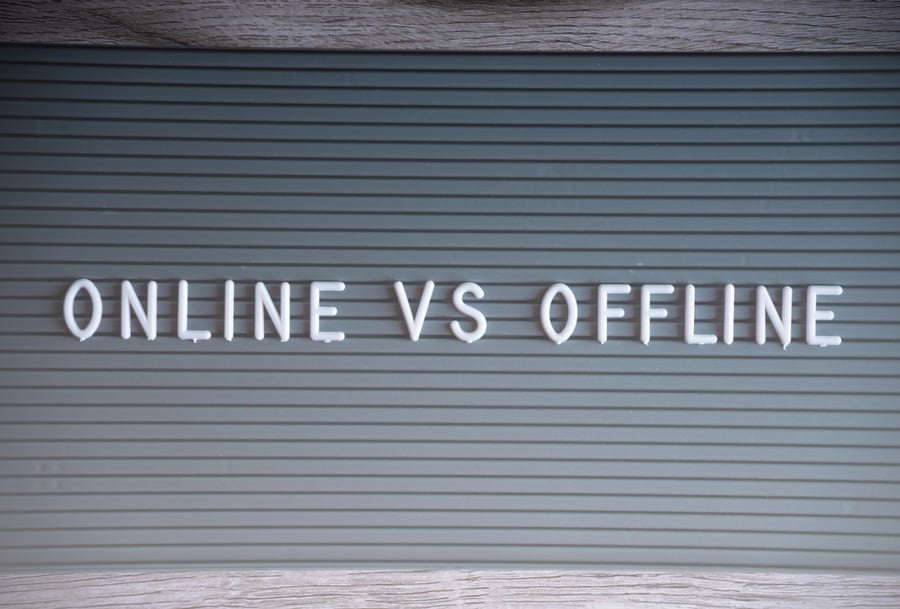 Before taking a closer look at what makes B2B offline marketing successful, it is vital to understand why offline strategies are critical for B2B marketing. The following factors establish why B2B organizations should not neglect offline marketing in favor of online tactics:
Size and frequency of investment
Unlike most B2C products and services, enterprise-level investments are usually large. And since most of these require recurring investment, in the form of regular billing cycles or support and maintenance charges, the decision is taken after extensive deliberation.
For medium and large organizations, this sum may aggregate to several million dollars or more over the course of their association or even one year. These dwarf in comparison to even the most significant B2C products — like a car or a house — which are also one-time purchases. Since the investment size is large, and the goal is to find a long-term service provider, offline marketing that enables focused communication with B2B clients is naturally more suitable.
Complexity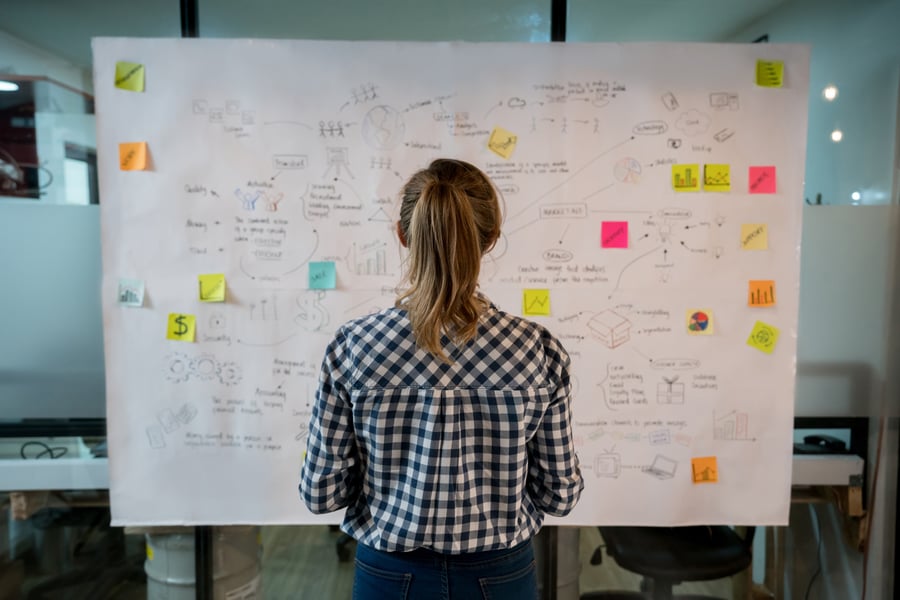 Most B2C products and services are over-simplified to help customers undertake the shortest learning curve possible. A majority of the products purchased — like apparel, food items, or gadgets — are packaged and designed to instantly provide answers to all possible questions. The little scope that is left is bridged by customer feedback on eCommerce and review aggregator platforms.
B2B sales of products and services, on the other hand, is highly technical and complex. A vast number of unanticipated queries may arise when presenting a pitch or a demo for a B2B solution. Offline marketing, which has personal and face-to-face communication as a key constituent, is much better at explaining things like details, product features, specifications, warranties, support, and maintenance.
Time
As stated above, most B2B transactions are taken after due deliberation and discussions. This means that the time taken to convert a lead into a customer is a multi-step process, which may take weeks or months. Compare this to purchasing a pair of shoes or booking a cab, decisions which are taken almost instantaneously, without much thought. Digital marketing is naturally more effective in nudging people to take such split-second purchasing decisions.
However, by virtue of personal communication and contact, the offline market is more adept at staying with potential customers throughout their decision-making process, no matter the time taken.
Decision-making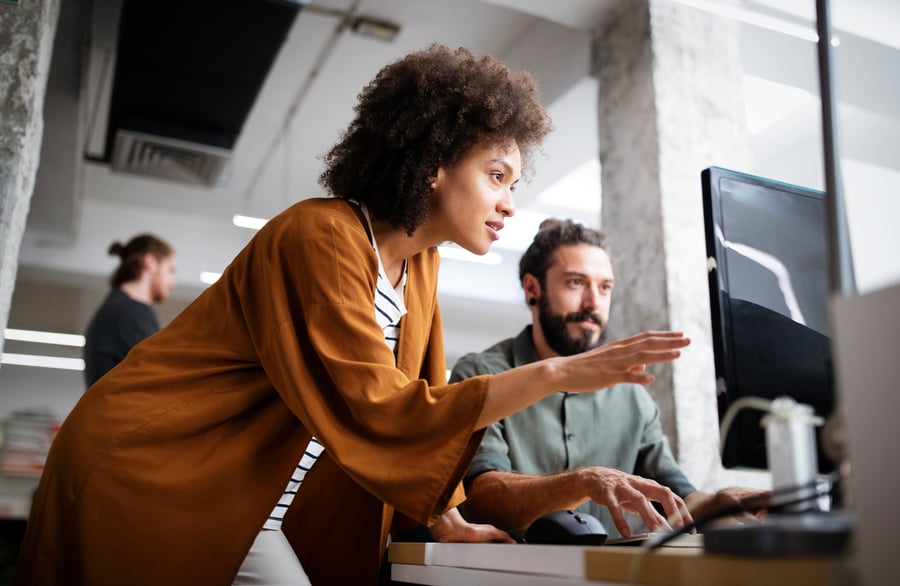 The decision-making process while availing a B2B product or service consists of several people and has been increasing in the recent years. In other words, your marketing efforts must be able to convince even the biggest skeptic in the group in order to make a successful sale. Most digital and online modes of marketing are fleeting that usually fail to register with the audience beyond a few seconds.
Offline marketing, on the other hand, brings together the business and client in a unique way that reduces ambiguity, builds trust, and enhances clarity of each stakeholder role. It allows room for comprehensive and nuanced discussions, something that online marketing struggles to do.
5 tips that B2B brands can use in their offline marketing
It is clear that offline marketing is essential for B2B businesses, and many enterprises depend on offline activities to gather leads. As is the case with all marketing campaigns, offline marketing requires some special consideration and planning during execution. Here are five ways to boost your offline marketing efforts in 2021:
Build a forward-looking and creative business brand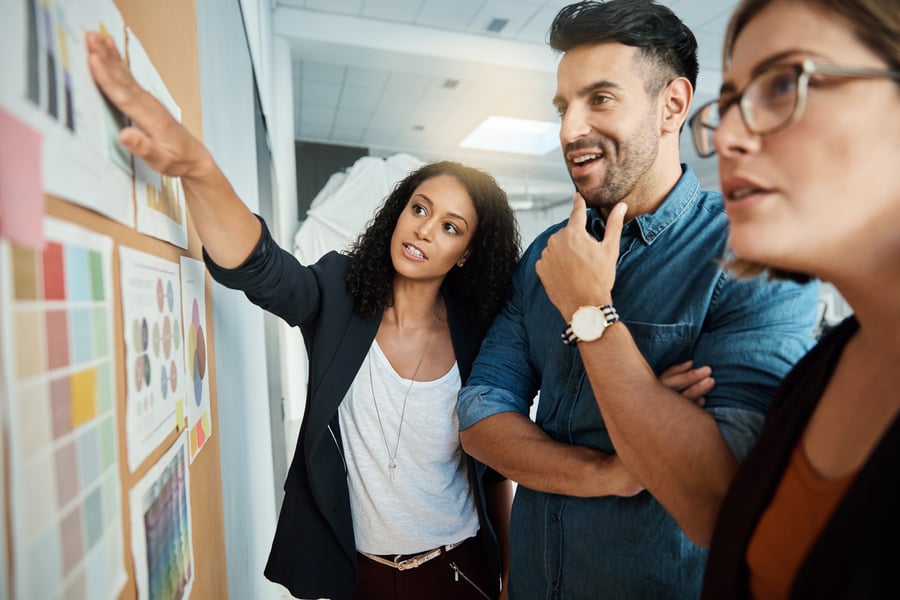 A consistent and attractive business brand is the most important asset in promoting and marketing your product. Studies suggest that brands that consistent brand presentation can boost revenues by up to 33%. And the physical aspect of branding becomes more important in offline marketing because, unlike online platforms, you can command your audience's full attention without distractions like pop-ups, ads, and search results for your competitors. There are several aspects to your brand that you need to be mindful of:
Visual
The human brain is wired to understand, process, and store visual information more easily. That's why your brand's visual identity is of utmost value in establishing a lasting impression on the audience. All the visual elements of your brand must be in alignment with your business goals and missions, and furthermore, be immediately striking. In other words, your logo, typeface, brand palette, illustrations, and graphics should creatively reflect your core purpose and values.
Tonal
Once you have decided what your brand looks like, you also need to establish what it sounds and feels like. Finding the right tone and voice for your brand is crucial to connect with the right audience. Hence, your tagline, press releases, adverts, blogs, and all other business communication must follow the same tone, format, and editorial guidelines.
Merchandise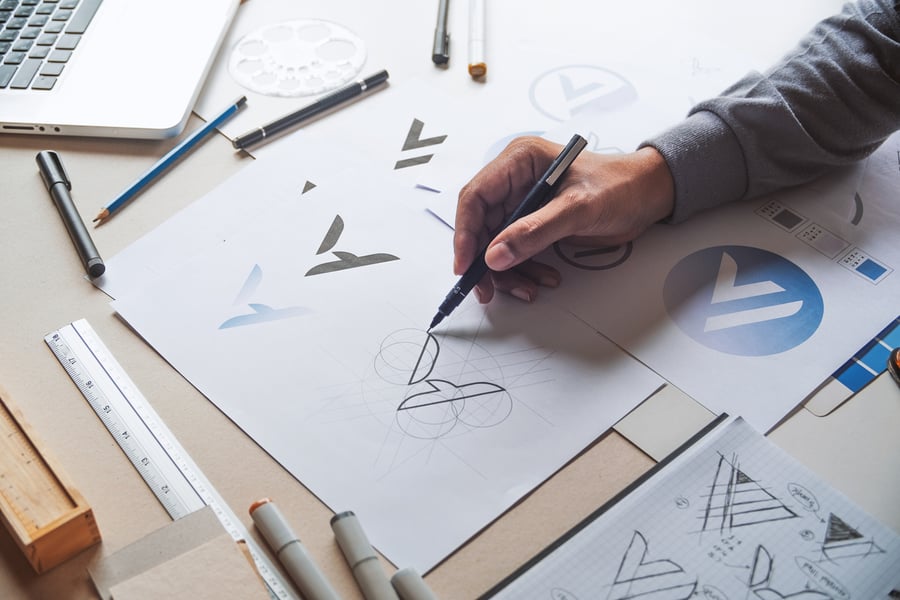 Branded products and merchandise continue to be one of the easiest ways to get people to notice your brand. Traditionally notebooks, bags, folders, caps, t-shirts, pens, and bottles with company names and logos have been distributed in offline campaigns. More recently, mobile covers, flash drives, and other tech accessories have also been popular.
Everywhere your employees go — events, demos, and offline campaigns — they can sport and distribute such branded merchandise with your website or a customized QR code with logo that provides more information.
USP
The brand identity and communication must continually reiterate your most unique features or offering. This is because failure to adequately distinguish yourself from competitors may hurt your credibility and market reputation. Thus, you must ensure that all your marketing and promotional material enlists your USP and that there is consistency in all your communication.
If your company has undergone significant changes recently to adapt to a post-pandemic world, it might be a good opportunity to infuse some new energy in your branding by recalibrating it. But, this much is certain that if you wish to achieve success in your B2B market campaigns, you must build a futuristic brand that clearly communicates what it stands for. The brand personality must be consistent and likable while being clear and professional at the same time.
Increase visibility by fostering credibility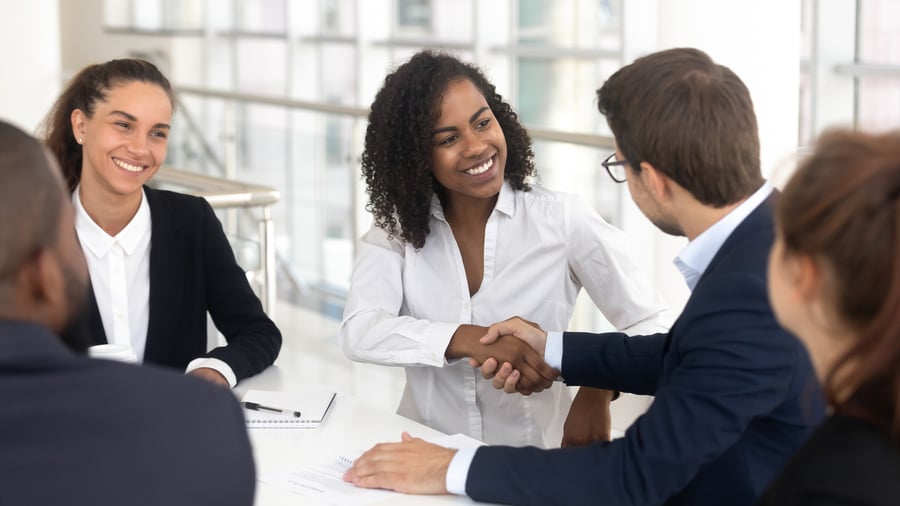 One sustainable and foolproof way to bolster your offline marketing campaigns is to establish credibility and expertise regarding your business brand. A formidable reputation in the market improves brand recall and recognition value and enhances public trust in the enterprise. Trusted brands and businesses naturally experience higher levels of loyalty, engagement, and advocacy.
Here are some ways in which you can build brand credibility and expertise to boost your offline marketing techniques:
Provide expert analysis and insight to the local press (television, print, and online)
Send press releases on the launch of new products, business milestones, and achievements
Publish adverts in news publications about industry-relevant news and updates
Send speakers, presenters, and delegates to industry conferences and summits
Distribute periodicals and newsletters regarding industry and company updates
Build platforms (like events or discussions) that allow diverse stakeholders to convene
Update your clients about company successes and progress
Generate resources like books, e-books, workshops, courses, and studies and distribute them free of cost
Highlight use-cases and client successes in all marketing and promotional collaterals
Inculcate an authoritative and consistent brand voice and tone for all marketing purposes
The goal is to let your audience know that you are an expert in the industry as this will make your brand more favorable and attract more interest, queries, and leads.
Identify and target the right decision-makers
One of the biggest challenges faced by offline campaign managers is the precise measure of impact and engagement. However, due to B2B marketing's nature, it would probably be more beneficial if the focus was on reaching out to the right people instead of targeting more eyeballs. Here is how you can identify and target key decision-makers in your industry:
Visit new-age venues of work like shared workplaces and co-working locations
Target professionals based on location, interests, and using the local media
Join local industry-relevant chambers, groups, and chapters
Purchase digital signage space at nearby cafes and coffee shops
'Warm' calling, or getting in touch with people who already know or have heard about you through some marketing campaign but don't know the details
Send snail mail and direct mail to targeted business leaders
Find ways to interact with business leaders who travel in-flight and in airports
Since it may be more challenging to find people in actual workplaces for a while, the above-listed suggestions can be adapted for digital mediums temporarily as well.
Amplify the right voices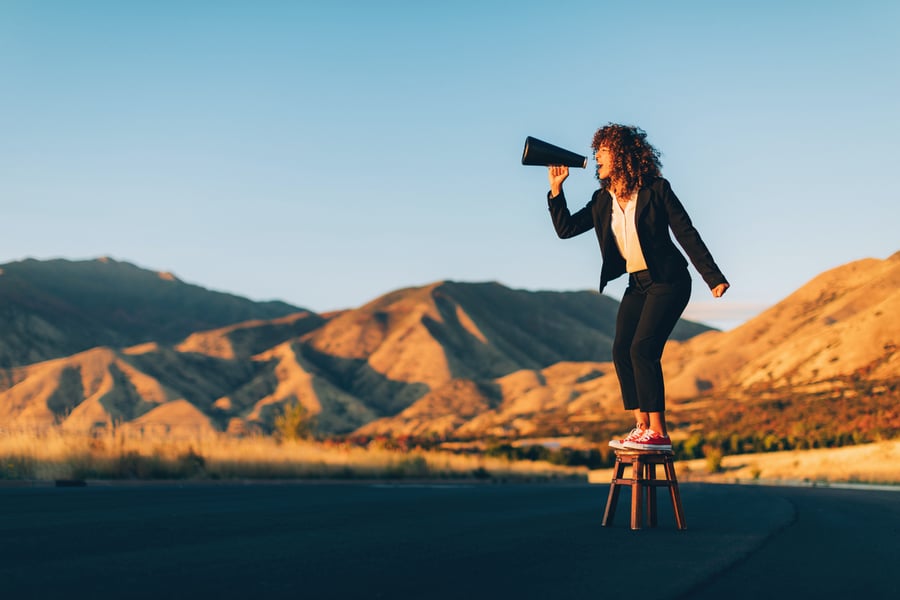 In a bid to promote a product or service, many offline campaigns fail to leverage the potential of authentic voices that lend them credibility and help build trust. No matter the approach or activity you choose, be sure to make space for the people who are directly involved with the product in question.
Be it the people who created it, the ones who currently use it, or those who have benefited from it in the past — showcasing the right intent and utility through the right people is the most effective way to let your business speak for itself. B2B organizations that make employees central to their marketing campaigns register higher visibility and brand recognition as well.
There are many ways to include employee voices in your marketing efforts. For instance, if you are organizing an event and are in the digital or SaaS industry, you could set up a session with the developers, designers, and experts who built the tool. Similarly, you could approach clients to demonstrate how they benefit from your product at events and other networking opportunities.
You can also gather representatives of existing clients and hold a detailed in-person session on troubleshooting or maintenance. This direct and personal interaction will be much more useful than a detailed manual, that's for sure. Furthermore, you could help your employees build their personal brand as experts in the domain and leverage their networks to gather more leads as well.
Remember that marketing, be it online or offline, is always more impactful when grounded in reality and authentic. Showcasing the human side of your business with real folks can work wonders for all your campaigns. Use real images from your workplace and that of your clients in your promotional materials as well.
Amplifying voices from clients, employees, social media feedback, and other stakeholders helps put the spotlight on the positive experiences that people associated with your company have. Don't be afraid to mix online and offline tactics here, but more on that later.
Be flexible and innovative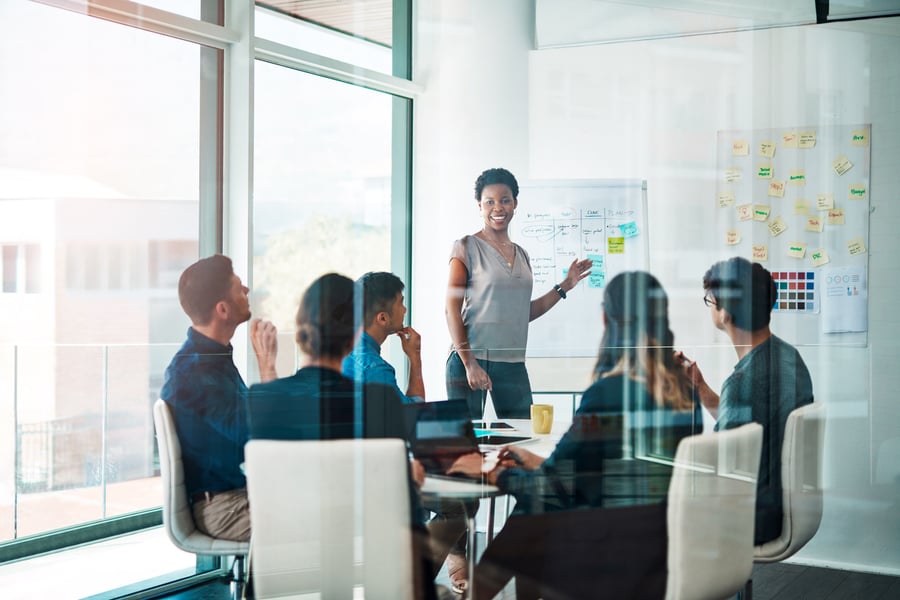 If the year 2020 has taught us one thing, it is that even the most meticulously laid-out plans can go awry. Thankfully, offline marketing gives you the leeway to be creative and flexible with your approach. Outdoor advertising — using billboards, digital signage, posters, and other sensory-based mediums — that understands the changed realities of the world we live in can be very useful if used innovatively.
Offline guerrilla marketing techniques that include experiential activities to leave a lasting impression have already been in use for decades. The only difference in the current situation is that instead of a campaign eliciting a memorable and robust reaction, you can send a positive and uplifting message about unity and perseverance.
Try to be earnest in your messaging and have only subtle connections to your business, like in the form of a branded mask or a health and safety guide with information about your company. If you have the budget for it, you can put out ads about supporting the local community and getting through together in the local media as well.
There really is no limiting your imagination if you want to go about executing an offline marketing campaign. For starters, you can generate bulk QR codes using a QR code generator and set them up at locations where you know your target audience visits. Incentivize them to scan and pique their interest, and offer them a genuinely useful insight upon scanning. You can ask them for their contact information and establish communication, and considering that they're already interested, you will receive only reliable, and high quality leads.
Other things to keep in mind for B2B offline marketing
Offline marketing tactics have been used successfully in diverse industries, but they don't operate in a void. Along with the above-stated tips, don't forget traditional offline approaches that might seem run-of-the-mill but continue to be highly effective:
Networking and events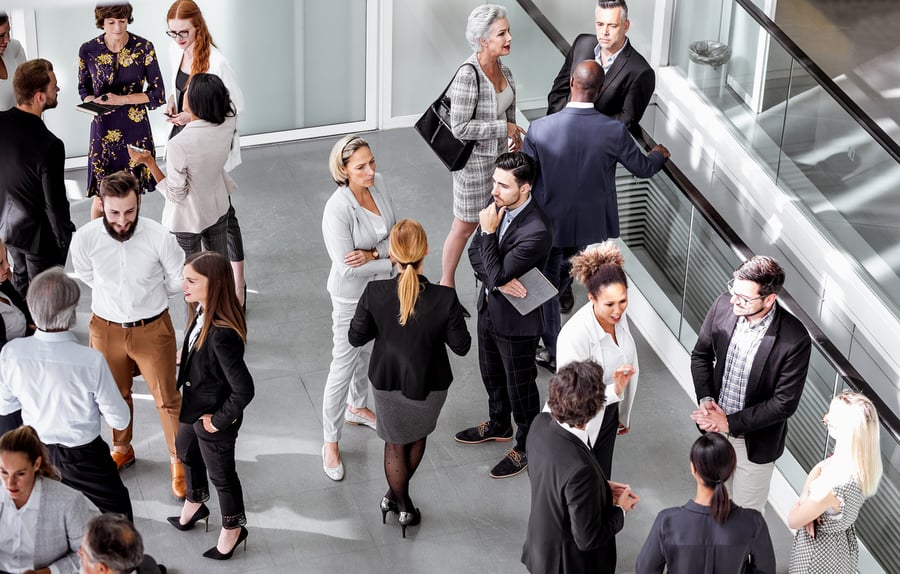 Any opportunity to participate in or organize a networking event should not be missed. Take part in relevant exhibitions and trade shows that bring together key decision-makers from the industry. Sign up for leading industry conferences and summits, even if you don't have the budget to exhibit. Remember, the scale of the event doesn't matter if you're able to get relevant leads from it.
Sponsorships
Are there any events, programs, or social-impact campaigns that you can sponsor at a local or city level? While associating with a business-relevant event or cause is ideal, audience engagement can be enabled by sponsoring hyper-local community events, raffles, teams, talent shows, workshops, hackathons, roundtables, concerts, holiday giveaways, or even association and union luncheons.
In addition to asking the organizers to dedicate a time slot for a presentation, discussion, or demonstration, you can distribute promotional materials and products too.
Referral programs
Research suggests that 84% of B2B decision-makers begin the process of buying with a referral. In other words, word-of-mouth referrals and personal recommendations continue to be one of the biggest decision influencers in B2B sales and purchases. B2B start-ups and medium-sized organizations should definitely leverage this by setting up a referral program that encourages existing clients to introduce new ones. Don't limit yourself to discounts, and think about other benefits you can offer, like event invitations, a preview of new products or features, add-on services, and exclusive access.
Tangible collateral
As much as offline marketing is about personal communication and building trust, what the audience takes away is what they can hold onto. So remember to have visually striking business cards, pamphlets, brochures, and other tangible marketing collateral in place before you set off a campaign. Exchange them liberally with everyone you interact with, and maintain a database of all your networks and acquaintances.
Marketing basics
Like any other marketing campaign, be sure to set clear goals, identify your target audience, measure the impact at each stage, and collect feedback. Your approach, tone, activities, and eventually, the success of the campaign will be determined by what you're trying to achieve, who fits the description of your buyer persona, and whether you are able to gauge the return on investment.
Integrate online and offline strategies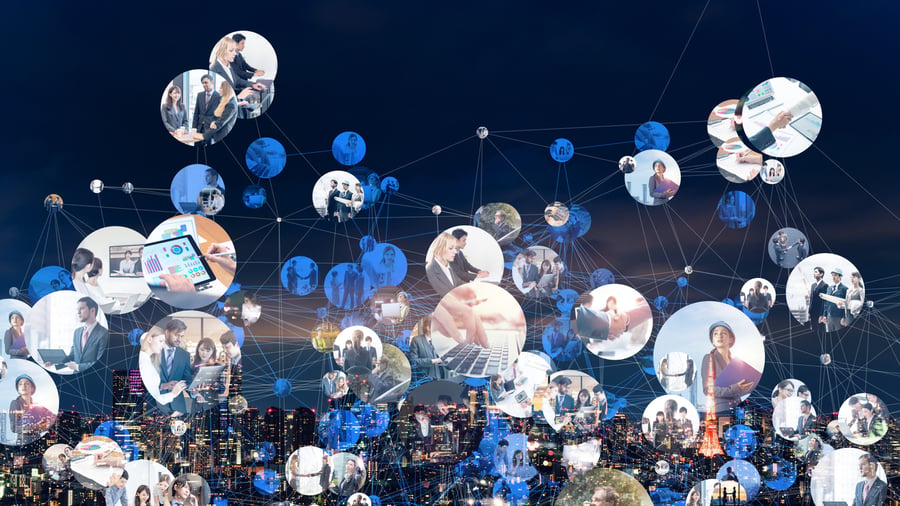 Finally, don't be afraid to mix offline and online tactics or even execute them in tandem with each other. For instance, direct mailing of brochures, catalogs, newsletters alongside follow-up emails can improve your response rate. Similarly, short bytes from critical decision-makers and users at client businesses that have deployed your products or user-generated content from social media can be used in physical promotional material to boost authenticity. For best results in social media marketing you can use tools like MeetEdgar, Buffer, etc.
Key Points
To wrap things up, B2B brands must invariably use offline marketing techniques alongside online campaigns for maximum visibility and results. While some time-tested approaches might need reconsideration due to ongoing health and safety risks, there are ample ways to adapt them for today's times.
At its very core, offline B2B marketing is about establishing a connection with the audience and recreating a product or service experience. If planned and implemented well, offline marketing tactics can help businesses boost their credibility, reputation and generate quality leads as well.