Amazon, Google and now Facebook are all vying to be the digital assistant you go to for all your personal household needs. From shopping reminders to connecting with family over video calls, these tech giants want to be part of it all.
According to TechCrunch, over 47.3 million U.S. adults have access to smart speakers, and the market value for digital assistants worldwide will rise to $8.56 billion by 2019.
And every tech giant wants to come out on top. In this article we'll review the implications and opportunities these represents for businesses/
The competition is no joke. Google and Amazon were already going at it with Google Home and Amazon Echo, and now they're back at it again with Google Home Smart Displays and Amazon Echo Show. Jeff Bezos went all in and wanted everyone to know about Amazon's digital assistant — how can we forget Cardi B at the Superbowl? The Amazon Echo promotion strategy carried out by the Amazon team was phenomenal. But now that these new digital assistants have been given a facelift from their original counterparts (literally with screens), will they be able to outshine Google's new Smart Displays?
The added screens on both digital assistants allow for more functionality and empower users to do and accomplish more with their digital assistants. Whereas Google Home's Smart Displays has been given a humble 7 inch screen, the Amazon Echo Show has a generous 10 inch display. Smart speakers previously helped users do things like surf the web, look up the weather and listen to music. Now, there's a whole new list of capabilities users can unlock with this next wave of digital assistant.
Implications for Brands
The rise of smart speakers inevitably meant the rise of voice search, which meant a shift in marketing tactics for businesses. With digital assistants gaining popularity, voice is now becoming increasingly more important. In fact, by the end of 2018, there will have been 1 billion searches conducted through voice search, and by 2020, ComScore predicts that voice search will account for 50% of all searches.
Needless to say, if brands weren't paying attention before, these stats will force them to pay attention now. The question that remains is how do you gain traction online to appear as a result for a digital assistant like Google Smart Displays?
The following tips will guide you better understand content marketing strategies for Google Smart Displays so in the end, you too can have Google do it for you.
Optimize for Position 0
Google's featured snippets are every digital marketers dream to achieve for their brand. Why? Because it means you are the most relevant of the relevant and you are the answer to your audience's queries. When optimizing your content for Google Assistant Smart Displays, you want to aim to produce content that will rank as a featured snippet. This means keeping things short, sweet and to the point. It also means writing your content in a way that answers specific questions.
For example, if you know your target audience will be using a general query like, "hey Google, what's the best way to cook salmon?" you want to write your content in a way that paraphrases the question. Within your article, there should be a statement that reads something along the lines of, "the best way to cook salmon is to bake it in the oven at 350°." This way, search engines will know that your content is a viable answer to a user query.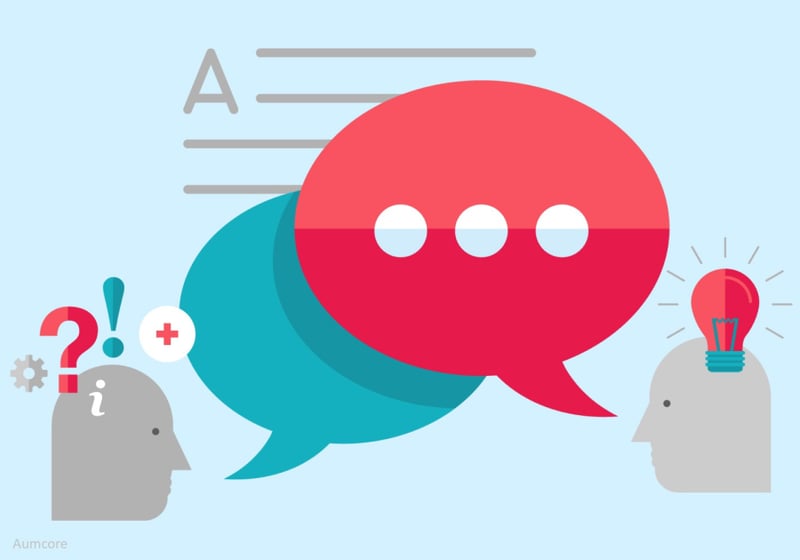 Keep Things Colloquial
Keep in mind that, while Google Home has a screen, it is still a digital assistant that largely runs on voice search. This means that, when users are inputting queries, they will do so by speaking. To optimize your content for voice search, you want to keep your language conversational. Do so by including long-tail keywords in your SEO strategy.
In a study for Moz performed by Purna Virji, she shows that text searches are more concentrated to 2 to 3 words, whereas for voice search, queries largely end up around 5 to 9 words. Keywords still play a large factor with SEO (even with voice search), so it's important that you do your keyword research to determine which terms your audience is using.
Use Schema Markup on Your Website
This may sound intimidating, but creating schema markup just means organizing your website's data so it's easier for search engine crawlers to read. Schema markup inform search engines like Google of what kind of content is available on your website with; it helps them deliver more relevant and informative answers to users.
For example, if someone were to search for "Toph," Google could just pull up wherever on the internet that name appeared. However, if Nickelodeon were to properly put a schema markup for "Toph" as an earthbender from their Avatar: The Last Airbender series, Google would be able to pull more relevant information relating to that specific name.
It doesn't take any additional coding skills to create a solid schema markup for your website because they are written in HTML. The only thing you need to know is some additional vocabulary to inform crawlers of the exact content your website is displaying. For example, created by a collaborative team from Google, Microsoft, Yahoo and Yandex, Schema.org is a tool created for users to find tags that will allow them to gain maximum benefit from their content. Creating schema markup isn't only a good practice to have for web results, but for search results for Google Assistant on Smart Displays as well because it allows your content to be more easily understood and accessible by site crawlers. In other words, when your data is organized, it's easier for digital assistants to bring your content in front of your audience.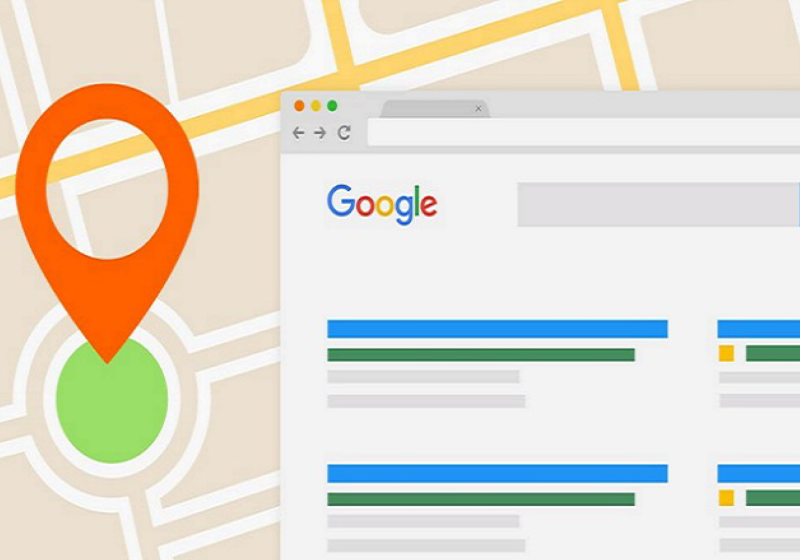 Optimize for Local Search
76% of smart home speaker users conduct local searches at least once a week. Largely, when it comes to voice search, some of the most popular queries begin with "where's the nearest," "what's the closest," and of course, "xyz nearby." When it comes to owning a device with Smart Displays, users want to know what's accessible to them within their neighborhood, and optimizing for local search will help your brand appear as a more viable search result when users are looking for things nearby.
To optimize your content for local search on Google, you first want to ensure your business is registered on Google My Business. Doing so will allow your brand to be more easily displayed as a search result and will register your business on Google Maps. By implementing Google Maps marketing techniques, you can optimize the way the geographic location of your brand displays, which is especially important for local search because Google will have access to that information through Google My Business. So when users are in an unfamiliar neighborhood looking for authentic Italian cuisine, they know exactly which restaurant to visit.
Use Meta Titles and Descriptions
Another effective way to optimize your content for local search is through meta description tags and page titles. This is a focal point in your content marketing strategies for Google Smart Displays because, if you choose to opt out of creating a schema markup, these descriptions and titles will act as the context site crawlers need to better understand your content. Use descriptive copy to entice readers and crawlers alike. You want each description to be just as compelling as it is informative. The general rule of thumb is for marketers to stick to 70 characters for titles, and 156 characters for descriptions. This means you have very limited space to make your point, so be wise with the space you have!
Tips Recap
Navigating the ever-changing world of digital marketing can be stressful. That's why we've put together the tips we covered today, to help you navigate some of the best content marketing strategies for Google Smart Displays. Helping you reach your audience on a new medium, these tactics will help you optimize your content to appear on the screens of every digital assistant (you might even be able to get into the Amazon Echo marketing mix). Without further ado, here are top tips once more time:
Paraphrase user queries within your content while keeping it short, sweet and to the point. You want to aim to be a Google featured snippet to appear as the most relevant answer for user queries.
Use long-tail keywords to keep your content conversational, as digital assistants largely function through voice search.
Create schema markup for your website to organize your content and make it more easily accessible for site crawlers to deliver it to users.
Optimize your content for local search to appeal to local queries conducted by your target audience, and make sure to use Meta titles and descriptions while doing so.
With all the news, posts and articles about them, it's hard to believe that Smart Displays' release date so recently. Have you yourself purchased a Google Home or alternate device that uses Smart Displays? If so, leave a comment below and let us know your thoughts on the tech!
Enjoy!