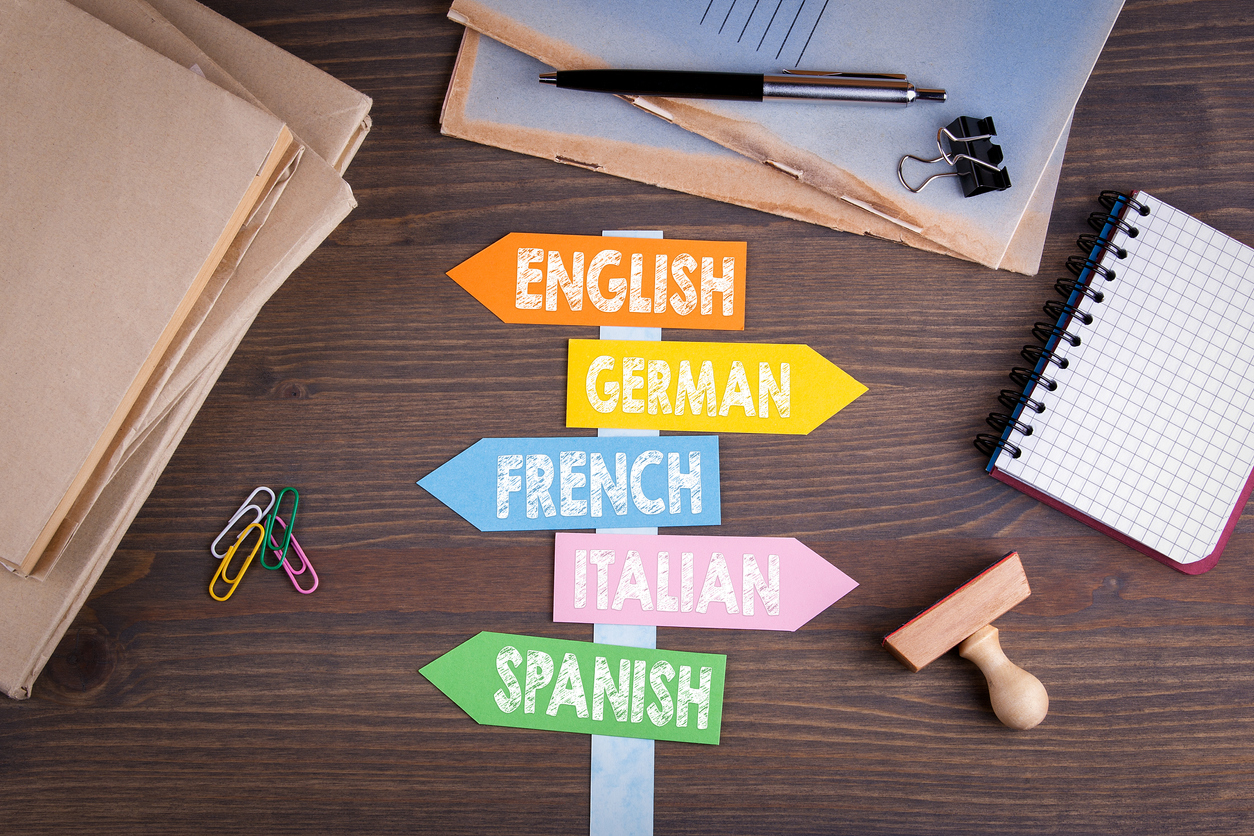 Has your business hit a ceiling? Have sales peaked and you're wondering where to go from here? Are you looking for an easy way to grow your eCommerce store?
There's a big world out there just waiting for you – and the secret is expanding into new markets globally. Localization – not to be confused with translation – is the key to almost unlimited growth for your business.
Surprisingly, this may be true even if you don't think of your brand as "international." For example, analytics expert and online marketing guru Neil Patel surprised himself by increasing site traffic by 47% when he translated his blog. This one move led to lots more click-throughs and a 60% increase in new users!
For Patel, though, what really drove home the success of his localization efforts was when users started commenting in their own languages on his blogs. That proved they felt right at home while on his site. Ultimately, that's what localization is all about: making the user feel right at home.
Do your customers feel at home on your site, no matter what language they prefer to speak?
This article will help you understand what's needed to localize your eCommerce store. How can you guarantee your customers will feel right at home? How can you translate your eCommerce website into multiple languages?
And perhaps the most important question: how can you make it easier for yourself while ensuring a great customer experience? Let me help you do just that.
Translation vs. Localization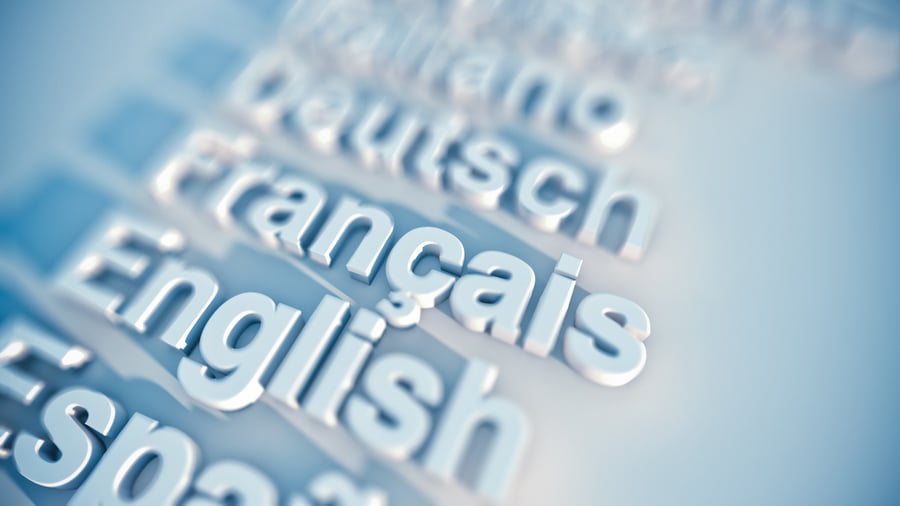 Why are so many stores rushing to localize? The short answer is the incredible KPIs. Localization can mean a lower bounce rate, thanks to the 60% of consumers who "rarely or never" buy from English-only sites; it can mean increased sales, like the 71% of sites which said they increased sales as a result of localization, and it can build customer loyalty among the 80% of consumers are more likely to do business with a company that personalizes the experience.
Localizing definitely opens up a world of possibilities, but you have to do it carefully. Most people believe that localization begins and ends with translating your site's content. But that's not entirely true, as you'll see.
Translation is just one piece of the puzzle. Before you make a decision about localization, it helps to dig a little deeper to understand its true dimensions. This article will introduce you to the main elements of localization. It will help you understand what you need to do to grow your audience and customer base all over the world.
Many companies don't think the localization decision through, past the idea of content translation. That's a mistake. The technical implications of your choices, for example, can be a whole separate challenge, depending on a huge range of factors, like site host, localization provider, range of content you need to localize, the types of translation used, and a lot more.
I'm not here to scare you, but rather to help you understand the depth of the pool – based on my own experience as well as that of thousands of clients – before you wade in. So, let's see what's involved, in very clear language, so you can get started expanding like never before.
There Are No Shortcuts
Studies show that it only takes one bad experience to lose a customer. According to the Pitney Bowes Global eCommerce Study, after a single poor user experience, 36% of consumers either buy less often from a site or never buy there again.
When it comes to localizing your site, there are no shortcuts, but there's no need to be scared. From experience, I know that the best way to get localization right is to understand all the dimensions involved before you jump in, and then do it properly right from the start. As long as you follow a structured approach (which I'll lay out for you step by step in this blog) and have the right tools, localization can be a breeze.
In fact, using an all-in-one localization tool like Bablic is one way that organizations like yours make sure that all the complex aspects of their eCommerce localization project are taken care of automatically.
What aspects do you need to consider before starting your localization project? To keep things simple, I'll group these issues into two categories: user experience and technical. These categories go hand in hand; with a better grasp of the technical requirements, you'll be able to ensure a great user experience.
Before we dive in, though, remember that just as your eCommerce store grows and changes during the life of your business, your localization journey will scale as well. At each stage, you choose which requirements are essential, which are nice to have, and which can wait for future expansion.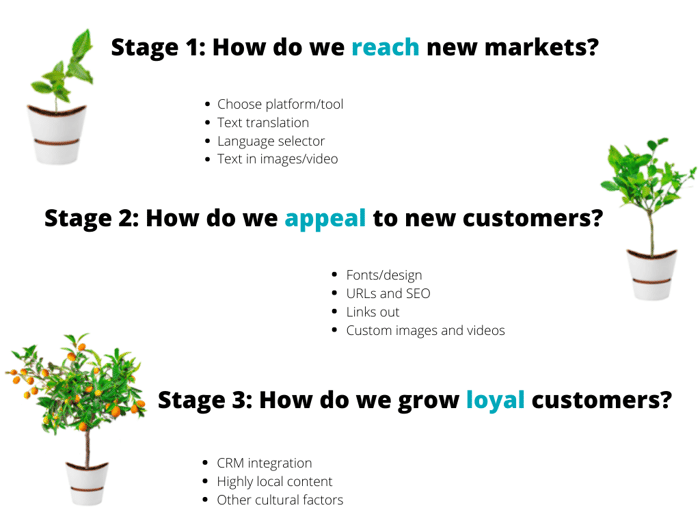 Figure 1. Three Stages of eCommerce Localization Growth
Choosing a tool like Bablic makes it a breeze to get started. And Bablic scales with your store, so whenever you're ready for the next stage – it is, too.
The User Experience
When it comes to user experience, no one's more authoritative than Neil Patel. So we need to take him seriously when he warns, "Don't rely on language translation tools to create your marketing materials. Their algorithms usually include errors and miss the context of the intended message."
With that in mind, before you start translating, here are a few factors that you need to think about:
Images & Videos
The images on your site should really speak to the audience you're marketing to, and with a tool to intelligently handle image localization, you can dive more deeply, offering image content that appeals to every audience.
Stage 1: At the very least, you need to replace those images that contain text, so that they show text in the local language. But remember – this doesn't have to mean a massive overhaul. You can get inexpensive or royalty-free images, use language-free images, or use tools like Canva that make it easy to create and add text to images with awesome results – no designer needed!
Stage 2: Think about other photos and how they'll play with customers in your new market. When you're promoting a resort to an audience in a religious country or area, you may wish to use photos emphasizing how family-friendly it is rather than women in bikinis frolicking in the waves. Or customize site photos to show culturally appropriate foods, clothing, and models.
Stage 3: If there's a major holiday coming up in your target region, you can customize images and maybe even site colors to help your customers celebrate: red, white, and blue in the U.S. for the 4th of July, or red and white in Canada on the 1st of July (plus, of course, French and English versions of your site). The Pitney Bowes study mentioned above also discusses localized offers and assortment curation, tied in with local culture, seasons, and celebrations.
Fonts & Design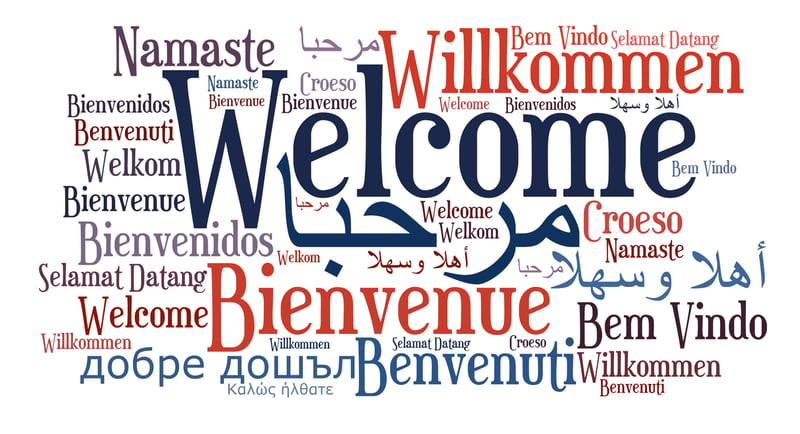 The user's experience should be great no matter what language they're looking at your site in. You've put a lot of work into the look and feel of your site. So, you don't want it all falling apart just because you're switching up the language.
Stage 1: Some languages are wordier than others, and the longer text may bump text and images around to the point that your site's look becomes chaotic and messy rather than sleek. Some languages also read from right to left. You'll want to ensure at a minimum that your site's layout is as clean as possible in the original version, and that text and images flow smoothly in the new languages.
Stage 2: You've probably put thought into choosing fonts and design for your site, so you don't want to serve up plain text or the equivalent of Times New Roman in another language's character set. Most fonts are Unicode, which means they support all alphabets, but another font may have more local appeal. Your localization tool should let you swap fonts in and out to ensure a perfect design.
Stage 3: Some cultures have a very different design esthetic – they prefer more white space, or certain color combinations. Keep that in mind when adjusting your site's design.
Translation
You definitely do need translation to localize your eCommerce store! But I've included it last for a reason – it shouldn't be the first factor you consider.
Down below, we'll go into some of the specifics when it comes to juggling translation quality and cost. If you're mainly interested in reading about your translation options, just jump ahead to explore some of the ways you can fit translation into any budget. But there are a few other things you may want to consider…
Stage 1: When you're first localizing your store, you need to start seeing ROI quickly. The tips we share below are meant for saving money on translation, so start there. You can choose a less-expensive option first, tweak it manually, or automatically with a glossary, and improve the translation for mission-critical areas of your site as you go.
Don't forget the language selector! This may seem like a little thing, but that tiny flag or other icon to choose a site language preference is all important. It should blend with your site's design, but also be easy to find and use. You can also automate this choice – picking the most likely language preference based on IP address or the visitor's default browser language. A good localization tool will remember the user's language choice from one visit to the next. This is crucial because it's tough to build loyalty if you're annoying the customer by making them switch languages repeatedly.
Stage 2: Make sure your site's translation is culturally sensitive and adapted to readers in various locales. This isn't always obvious. Readers in Spain and Mexico both speak Spanish, but there are many local variations and expressions you may want to take into consideration when translating your site. And don't forget that expressions in English definitely don't always travel well to new locales.
Stage 3: As you grow more comfortable with localization and build up a loyal client base in the new market, you'll also build up your site's glossary of specific terms. This makes machine translation smarter and speeds up the job of translating new pages and dynamic content.
Technical Necessities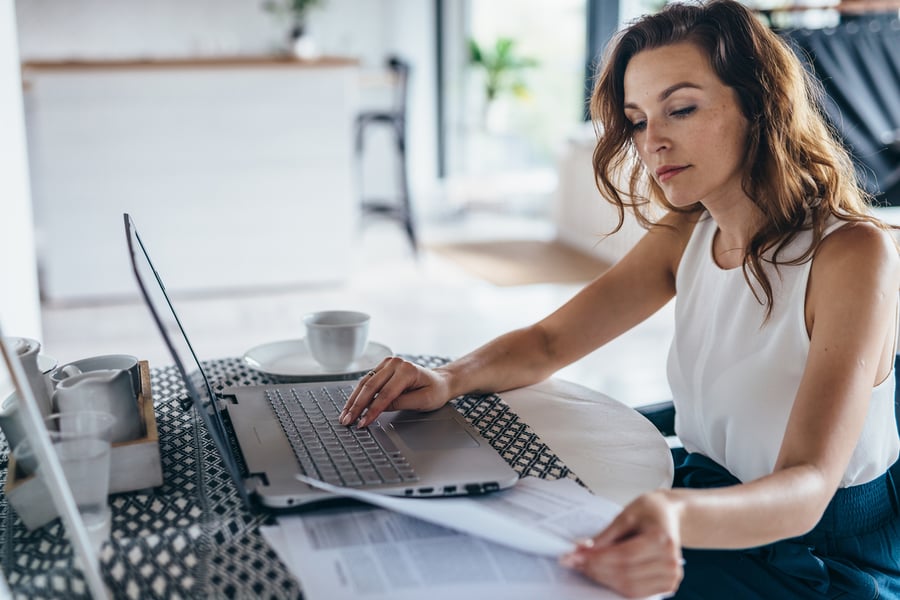 The user or customer doesn't know what's going on behind the scenes – and more importantly, they don't care. But when their shopping cart appears in the wrong language or they get emails in English instead of their language, you'll quickly discover that little problems can powerfully influence their buying decisions.
Fortunately, with the right localization tool, you won't need much technical expertise to get really great results.
Stage 1: Hosting Platform
You're obviously going to want a translation solution that integrates well with your chosen website hosting platform. Tools are often available as plug-ins with varying capabilities to manage your site content in multiple languages. You'll want a tool that takes advantage of the familiar platform interface, but which doesn't limit the number of languages you can expand into. Once you've expanded into one language-based market, it's often easier to expand even further.
Your localization tool should make it simple to achieve what you want visually, without a lot of poking around through menus and options.
Stage 2: Page URLs and SEO
These are the aspects of your site that users don't necessarily pay attention to – but that make all the difference. Subfolders, subdomains, and parameters, not to mention page titles, H1, and other technical details about your site's content, all feed into the big picture when it comes to SEO. You've probably put a lot of time and effort into making sure you get good SEO for your original site. You should do no less when it comes to localized versions of your site.
A localization tool that takes care of this for you will not only increase conversions, but it will also draw organic traffic with key search terms in your target language. And if you add multiple languages, it can increase your site's overall SEO and authority.
Links Out
Linking out is good for your site's authority and it can provide helpful reference content for users. But are the sites you're linking to truly available to your readers? Not if they're in a different language. It can be very jarring to be surfing a site in Russian only to be redirected to an in-depth article in English or French.
A good localization tool will let you customize outgoing URLs to build trust and authority with customers in that country or who speak that language.
Stage 3: CRM Integration
Today's eCommerce stores have evolved. They're not just about the quick sell; they're about building and retaining a customer base, and that starts with relationships. Comprehensive CRM packages can take care of everything from quoting to billing to marketing, reaching out after the sale to keep customers coming back.
If you're just starting out, this may seem a long way off! But let's be optimistic: choose a solution that can grow with your eCommerce store instead of holding you back.
CRM is all about offering customer care through the entire life cycle, from pre-sales to aftermarket support. When you're ready, your localization tool should be able to help you automate these processes – giving customers the option to continue their relationship with you in their preferred language.
How to Save On Translation
By now, you know that translation isn't the first puzzle piece you have to put into place. But as I mentioned above, it's still important! The great news for businesses of all sizes (and content of all types) is that you have lots of options.
Almost every option comes with tradeoffs in terms of price point vs. quality. In general, the more you pay, the better the quality of translation you'll receive, as you can see in this diagram: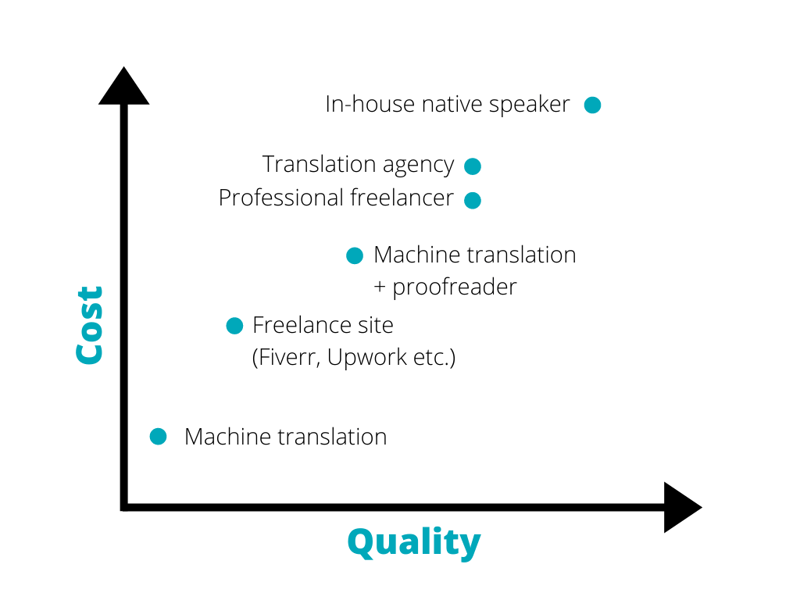 Figure 2. Four Quadrant Diagram: Price Point vs. Translation Quality
While translation can be a big part of the cost of localization, you can save money once you understand the advantages and disadvantages of various translation methods.
Machine Translation
All machine translation is performed by software in an automated way that requires minimal human intervention. Google Translate is the most familiar machine translation option, but there are other providers as well. Some, like Google, are generalized solutions, while others, such as agencies, offer a more specialized approach for your particular market.
Machine translation is where many eCommerce stores start out in Stage 1, and the content can often be tweaked to get pretty good results.
Pros: Machine translation is always going to be the cheapest option, and it's very, very fast.
Cons: As Google Translate has proven, it's very hard to get a translation exactly right and some of the results may be downright strange. Plus, this method doesn't translate phrases and colloquialisms very well, if at all.
Machine Translation & Human Proofreading
Machine translation can provide a pretty good approximation of your store's text. It can be a good choice if you want to rotate merchandise in and out very quickly to keep customers coming back. But with the right localization tool, it's simple to tweak a machine translation to make it even better. You want your About page to look and sound great in any language, for example, and human proofreading will make sure it really shines.
This is a great way to bump your eCommerce localization up to Stage 2 – having native speakers proofread your text to make sure it's absolutely perfect.
Pros: You get the speed and agility of machine translation along with the professionalism and quality of human proofreading.
Cons: This takes longer than machine translation alone and increases the cost, though not to the level of human translation.
Professional Translation
Professional translation can involve in-house personnel, or you can hire out the work to freelancers through various sites online, local freelancers you hire yourself, or translation agencies. An agency may be able to give you a higher degree of professionalism but may charge a premium price for their services. On the other hand, hiring a freelancer locally may get you a better price, but you have no way of being sure of the quality.
For some Stage 3 processes, like CRM-based marketing or support automation, you can have native speakers translate messages you'll reuse over and over, making it more economical over time.
Pros: Text is written by an actual human being and will probably appeal to native speakers.
Cons: Any task which is 100% performed by a human being is going to come at a cost. Plus, even humans make mistakes, especially on long, complicated translation jobs with specialized vocabulary.
Other Ways to Save
When tackling the task of translation, you can also save money in other ways. Consider combining paid translation with resources you already have. Do you have native-speaker employees or regional distributors who could help with this task? They know your products or services best and might be able to contribute translation services.
Remember also that the type of translation you choose can vary based on content type, level of sensitivity, etc. A product page might not be as mission critical as a corporate information page. Some of your tech content must be translated with extreme sensitivity to be sure every term is translated right, while other areas need less attention to detail. The right localization integration tool will let you take a different approach to each page, cutting localization costs overall.
Why Use A Glossary?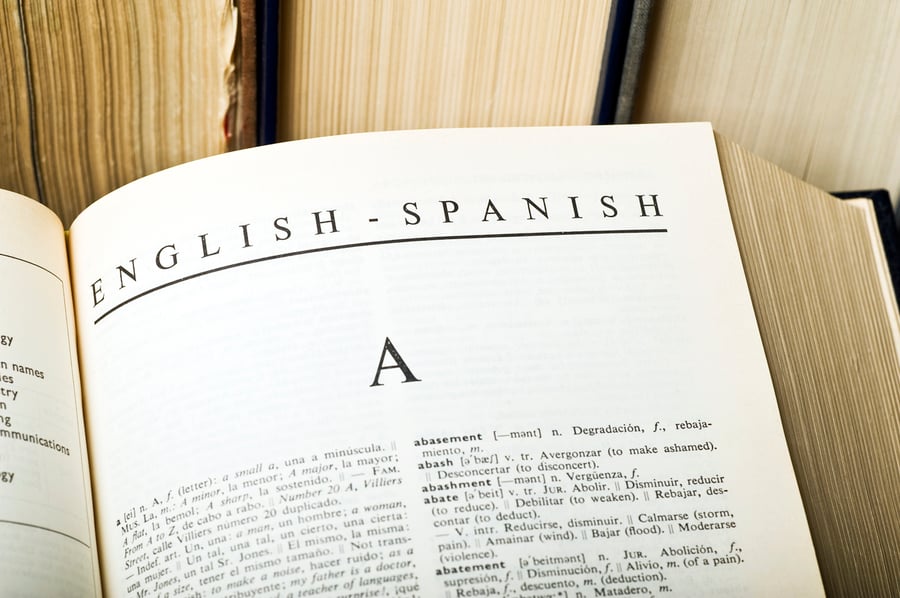 While I'm on the subject of translation, remember that there are a few other pieces that you might not have considered, beyond just individual languages. For example, does the tool you're considering support glossaries that make it simple to translate specialized industry terms, technical terms, and jargon?
Any tough-to-translate words that your site uses over and over can be streamlined with the use of a glossary. There are also plenty of regional variations, like British vs. U.S. spellings or Spanish in Mexico as compared to that spoken in Spain or Chile. A comprehensive site glossary can help with all of these. And by building a glossary rather than just translating text, you'll get smarter, less expensive translation, aided by glossary terms you can use again and again.
Remember: It's All About the User
Before we wrap things up, let's go back to first principles for just a second. What's the point? Why are we going to all this trouble in the first place?
The main point of localization is to make the user feel at home. Period.
Your goal, when translating and localizing your site, is to bring a seamless, integrated, branded experience to any market you wish to serve. To do that, you have to make sure you're truly localizing, not just translating.
Sure, there are a lot of elements to pull together. But remember that you can tackle the project in stages – Rome wasn't built in a day. And with the help of a modern localization tool, the process really can be easy and hassle-free.
Bablic is one tool that's been designed to make localization effortless. We've built it from the ground up with eCommerce stores like yours in mind. We've even given you a simple visual editor so you can see the results in real time and make sure your site looks terrific in any new language.
That means with Bablic, you can focus on your content and product line – and let us take care of the rest. With Bablic's free trial, you can start localizing your site in minutes.
To see how simple and intuitive it can be to localize your website, including live updates and an easy-to-use visual editor, click here.