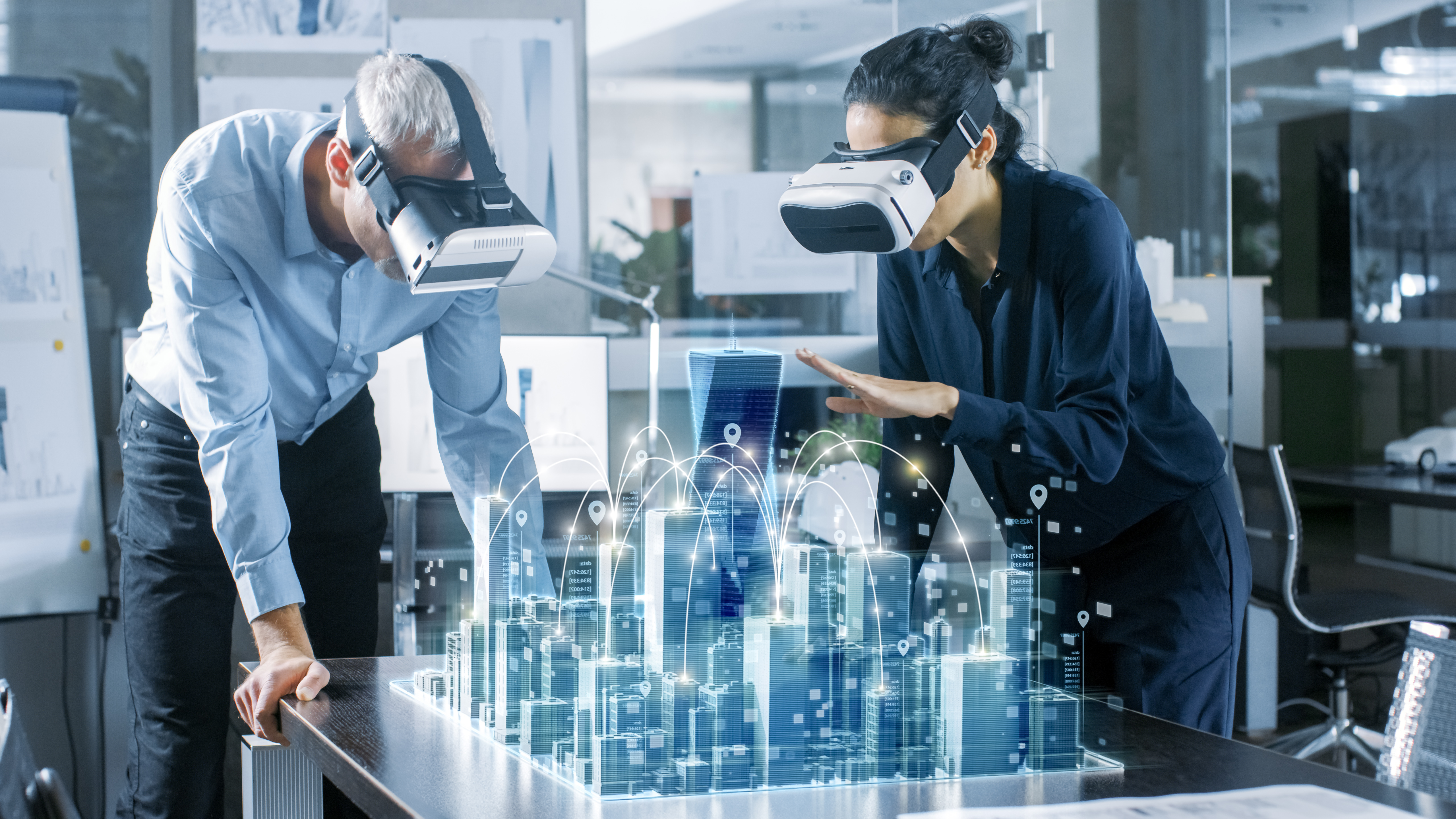 Many of us are accustomed to online shopping — browsing a website and buying a product in just a few clicks. More recently, businesses have been taking a step further and offering customers the choice of virtual shopping, which enables customers to purchase products through videos or VR (virtual reality) without physically going to the store.
Let's delve into virtual shopping and how you can sell products online successfully using this new technology.
What Is Virtual Shopping?
Virtual shopping is a term used to describe the growth of video, VR, and AR (Augmented Reality) when dealing with online shopping. Customers can now discover and view products online virtually rather than simply clicking through images on a screen.
Some businesses use 3D renders to give customers a 360 view of the product. Virtual shopping goes one step further and offers a live multimedia experience. It allows them to properly imagine how the product looks and feels without being in the store physically to touch it.
Customers can tour the store and the products available and make purchases as usual. The only difference is that this is all taking place from the comfort of their home or wherever they are in the world with access to the internet. This combination of in-store and online shopping has taken the world by storm.
Some brands even offer other unique experiences, such as personal shopping, interactive games, and live chats with store colleagues who can assist with your purchase.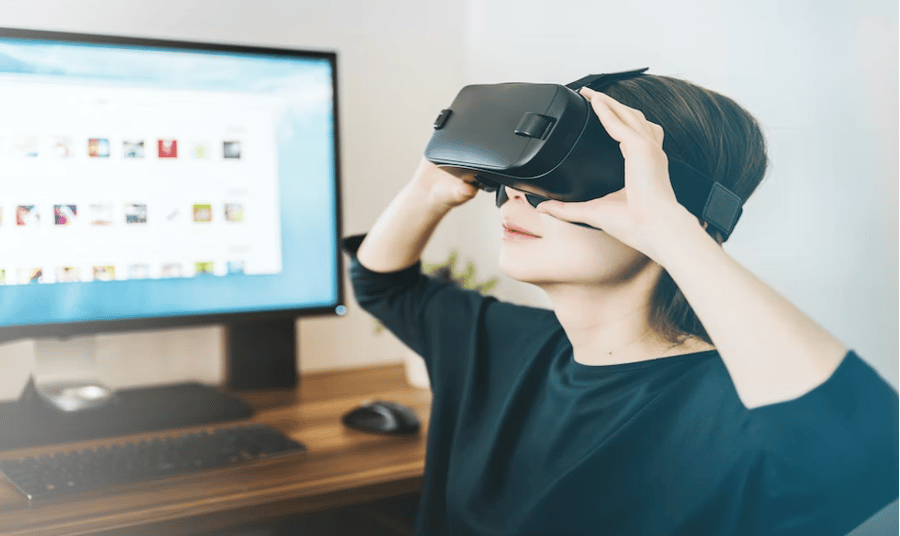 Source: Unsplash
Customer Service vs. Clienteling
Customer service and clienteling are often conflated. In reality, they are two very different things. Customer service is usually referred to as 'reactive,' i.e., you react to customer behavior to determine what they want and need.
In clienteling, you are proactive, anticipating what you think your customers are looking for and offering it to them before they even have the chance to ask! Here are some of the critical differences.
Customer service involves:
Answering and dealing with customer queries
Giving the best service possible to each customer
Being available all the time during business hours
Using data to fix any issues
Providing short-term, transactional relationships with customers
Clienteling, on the other hand, includes:
Anticipating customer behavior
Gathering data to create a personalized shopping experience
Spending extra time and effort on every customer
Creating meaningful, long-lasting customer relationships
Clienteling is essential to virtual shopping because it offers the customer a more personalized experience. By providing online personal shopping, live chats with sales associates, and 24/7 chatbot assistance on websites, businesses are doing their best to attract and keep long-term customers.
The Benefits of Virtual Shopping
Virtual shopping can benefit businesses in various ways. Let's dive into some of the most prominent ones.
1. Customers like to book appointments.
Customers love to feel special. Just like in-store personal shopping, virtual shopping offers customers the chance to have a 1-on-1 shopping experience with a salesperson.
They are shown products specifically chosen for them and then allowed to purchase within the online space. Sure, you can also experience personal shopping in a physical store, but this way is more convenient for busy people who don't have time to visit the store in person.
2. There are more opportunities to gather customer data.
Customer intent data is gold dust to businesses. When people shop in person, it is more challenging to access data about them. For instance, without directly asking a customer, you don't know how far they've traveled to visit the store, how old they are, their typical shopping habits, and much more.
Online, you can access this information about the customer quickly and easily. You can then use this customer data to build a better virtual shopping experience for everyone.
3. It bridges the gap between online shopping and in-store shopping.
Virtual shopping is a happy medium between shopping online and going in-store. 63% of shopping journeys start online. Therefore, even if customers eventually do go into the store to make a purchase, they are still likely to have checked out the product online first.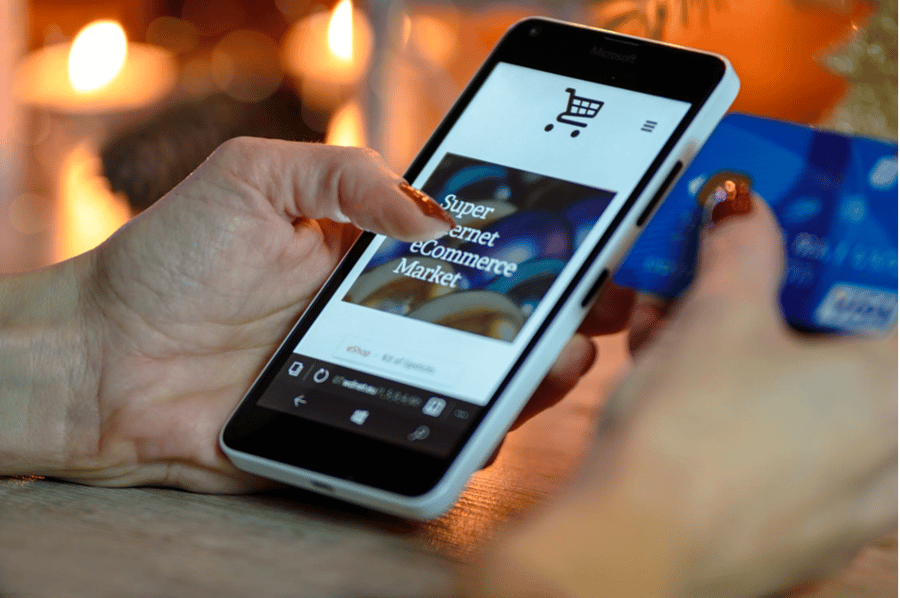 Source: Pexels
This is where virtual shopping comes in. Whatever customers may be missing from typical online shopping, they may be able to access with virtual shopping. For example, they may get a more detailed view of the product and a demonstration of how to use it and what it looks like in motion. This can be a fundamental motivator for someone to make a purchase.
4. The business is always busy, even when you're not there.
With virtual shopping, you'll be able to keep making sales no matter where you are. Many online retailers have seen great success with virtual shopping while operating from home. You can experience a complete enterprise transformation.
If you have a solid team and can provide them with the tools and resources they need to provide excellent customer service, then it's a win/win.
There is also another option to operate as a dark store. This is when your retail store essentially functions as an office and order fulfillment center. You can then manage virtual selling and customer service from inside the store, but it's inaccessible to the public.
5. It boosts customer retention.
When you adopt built-in clienteling through virtual shopping, you can let customers know when new products are being released. Similarly, you can also let them know when a product they were previously looking at is back in stock. This creates a relationship with the customer, encouraging them to return even if they didn't make that first initial purchase.
6. You create an omnichannel shopping experience.
Virtual shopping allows you to dominate the customer's experience end-to-end with an omnichannel shopping experience. You can create a smooth journey from your online store to your in-store retail location. Keeping content and creative ideas consistent across the board ties everything together, which looks good to customers.
You can even use QR codes to bring customers online. Using virtual reality, you can still approach customers and help them as you would in a physical location.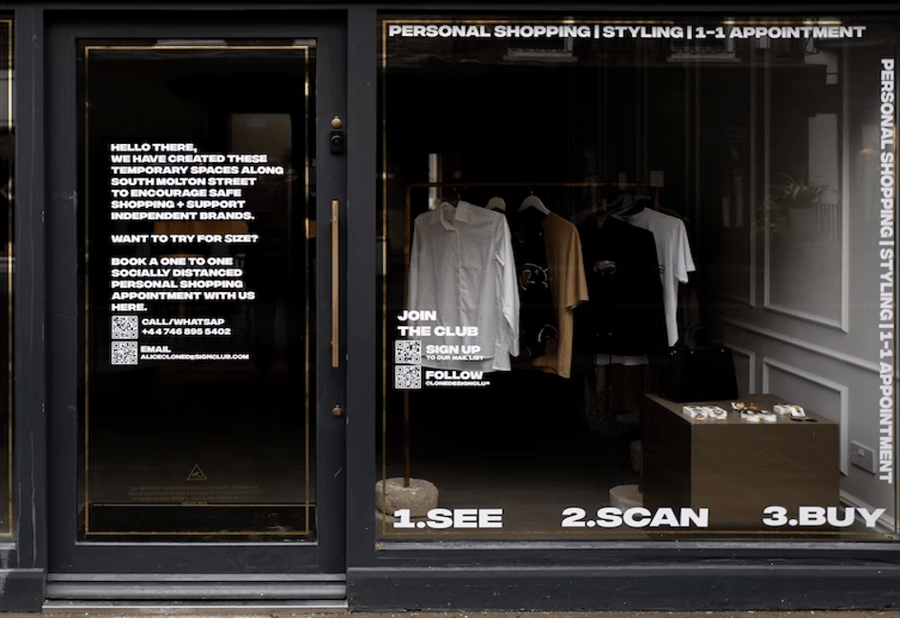 Source: Unsplash
7. You can experiment with new creative concepts.
In a physical store, you constantly change and rearrange products to give customers something fresh and new to look at when they enter. When it comes to online and virtual shopping, however, this is also easily achievable with just a few clicks. You can remodel your retail space exactly how you'd like it, backed by data on what consumers want to see when they shop. The storefront can be more dynamic and interactive.
Moreover, you can also A/B test your different creative concepts without going through the hassle of changing an actual storefront. For instance, you can add a customer survey to your virtual store that asks customers to rate their experience.
Top 3 Examples of Virtual Stores
Now that you have a basic understanding of virtual shopping and how it can benefit your business, let's look at companies already taking advantage of this type of selling.
NARS Cosmetics
High street cosmetics brand NARS launched a virtual flagship store to offer their clients an experience that combines online and in-store shopping. They provide a 360-degree view with regularly updated visual merchandising to make it as close to being in a physical store as possible.
On top of this, they make the most of AI through their Matchmaker virtual shade finder, helping customers find their ideal foundation match. There is a virtual try-on service for those who want to see if a particular lipstick or eyeshadow is the right shade. You can even book a one-on-one appointment with a NARS makeup artist to get personalized recommendations and advice.
This all adds up to a truly unique and customized shopping experience that makes it very easy for customers to buy the product they want. Customers get all the benefits from being in-store without having to leave their sofas.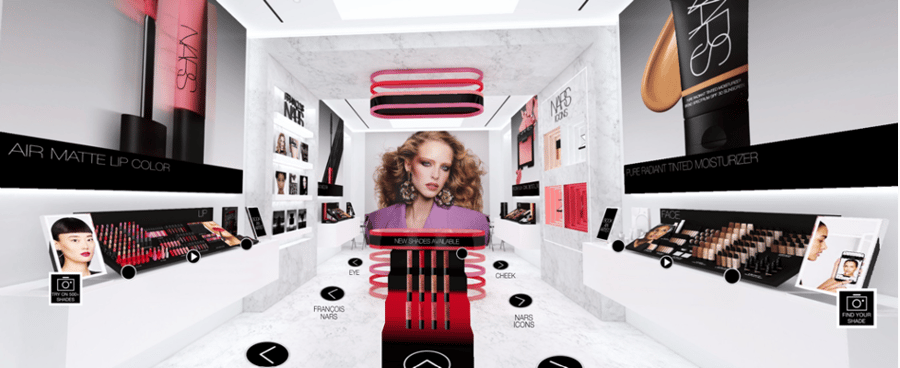 Source: NARS Cosmetics
Tommy Hilfiger
Fashion heavyweight Tommy Hilfiger's pool party-themed virtual store fully encapsulates their preppy American brand. You can choose products as you would in a brick-and-mortar store, click on the billboard to watch an ad, and switch between day and night depending on whether you're interested in buying something to wear by the pool or for an evening out.
Tommy Hilfiger also takes advantage of the different holidays throughout the year, designing stores accordingly. So, if you're shopping at Christmas, you'll have a different experience than shopping in the summer — just as you would if you went to a store in person.
It doesn't offer the same level of AI-powered personalization as NARS. There is no way to book an appointment with a stylist or talk to a sales assistant. However, there is no doubt that it is an immersive shopping experience.
If you're looking at starting a virtual store, consider a hosted VoIP service so you can go that extra mile and personalize your customers' shopping experience and speak directly to them.

Source: Tommy Hilfiger
BoConcept
BoConcept is an interior design company offering indoor and outdoor Danish-designed furniture. They really thought about what their customers needed when planning their virtual store. You can tour the store either in 3D, as a dollhouse, or by a floor plan. You can even measure any of the products in the store, just as you might if you went in person.
There is an option to search by product, order a free catalog, and book an appointment to get styling advice from one of their interior designers. Their intuitively designed virtual store bridges the gap between online and in-store shopping.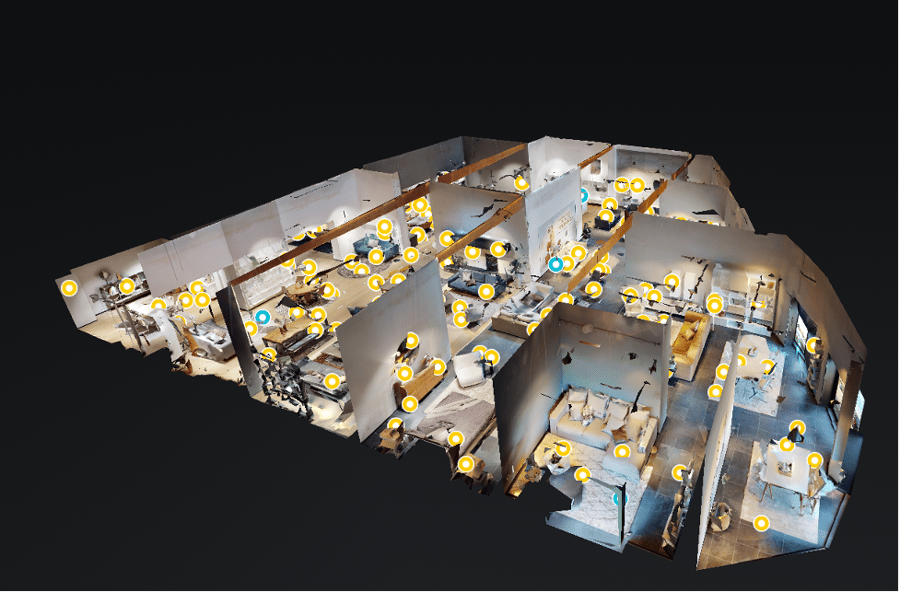 Source: BoConcept
Why Is Now the Time to Start Investing in Virtual Shopping?
Virtual shopping is truly a sign of the future and what is to come. If you think back to just 20 years ago, online shopping was a new and exciting way to shop for your favorite products.
This eCommerce trend is still emerging, so it's a great idea to get ahead of the wave now. As it stands, most virtual shopping experiences are created by luxury brands able to experiment with new retail concepts. However, thanks to the growth of VR and AR technologies, virtual shopping is now a viable long-term offering that all retailers should pay attention to.
VR and AR have been on the market for a few years, but many brands have been reluctant to try and use them to their full potential. Many still perceive VR headsets as high-end items, but this can all shift when more people use them.
Most consumers aren't used to VR and AR in their daily lives. However, if businesses start encouraging consumers to access their products online through these mediums, we could soon see it become the norm.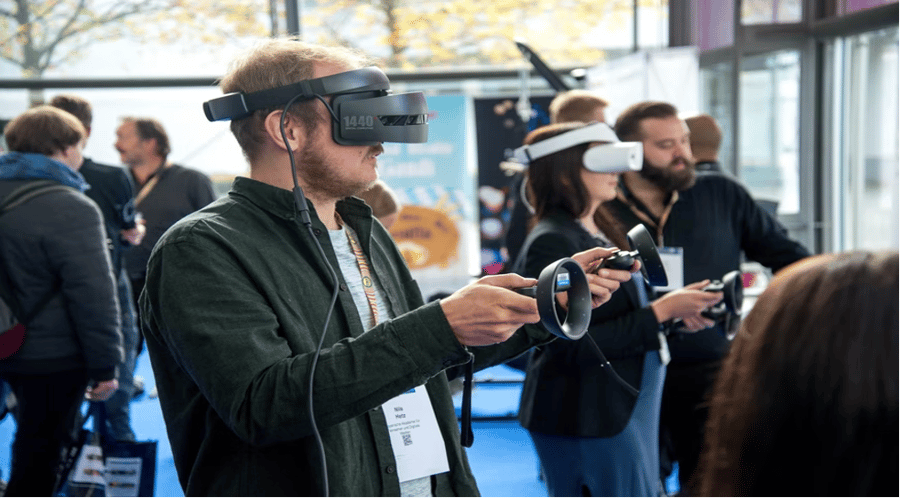 Source: Unsplash
Virtual Shopping: Next Steps
Your website should be a dynamic, interactive experience for customers. This will leave them wanting more, whether browsing more of your website or making their way in-store to purchase a product.
For every product image you have on your website, you could also create a short product video and a 360-degree view of the product. This is the first step in dipping your toe into virtual shopping. Remember to keep the video quality high and work with a team of creatives that can help you bring your vision to life.