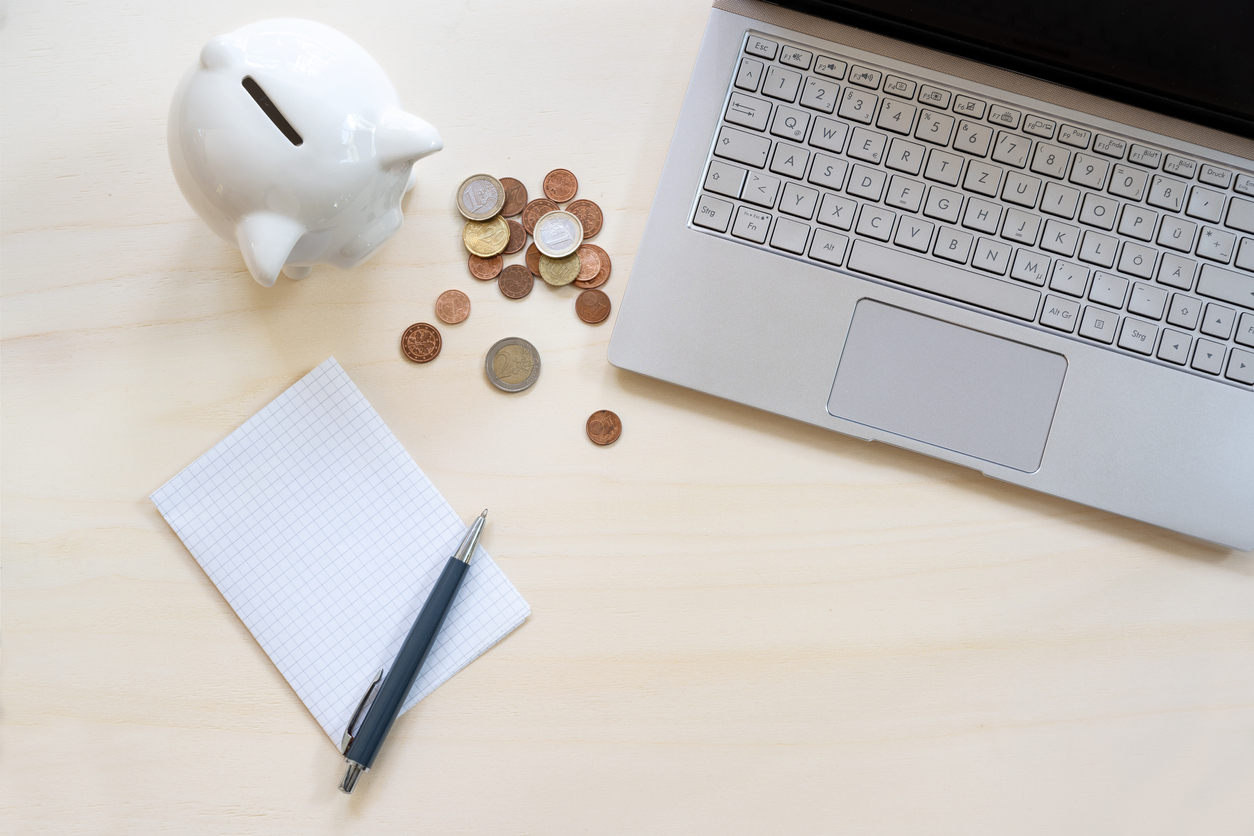 When a business needs a website to support workflows, advertise their brand, or sell products, many entrepreneurs have only one question in their minds – how much will the website design cost? If you're designing your own website with built-in templates and a page editor, then you may not need to pay for a third-party designer. However, if you're looking to design a website outside of the capabilities of built-in tools, then a design team is your best option.
The development price of any product, including website design, is a complex sum in which there are many variables affecting the final result. To quote a price, developers and designers need to thoroughly understand your website design requirements: the number of pages required, features, and so on.
Apart from this, you shouldn't try to save money by making your site's appearance a lower priority. For example, Google states that a user only needs 0.05 seconds to evaluate your site – if the user does not like the design of the site, then there is a great chance that you will lose a potential client.
In this article, we will explain in detail what constitutes the cost of website design and what the price tag of a good design is. So, without further ado, let's get started.
Main Price Drivers of Website Design
Before considering the main factors affecting the cost of developing a website design, it is worth mentioning that the price is usually calculated from the required development time multiplied by the hourly rate of the designers working on the project.

For example, let's say that a design's development time is 150 hours, and a designer's hourly rate is $50. By multiplying these two numbers, we get a design cost of $7,500. However, these expenses don't come out of nowhere. Basically, the following factors affect the cost of website development:
Design complexity. Various custom design elements, graphics, animations, and other elements can be included in this concept.
Adaptation for mobile devices. The price is influenced by the need to adjust the design so that your site looks good and functions well on the screens of smartphones and tablets.
The location of the designers. Prices for services may vary in different regions of the world.
However, it is worth noting that the clearer your website design requirements are, the less time the development team will need to study them, which has a positive effect on the final price.
So let's take a closer look at the main price drivers of the design cost.
1. Design Complexity
By design complexity, we usually mean the number of pages. The fewer there are, the less time designers spend studying the target audience, analyzing competitors, and developing these very pages. However, even if there is only one page on your site, its design can also be delayed depending on the number of elements on it.
So, let's look at the approximate prices:
6 - 8 hours = ~ $300 - $400
16 - 20 hours = ~ $800 - $1,000
For the sake of completeness, it is worth considering a more complex example, and for this, we will take Apple's Mac Pro landing page. On this page, you can see various animated parts, 3D animation elements, and other complex parts that can take a lot of time for designers. A job of this complexity can take ~ 80h - 100 hours and will cost you about $4,000 - $5,000.
So let's summarize:
A simple website with one screen and a couple of buttons: 2 - 4 hours ($50 - $200).
Medium complexity website with authorization and multiple screens: 4 - 8 hours ($200 - $400).
Complex website with lots of animations and interactive elements: 8-12 hours per screen ($400 - $600).
2. Responsive Website Design
In the age of mobile devices, many entrepreneurs want their websites to look great on tablets and smartphones. And that desire also influences the pricing of your website design. To this end, Google itself recognizes responsive websites and places them higher in search results.
Responsive design means that the website layout automatically resizes to fit the user's screen, resizing individual elements and the entire layout. As a result, you get a website that works great on both PC and mobile devices.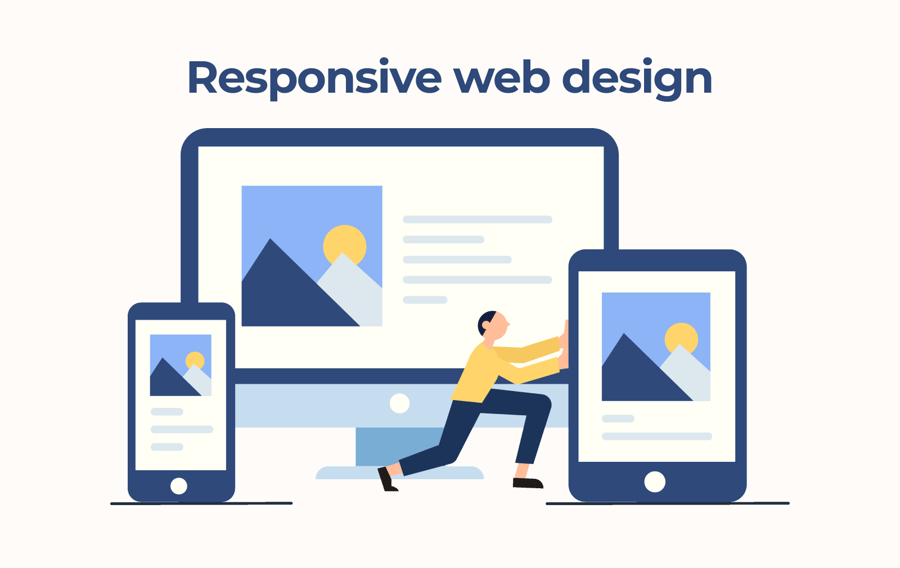 Responsive design takes about 40% of the total development time for designers. For example, you want to make a marketplace of medium complexity, and the design will take 168 hours. In addition to this time, you will also need 48 hours to ensure that the design is responsive. As a result, the complete development of such a design will cost you ~ $10,800.
3. Vendor Type
The next factor influencing the price of a design is the vendor who will work on the design. In total, you have three development options:
Use a Template
Website design is very important for all companies regardless of the industry, but especially for the eCommerce industry. As a result, this area needs specific design solutions that allow you to simultaneously provide an excellent user experience and promote your brand. And such solutions can provide various platforms that use either ready-made templates or built-in website builders. Shift4Shop is a great example of such a solution.
Shift4Shop provides businesses with a wide selection of over 100 free and professionally designed templates for a variety of industries, allowing them to effortlessly create their store and cut eCommerce website development costs. You can easily customize the look of your site and tailor it to your specific business needs using the built-in website editor.
This approach saves a lot of business time and money with a great end product. But, if you need a more custom approach, the following two options are for you.
Find Freelancers
Freelancers are also a way to save money, as their work usually costs less than agency designers. However, freelancers will only help you realize your ideas. To work productively with freelancers, you need to:
Have a list of website features
Understand the target audience
Have a clear requirement for the number of website pages needed
In addition, be prepared for the fact that you will need to manage the development of the design until the very end of the development process.
Hire a Design Agency
The last option is to hire a professional agency. This approach is quite costly since they tend to employ more highly qualified designers with more expensive services. However, in return, you get a contract that spells out the full responsibility of the agency for the work done. In addition to designers, business analysts, project managers, and developers will work on your site, which significantly reduces the time to market.
4. Labor Cost
Contractor fees also affect the overall cost of website design, and the price for services differs from region to region. For example, in Eastern Europe, the services of designers are several times cheaper than in the USA. Thus, if you want to get a design for a reasonable price, you should pay attention to the offshore region. The expertise of the staff is the same as at home, but the price for services is lower. As an example, here is a small table:
| | | | | |
| --- | --- | --- | --- | --- |
| Specialist | United States | Latin America | Eastern Europe | Asia |
| UI/UX designer | $80 - $170 per hour | $40 - $60 per hour | $35 - $55 per hour | $25 - $35 per hour |
Website Design Pipeline
In addition to knowing the cost of design, you also need to know what exactly is included in this cost. We decided to devote this section to all the design steps that websites typically go through.
Stage 1: Discovery Phase
At this stage, the design company learns all the details about your future project. During this phase, a series of meetings are held at which business analysts will learn from you the requirements for future design, what features your business needs, and other details that are extremely important for development. In addition, all your requirements are documented at this stage and, based on this documentation, a final estimate of the cost of developing a website is created. The discovery phase often lasts 1 to 2 weeks.
Stage 2: Conceptualization
After all the requirements and details of the project are clear, work on the design begins. First, designers begin to build out concepts by creating wireframes for several pages of your future website. Wireframes are a type of sketch that schematically show the future appearance of the site, the location of design elements, as well as the type of transitions between pages.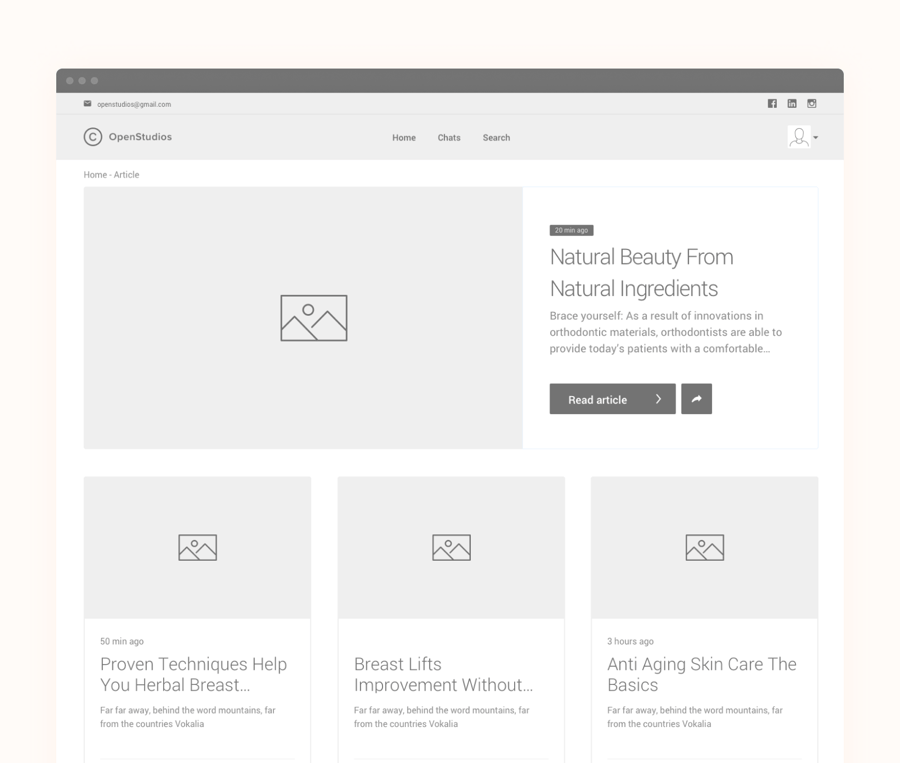 Furthermore, these sketches are approved by the client, and if the client is satisfied with the design concept, the main stage of developing the site's appearance begins.
It is worth noting that, in order to save more time and money, you should take care of providing a brand style guide in advance. Then, designers will be able to draw ideas from them and combine them with their expertise so that the design looks cohesive and, at the same time, defines the spirit of your brand.
Stage 3: Design Process
The next step is to create website mockups that finalize the presentation of the website's appearance and reflect how your website will look at the end of development. This process takes a lot of time, as designers need to prepare all pages for every situation that may happen while using the site. For example, in addition to the registration screen, designers must prepare a registration screen when an incorrect password or login is entered.
In addition, your requirements may affect development time. If you need a website that should work on both PC and mobile devices, each version of the design is created separately.
The amount of time that this stage takes can always vary for different projects because it all depends on the number of designers in the team, the customer's requirements, the complexity of the website, and the number of screens.
Stage 4: Additional Services
Sometimes there are cases when a client needs additional services, such as transforming the website design to be responsive or localization into other languages. These services must be discussed at the discovery phase so that the design team can calculate the required time for implementation and include that in the final estimate.
Wrapping Up
As you can see, creating a design for an eCommerce website is a multi-stage process that involves many specialists and takes a lot of time to implement. However, it requires even more involvement from the customer. If you want to get a unique design, you must clearly understand what exactly you want from your future website's design, what features should be present in it, and so on.
This approach will help designers quickly become familiar with your requirements and shape the design process. In addition, they will be able to perfectly convey the personality of your brand, which is extremely important when working in the eCommerce industry.