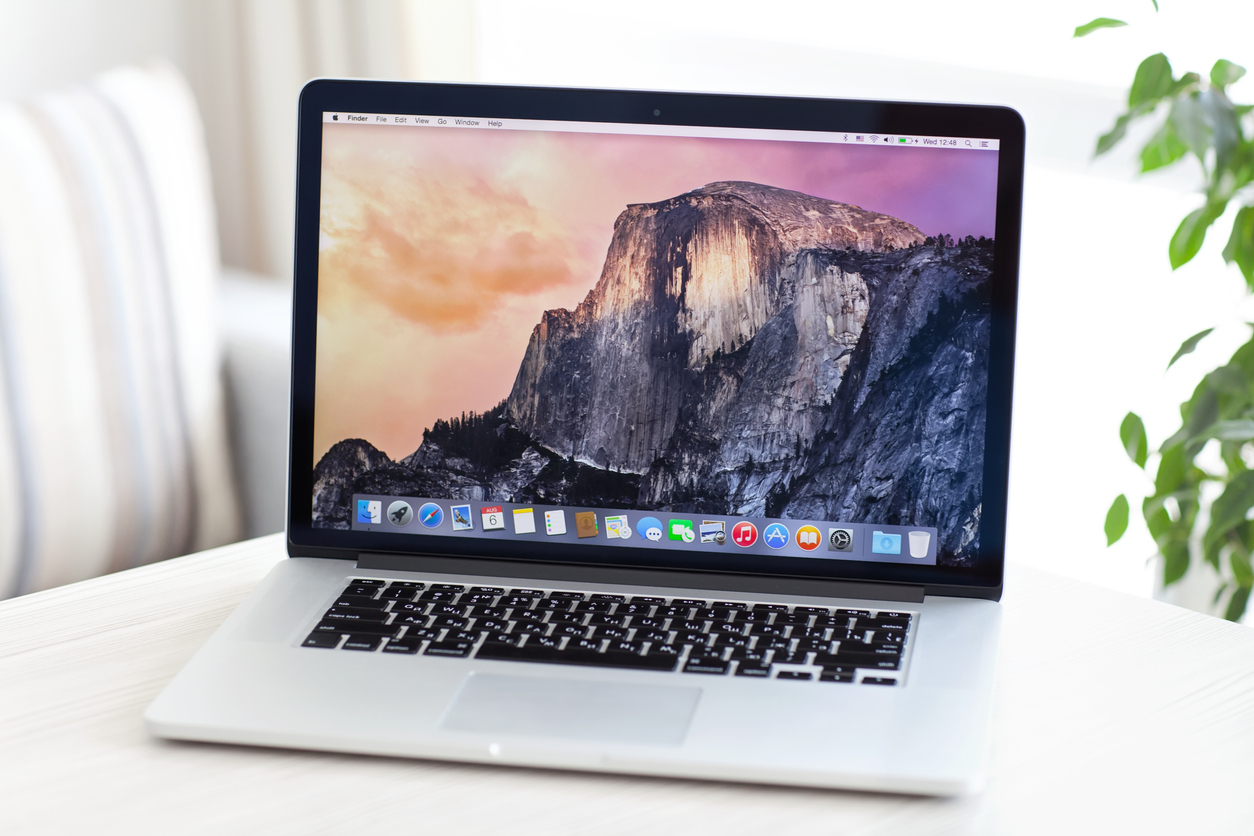 Taking a screenshot on your Mac should be simple. And, in all reality, it is. But, even those who regularly use screenshots in their work may not realize all of the different ways you can grab shots from websites on your Mac. And, of course, those who are new to Macs need a quick course in how to get started so that they can easily capture information and images.
Before we dive into how to take a website screenshot on your Mac, you need to know if you're using a Mac "Pre-Mojave" or "Post-Mojave". The Mojave update changed quite a bit on Apple's platform, so knowing which you're using will save you time (and frustration) when going through this tutorial.
Taking Website Screenshots on Mac Pre-Mojave
If you have a new Mac, then you should have the Post-Mojave version, so you can scroll down to that section now. If your Mac is older and hasn't been (or couldn't be) upgraded, then this Pre-Mojave update section is for you.
In general, there are three simple ways to take website screenshots without the Mojave update on your Mac:
1. Full Screen Screenshot
If you want to capture your entire screen on your Mac, then you can use the shortcut ⌘ + Shift + 3. Using this shortcut will automatically capture everything you see on your Mac monitor and then save it for you.
Typically, this will save directly to your desktop as "Screen Shot", followed by date and time information, but this may be different based on your setting preferences.
2. Selected Area Screenshot
If you'd like to select specifically what you capture with your screenshot, instead of your entire screen, then you'll want to use a different shortcut. On Pre-Mojave Macs, that shortcut is ⌘ + Shift + 4.
When you use this shortcut, a crosshair will appear allowing you to drag and select what area of your screen you're taking a shot of. Hold down your mouse and drag to adjust the size of the image you're capturing. Once you let go of your mouse, the screenshot will automatically be taken and, again, saved to your desktop or wherever your system preferences are set.
3. Selected Area Screenshot Saved to Clipboard
If you're wanting to control where your selected area screenshot is saved to make working with your image more convenient, then using the shortcut ⌘ + Control + Shift + 4 will help. Rather than your selected screenshot being saved directly to your desktop (as it is when you leave "control" out of the shortcut), this shortcut will save the image directly to your clipboard, which means you can quickly paste what you've captured into whatever application you're working with, including Pages, Keynote, or your email.
To easily paste your screenshot with this method, just use the shortcut ⌘ + V. (This ⌘ + V shortcut is the same one that you use when you copy something with ⌘ + C.)
Taking Website Screenshots on Mac Post-Mojave
If you have a new Mac or have updated for Mojave, then this screenshot tutorial section is for you. One of the best new updates with Mojave for taking screenshots is that you can now access a screen recorder, which means you can more efficiently take and work with multiple screenshots at once. This new screen recorder also allows you to edit your screenshots before they automatically get saved, which can cut back on having to sift through which screenshot is the right one (and ensure that you never accidentally send the wrong screenshot image).
Below are the four easiest ways to take screenshots on your Mojave Mac:
1. Optional Screenshot
Because Apple knows that you want more control over how you take a screenshot, the Mojave update gives you that ability by simply using the shortcut ⌘ + Shift + 5.
This shortcut pops up a small panel at the bottom of your screen that puts all of the different screenshot options at your fingertips. These different functions include capturing an entire window and selecting a specific part of your screen. You'll also have the option in this panel to use two different recording buttons so that you can create video files of what's happening on your screen. This feature is useful for showing steps for completing a task or capturing a video of something playing on your screen but not necessarily for recording streaming video.
To get out of the panel, simply hit Escape on your keyboard. Another great feature of this screenshot panel is that you can quickly change where your screenshots and screen recordings are being saved by selecting the "Options" button on the right-hand side of the panel.
2. Touch Bar Screenshot
By using the shortcut ⌘ + Shift + 6 you can take a screenshot of your second display, also known as your Touch Bar on your Mac. This shortcut makes it convenient to save your Touch Bar display as an image. If you want this Touch Bar screenshot to be saved directly to your clipboard, just use the shortcut Control + ⌘ + Shift + 6.
3. Screenshot Thumbnails
Thanks to the Mojave update, you now have the option to access your screenshot as a thumbnail, which means you can more quickly edit and modify your image before it's saved.
After you take a screenshot using one of the shortcuts above, a small thumbnail will appear in your bottom right-hand corner of your screen. This thumbnail will be visible for a few seconds so that you have time to click on it if you'd like to edit your screenshot. This update allows for more flexibility and efficiency when working with screenshots on your Mac.
If you choose to click on your screenshot thumbnail, you can edit it and then save it in its destination folder as a .png file. Remember, if your screenshots are getting saved somewhere you don't want, just change the destination in your Mac settings.
If you want to quickly edit your screenshot using an editing app, you can also drag the thumbnail that appears in the bottom-right corner into the app. Doing so will automatically open the app so that you can immediately edit your screenshots.
4. Screenshot Annotation
Using the thumbnail that appears after you take a screenshot, you can also annotate it before it saves. Macs with the Mojave update have several different annotation options including: symbols, text, speech bubbles, cropping, signatures, and rotation.
Taking Screenshots with Third-Party Apps
Although Macs make it easy to take screenshots, there are also apps that you can use in order to have access to even more editing features. Depending on the third-party app you use, you'll be able to do some useful things with your screenshots and screen grabs, including:
Better capturing your entire Mac screen
Selecting the window that you want to record
Allowing for scrolling content on website pages
Recording entire screens and selected areas to create and capture videos
Advanced editing features so that you can more easily customize screenshots
Organization for individuals who take loads of screenshots when working
Once you start looking into different applications for more advanced screenshots, you'll discover that there are plenty to choose from. In order to make selecting the right app easier, below is a list of some of the features you should look for and consider before choosing your screenshot app:
Simple User Interface
The interface on third-party apps can be aesthetically pleasing — or they can be ridiculously complex and cluttered. Before choosing an app, make sure you know what the interface looks like so that you can make an informed decision. While some screenshot apps have all the right features, not all of them have the ability to make working with your screenshots easy and enjoyable.
Smart Integrations with Other Apps
If you use other apps regularly in your work, you'll want to make sure that the screenshot application you use is compatible with them. Check an app's integrations to ensure that your workflow is efficient and organized.
Advanced Editing
If you're going to use a separate screenshot application, then you'll want it to do more than what Apple offers natively. Take a good look at all of its editing capabilities and features to be sure that the app does what you want and need it to do.
Data Security Features
Taking screenshots often leads to privacy concerns, which is why it's important that any third-party app you use has security features that will keep personal information safe. You want to make sure that any screenshots you take or edit using an app can be saved and shared safely without any concern for privacy breaches.
Timer and Cloud Features
One of the best features third-party apps can offer is a self-timer. These timers allow you to take advanced screenshot captures at just the right time, ensuring that everything that needs to be visible is. If you're taking lots of screenshots, another feature these third-party apps generally have is cloud storage so that you don't take up loads of space on your Mac — and so that screenshots are even easier to share.
While there are plenty of third-party screenshot apps for you to take a look at, some of the best for Macs include:
Conclusion
Being able to easily take screenshots can be useful for a variety of reasons. You may be writing up a guide and need screenshots to show steps in a process, or taking screenshots of your own service or software for advertising purposes. Whatever your reason for needing screenshots may be, it should be quick and simple to take them – regardless of your operating system.
With macOS's newest updates, it's easier than ever to take and edit screenshots. But, if you need more out of your screenshots, there's a variety of screenshot tools (both free and paid) available to use. What do you use to take screenshots on your Mac?