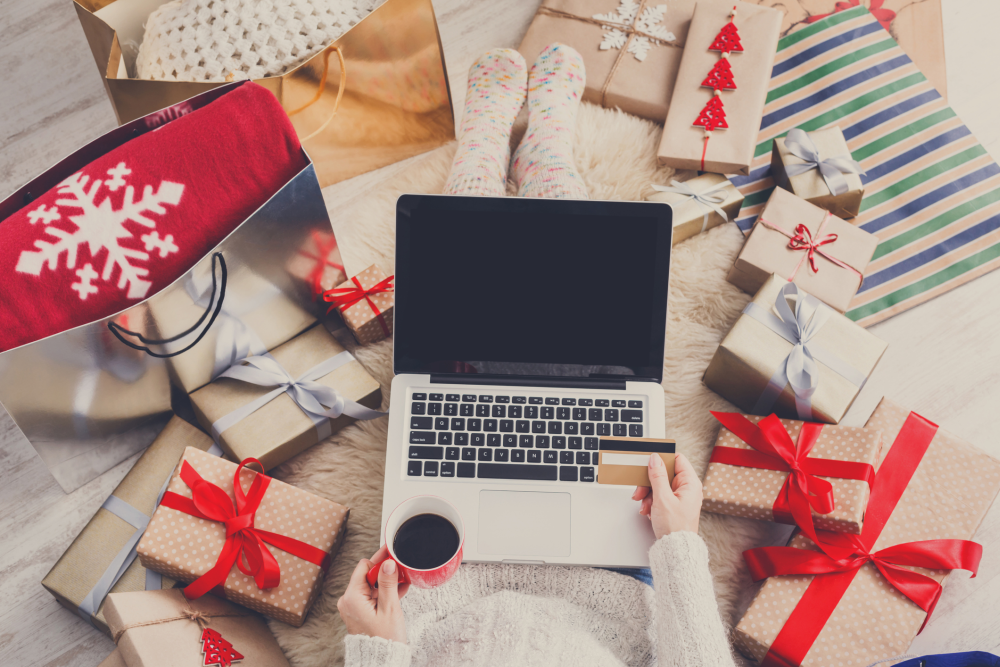 Green Monday is the last Monday with at least 10 days until Christmas, which usually the second Monday in December.
The name was first used by eBay in 2007 to describe it as their best online sales day during that month, and since then it's become known as the third-best day for online shopping, right behind Cyber Monday and Black Friday.
Green Monday is also called Cyber Monday 2 as it's seen as technically a second Cyber Monday, and consumers are drawn to the "second chance," especially those who didn't complete all their intended shopping on the regular Cyber Monday.
The span of time between the two shopping holidays is long enough that customers have usually had a chance to receive another paycheck or two, and return to finish the online shopping they already began in the previous weeks.
Sales on Green Monday haven't yet surpassed Cyber Monday or Black Friday, but it's still a very busy and profitable shopping event and smart sellers are quick to leverage it.
Large retailers including Walmart, Best Buy, Target, and Amazon promote Green Monday to help draw out the holiday shopping excitement as part of their larger seasonal promotions.
For retailers that extend their Cyber Monday or Black Friday deals to longer than a day (such as the trend toward Black November, in which promotions last the entire month), they may run their Green Monday bargains in tandem with existing promotions.
Unlike the other two biggest shopping days, as of yet there's been no major trend of sellers extending Green Monday beyond a single day, although it can coincide with other longer promotions specific to the retailer (like Amazon's 12 Days of Deals). However, these concurrent promotions tend to have their own names, rather than playing off the name of the holiday with something like "Green December." Green Monday is still its own entity, and is gaining a reputation for being the day when already-great deals become even better.
This can be an enormous attractant for customers.
How Green Monday Can Help Your Online Store
As an eCommerce merchant, you can get in on the Green Monday action no matter the size of your business.
To get started, look at what the big retailers are doing.
Green Monday sales usually begin at midnight and run for 24 hours. Even now, when week- or even month-long bargains are becoming the norm during the holidays, there's still room for a 24-hour sale when prices hit rock-bottom.
The short nature of the holiday as opposed to an extended Cyber Week is a great reason to offer your steepest discounts of the year.
And, if you can market well enough to create strong customer anticipation for the approaching day, you can have shoppers waiting on the edge of their seats to get in on this one-day-only sales phenomenon.
Since Green Monday is closer to Christmas, shoppers are feeling the pressure. They're going to be on the lookout for great deals, and a combination of factors drives them to shop on Green Monday:
The pressure of Christmas looming on the horizon
The time limit of a deep Green Monday sale
The need to save money, as many have already done some shopping during Black Friday and Cyber Monday and the closer you get to Christmas, the tighter your budget
The desire to seek out the best bargains available (which is always there, but the holidays amplify it)
This definitely doesn't mean you should focus on Green Monday to the detriment of other big shopping days — the idea is to enhance the holiday shopping season, not restrict it. Instead, work Green Monday into your holiday sales plan as a powerful, precision tool.
You'll need the ability to run multiple, overlapping promotions in your online store, as well as market effectively through multiple channels like newsletters and social media. With the right eCommerce software, you'll already have the capability for both.
In order to get the most out of the holidays, you'll need to prepare a thorough marketing plan and update your store to reflect it. To learn more about the process of preparing your online store for the holiday season, check out our free step-by-step guide.