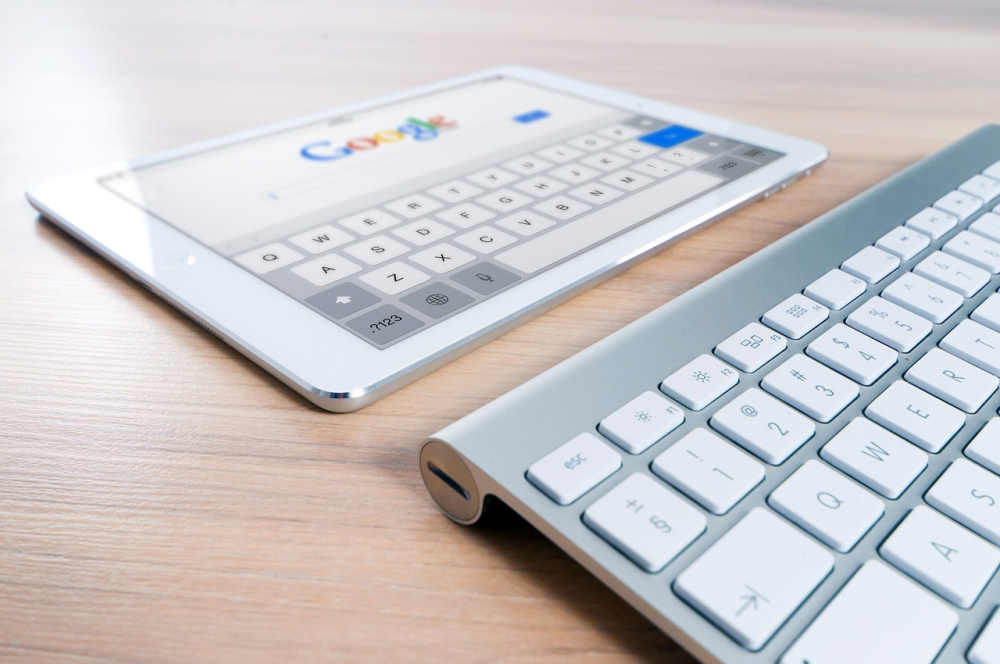 Businesses are paying more attention to SEO because of the potential benefits that come from making their websites more visible to the public. It seems like common sense, but not enough people prioritize the optimization of their websites. Some businesses have been around for a while and already have an established customer base, but they understand the need for a website and throw one together quickly and cheaply.
Unfortunately, that's not enough in this day and age. Many people who visit a website before visiting a business in person judge the business based on how much of an effort they seem to have put in their website. In some cases, even a typical SEO strategy might not be enough to give your website the boost it needs over the competition.
Many companies are now starting to look towards optimizing their mobile SEO strategy to improve the overall customer experience. Like we said, tons of people are judging businesses by their websites, but what businesses need to realize is that people are using their phones to visit their websites.
This is where adopting a mobile SEO strategy comes into play. You want your website to be just as mobile-friendly as it is desktop-friendly. Here, we're going to break down what mobile SEO is and how to build the perfect strategy.
What is Mobile SEO?
To put it simply, mobile SEO is simply an SEO strategy focused on optimizing the mobile experience. This means you're building a mobile-friendly version of your website — not just taking the desktop version and making a couple of modifications here and there. This means you have a mobile-friendly interface, the menus are easy to navigate, the speed at which your website runs is high, and the page is scalable for any device regardless of screen size.
When you have a strong, mobile-friendly interface and infrastructure, you can then optimize your content to improve the mobile experience. This can include keeping headlines and meta descriptions short, having a working search bar, emphasizing keywords throughout the content, and following standard SEO protocol.
How to Build the Perfect Strategy
Now that we have a better idea of what mobile SEO entails, we can focus on building the perfect strategy for your website. We're going to go more into detail on what should be included, what to optimize, and what to look out for when designing a mobile-friendly website and SEO strategy.
Run Mobile SEO Tests
You want to start by determining whether or not you even need to optimize your website for a mobile-friendly experience. You can do this by running a test using Google's Mobile Friendly Test. After running the test, you'll receive a report that determines whether or not your website is optimized to its fullest potential.
Check if Google Can Crawl Your Site
"Crawling" is the term used to describe how Google's bots can navigate your website. The easier it is for the bots to navigate your site, the easier — in theory — it will be for your visitors to navigate it as well. This will also improve your ranking, which will then improve your visibility on Google. The way to check if there are any issues is by running a Google Search Console Test.
Test Your Site Speed
Speed arguably plays even more of an important role for mobile sites than for desktop users. Visiting a website on your phone comes with the expectation that it will run smoothly and quickly. Any hiccups in the loading process will look bad from Google's point of view because it will determine that visitors will have just as much trouble as the bots. Test your speed using Google's Mobile Speed Test to see where your website stands.
Choose a Responsive Theme
If you're not going to develop a mobile website from scratch, the least you should do is pick a responsive theme for your website, meaning it will scale smoothly between mobile and desktop and any other device your audience uses. With WordPress or 3dcart, users can test themes before they commit to them, and those themes will often be described as being mobile-friendly. Like we said before, if the theme isn't responsive, bots will have trouble navigating your site, which will be interpreted as not being easy to understand.
Optimize Your Pop-ups
Pop-ups are just as important on mobile as they are on the computer. There's a balancing act with these as well because bounce-rates on mobile tend be higher than on desktop. This means that pop-ups have to be relevant to your business and help to keep visitors on your page. These pop-ups can ask users to subscribe to your mailing list or simply inform them of promotions. Headlines should also be clear and concise along with the content to ensure clarity and relevance. This ultimately improves your ranking. Setting certain triggers for pop-ups can also help prevent a spammy vibe.
Keyword Research
Keywords are words or phrases people typically search on Google. The difference between keywords used for mobile and desktop sites is small, but important. If you're looking to optimize your mobile SEO strategy, you need to make sure you're ranking for mobile-specific keywords.
Examples of phrases can be "near me," which might imply you're looking for a location on the go. Before you figure out what keywords you want to rank for, start by determining what you already rank for. You can do this with Google Analytics or even with MozBar if you sign up for the premium version.
Long-tail Keyword Research
Long-tail keywords are an extension of keyword research in that you're going to focus more on phrases instead of specific words. Google's algorithm takes context into consideration when determining the ranking of a keyword and your website. If a simple keyword has an extremely high ranking you might not have the resources to acquire, you can use phrases instead that can gather just as much traffic. One tool you can use for this is KWfinder.
Title Optimization
Screens are smaller on mobile devices, which means titles need to be clear and concise when optimizing your mobile content. You want to limit your titles to two lines max and you want to have one of the words in your title be a keyword. The title should also be clearly distinguishable from the rest of the content, meaning it's a bigger size and it's spaced properly from the rest of the content.
Content Optimization
Content should also be optimized for the mobile experience by incorporating mobile-friendly keywords early on and throughout the page or article you're working with. This means paragraphs are much shorter because of how easy it is for a wall of text to occur and discourage a viewer from reading on. This also means sentences are shorter because of how often people need to scroll — it's much easier to lose your place. The length of the content also plays a role too.
Your articles and pages should have at least 1,000 words, but you also need to be careful about how long your articles or pages get. Too many words will also encourage people to back out before they finish. If you're not sure about how any of your content changes make a difference in terms of increasing traffic, you can always A/B test your content to ensure it's optimized to its fullest potential.
Include a Sitemap
A sitemap makes it easier for visitors to access your pages and content by organizing it similarly to a menu. If you use 3dcart for your e-commerce website, a sitemap is already included for you; or if you use WordPress to host your website, you can use the Yoast plugin to have a sitemap added to it. The more options you have for your visitors to navigate your website, the more likely you will increase your overall DA and improve the mobile experience.
Don't Forget Security
If you haven't already done this, you need to upgrade your website to HTTPS. If you don't, you will be flagged so visitors know that your website isn't as secure as it should be. Security plays a significant role when it comes to SEO because people who know your website isn't secure aren't going to go out of their way to visit it. Having a safe URL is a plus for your business anyway, so there really isn't any excuse to not do so.
The Final Word
Mobile SEO is a powerful strategy that helps to improve the overall customer experience by letting people who use other channels to visit your website receive the same experience as if they were using a desktop. Having a high mobile SEO ranking is also beneficial for your business in that more visibility typically leads to more traffic and leads.
A typical SEO strategy optimized for the desktop is a great way to bring in more traffic, but not focusing on the mobile side can have a negative effect on your business. Many people spend their time on their phones looking at a business' website. However, if they see that the site hasn't been updated, or it's too hard to navigate, all that will do is make them leave faster. They view the website as a symbol of who your company is. If that symbol is negative, they might not even feel the need to continue trying any further.
First impressions matter when it comes to SEO. Google's algorithms are designed determine whether or not a website will offer a visitor a positive experience. If it does, you will receive a high ranking. If not, then you will receive a low ranking, which means people won't find your site. More and more people are using their smartphones to do business. Many businesses are adopting omnichannel strategies to adapt to the changing times. It's time your business adapts its SEO strategy to one that's more mobile-friendly.
---