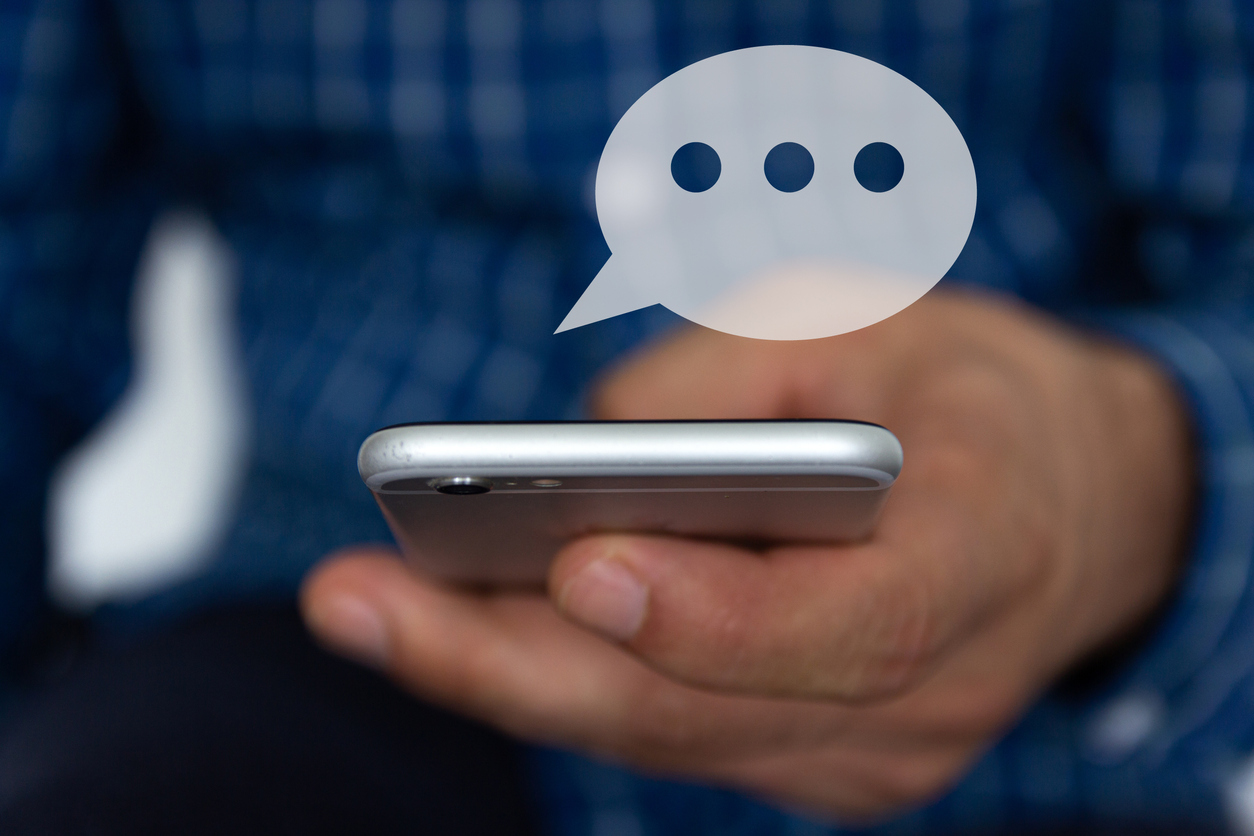 The ecommerce sector is rapidly expanding. By 2022, revenues from ecommerce will expand to $6.54 trillion, up from $3.53 trillion in 2019. However, the expansion of the online market brings its own challenges for businesses.
One such challenge is the fact that customers are offered many options for products and services. This increase in options results in higher customer churn. Companies often focus solely on attracting new customers, often at the expense of existing ones. While new customers are important, retaining existing customers is much less expensive.
In order to tap into your existing customer base, you should look towards inactivity. A fundamental activity for all businesses is targeting and re-engaging with inactive customers. Customer engagement is important in every aspect of your business, but especially for encouraging retention and loyalty.
One way to win back inactive ecommerce customers is with SMS remarketing. If your primary form of marketing communication is email, SMS is a great way to reconnect with inactive customers.
Text messages are immediate and reliable. Around 98% of all text messages are read by customers, compared to only 22% of emails. Customers are overrun with emails. Texts give you a surefire way to contact inactive customers and reduce your customer churn.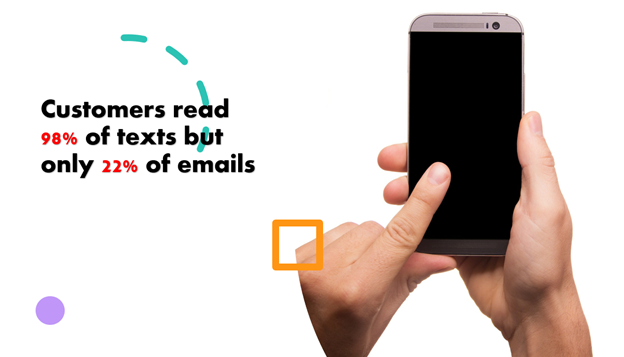 How Do You Identify Inactivity?
Inactivity is the lack of interaction with your brand and its communications. Inactive customers often stop opening emails and clicking on your calls-to-action. You can spot inactive customers automatically through your ecommerce site or customer relationship management (CRM) platform.
Many such platforms allow you to automate notifications for inactivity, alerting you after customers are inactive for a certain amount of time. This enables you to re-engage with them and boost online sales.
The first step in SMS remarketing is identifying the inactive customers. There are three factors that can help you make that distinction: behavior, frequency, and customer lifecycle.
Behavior
Look at your customers' typical behavior. There are other factors to consider besides interaction with your communications. How long has it been since they made a purchase? What about the last time they logged into your website?
Frequency
Downtime will vary depending on the frequency of your communications. If you send frequent emails, the time until you consider customers 'inactive' will be shorter. If you only send a monthly email, the time until inactivity may be longer.
Consider marketing automation to optimize your communication frequency to prevent inactivity. It combines email, social media, workflow, project management, and CRM in one location. You can analyze relevant data to work out the ideal frequency to prevent inactivity as well.
Customer Lifecycle
Every business has a different customer lifecycle. To identify inactive customers, you must know how your customers interact with your brand. How often are most of your loyal customers interacting with your business? This will vary depending on your business – make sure to compare inactive customers to active ones in order to draw accurate conclusions.
Why SMS?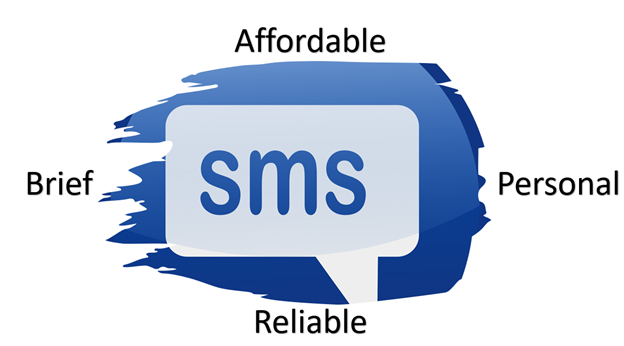 Now that you have identified your inactive customers, you need to find a way to re-engage with them. SMS is an excellent way to reconnect. It is personal, reliable, and affordable. Customers consistently interact with their phones, so there's almost no way customers won't see your message.
Sending SMS messages is also an affordable way to reach your customers. Depending on the service you use, you will be able to send messages in bulk without a big price tag, making it a very cost-effective option.
Your business can integrate SMS into your unified communications (UC) platform as well. This will bring together all your channels into one manageable system. Integrating SMS into this ensures consistency over multiple platforms, improving your customer experience.
Synchronize the Data and Automate
The next step in the process is setting up your system. This will require the synchronization of your data and automation of your communications. Once you have located your inactive customers, you need to convert them into a delivery group.
You can then use a professional mailing platform and a connector. This will allow the delivery system to be integrated into your CRM platform. It also allows you to create segments and profiles of recipients to direct personalized communication.
Customer segmentation allows you to organize your customers into easily trackable groups. The segmentation of your customers allows you to quickly identify your inactive clientele. The system will send personalized SMS messages when certain conditions are met.
This means you can target your audience with different messages. You will be able to send offers and promotions to your active customers, based on things like recent purchases. At the same time, you can send different messages to your inactive customers that are sure to win them back.
Craft Your Win-Back Campaign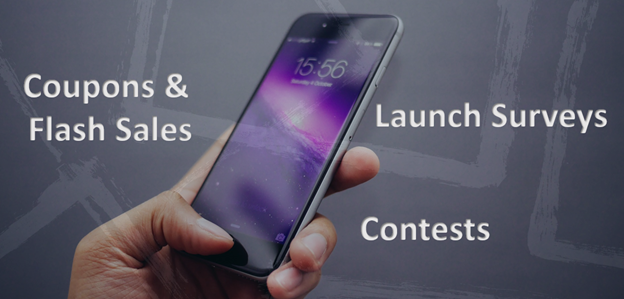 Now that your system is set up, you can craft your campaign. As well as the automated messages, you should have the ability to text your customers directly. For this, you will need a phone system that can send SMS messages. Research the best VoIP phones for your business, and ensure they have this capability.
Remember that your re-engagement is just a graceful reminder that you haven't heard from them in a while. There are three major types of SMS campaigns: coupon offers and flash sales, launch surveys, and contests.
Coupon Offers and Flash Sales
SMS is the perfect platform for coupon offers and flash sales. These types of sales require fast delivery and immediate opening to be effective. If you segment your customer base you can also personalize your offers based on previous purchase history or demographic information.
When you do send these offers, they need to be too good to miss. They also need to include a time limit. If your customer misses this initial offer, don't stop there. A week later, send an even better offer to those that didn't claim the first. This will increase your chances of bringing back those customers.
To the customers who did make a purchase using your sale or coupon, still make them a second offer. This can be generic, but your customers are more likely to engage with a personalized offer.
You can also follow up using VoIP software. Talking to customers can drastically improve your customer experience. Almost 35% of people believe that positive human interaction is worth paying more for.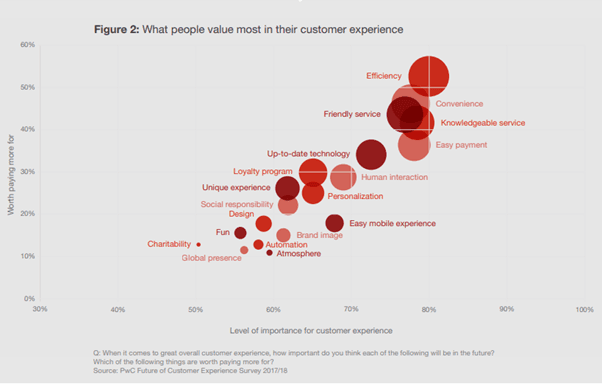 Source: CloudApp
Surveys
Surveys can be useful for profiling your database. It will allow you to understand your inactive customers' interests This can also be a follow-up to the flash sale or coupon offer. You can find out what they liked and didn't like about their experience.
It's also worth providing an incentive for survey completion. Incentives like further discounts allow you to increase survey response, providing a better data set to work from.
Involve Recipients in a Contest
This could be the first contact or an incentive to encourage survey completion. Keep in mind that the competition entry should be free. It should also be something that gets customers excited about your brand.
Ideally, the contest will drive traffic to your ecommerce platform. Having to validate an entry by following a link to the site will increase your chances of re-engagement and customer retention.
The Basics and Rules of SMS Remarketing
There are three basic elements that you need in SMS remarketing. These will ensure your text messages are effective and interactive.
1. Dynamic Field
The dynamic fields allow for the personalization of your engagement. This allows for one-on-one relationships. It makes certain that you are talking directly to your customers. This will increase customer retention and make for a better user experience. The more you can develop a relationship with your customers, the more loyal they will be to your brand.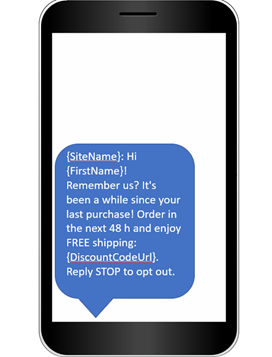 2. Landing page
A landing page allows you to go beyond the limits of SMS. Within a text, you are limited by characters and standardized graphics. Including a link to another page will allow your customers to have a better experience. You can use web design to drive sales and increase conversions. Make sure the design is easy to navigate and aesthetically pleasing, as well as optimized for mobile devices.
3. Shortened URLs
A shortened URL in your message will save on characters and lighten up the text. It will also make a more seamless customer experience, as it allows customers to click on the link directly on their mobile device or easily enter it into a computer browser.
What we have seen so far is that there are many ways to craft a SMS remarketing campaign. While there are basics, there are also some things that you should always include in your campaign:
Always introduce yourself. Make sure you let your recipient know who you are. If you can connect a particular employee or manager with the message, do that as well.
Include your customer's name. A personal touch can increase the effectiveness of your message.
Create a sense of urgency. Don't let the customer forget about your offer. Making it time-sensitive ensures action.
Include a discount code. Having the discount code in the email makes it simple for customers to shop on any device. Make sure this sales promotion is compelling.
Make opting out easy. Nothing is worse than getting communications you do not want. Allowing customers an option to not receive texts will ensure customer satisfaction.
Test before you send. You want to make sure the message is received in the format you intended. Double-check for any errors and check that the autofill material populates correctly.
Further Tips for SMS Remarketing
1. Stay Connected
If you are using SMS, you may also want to try phone calls or emails as well. This will provide a multifaceted approach to your remarketing campaign. Your representatives can use cold calling scripts to re-engage with inactive customers.
Phone calls can allow you to reconnect and enquire about the reasons behind their inactivity. When making these calls, consider the day of the week and time you call. This will maximize your chances of engaging with your customers.
This principle also applies to emails. The more you consider the day and time your customers check emails, the better chance they have of seeing and opening them.

Source: RingCentral
2. Contact your Team
Make sure to keep your team up to date with your remarketing efforts. If your team is working remotely, you need to stay connected. This can be done through phone or video conferencing. If needed, obtain video conferencing hardware to make these conversations simple and effective.
3. Create More Touchpoints
Optimize the areas where you interact with your customers. This will improve the customer experience and extend customer retention. This should be based on previous purchases, interaction history, and cart items. If there are places people are looking for you - perhaps on Twitter - and you don't have an account there, it's time to make one.
4. Standardize the Process
Your re-engagement should follow a lifecycle that takes every opportunity to connect with inactive customers. The following is an example process.
Inactive for 30 days: The delivery of the first reactivation message. Option – Survey
Inactive for 60 days: Second reactivation message. Option – SMS Contest
Inactive for 90 days: Third reactivation message. Option – Discount/Coupon
End of Workflow: If the user hasn't interacted with any link provided in the previous messages, move them to the Unsubscribed list. Before making the move, you may want to try contacting them via call software to confirm their inactivity. However, if they have opened the landing page, but have not purchased anything, keep them as an active user.
5. Know the Reasons for Customer Loss
If you have inactive customers, find out the reason. The most common reasons for customer loss are:
Text Message Overload. You need to maintain contact, but you need to keep an eye on customer experience. Make sure you are not overloading your customers with messages.
Irrelevant Offers. It may be that you didn't make offers the customer was interested in. You can fix this by personalized offers and customer surveys. For instance, if a customer's previous purchase was from your VoIP routers for home range, you don't want to advertise landline products to them.
Price and Shipping Costs. High prices with additional costs at the end may make you lose customers. You need to balance extra costs with value.
Price and Poor Service. Customers are willing to pay more for better service. In order to optimize sales, you need to provide excellent customer service. Great customer service also leads to loyal customers.
Key Takeaways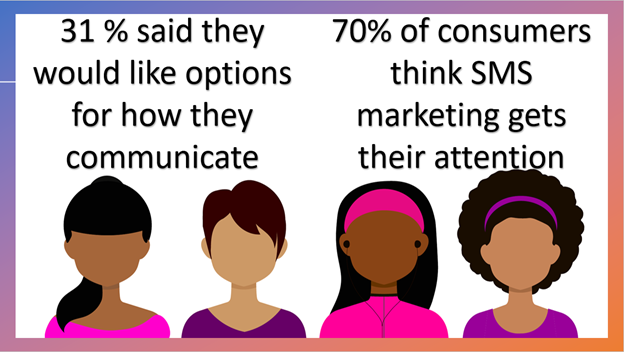 Source: G2
The future of ecommerce is bright, and it's time to take advantage of that. Hopefully, this article has shown you how SMS can be integrated into your marketing strategy. You will be able to win-back customers using remarketing of your products. 70% of customers think that SMS marketing is a great way to get their attention. You can use this to re-engage inactive customers.
SMS remarketing offers a flexible way to cultivate an effective strategy. You can customize it to fit your business. Remember to give your customers options when it comes to communication. 31% of customers say that they want options. While 66% of consumers prefer brands to reach them via messaging, you need to accommodate all your customers.