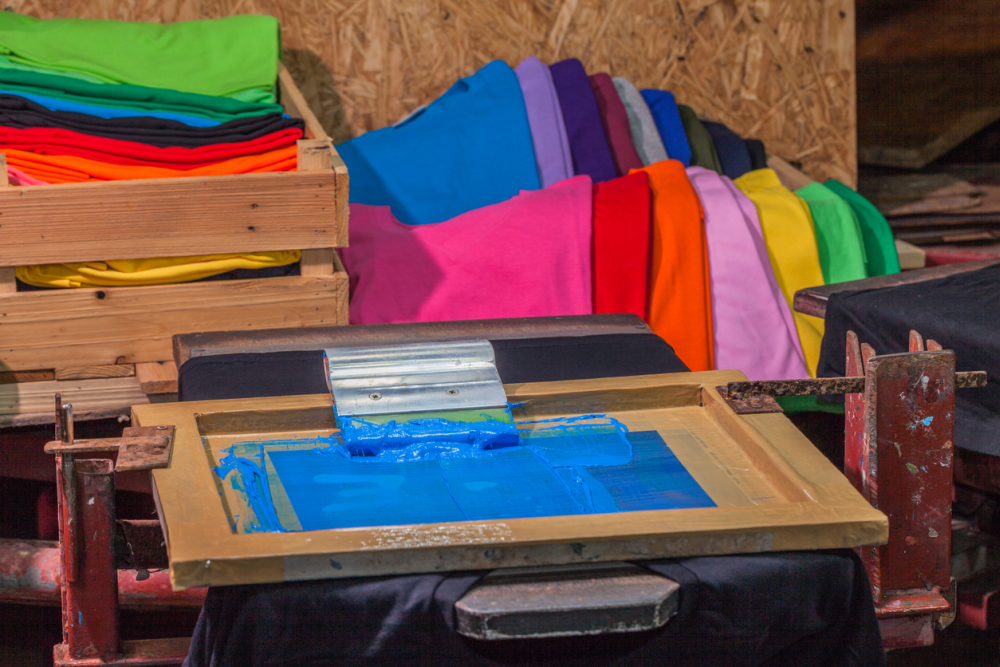 There are lots of great reasons to start selling t-shirts online. Maybe you have a killer design you know folks will love. Or, perhaps, you're a custom t-shirt connoisseur looking for a side hustle. Regardless, you could be tapping into a market worth more than $1 billion in annual worldwide sales.
If you managed to earn even a tiny sliver of online t-shirt retail sales, you could do really well for yourself. But where and how do you sell t-shirts online? Here are four ways to do it.
#1 Sell on T-shirt and Art Marketplaces
Your first potential t-shirt sales channel is with t-shirt and art marketplaces. These marketplaces, which are sometimes called print-on-demand sites, let you upload your t-shirt design, create mockups, and start selling to an audience of potential customers.
The specifics of these services can vary significantly, but in most cases you will earn something like $3 to $6 per t-shirt sold. These marketplaces provide mockup tools so you can show shoppers how your t-shirt will look, and they will take care of printing and shipping the shirt when you get an order.
There are generally no upfront costs — other than the work you put into your designs — and in nearly every case these sites already have thousands of shoppers visiting daily.
In spite of the web traffic these marketplaces enjoy, you will probably need to do some of your own marketing, sharing your designs on social media, emailing links to friends, or otherwise drumming up your own customers. The more you market, the more t-shirts you can sell online through this channel.
Here are eight t-shirt and art marketplaces you can try.
#2 Sell T-shirts on Retail Marketplaces
Popular retail marketplaces like Amazon, Etsy, and Ebay put your t-shirt designs in front of the masses.
Amazon, for example, is the leading eCommerce site in the United States, so your tees could be exposed to tens of thousands of potential customers.
Retail marketplaces can, however, cost a bit more initially than t-shirt and art marketplaces.
For example, these retail marketplaces may charge (1) a listing fee per item you post; (2) a monthly subscription or service fee; (3) a fee for each transaction; or (4) some combination of these. With some retail marketplaces, you will pay something whether you sell a t-shirt or not.
You will also need to provide your own t-shirt printing and fulfillment. This can be done in a few ways, including employing a third-party, print-on-demand, drop shipping service.
These services, which include companies like Printful or Print Aura, let you upload your t-shirt designs and create t-shirt mockups you can use to sell on Amazon or Etsy, for example. When an order comes in, you pass it along to your selected printer and drop shipper for fulfillment.
Here are several retail marketplaces you could use:
Finally, there are two other ways, you can sell on retail marketplaces.
Amazon has begun accepting a few t-shirt designers for its Merch by Amazon service. This service stands somewhere between a t-shirt marketplace as described in the section above and a more general retail marketplace.
Merch by Amazon promises no upfront fees, will print and ship the t-shirts you sell, and will list your products on Amazon.com.
You can also use your own eCommerce-enabled store to sell t-shirts on retail marketplaces.
Leading eCommerce platforms, like Shift4Shop for example, can be integrated with Amazon, Ebay, and Etsy. When you list products on your own online store, you can also share them to one or all of these marketplaces.
#3 Sell Your T-shirts on Facebook
If you are a social media maven, you may want to sell t-shirts on Facebook.
Like a general retail marketplace, you will need to print and ship the t-shirts you sell. But, once again you will be able to partner with a print-on-demand t-shirt drop shipper and even integrate with Shift4Shop to manage inventory and order processing.
Selling t-shirts on Facebook can take at least two forms.
First, there may be opportunities to sell directly on a Facebook Business Page using Facebook's Shop Section. You can post products on this Shop Section and take online payments via PayPal or Stripe.
A second option is to use an eCommerce platform built specifically to help you sell in multiple channels including social media. If you have a Shift4Shop store, you can easily integrate with Facebook.
#4 Sell From Your Own Online T-shirt Store
If you're serious about selling t-shirts online, you will want your own eCommerce store. Your store gives you complete control over your designs, your prices, and your marketing.
As with most of the channels mentioned, if you have your own online t-shirt shop, you will need to print and ship each order.
If you choose to use Printful, Print Aura, or similar, you can once again outsource the printing and fulfillment services. Plus, with your own online store, you will be able to easily integrate with both retail marketplaces and Facebook.
Thus, having a Shift4Shop site really gives you three out of four of the best channels for selling t-shirts online.