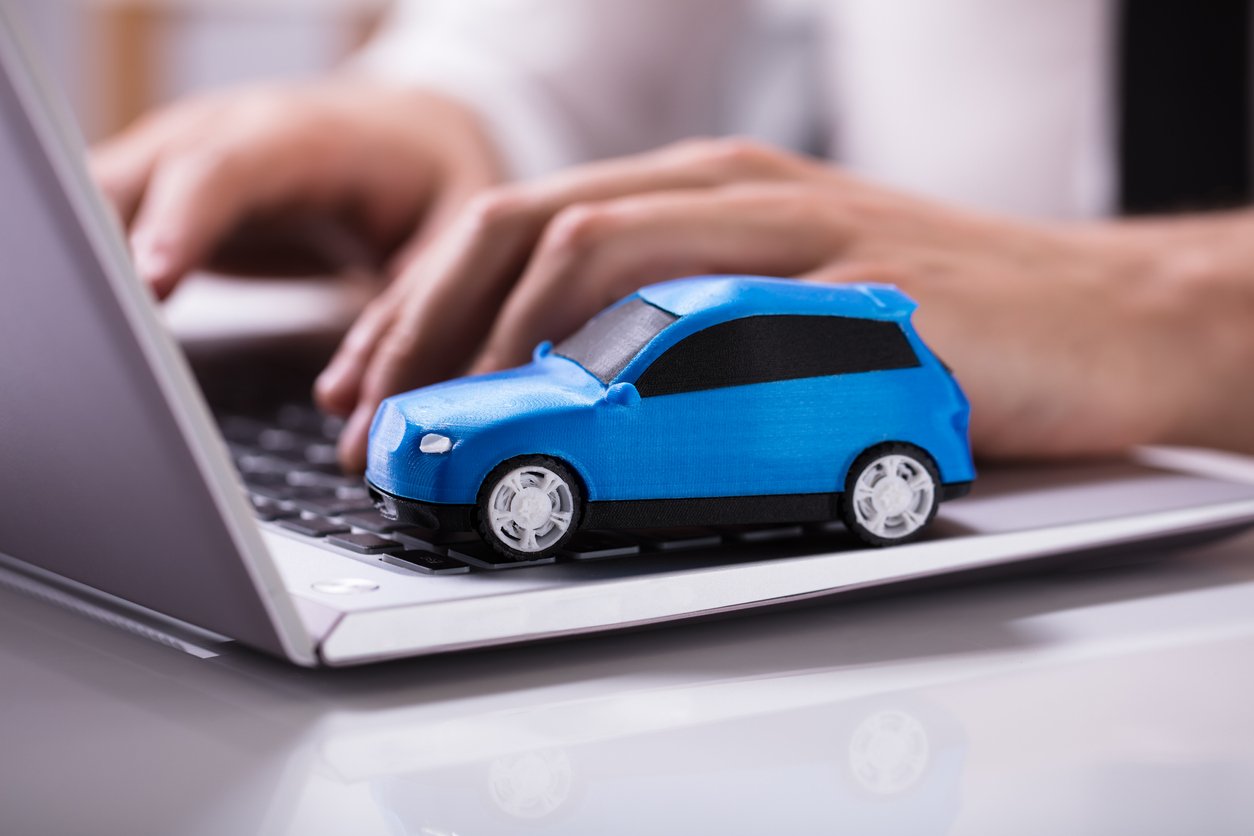 Is it necessary for a traditional brick-and-mortar auto parts seller to build an online presence? This question runs on the minds of all automotive parts retailers and wholesalers. Well, the winds of change are here: Auto Parts selling has now gone online.
For years, aftermarket automotive spare part sales for cars and bikes were considered a regular brick-and-mortar style of business. If a customer required a replacement accessory or engine part, he/she visited the nearest auto parts seller and completed the purchase. However, all that has changed with the increasing popularity of online shopping.
Today, the lines between online and offline shopping are blurring. Even if a customer visits a brick-and-mortar store to purchase a product, he/she starts the transaction by researching the product and the store online.
According to information published by Google, nearly 25% of all automotive searches are for spares, services and other maintenance activities. By searching online, customers not only get the information that they need, but they also take action. 1 in 2 mobile shoppers who search for auto parts online call the store directly from the search results.
Today, people are not purchasing vehicles as frequently as before. Industry stats reveal that the average age of cars and bikes is increasing. This trend presents an incredible opportunity for auto parts sellers and after-sales providers.
By increasing your business' visibility online, you can ensure that you convert all the searches into paying customers. Here, in this guide, we share with you some smart SEO and marketing tips for selling auto parts online.
Best SEO & Digital Marketing Strategies for Auto Parts Sellers in 2019
1) Embrace Dynamic SEO Strategies
One of the biggest roadblocks for auto parts sellers while going online is the sheer amount of products they sell; inventory is often massive. Auto parts sellers have a vast product range, including nearly hundreds of products for each model and version of any given vehicle.
Working on SEO for each page is time-consuming, as there are dozens of product categories and thousands of individual product pages.
A better and faster approach is dynamic SEO. This strategy involves dynamic tagging of page titles and meta descriptions. Dynamic tagging allows professional SEO experts to pull up details of categories and product names and automatically populate the different fields, rather than doing each page manually.
2) Send out a Monthly/Weekly Newsletter to Customers
An email newsletter helps you achieve two primary goals:
It acts as a platform to keep your customers in the loop – you can send out timely and useful information to all your customers easily.
It keeps reminding your customers about your business.
Here are a few email marketing strategies to keep in mind while drafting your newsletter content:
Keep it short – preferably less than 200 words. Remember that most of your customers will be accessing their emails on mobile devices, and no one has the time or patience to wade through blocks of text.
Provide a clear call to action – make it easy for customers to do exactly what you want them to after reading the email. Do you want them to arrive at a landing page or check out a product page, etc.?
Make use of a professional email newsletter design software. There are plenty of tools that make it easy to create visually rich emails in a jiffy. Remember, you need to keep your emails colorful and attractive to get your customers to read after opening.
3) Content is King
In 2019, SEO is all about creating strong content that offers value to the reader. It's not just about keyword stuffing anymore. Keep this in mind while designing an auto parts website for your auto parts store. So, what makes good content?
It should add value to the reader, be engaging, and informative. Start by adding a blog section to your auto parts website. You can do this on your own (if you know the basics of web design) or hire ecommerce website developers to help you out.
Once you've added a blog, update it with regular posts. A comprehensive and up-to-date blog is a good way build your authority in the niche. Well-written posts are high traffic magnets and increase the organic SEO rankings of your site.
4) Work on Building Organic Links
One of the best ways to boost your SEO rankings is relevant and high-quality links. Let's say a blogger purchases an auto part from your ecommerce store and mentions it on his/her blog. The mention sends a signal to Google and other search engines that your web page is credible and trusted which, in turn, helps your site rank better.
The more quality links you have, the higher your ranking can get. Remember that quality always triumphs quantity. Try to work on building links organically and don't engage in malpractices like purchasing low-quality links – it leads to more harm than good.
5) Fix Broken Links
The previous point discussed external links that direct to your site. Instead, this point focuses on internal links – the links on your site that connect individual pages. Make sure that all internal links work as desired and do not lead to any missing pages.
Broken links are not only frustrating for site visitors, but also for search engine bots that penalize your site. Broken links are easy to fix. But, the most time-consuming task here is finding them. You can seek the help of a professional auto parts ecommerce site builder to help you locate broken links and fix them.
6) Simplify the Checkout Process
With cart abandonment rates at an all-time high, you need to ensure that your ecommerce store is super-simple and easy to navigate. Evaluate your website design. See if there are any unnecessary steps like: asking customers to enter their shipping and billing address separately, getting them to share how they heard about your store, or making it compulsory for visitors to create an account before they can check out.
Your ecommerce website designer will be able to remove these redundancies from your site and simplify it.
7) Add Content and Tags to All your Product Pages
Following the three steps listed below is a sure-fire way to boost your organic product page SEO rankings:
Ensure that all product pages have at least 200+ words of relevant, useful, and unique content.
Don't copy paste similar content on all product pages.
Tag all your product pages with appropriate keywords.
8) Work on Reducing your Site Load Time
Check the time it takes to load your site across devices. If it takes even more than a few seconds, then you are likely to lose your potential customers. If site visitors leave your page within seconds, it increases your page bounce rates which causes your page rankings to fail. One way to reduce page load times is by removing images that are too big and videos that take a long time to load.
9) Include Part Number & Product Manufacturer on All Pages
Studies show that increasing numbers of customers use long-tailed keywords instead of shorter ones. To give an example, let's say that you own a Toyota Corolla and you're looking for new brake pads. Your search query won't be the generic term, "brake pads." Instead, you're likely to use, "brake pads for Toyota Corolla SE 2016."
By including these details in your product pages within the title, meta descriptions and the content, you increase your site's visibility in search results.
10) Be Active on Social Media
Today, a large number of consumers start their shopping or make purchasing decisions based on what they see on social media. Create an account for your business on popular social media platforms like Facebook, Instagram and Twitter. Here are a few ideas for social media content:
Share pictures of happy clients using your products.
Introduce new products.
Give information about sales and offers.
Talk about the uses of each product and how it adds value to customers.
Take your customers behind-the-scenes to show them what happens when they place an order online.
Remember that social media is a two-way communication channel. It's not just about posting image after image; you have to respond to comments and engage with your followers to build customer relationships.
SEO and Digital Marketing: Two Tools in your Arsenal to Boost Sales
Make use of the ten tips listed here to grow your auto parts business online. And, remember that online presence is no longer an option, but instead is mandatory for all auto parts sellers – including you. So, get started today and gain an advantage over your competitors.