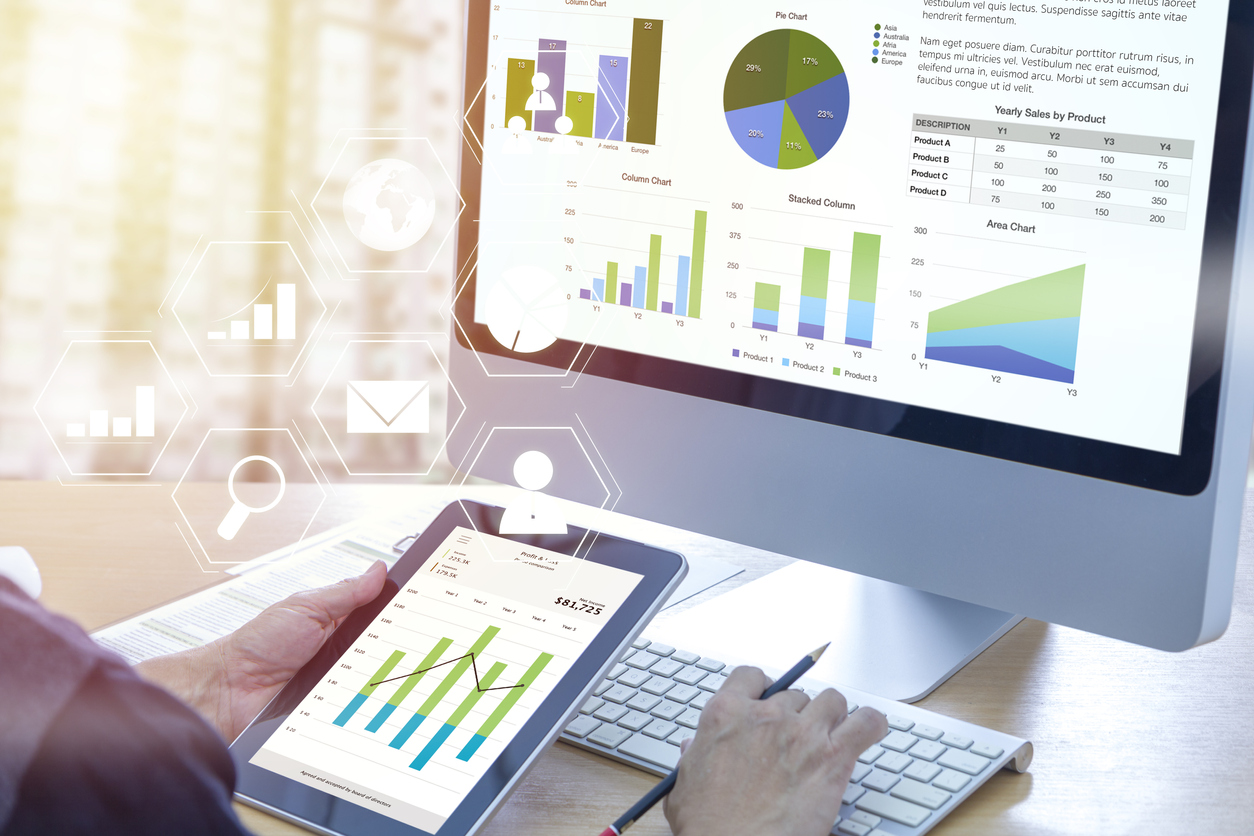 Keeping up with the latest trends is vital for anyone running a business. Dedicated entrepreneurs and online store owners should always be vigilant of the newest developments in technology, as well as the most recent research on customer behavior. If you are aware enough and quick-witted enough, you can make more informed decisions about everything related to your overall strategy: which innovations to use, which directions to take, and which updates to make on your website. Watching the trends for long enough may even allow you to set the trends yourself, placing you at the vanguard of your industry.
This is especially crucial for businesses that rely on B2B transactions. The average consumer has little need for studying the changes in the online market, nor for learning about the best new tools and resources in the world of eCommerce. However, if your customers are businesses, they may be learning everything they can about precisely those subjects, so they, too, can apply their knowledge to their own strategies. If you plan to sell to a customer, you must think like a customer. If you run a B2B enterprise, you must not just think like a business, but rather like a business customer.
Luckily, more than a few organizations and private companies on the internet also think like business customers. They know that plenty of people want to stay on top of any current developments, so they conduct research and release their findings. To help you stay one step ahead of competitors and customers alike, we have amassed some of the more notable results of recent studies. Feel free to take inspiration from our list of B2B eCommerce trends.
An Increase in Content Marketing
We have previously extolled the virtues of utilizing content creation as a form of B2B marketing. More and more B2B businesses are steadily realizing just how advantageous it can be, and more and more of them plan to incorporate the practice into their strategy. For proof, look no further than exhaustive research collected in a new report jointly presented by Content Marketing Institute, MarketingProfs, and Conductor.
The ninth annual B2B Content Marketing Benchmarks, Budgets, and Trends — North America report contains some interesting eCommerce market statistics derived from the three organizations' exhaustive research. Notably, one survey reports that half of the surveyed B2B marketers "expect[ed] an increase" in their budget in 2019. They divided this metric between two responses: 34% estimated an increase between 1% and 9%, while the remaining 16% anticipated something even higher.
In contrast, the percentage of respondents who expected a decrease — any decrease by any percent — was only 4%. An additional tenth of them said they were not yet certain. This means a whopping 86% of the surveyed B2B marketers indicated favorability toward content marketing. Businesses tend to slash the budgets for anything that they believe is not getting results. Even keeping the same budget, as 36% of the marketers responded, is a sign of success.
Clearly, many B2B enterprises have found content marketing to be quite effective and will continue to utilize it. Other statistics on the report bear this out. Seven out of ten respondents claimed that their content marketing strategy was at least "somewhat more successful" at that point than it was a year earlier. Only 3% reported less success.
Taking all this together, the conclusion seems obvious: content marketing should be part of any B2B business's strategy. At the very least, it is worth a try, even if you are unsure. According to the report, it is more than likely that your competitors are already trying it — and benefiting.
A Greater Emphasis on Customer Experience
Walker Information is a consulting firm specializing in customer experience, which refers to how customers believe they are being treated by a company. As part of their service, they conducted research for and published a report in 2013 called Customers 2020, which received an updated four years later called Customers 2020: A Progress Report. In this report, they attempt to forecast the B2B eCommerce trends of 2020, particularly those related to customer experience. To summarize their conclusions, they saw that this aspect of B2B eCommerce would become more important than ever before.
One valuable statistic they revealed revolves around the percentage of customers who specifically expected "a personalized experience." In 2013, only a paltry 4% of the interviewed "customer experience professionals" believed that B2B customers cared much about it. The percentage grew to 31% in 2017. When Walker asked the same respondents to estimate how many customers would expect a personalized experience in 2020, the percentage skyrocketed to 88%. They could not help but note that this was "the largest gap of all of the expectations we measured." In less than a decade, this quality went from easily ignored and optional to practically the backbone of any business model.
Similarly, customers will also take for granted that online B2B enterprises will offer "an easy experience." This statistic also ballooned in importance over the past few years. Only 11% of experts viewed it as expected in 2013, but it went up to 47% in 2013. For 2020, an overwhelming 90% of them perceived that customers would want greater ease of use. This mindset is integral to any effort at bolstering customer experience. Especially in light of these statistics, it must become integral to the strategy of any online business.
Customer experience has long been a defining principle for B2C eCommerce, which brought us many of the more recent innovations in the field and developments in consumer expectations. If Walker's conclusions from their research hold true, B2B enterprises will have to adopt some of those measures themselves. This may be because the youngest business owners of today lived through those changes from the other side, as online consumers. These digital natives are much more likely to expect the same personalization, ease of use, and general treatment as B2B customers that they receive as B2C customers.
A Surge in Account-Based Marketing
Traditionally, B2B companies take a broad approach to attracting new customers and optimize their practices to make themselves as widely appealing as possible. This strategy has worked for many, and it will almost certainly remain a popular business philosophy. However, it is not the only approach that you could take with promoting your own.
With account-based marketing, you could identify a few specific businesses in your chosen field that are most likely to purchase your products or services. Then, you direct all of your marketing and sales efforts into targeting them. These strategies are different in the same way as using a large net to catch several small fish and using a particular bait to nab the proverbial "big one."
Account-based marketing began gaining acceptance as recently as 2015, and industry experts were already predicting that more B2B companies would adopt it. Only 20% of businesses had been using this form of marketing for a year. 2017 saw the percentage climb to 36% of businesses, and by the end of 2018, the trend truly began to blossom as an estimated three out of five companies utilizing that strategy.
This exceptional growth is only happening because those who try it are getting results. According to a 2014 study from ITSMA, more than 80% of marketers say that the ROI they see for account-based marketing is at least "somewhat higher" than "other marketing investments." Half of these marketers said the ROI was "significantly higher." This was at a time before this form of marketing really broke into the mainstream. As practices have been refined over time, ROI might be even better now.
This only makes sense, given everything we revealed earlier about the trend of customer experience. Business customers are increasingly expecting a personalized experience, and account-based marketing is all about tailoring a campaign to one single potential account. If you can follow that up with a similarly tailor-made customer experience, then you can expect them to stay with you.
Dealing with Change
The B2B eCommerce trends described here are some of the most significant, and you should start doing something with that information if you are not already. Inevitably, some trends will fall out of favor and fade away as fads. However, that is no excuse for ignorance. Just as inevitably, others will prove so beneficial that customers will take them as a given. If you fail to incorporate these developments into your B2B eCommerce strategy, you will find yourself behind the times. Customers will take one look at your website, dismiss it as outdated, and fall in with your hipper, up-to-date competitors. That is assuming you can even get customers to your site at all.
Of course, feeling concerned about change should not be a source of shame, either. It is an all too human reaction, and often a perfectly understandable one, to the passage of time and the abrupt shifts in the world around us. With that said, there is great truth and wisdom to the cliché that the only permanent part of life is change. An astute business owner, or at least one who wants to continue making a profit, knows that adapting to trends is necessary — even when it is uncomfortable. Besides, that discomfort may someday change as well: as time passes, you, too, will grow accustomed to the new normal.
And then a new development may uproot you once more, and on and on we go.