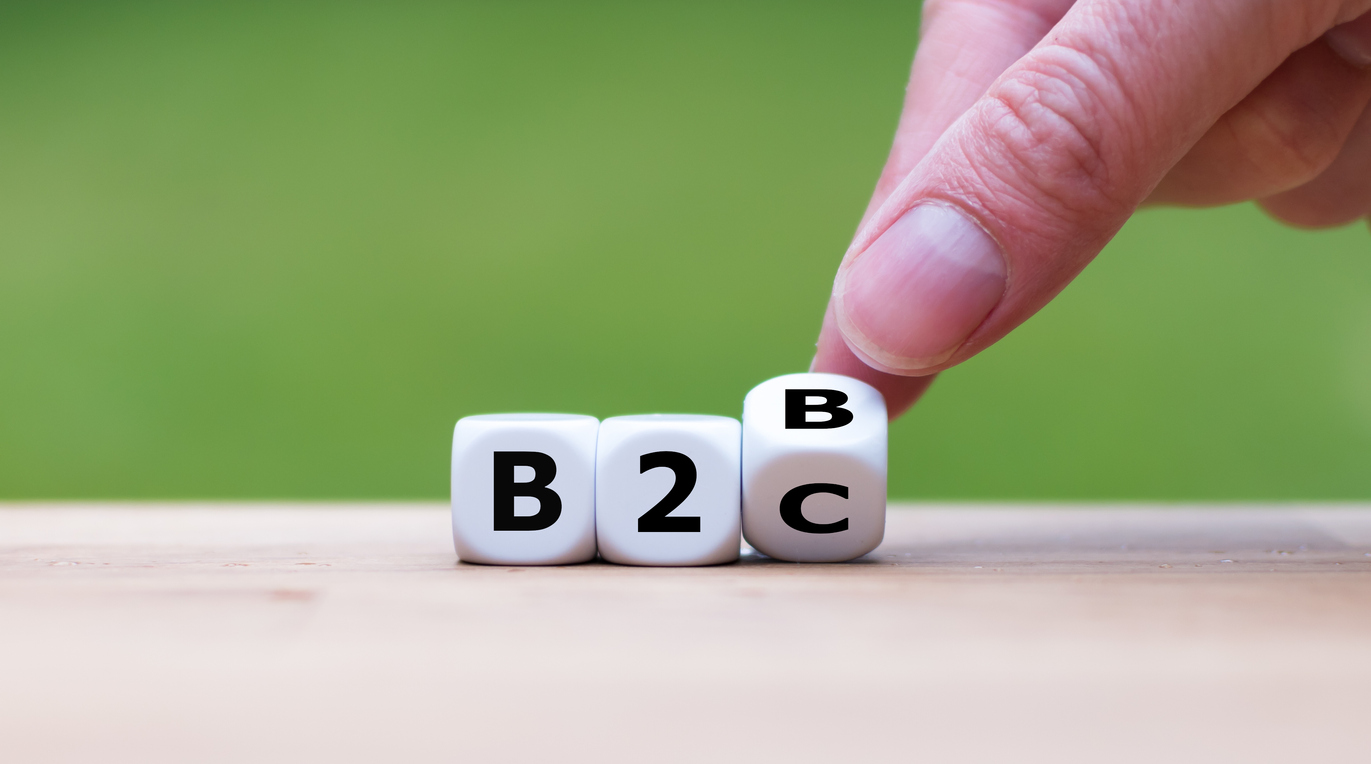 While eCommerce may be seen as one universal market, there can be some stark differences between the world of B2B & B2C eCommerce. Whether you're an established business owner or an aspiring one, it's important to know how both forms of eCommerce differs when it comes to decision making, pricing, marketing, and other business practices.
B2B vs. B2C
Before we dive into the juice of this article, we should seek to understand exactly what B2B & B2C truly mean.
B2B stands for "business to business" and is a term used when one business makes a commercial transaction with another business. This typically happens when businesses are sourcing materials for their production process or output. So, for example, a B2B eCommerce transaction could be between manufacturers, wholesalers and retailers of products and services. A perfect example of B2B eCommerce would be when a business buys product from their supplier or vendor on a website like Alibaba.
B2C, on the other hand, stands for "business to consumer." This is when a business sells its products and services to consumers directly. A B2C eCommerce transaction will always be with the end user who buys the product for their use. A good example of this would be when a consumer purchases a new iPhone from the Best Buy website – this would be B2C eCommerce. Make sense?
Now, let's dive deeper into the main differences between B2B & B2C eCommerce so you learn some key insights into running your online store as effectively as possible!
1) Buyer's Intention & Decision Making
A B2C transaction doesn't happen until a consumer feels the emotional need to buy a product or service. The fact that consumers often spend the whole night waiting outside an Apple retail store to buy the latest iPhone proves the extent of which emotion is involved in the B2C world.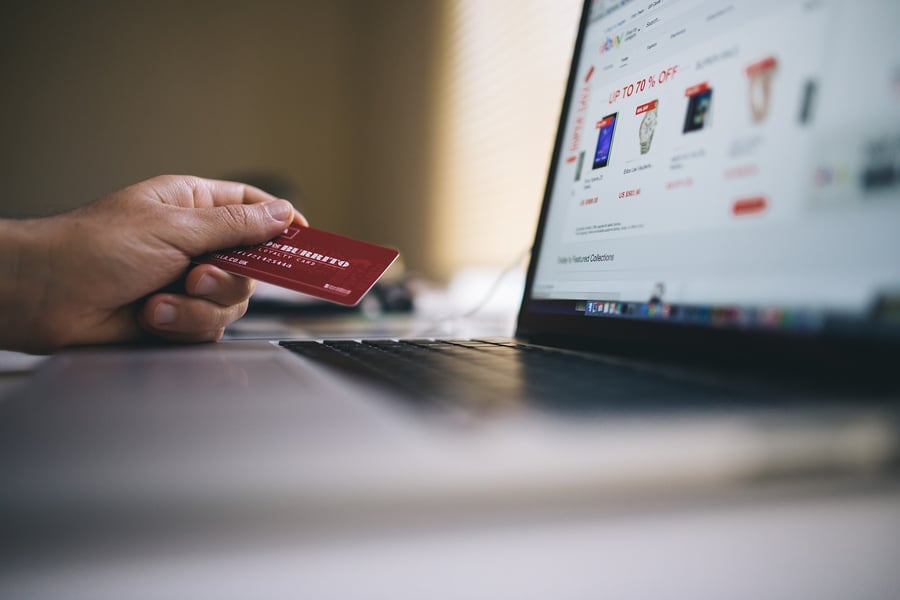 Clearly then, the way decision making happens in the world of B2C is a lot more compulsive and sporadic in nature, with a lot depending on the mood or the feelings a consumer is experiencing. Also, it's usually only one person that makes the buying decision, so the buying process is a lot quicker with only one decision maker involved!
On the other hand, B2B eCommerce is a lot more rational. Buyers make decisions based on logic and usually make purchases that help their business make more money, save money or act like an investment that leads to a rate of return in the long run. Impulse buys are extremely low and basically nonexistent – this means any type of flash promotions or add on purchases are not effective with this type of audience, so there's no real ROI on these types of tactics.
The buying process in the world of B2B is a lot more planned and systematic than B2C. When B2B buyers are looking to buy or restock products, it's usually due to a departmental need as opposed to a spur of the moment buying decision.
In B2B eCommerce, it may take a business several weeks to go through the process of issuing a purchase order, deciding on the quantity of products they want to buy and seeking out finalized purchase permission. Usually, there's more than one person involved in the decision-making process too, which makes it much more complex than a B2C purchase.
In a nutshell, it's important for eCommerce retailers in the B2C world to stimulate the emotions of their buyers in order to attract them to transact with them. On the other hand, in the B2B world, an eCommerce retailer needs to provide buyers with relevant information to 'persuade' them to make the purchase, while winning their trust in the process.
2) Scope & Size of The Audience
B2C eCommerce is usually targeted at a specific segment of the overall general public. For instance, a sports shoes retailer could target athletes or people who're interested in sports, which could be a very large volume of people.
For this reason, B2C eCommerce websites must be able to handle a large volume of traffic, as the transaction value is a lot smaller, but the volume of transactions is a lot larger! That's why it's important for B2C eCommerce websites to focus on the security of any payment information their consumers might give out on their website, like credit card details.
On the other hand, B2B eCommerce is only targeted at a very specific type of business. For instance, a business may be targeting law firms of a certain size within a specific location. Therefore, the volume of transactions may be a lot lower, but the dollar value of each transaction may be a lot larger.
Since a lot of B2B transactions don't happen online due to their size and nature, it's best for B2B eCommerce websites to gear their websites towards generating leads. B2B eCommerce websites should also seek to secure information pertaining to their leads, like the contact details of their target audience.
3) Website Differences
While design is important in both the B2B and B2C world, there are some subtle differences between both types of websites. As explained earlier, in B2C eCommerce, users are motivated by their emotions and their desire to make the buying decision. And, design is an important part of stimulating a user's emotions!
So B2C eCommerce website stakeholders should be focusing on making their website look visually stunning in order to stand out from the competition and create a website that's in line with their brand's image and persona.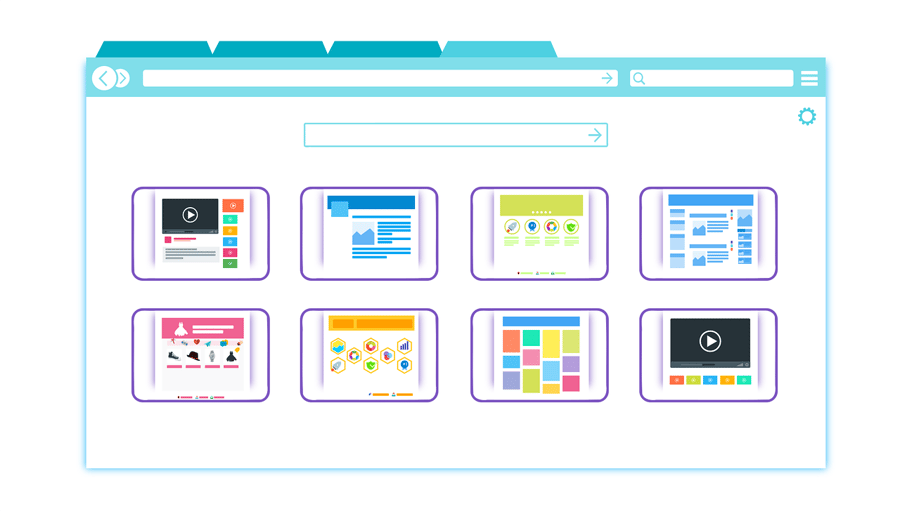 B2B eCommerce websites, on the other hand, need to be a lot more factual in nature and should be geared towards providing relevant information to their users in an organized and easily accessible manner. A quality site search is also very important when it comes to a B2B eCommerce site. In fact, 62% of online B2B buyers ranked enhanced search functionality as "increasingly essential" to their shopping experience.
In terms of the kind of content on a B2B eCommerce site, buyers are looking for something more educational in nature. Nowadays, many B2B buyers educate themselves on products using content they find online. This may include videos showing product demos or case studies showing how your B2B product helped another company. The content itself matters more than the way in which it's presented!
4) Customer Lifecycle
Customer life cycles are a lot longer in B2B eCommerce than they are in B2C eCommerce. B2C customers may only make one off purchases from an online store and never return. Once their purpose has been served, they may not make another purchase for some time, unless they have a compelling reason to do so. It's a lot easier for consumers to look for alternatives these days!
In contrast, B2B customers are usually interested in building a long-term relationship. Once you build trust with your B2B customers, you might work with them for years to come.
The concept is quite simple if you think of it. A B2C eCommerce business has to sell 10 million products at $10 each to become a $100 million business, but a B2B business may only need to sell 1000 products worth $100,000 each to become a $100 million business! For these reasons, customer acquisition takes a lot longer in the world of B2B eCommerce.
5) Marketing Approach
The marketing approach can vary significantly between B2B and B2C eCommerce. In B2C, conversion is king. That's why B2C eCommerce businesses invest heavily into paid ads, content marketing and even influencer marketing in order to boost conversions on their site.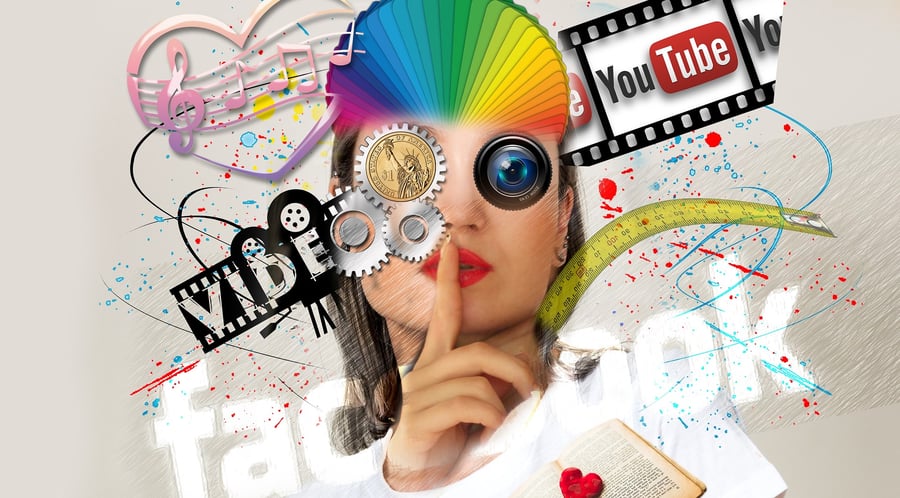 In the B2B marketing world, however, the focus is more on generating leads. That's why B2B eCommerce websites usually ask website visitors for their contact information – so their sales team can touch base with them at an appropriate time. This is also because pricing is a lot more complex in the B2B world, and it's not always possible to give all customers the same price. There may be a lot of negotiations involved before businesses can agree on the price that they're happy with.
6) Pricing
In B2C eCommerce, the average order value tends to be fairly small compared to B2B. Brands may need to sell to hundreds, or even thousands, of people in order to hit the million-dollar mark. In the B2C world, the pricing structure is also much more straightforward. An item may cost $25 and, obviously, as a consumer you won't be able to negotiate that price.
When it comes to B2B eCommerce, average orders tend to be much larger. B2B brands could have a couple customers and still generate millions, if not billions, in revenue. The pricing structure is a bit more complex though when compared to B2C. For the most part, B2B purchases are fairly large, but these prices are generally negotiable and based on some type of agreement. B2B buyers will receive different prices based on future agreements, their buying history, and other factors.
Wrapping It Up
While there are plenty of similarities between B2B and B2C eCommerce, you must keep the differences in mind, and make business, design and tech decisions based on what suits your type of business and what your audience would love you for!