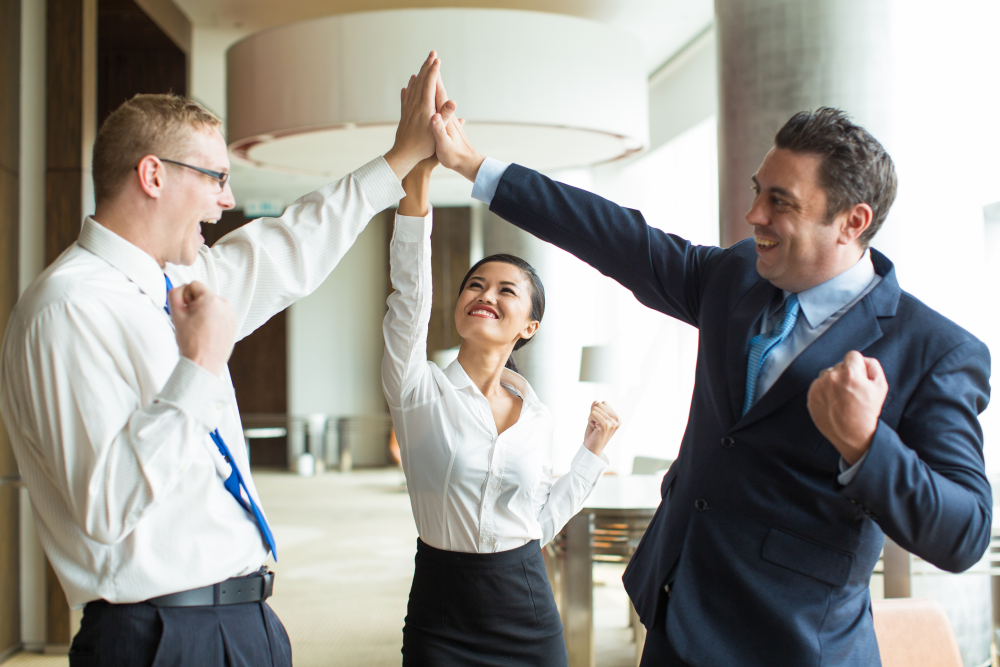 When it comes to marketing a B2B ecommerce website, it can be hard to know where you should start. You want to meet potential customers where they are – but where do other businesses hang out online?
It's a trick question. Even though we call it "business to business," there's still a regular old person doing research and making purchase decisions for that business. That's why you'll see a lot of overlap in the way B2B and consumer ecommerce websites are promoted.
There is a key difference, though – the B2B ecommerce market is over 3 times larger than the B2C market. That means there's a $7.7 trillion opportunity riding on how well you can market your online store.
It's your job to find the most effective ways to market your business' ecommerce website and grab your piece of the pie. Here we present the 3 most effective channels for B2B Marketing.
#1 Search Marketing
In the B2B ecommerce world, one marketing channel reigns above them all – search marketing. Organic search is the most effective channel for reaching new audiences, finding engaged leads, and securing positive return on your investment.
In fact, organic search is consistently rated the best marketing channel for ROI. And visitors who find your website through search are twice as likely to be highly engaged. According to a study by BrightEdge, organic search is responsible for more than 50% of the average website's traffic – and more than 40% of total revenue comes from that traffic.
Why is search marketing so effective for B2B ecommerce? There are a few reasons.
Organic search allows your business to reach new and wider audiences who might otherwise have no idea who you are or what you do.
Searchers have sky high purchasing intent, too. Using smart keyword research, you can tailor your website to rank for specific terms that indicate a searcher is ready and likely to buy.
With organic search, you have a built-in feedback machine. By monitoring analytics like clicks rate, bounce rate, and conversions, you have all the data you need to optimize your content and product listings to ensure the best performance.
#2 Email Marketing
Coming in at a very close second is email marketing. Of all the marketing channels, email routinely scores the highest ROI. According to Campaign Monitor, in 2016, marketers who spent $1 on email saw an average $44 return. That's huge.
Where search marketing is really good at customer acquisition, email marketing is incredibly effective for customer retention and loyalty – making it a perfect complement. Email allows your business to stay top of mind for customers, build a long-term relationship, and nurture both first and repeat purchases.
What makes email marketing such a successful channel?
Email subscribers are warm leads. Converting a warm lead is always easier and faster than selling a cold pitch. Once potential customers have opted in to your email list, you know they're interested in your business and worth pursuing.
Long-term relationship maintenance means you can capitalize on repeat purchases and customer loyalty that stands the test of time.
As a tool, email is the swiss army knife of your marketing toolkit. You can turn to email for content distribution, order management, upselling… you name it. Whatever your particular needs are, your email strategy can be tailored to them.
#3 Content Marketing
Our number three most effective channel for B2B eCommerce marketing is (drumroll, please!)... content marketing. Content probably isn't the first thing you imagine diving into – but it's one of the most versatile tools in your belt. It contributes to every other type of marketing you do, and it can be tailored to serve almost any purpose.
It can help educate potential buyers about your products. It can increase your reach on other channels like search and social media. It can even entertain prospects and build brand awareness.
Here's why content marketing is a vital part of every B2B ecommerce marketing strategy:
High quality content takes every other part of your marketing strategy to a new level. You can share great content on social, in emails, and it can score you valuable search rankings, too.
Content is what B2B buyers are looking for. With all of the research and comparison shopping that goes into a purchasing decision, buyers are hungry for educational content that showcases your understanding of their business needs.
Educational content, can help you speed up a relatively slow B2B buying cycle. By taking control of the research buyers are looking for, you can combine content with a smart email strategy to help nudge leads through the buyer's journey.
Turn to the Big Three
Marketing a new B2B ecommerce website can seem overwhelming. With all of the strategies and tools to choose from, it's easy to get lost. Just remember: you'll see the best bang for your buck with organic search, email, and content marketing. When analysis paralysis strikes, turn to these three as the foundation of your winning b2b marketing plan.
---