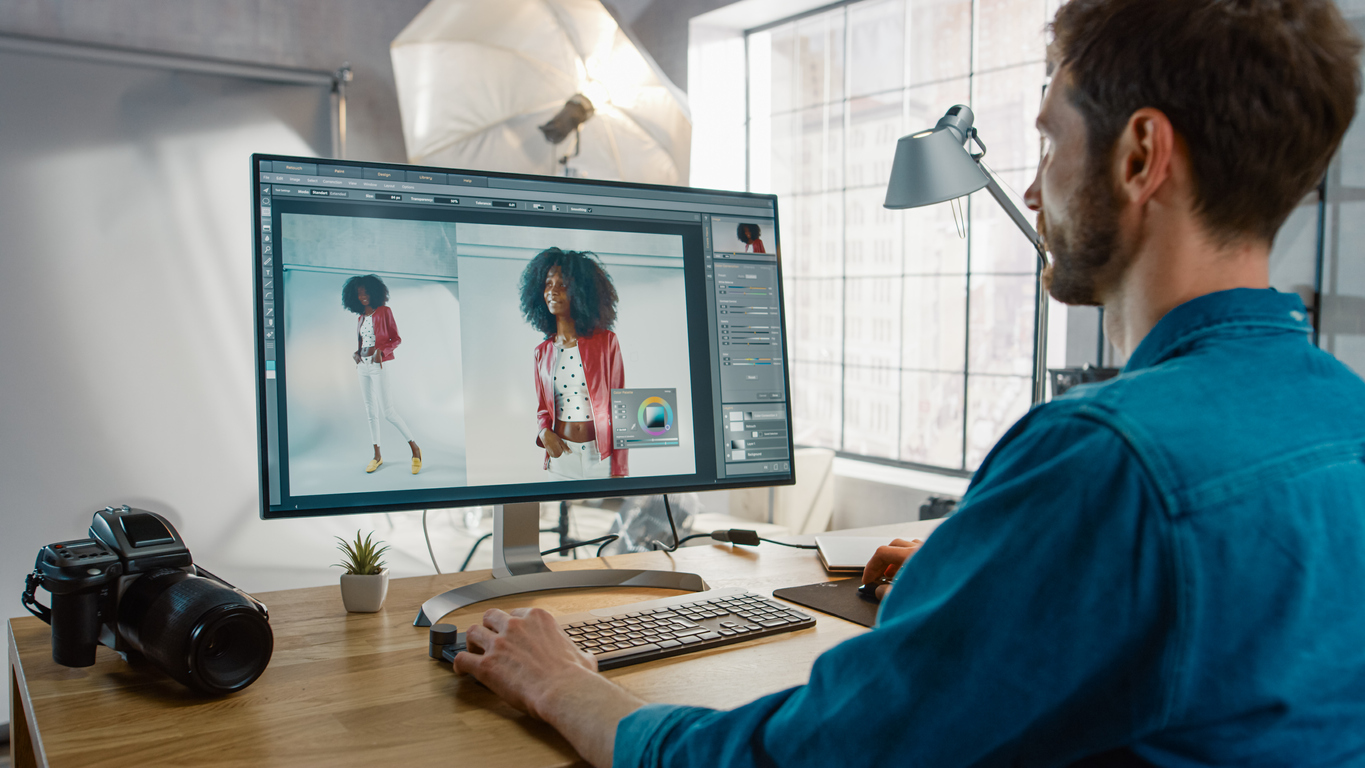 As the owner of an online store, pictures and images are essential to your success. While physical stores have the advantage of allowing customers to experience products in-person, online stores are somewhat limited. In order to show your customer everything they need to know about your product so they can make a confident purchase, you need to be communicating with them about as much as you possibly can regarding the product. And, in most cases, it all comes down to the product images.
Great product images will always improve your sales, while images that are average or worse have the potential to lose sales — and your customer's interest entirely.
In addition to product photos, online store owners now also need to communicate across a variety of social media platforms via digital content. This means, yes, more images. From sales posts to posts designed to generate followers, every single image your store creates and shares needs to be of the highest quality possible. When the first image a potential customer sees is that one image that just happens to be low-quality and grainy, chances are they'll never be a converting customer ever.
This is why finding quality photo editors that you like (and use) is essential.
Of course, most business owners aren't eager to spend money when they don't have to. And, most don't have a ton of time to invest in learning how to professionally edit beautiful photos and product images. Thankfully, there are some fantastic free editors available — and you can learn how to master them relatively quickly.
The 10 Best Free Photo Editors Online Right Now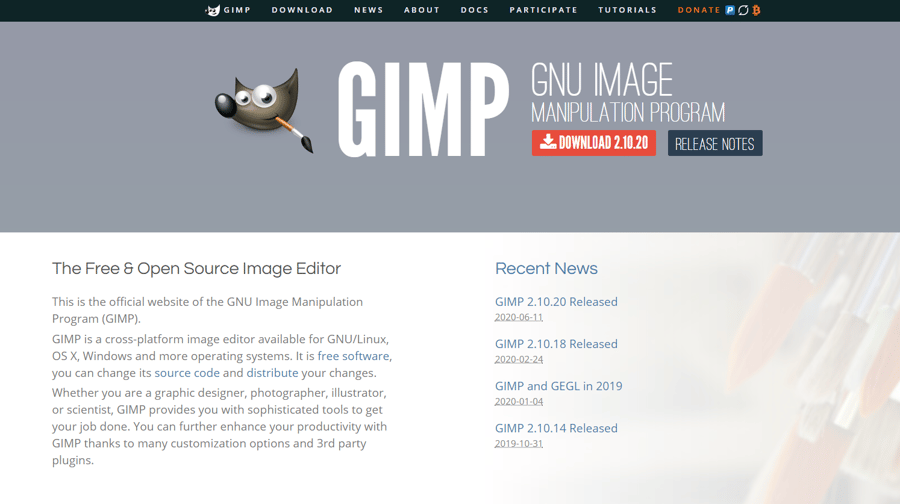 Having been one of the most popular free photo editors for quite some time, GIMP continues its reign by offering many of the same advantages as Photoshop, but all in a totally free program. Easy to customize, GIMP puts professional tools at your fingertips (including Photoshop plugins and the ability to create and add your own filters), allowing you to create just about anything. Even if time and passion aren't on your side, there's still plenty you can do with GIMP without becoming a photo editing expert.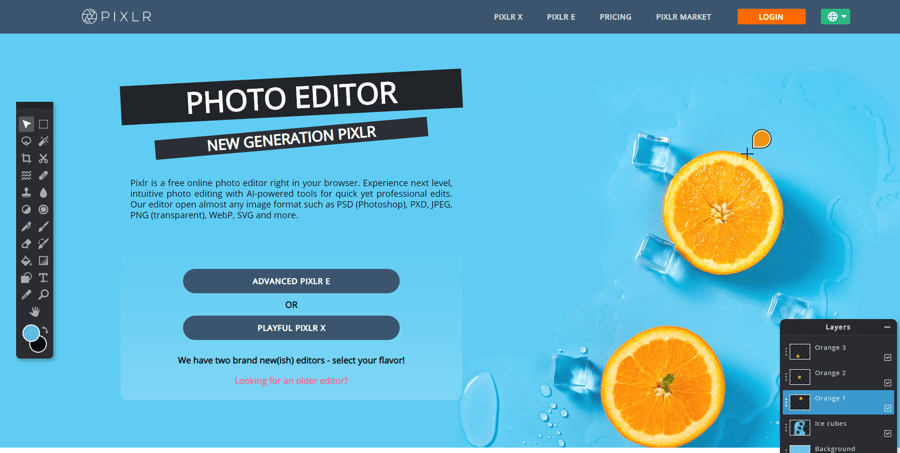 With the ability to access Pixlr from your browser or smartphone, this free photo editor can make your pictures look way more professional in the matter of just one click. Far easier than most photo editors (both free and paid), Pixlr is one of the top solutions for store owners looking to create professional looking photos and images — fast. And if you stumble upon something that is slowing you down, Pixlr offers numerous tutorials that are quick to watch and easy to understand, making this one of the least-frustrating advanced photo editors for busy people.

One of the fastest ways to elevate your images, Photoscape X allows you to access an image viewer so you can quickly see your own images – like the product photos you just took for your store. At first, Photoscape X can feel a bit overwhelming, but a few editing sessions (or video tutorials on YouTube) will make you feel right at home. One of the reasons that Photoscape X continues to be a top contender for free editing tools is that it comes with a lot of filters, effects, frames, borders, and patterns to choose from. You can also batch process photos, which means that getting a ton of new product photos ready for your store doesn't have to be a week-long process.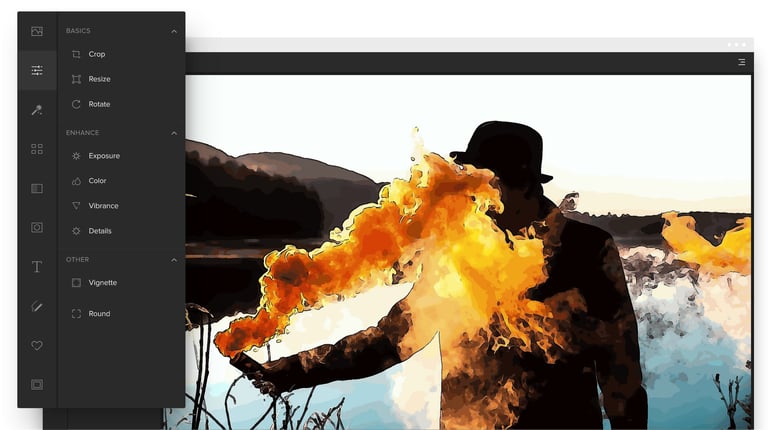 A simple yet powerful photo editor, Colorcinch lets you create amazing graphic designs and artistic photo manipulations with just a few clicks! With Colorcinch, anyone can become a professional designer in an instant, thanks to its very intuitive interface. New users do not require any tutorial to create outstanding photo transformations. You can start designing by uploading your photo or choosing from its library of stock photos. You can then transform your photos from lovely to spectacular with its hundreds of AI-powered special effects & filters (like cartoons, sketches, paintings). It has a built-in collection of vector graphics & icons, overlays, and frames as well as a text editor that you can play around with to craft any digital content.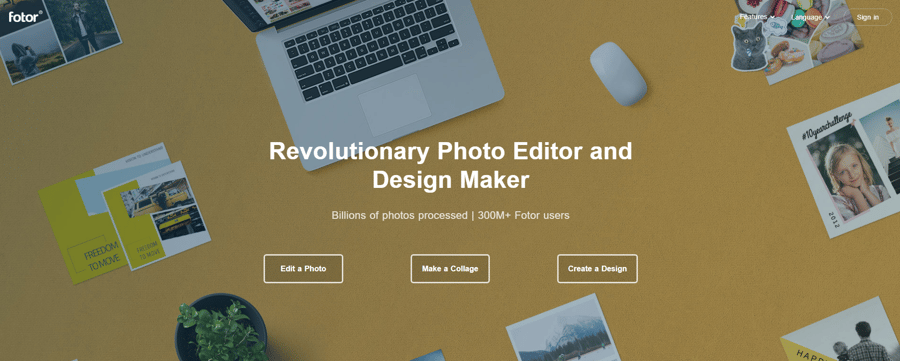 One of the simpler free editing tools available for online store owners, Fotor allows you to edit images without having to invest a lot of time into learning how to navigate the interface. Designed to be streamlined, Fotor, which is a browser-based editor, allows everything else going on in your computer to function normally (a welcomed change of pace for those used to experiencing serious slow down when photo editor programs are in use). But, as simple as Fotor can seem, it still provides a lot of serious features, including the ability to work with RAW files and a comprehensive set of Smart Filters for you to choose from. And, in addition to images, Fotor offers design help for business owners looking to create professional looking business cards, banners, invites, and more.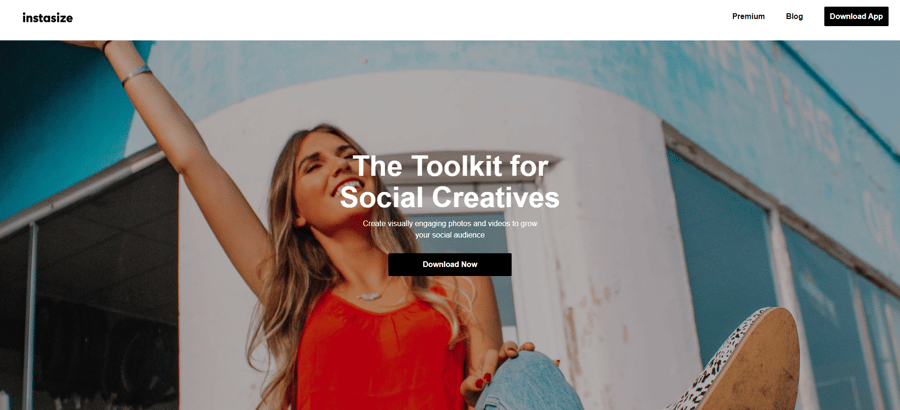 A wonderful free editor for store owners who love to work from their mobile devices, Instasize is easy to use and robust when it comes to features. Designed primarily for cropping and resizing images, Instasize has grown into offering a variety of other editing options (including over 100 professional filters, collage creators, beauty tools, and borders), making it a stiff competitor for other free editors. In addition to completely changing the look and feel of images by adjusting variables like exposure, brightness, warmth, tint, shadows, etc., Instasize allows you to work on videos, too, making it a best friend for stores relying on multi-media content to skyrocket user engagement.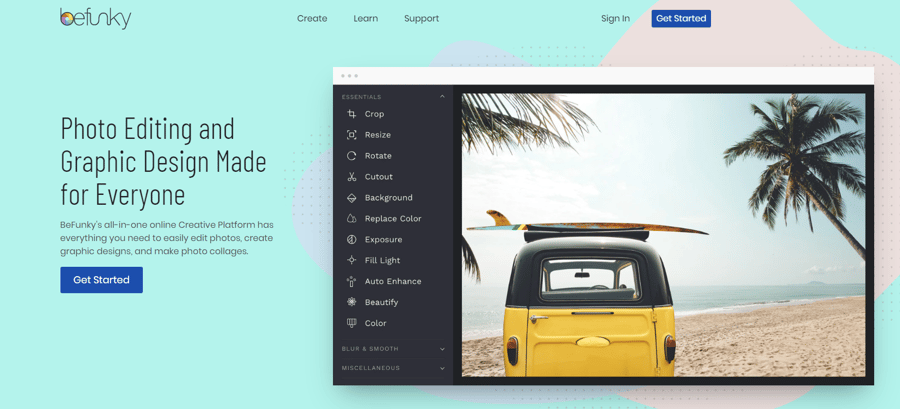 If you're looking for a way to make your images look better, as well as a way to design collages, brochures, posters, etc., then Befunky is one of the best free options available. Filled with a variety of design elements, Befunky not only helps you improve the quality of your product photos, but it can help make you a star on social media, too. Although it's not as robust as some free editors, that's actually why so many people enjoy using it. With fewer options to choose from, it's easier to get the job done and then get back to work. Fast and efficient, Befunky is invaluable for numerous online store owners around the world.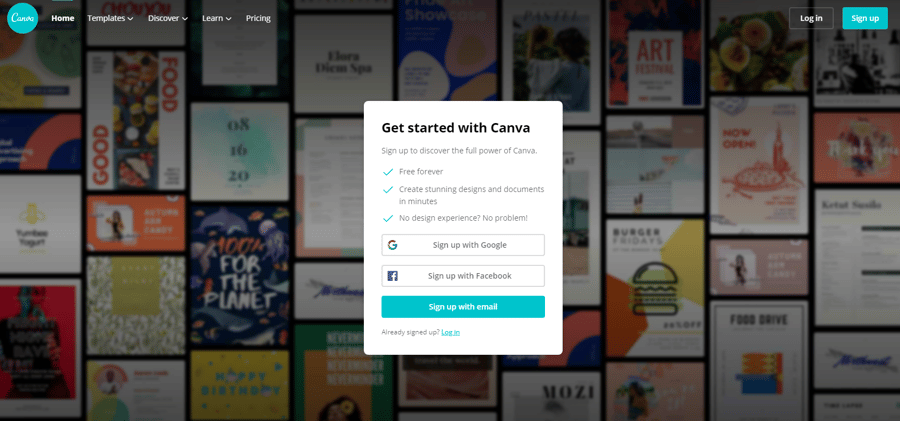 Used by plenty of social media accounts, Canva is also a valuable tool for store owners looking to quickly edit product photos. While it doesn't offer many export options (JPG, PNG, PDF), the wide array of templates available make it an essential resource for anyone looking to create digital content. While it is incredibly easy to use, Canva does have some paid features, which can make designing occasionally frustrating if you're not paying attention. Far from the potential of Photoshop, the simplicity of Canva is what continues to make it so popular. Canva is fun to use, which means some of your work tasks actually feel more like being creative in art class — and that's refreshing!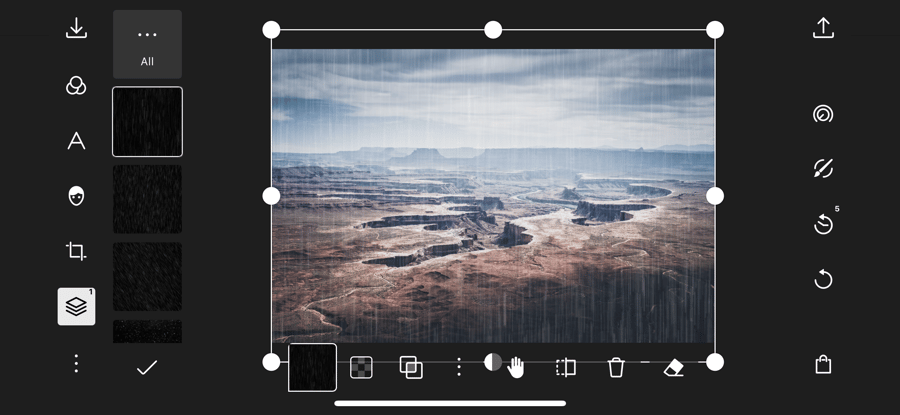 Not designed for beginners, Polarr is an outstanding free photo editing tool for people with design experience — or who really want to learn the ins and outs of photo editing. Featuring a variety of advanced editing tools and premium filters, it does take some time to become familiar with the interface, giving the experience somewhat of a learning curve. But, once you get the hang of it, few free editors can give you the options that Polarr does. One of the biggest downsides to Polarr, however, is that you can only export one file each day, which can be a serious issue if you have batched photo work for your store. Of course, there is a paid version of Polarr that offers unlimited exports and access to the premium filters. If you take the time to invest in learning how to use Polarr, the monetary investment might seem like a good deal.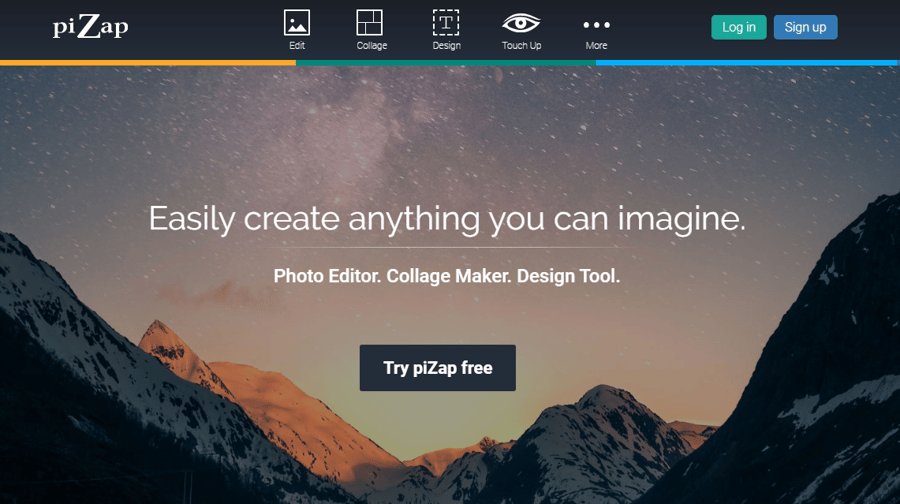 Another fun editing option, PiZap works well for social media images (a variety of templates are provided) and product photos that just need a bit of a "boost." While you can access PiZap's more basic tools with a free account, you'll need a paid account to access everything that the tool has to offer. However, the usability of the editor makes that small investment feel worthwhile for a lot of digital store owners.
Conclusion
The beauty of photo editing apps is that they allow you to dramatically (or, sometimes, subtly) change the way your images look and feel, totally transforming your online store's appearance. The better your online store's products look, the more likely your customers are to buy. And when every image on your store and social media accounts looks fantastic, you're setting yourself up for the ability to enhance the way your brand is perceived — and that's a big deal when online perception is all your customers typically have access to when making purchasing decisions.
While there are plenty of high-quality paid editors in play (Lightroom and Photoshop specifically), you don't have to invest the time or money in order to create professional looking images and digital content. Just like any good eCommerce tool, the right free photo editor can improve your online store's image without cutting into your monthly income — or your time.