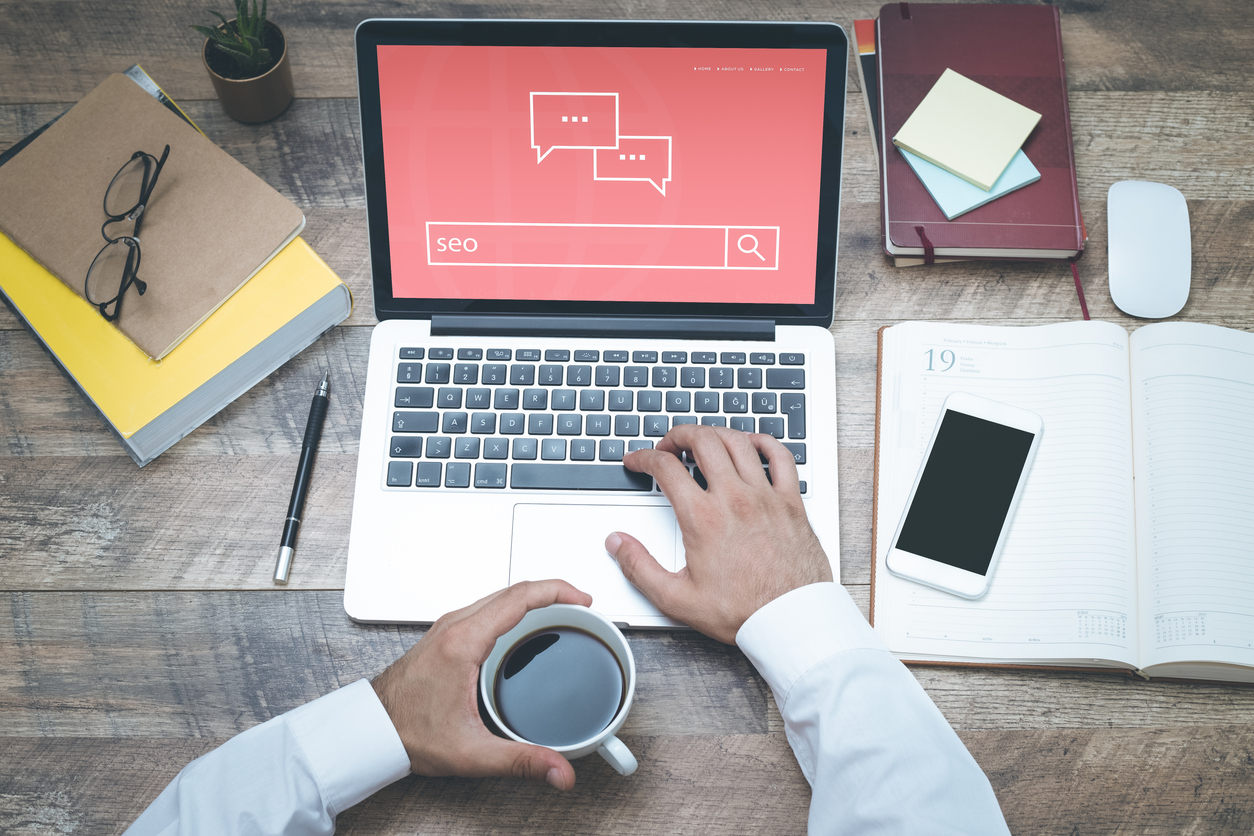 A lot of people talk about doing search engine optimization (SEO), but most of them don't actually know where to start — or how to get the results they want. The fundamentals of SEO are fairly easy to grasp, which is why so many people, especially business owners and entrepreneurs, talk about them. But, when it comes to actually applying SEO strategies to their business, very few ever get started. (And, if they do, it's often on aspects of SEO that really don't yield the best results.)
So, rather than waste time and money "doing" SEO without actually knowing what you're doing, why not get started with what really matters:
Keywords.
If you want your SEO tactics to have any traction, then you need to understand which keywords you're targeting and why. The right keywords not only bring more traffic to your website, but they also bring more of the right people — and that's critical.
If all of your SEO efforts only get people to your website, and not actual buyers, then you are 100% wasting your time and money.
Furthermore, when you understand which keywords you want to target for your SEO, it will help you design content (including paid ads) that speak directly to your audience. In other words, the right keywords bring in the right people, and that translates to sales.
Finding the Right Keywords for SEO
Of course, finding the perfect keywords isn't always a straightforward task, especially if you're trying to do it all on your own. There's only so much you can do without the help of advanced tools.
Today, the most successful SEO is guided by the industry's best keyword research tools. These smart tools provide incredible insights, guiding you every step of the way to ensure that you're finding the right keywords and, then, putting your advertising dollars in the right places.
While there are loads of SEO keyword research tools to choose from, the best all do these things (and more):
Find popular topic ideas for content
Sort through search engine searches so that you know what your audience is looking for
Plan your content strategy and schedule so that you can take action on the research you're finding
Provide you with seed keywords (one or two words) and long-tail keywords (common phrases and searches) so that your content can include both
Give you insight into what your competition is doing and how they're performing
Allow you to see what the top-ranking sites are doing to be on page one (and what you can do to perform even better)
The 11 Best Keyword Research Tools for SEO
Now that we understand what to look for when choosing a keyword research tool, let's look at some of the best available.
1. SEMrush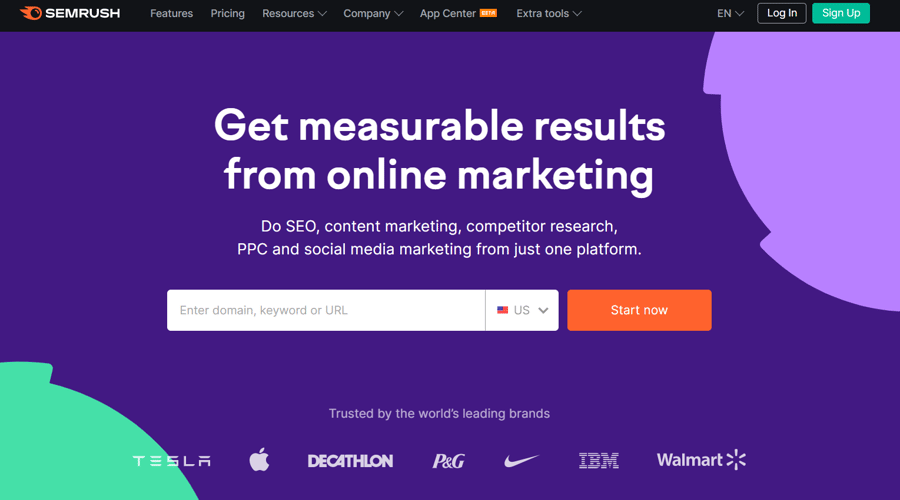 One of the most popular SEO tools, SEMrush does it all, including superb keyword research. While it does a lot, one of the best tools on SEMrush in terms of keywords is "Keyword Overview". By using this tool, you get all sorts of data that you can use to improve your search engine rankings, like how many people actually search for a keyword each month, the trend of a certain keyword (is it getting more popular?), and other similar keywords you might want to consider using.
Another great feature with SEMrush is that you can use your competition's websites in order to get a comprehensive overview of what's helping them rank, like organic search terms and other keyword data.
SEMRush is one of the pricier options on this list, with its cheapest plan starting at $119.95/month. This starter plan is best suited for freelancers, in-house marketers, and startups. You can also check other SEMrush alternatives if you are on a budget.
2. Jaaxy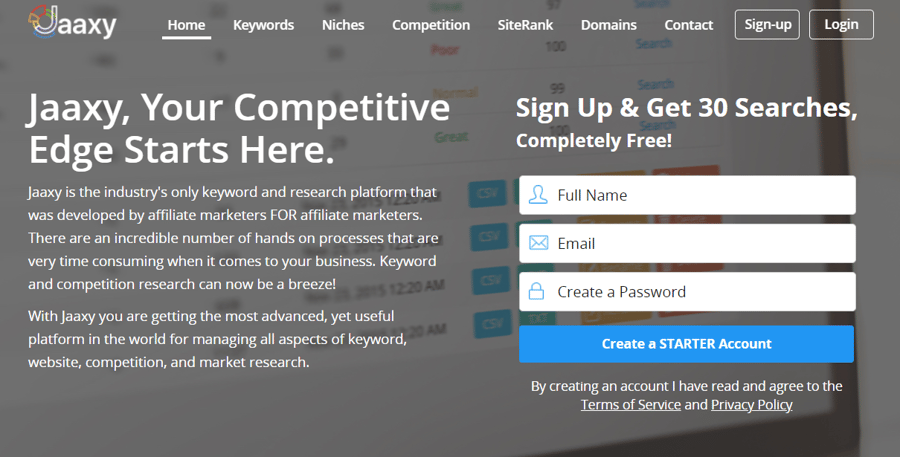 If you want thousands of keywords quickly, Jaaxy is a great SEO keyword tool to keep in your business's back pocket. One of the easiest keyword research tools to use, the biggest benefit of using Jaaxy is quite simply the volume of keywords you get from a single search. And, once you start looking at these keywords more closely, you can use Jaaxy to get even more data. You can also use Jaaxy to discover which of your competitor's websites are ranking for exact terms. Just use the Quoted Search Result (QSR) tool and you'll be on your way to SEO success in no time.
Jaaxy offers a free trial to test out their service, with a limit of 30 keyword searches and 20 search results. If you find that Jaaxy is a good fit for your business, you can start with their $49/month Pro plan.
3. AnswerThePublic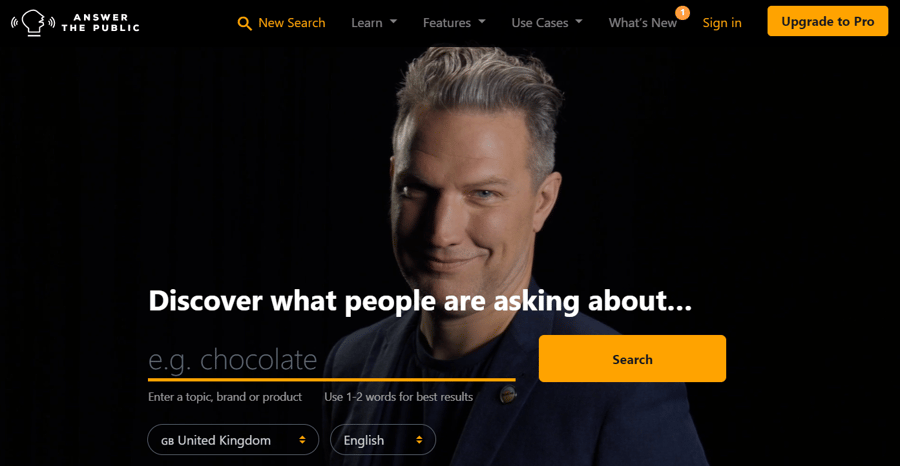 Less "formal" than other SEO keyword research tools, AnswerThePublic is unique because it is visually interesting to look at. And, when you get results you want to save, you can quickly download all of it into a CSV file. Because AnswerThePublic is so quick and easy to use, it's a great tool to keep on your internet browser. All you need to get started is a keyword and the tool shows you what people are searching for with that keyword.
All of the results you get on AnswerThePublic are generated from the auto-suggest features on Google and Bing. The free version of AnswerThePublic is great for content creators and bloggers wanting to generate content ideas that will perform well for SEO. If you need more in-depth results, you'll want to upgrade to the Pro plan (which is $79/month, paid annually).
4. Ubersuggest

Neil Patel, one of the kings of content and SEO, created Ubersuggest to help people get keyword insight. When you use Ubersuggest, you'll discover how many people search a certain keyword each month, suggestions for related keywords and phrases, and insight to understand just how difficult certain keywords will be in terms of search engine ranking. Ubersuggest also gets even more in depth by offering data for how many backlinks a website page has, how many times it has been shared, and more.
Ubersuggest is free to use, but certain features like historical keyword data can only be seen with a paid plan. Pricing starts at $29/month, and a free 7-day trial is available to test out first.
5. Ahrefs Keywords Explorer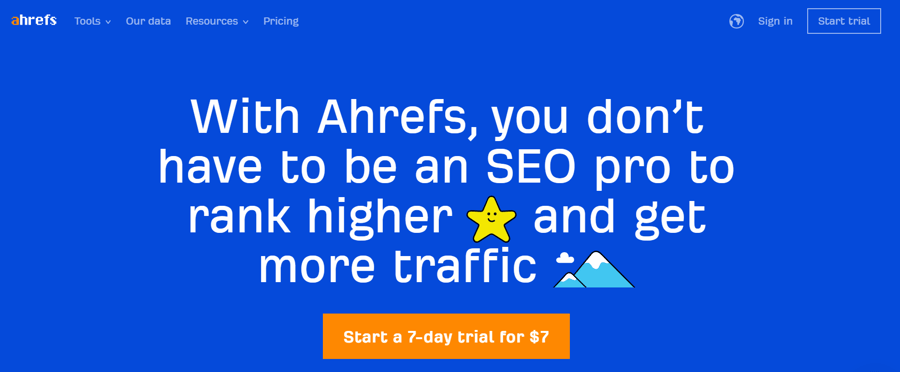 Ahrefs has been around in the SEO world for a while, but it's been updated and improved recently, making it another top competitor in terms of best keyword research tools. More than other tools, Ahrefs provides you with the most in-depth keyword information, including the super important "keyword difficulty" feature. By knowing how difficult it will be to rank for certain keywords, you can make smarter decisions about which keywords you want to target (and invest time and money in).
Ahrefs also gives you advanced information, including the exact number of backlinks required, in order to compete for keyword rankings on major search engines.
Pricing for Ahrefs starts at $99/month for their Lite plan. For $7, they also offer a 7-day trial to test out the software before committing to a subscription.
6. SECockpit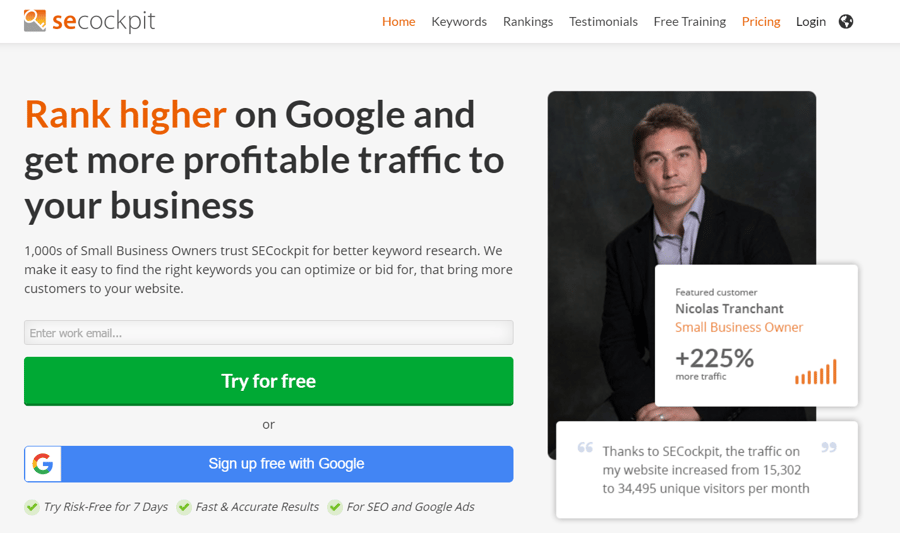 One of the more advanced keyword research tools for SEO, SECockpit can be used in a variety of ways, making it a versatile choice for SEO pros, businesses, and bloggers. Filled with tons of unique built-in features, SECockpit gives you all of the information you need to know about search trends, traffic estimates, and organic competition.
While it might not be the best tool for SEO beginners to use, simply because it can do so much, it's definitely an ideal keyword research tool for people who are familiar with search engine optimization (or who are ready to get a heavy dose of what SEO really is).
You can try SECockpit for free with their 7-day trial. If you decide to sign up for a paid subscription, pricing starts at $39/month for their Personal plan.
7. Google's Keyword Planner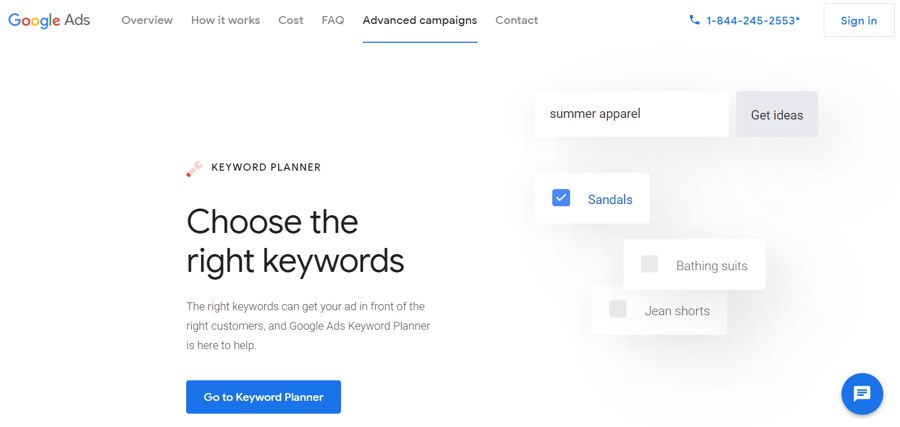 Although it's not really meant to be an SEO tool for keyword research, Google's Keyword Planner is actually incredibly helpful for just that. To get started, all you need to do is enter a keyword and then review the data. You'll see things like monthly searches, as well as recommended keyword ideas for you to target. It's a great start for anyone new to SEO that needs some basic introductory data.
Google's Keyword Planner is also free to use, as long as you've created a Google Ads account.
8. Keyword Tool

Similar to AnswerThePublic, Keyword Tool uses Google Suggest to scrape keywords and other keyword data. One of the benefits of using Keyword Tool is that it's easy to get more in-depth with keywords you want to target. You can add filters to your searches in order to pinpoint the exact keywords you'll want to use.
Another cool feature this tool has is that you can generate keyword ideas based on your competition's website. Just enter their website and Keyword Tool will automatically generate a list of keyword ideas from the content featured on that site.
Keyword Tool also offers a Pro version of their tool, which they state will "give you keywords that are hidden from everyone else," in addition to providing you with additional data. Pricing starts at $199/month.
9. Serpstat

Another great choice for keyword research tools, Serpstat helps you to find the top Google results for a specific keyword you want to target. Once you find your biggest competition for a certain keyword, Serpstat helps you to get even more information, including how visible they are for that keyword, as well as what it will take to outrank them.
One unique aspect of Serpstat is the ability to search for keywords based on country. This can be especially helpful for businesses looking to go international.
Serpstat is free to use, but they also offer paid plans that give you more searches per day, results per report, and more. Pricing starts at $69/month for their Lite plan.
10. Moz Keyword Explorer

If you're wanting to get more traffic to your website via SEO, then Moz Keyword Explorer is a great tool to use. One of the best features Moz has is that it can help you find "lateral" keywords, which are keywords that are related but not often suggested.
In the SEO world, Moz is considered one of the smartest tools, which is why it's used so often by experts. You can also use Moz's features to help you know how many clicks you can expect to get from the keyword you're going to target. This allows you to anticipate results and know, then, exactly how much time and money you should put into ranking for a certain keyword.
Moz offers their Keyword Explorer tool for free. However, they also offer a Pro version of their software, which includes site audits, rank tracking, backlink analysis, and advanced keyword research. You can sign up for a 30-day trial – if you decide to subscribe, pricing starts at $99/month.
Conclusion
With so many keyword research tools available, it can be tough deciding which is the best for your needs. Whether you're trying to rank a new online store or improve SEO on a blog, keyword research can be extremely helpful. The best tool for your business will always be one that's within your budget while meeting all of your needs. Pinpoint the features you need most out of a keyword research tool and choose the one that's right for you.