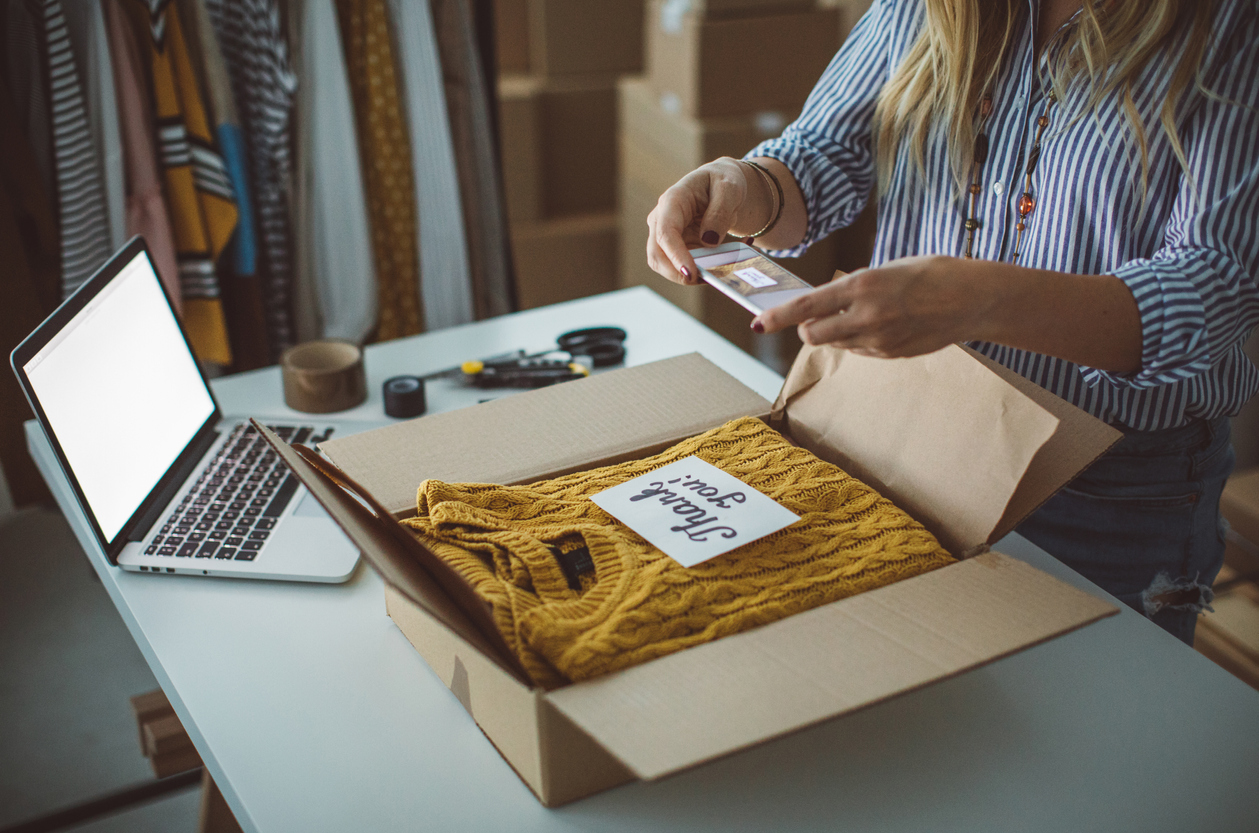 This year, eCommerce continues to be a consistently growing aspect of world commerce. But, it's also constantly evolving; what may have been a successful product on an online store yesterday may be flopping in sales today. It's the nature of the internet itself, and eCommerce is no different. While there's a lot that goes into your business, from web design to marketing to management software, there's one thing at the heart of it all: your products. If your store isn't selling good products that you stand behind and that people are passionate about buying, then the rest of your efforts won't matter. For this reason, it's important to choose the right product niche when you get started in the eCommerce business.
Today, we're going to guide you through identifying your perfect niche and what we've found to be the top 10 best products to sell online.
Evergreen vs Trending Products
Before you decide on what niche you want to tackle, you'll have to understand the difference between an evergreen product and a trending product. The main difference between the two is sustainability; an evergreen product is one that will always be in relatively high demand, while a trending product may be in extremely high demand now and fade into obscurity relatively quickly. An example of an evergreen product would be something in the health and wellness niche, because this product type has proven to stay relevant and profitable for years. On the other side of the spectrum is a trending product like fidget spinners, which were the most popular toy in 2017, but ended up fading out of trendiness within that same year.
With evergreen products, there's a few pro's and con's that you should consider:
Pro: Their relevancy is almost guaranteed to reliably last for years.
Pro: There's already an existing market for your products that have been tried and tested to perfection, giving you a plan of attack that's been shown to work.
Con: Since evergreen products have already been established, you might be facing a variety of huge trusted competitors within your niche.
Con: These products, while still remaining relatively successful, may never reach the overall massive popularity (and profitability) of some trending products.
Now, when it comes to trending products, consider these pros and cons:
Pro: If you catch on early, you'll make a ton in profits by capitalizing on the current trend.
Pro: With a new product that's just hit the market, and with good timing, you may be entering a niche that doesn't have many established competitors.
Con: Defining your entire brand by a trending product may cause it to fade with the trend itself, since that product is all that people will know your business for.
Con: If you're not careful, you might end up with a lot of irrelevant deadweight stock once the trend fades and your products aren't hot anymore.
So, which type of product is best for your online business? Ultimately, this will depend on what niche you're targeting, what products your selling, what type of business you're running and what your long-term plan is for your business. For example, if you're running an online store made entirely of dropshipped products and you don't expect to be running it for years to come, then only selling trending products may work for you. On the other hand, if you'd like to be running your online business for as long as you can and you plan on building it into a reputable brand, then focusing on evergreen products may be the way to go. At the end of the day, what seems to work for most online stores is a mixture of both; try to keep your main product line evergreen and supplement it with trending products that fit within your niche.
How to Find Your Niche
Step 1: Do Market Research
Before you dive in head-first into an industry, you'll need to do a substantial amount of market research. This step is vital, because at this point you'll determine what's in demand, how much demand there is, who's already satisfying that demand, how much competition is out there and how you can differentiate yourself as a brand that will compete and succeed. While it may sound fool-proof to start a t-shirt printing business that consists of funny designs, since everyone loves funny things, you're in for a big disappointment. The market for graphic t-shirts is highly saturated and requires a much more specific niche than that. Buckle down and do some research into what people actually want that they're not getting anywhere else.
Step 2: Solve a Problem
So, you've done some research and found some promising industries that you might want to sell in. A great way to ensure that there will be demand for your product is if you solve a problem and fill a need that not many others are filling right now. One way to figure this out is by thinking about problems you already deal with that no product out there is doing a great job at solving. This also goes hand in hand with market research; find out what people are talking about and doing that can be made easier with your solution.
Step 3: Identify Your Target Audience
A key aspect of a great niche to sell products for is a passionate fan base. If you're selling a product that's targeted towards a group of people that are passionate about this niche and are constantly looking for products within it, then you've hit the jackpot. Using analytics and, you guessed it, more market research, then you'll be able to identify exactly what types of people are in your target audience. Once you know who you're selling to, you'll be able to better understand how to put together your online store, product lineup, marketing efforts and overall brand identity.
Step 4: Pay Attention to Trends Early
Like we've mentioned already, if you intend on selling a product that's trending, you'll need to make sure to catch that trend early. If you end up joining a trend too late, you'll miss out on a ton of profits and risk becoming a brand that seems "out-of-date" and irrelevant. Always read up on the latest news and fads within your niche and keep an eye out for products that you may want to add to your store before everybody else does.
Beauty & Skin Care Products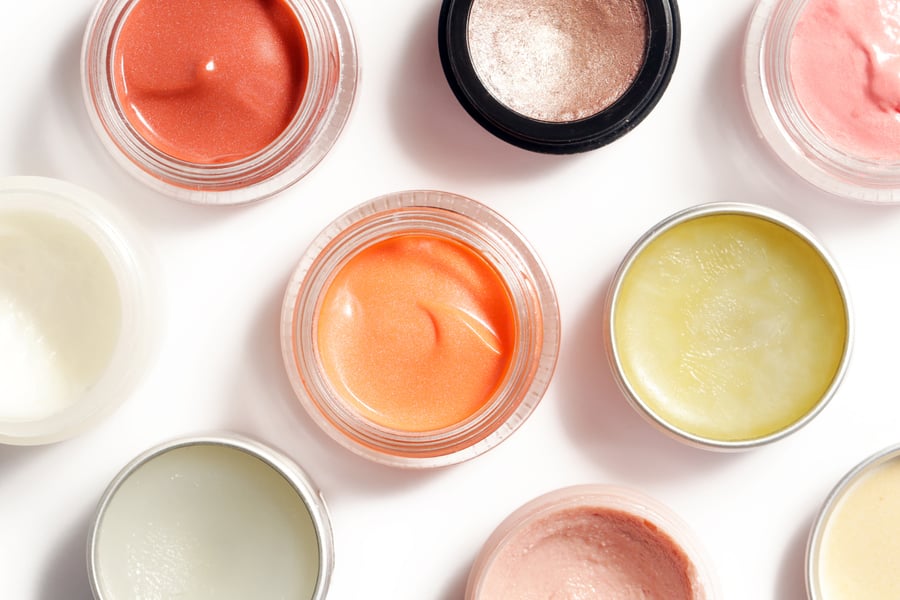 The beauty of makeup, hair care and skin care products is that there's a plethora of niches within it that you can target. If you're going to be selling beauty and skin care products online, it's vital that you pinpoint a niche within that market, or else you'll risk competing with big box stores like CVS that sell a wide variety of products for cheap. In 2019, there's two beauty and skin care products that are dominating: cruelty-free makeup and Korean skin care.
Cruelty-Free Makeup
If you're looking for a passionate niche to target, there's probably nothing more passionate than the vegan community. Vegans are always looking for products that fit their lifestyle, whether it's food or clothes; makeup is definitely no exception. Right now, "cruelty-free makeup" (defined by its assurance that no animals were harmed in the making of the product) sits at a high 14,800 searches per month, with the market expected to grow by 6% in the next few years. This is a product that's looking to be evergreen, so hopping on this trend is relatively low-risk.
Korean Skin Care
The other most popular niche in this market is Korean skin care, which includes skin care products that originate in Korea. Why specifically Korea? Known for extensive skin care routines, and impressive results, Korean skin care products have taken the world by storm with the promise of skin that can't be achieved by the typical one or two step routines. This, combined with the fact that South Korea is the fourth largest cosmetics exporter in the world, makes it unsurprising that this industry is projected to hit $13 billion in revenue by 2020.
These products are in high demand, with the "Korean skin care" keyword coming in at a hefty 40,500 searches per month. Another major perk of this niche is that you'll be selling multiple products at once due to the routine aspect, meaning you can stock individual serums, oils, creams, scrubs and face masks as well as routine bundles on your online store.
How to Sell Beauty & Skin Care Products Online
If you're going to be selling cruelty-free makeup or Korean skin care products online, there's two main methods you can use:
Dropship through a supplier. It's becoming increasingly popular to start your business with dropshipping, and store's selling beauty and skin care are no exception. There exists several product manufacturers that have dropshipping programs, including Chinabrands, Harbour World, Volcanic Earth and Alibaba. However, since Korean skin care products often come from their namesake's place of origin, dropshipping may not be the best course of action if you're going to mainly sell to customers outside of Korea due to extended shipping times. This method may work better for products made in the country or nearby the country you'll mainly be selling to.
Buy products wholesale. This method is definitely a better option if you'd like to sell Korean skin care products, but it also works just as well for cruelty free makeup. Manufacturers like Beauty Joint, Trade Korea, Orglamix and Beauty Without Cruelty offer wholesale inquiries and programs for businesses, allowing you to buy large quantities of product at heavily discounted prices. Once you receive the product, you can list it on your online store at a marked up price so you can make a profit.
Reusable & Eco-Friendly Products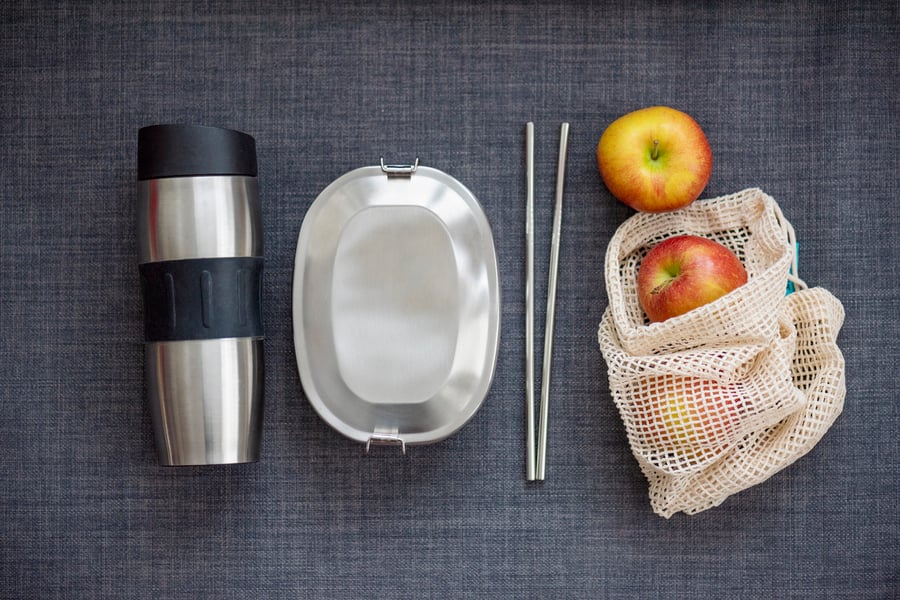 By now it's no secret that every market is slowly shifting towards reusable and eco-friendly products; restaurants are replacing plastic straws with paper, grocery stores aren't stocking plastic bags, and almost every company is working overtime to show how environmentally conscious it is. People are passionate about saving the planet in small ways; research actually shows that customers are willing to spend more on a product if it comes from a brand that practices sustainability. Slowly, but surely, eco-friendly products are becoming an evergreen niche that is only rising in popularity, and there's a few key products that you can start selling online right now: reusable straws, bamboo cutlery, and reusable grocery bags, which are searched 3,000, 3,600 and 18,100 times every month respectively.
How to Sell Reusable & Eco-Friendly Products Online
If you want to start an eco-friendly business online selling reusable products, there's two different approaches that you can take to make money:
Buy products wholesale and sell/ship them yourself. This method is definitely much more traditional; you'll need to find a wholesale supplier that you can use to source your products so that you can sell and ship them out to customers. For small items like straws, cutlery, and grocery bags, this is a great method because their small size will keep shipping cheap and easy. A wholesale marketplace like Aliexpress is a great place to find products to sell on your online store, including options for bamboo cutlery, reusable straws, and reusable grocery bags. If you want to stick to within the United States, you can also work with a manufacturer like Eco-Bags that sells reusable bags wholesale.
Use a dropshipping service that offers "private label." Manufacturers like Organic Cotton Mart and Alibaba offer private label, or white label, services which means that they will supply and fulfill products for you without their branding on any of the final product as it arrives to your customer's door. You won't ever have to divulge capital or keep inventory; it's all done for you. The only downside to this option would be that products coming from Asian countries may take longer to ship, so be aware of where your products are coming from and if they'll arrive in a reasonable time frame.
One thing to keep in mind if you decide to sell these types of products online is how you're going to differentiate your store. While this niche is a great one to get started in, it's true that a lot of online stores are selling these products. But, do all of them have great copy and marketing efforts that gives their brand a sustainable image? Are all of these online stores stocking products with fun designs or even further niche aspects? Is your store going to specialize in one product, or even one variation of a singular product like metal straws or wicker bags? Think about what you're going to do to make your store and brand stand out from the rest.
Subscription Boxes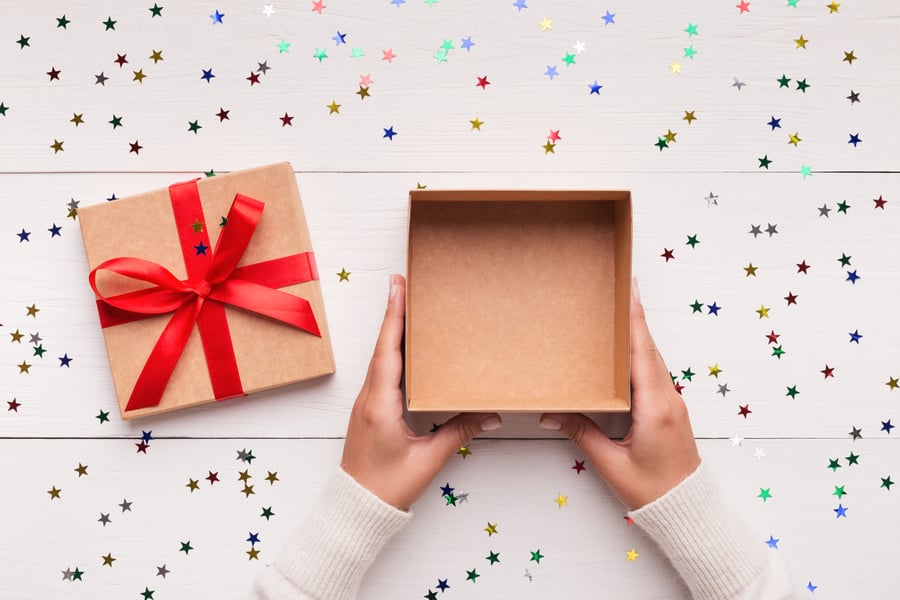 One product type with possibly the most amount of unique niche opportunities is subscription boxes. With a subscription box, you'll be assembling several small mystery products centered around one specific theme into a box sent out monthly, quarterly or however often you want. This product is a great opportunity to hyper-target a highly niche market with a variety of products delivered directly to customer's door on a regular basis. The possibilities are endless when it comes to subscription boxes: you can focus on organic ground coffee, vegan makeup, DIY origami sets or anything else you can think of that has a market for it. This product type mixes well with most of the other product niches on this list, giving you the opportunity to target two different markets at once.
How to Sell Subscription Boxes Online
If you want to start a successful online subscription box company, there's two main ways you can do this:
Make everything yourself. If you have an entirely DIY attitude and want to bring that approach into your subscription box, then you can definitely do that. Just be aware that crafting every part of your box by hand will not only rack up time and effort, but it will make your box much more expensive than many of your potential competitors that typically utilize the next option we're about to get into. The best type of niche for this approach would be something similar to a food-related subscription box that is focused entirely on products that you make yourself and is perhaps supplementary to your existing online store.
Source your components from a supplier. If you're not interested in or prepared to entirely source all of your box's products yourself, there's a wide variety of suppliers that you can utilize to get products for your box assembly. You can procure your items in wholesale quantities to save money on sites like Etsy, which specializes in niche handcrafted items, and Alibaba or Aliexpress, which mainly sell more generic bulk goods at extremely low prices. You can also source the box itself with a company like Boxup that specializes in supplying branded subscription boxes and is even partnered with CrateJoy, a subscription box marketplace.
Of course, you can also do a mixture of these two methods. You might have some custom-made handcrafted products that you'd like to sell alongside products that you've sourced from a supplier; there's no limit here, so feel free to customize your box however you want!
Vapes, E-Cigs and CBD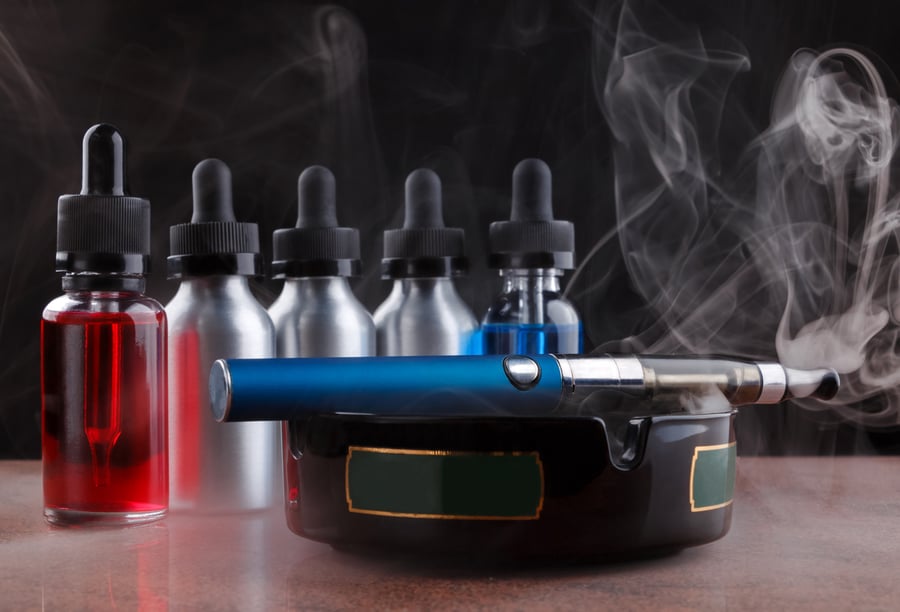 As smoking cigarettes becomes increasingly unpopular, alternatives like vapes, e-cigs and CBD are rising in its place. One major benefit of tapping into this market is the passionate community that comes with it; people who vape and use CBD treat it as a lifestyle and are into every aspect of it, from machines to flavors. Both are massive trends right now and are expected to take off once more states begin to legalize marijuana; the industry is expected to grow to $61 billion by 2025. A huge amount of people is searching for these products, with "vape mods" being searched 740,000 times every month, "vape juice" being searched 420,000 times and "CBD oil" being searched 650,000 times.
How to Sell Vapes, E-Cigs and CBD Online
In the vape market, you've got several products at varied price points that are frequently bought together, including vape juices, vape mods and tanks, coils, vape pens and more. CBD has its own community that sometimes intersects with the vape community, in that they use many of the same mechanical components, but they focus less on flavored vape juice and more on CBD and hemp products (such as tinctures, edibles, isolates, capsules, oils, vape concentrates, topicals, etc.). This all means that you can sell a wide variety of products that can all be purchased together, giving you many opportunities to upsell and cross-sell. This, combined with the fact that most of these components and products require repeat purchases, is great news for renewed business.
To start selling vapes, e-cigs, or CBD online, you can take a few different approaches:
Dropship from a supplier. This method is mainly used for vape and e-cig businesses, being that there is a long list of vape suppliers that make dropshipping an available option. You have two main options for dropshipping: China and the United States. Chinese suppliers have the benefit of lower prices and a larger selection, though shipping may take weeks. On the other hand, US suppliers have much faster shipping and better support, although their prices are higher and their selection is more limited. Take these factors into consideration when choosing your method. For dropshipping suppliers, check out Vape in the Box, EightVape and Urvapin.
Buy and sell wholesale. If you're selling CBD products, this is the better method to choose. There's many CBD suppliers that you can find online to procure your products from and sell on your online store. However, be aware and evaluate your supplier, checking for unfounded medical claims, abnormal prices, hemp sources, extraction methods, and extra provided services. Some of the top CBD wholesalers include CBD Infusionz, Diamond CBD and CBDistillery.
But, there's one thing you need to be aware of before you start selling: potential risk. Because these products are age restricted and, in some places, illegal, you'll need to take several precautions before you open up shop. For example, only certain payment processors will work with you to accept payments on your online store, so do some research to determine which payment gateway is best for you. You also may need to implement age/identity verification onto your online store to keep your business safe.
Wireless Tech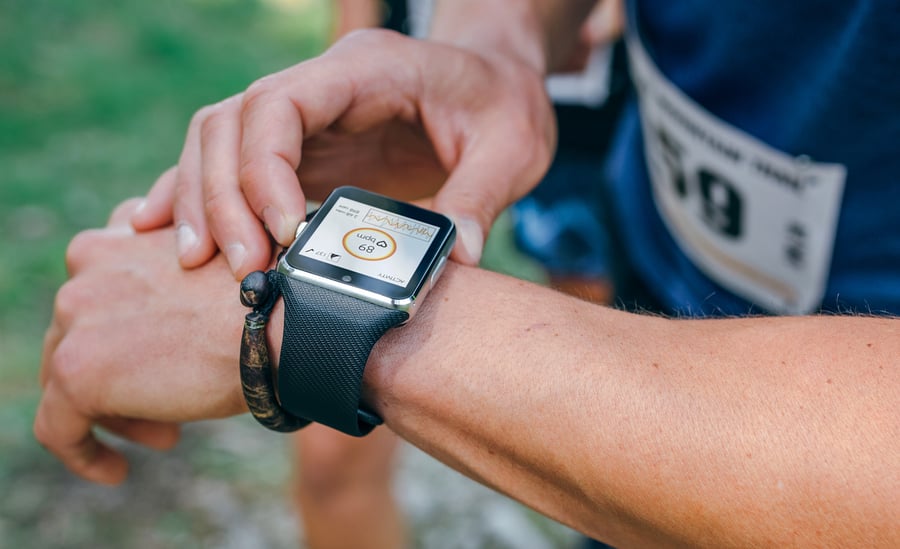 Now that wireless technology isn't relegated to films about the future, and is now something that you can easily buy and attach to your mobile device via Bluetooth, everyone is dying to have it. A seemingly endless amount of devices now has a wireless Bluetooth variant, including wireless Bluetooth earphones, wireless phone chargers, wireless Bluetooth speakers, and even smartwatches that connect with your smartphone.
Wireless Audio Devices
While Bluetooth is nothing new, the introduction of Airpods and the phasing out of headphone jacks on phones has made Bluetooth audio devices a necessity for many smartphone users. In fact, the wireless audio market is expected to reach the $31.8 billion mark by 2023, and "wireless earbuds" has a monthly search volume of about 480,000. One major benefit of Airpods existing is just how overly priced they are; this may not sound like a benefit, but it is for an online retailer that can supply high-quality Bluetooth earphones for less than half the price of what Apple is offering. This gives you the unique opportunity to target individuals who are looking for a set of wireless earphones, but aren't willing or able to shell out what many brands are charging for them.
Smartwatches & Accessories
Smartwatches are a booming niche that more and more people are looking towards; no longer are only Apple users with big wallets the ones who can have and use smartwatches. There's a smartwatch for every price range, from watches that range in the thousands of dollars to ones that range in the tens. For the purposes of selling online, we recommend sticking to the lower tiered variants because selling high-ticket items is a risky online business practice that isn't best fit for someone just starting out. People are also much more hesitant to drop thousands of dollars on a whim purchase, so you'll see higher sales with a more limited product. The best types of smartwatches to sell would include those that are meant for fitness or health tracking, which typically can track steps, heart rate, and even sometimes sleep.
One great aspect of smartwatches is that you can also sell accessories as a supplementary upsell. People love to customize their tech, and smartwatches are no exception. You can offer a variety of colors and designs for wristbands, watch covers and more.
How to Sell Wireless Tech Online
If you want to start selling wireless earbuds and smartwatches online, consider the following:
What price point are you targeting? You very well can target higher price points and sell watches and earbuds that cost hundreds of dollars; these products tend to have high selling prices with low competition. But, you may also want to consider the risk element when it comes to selling high-ticket items. If you're targeting a lower price point, you'll also want to be careful and not go too cheap with your products. Nothing looks worse for your brand than an unhappy customer complaining that they got a product that barely works and is in the wrong language.
Will you sell name brands? One potential issue that comes up when selling tech online is whether or not you should be selling name brand products. Of course, name brand tech will cost much more time and money to buy wholesale and sell on your store; but, customers do tend to lean more towards brands that they know and trust when buying tech online. However, if a tech item is a low enough price point, name brands start to become less relevant because the risk element for the customer is much lower.
Where will your products come from? One option you have is to buy products wholesale from companies like Global Sources and Alibaba and sell them as inventory on your online store. Or, you can utilize a company like DHgate or Chinabrands that offers a dropshipping service so that you never even have to touch the product; all of the supplying and shipping is done for you. If you want to sell name brand products, you'll have to go through a rigorous process in order to become an Authorized Service Provider; we don't recommend this one if you're starting out fresh.
Shapewear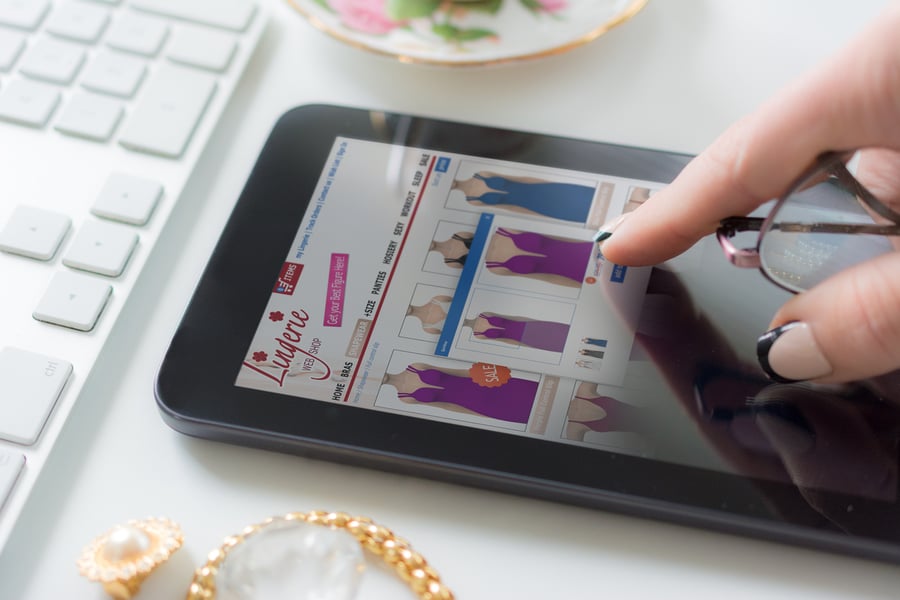 Proving to be one of the biggest breakout evergreen niche products this year, shapewear is taking women and men by storm. Shapewear can be defined as tight fitting undergarments that are designed to control and shape your body and can be targeted towards anyone who feels the need to shape their body to a different desired look. Spanx has historically been the industry leader here, targeting mainly women and new moms that want to shape their figures. However, men's shapewear is a trend that shouldn't be overlooked either; while "shapewear for women" has 9,900 searches per month, "shapewear for men" only differs slightly at 5,400 monthly searches.
Shapewear is a versatile product that can be implemented in a variety of online stores, including those selling lingerie, women's fashion or general apparel. These products are small and lightweight, making them easy to ship. There's also good potential for high profit margins here, though be sure to sell high quality products and stay aware of your suppliers; some waist trainers may actually be damaging to those who wear them.
How to Sell Shapewear Online
If you'd like to start an online store selling shapewear, or if you'd like to supplement your online store with new products, here's a few methods you can try:
Buy products wholesale and list your inventory. This method requires you to utilize a supplier for sourcing your products, which you will buy at wholesale prices and quantities to then sell for a profit on your online store. There's a variety of manufacturers online that create and supply shapewear for wholesale, including Feel Foxy, Rago Shapewear and Alibaba. Shapewear is a good product to ship yourself, because they're lightweight garments that will be cheap and easy to ship to customers.
Utilize a dropshipping service. Another option for selling shapewear online is working with a supplier/manufacturer that offers a dropshipping program. In this case, you'll be listing products on your site that, when purchased, will be entirely supplied and fulfilled by your chosen supplier. Companies like Be Wicked, Anna Marye and WholesaleClothing are good options for dropshipping quality shapewear products.
Pet Supplies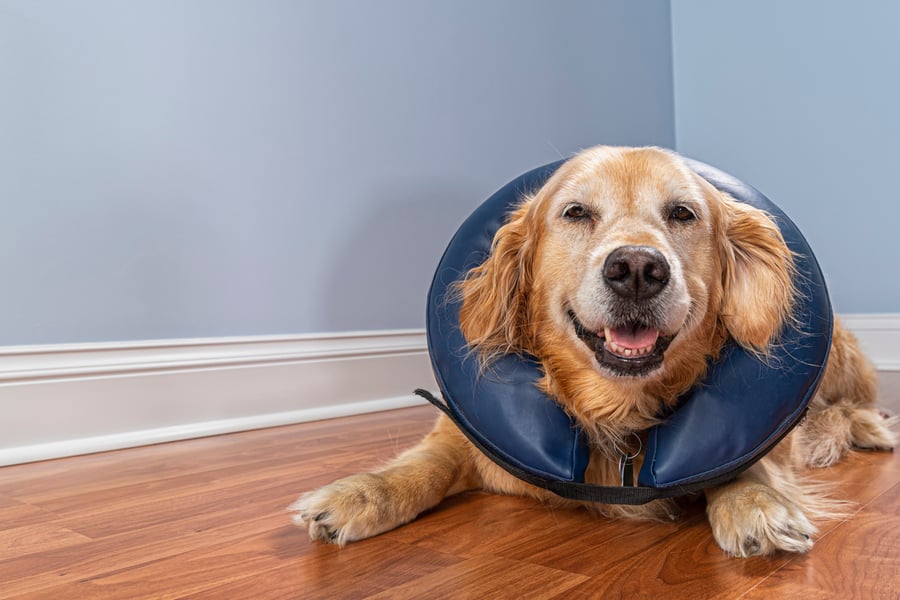 People have always been, and probably always will be obsessed with their pets. Whether it's grooming, feeding, or anything related to taking care of their pet and making them happy, pet owners will flock to any product that promises an easier time with it all. Pet supplies are definitely an evergreen product, but that doesn't mean it's popularity is stagnant. In fact, the pet care industry is projected to be worth $202.6 billion by 2025, so it's not a niche that's slowing down anytime soon. If you decide to sell pet supplies online, there's a wide variety of products that you can offer, including pet beds (22,200 searches monthly), collapsible bowls (3,600 searches monthly), cat self-groomers (2,400 searches monthly), dog hair removers (4,400 searches monthly) and reflective dog collars (2,900 searches monthly).
How to Sell Pet Supplies Online
If you're interested in selling pet supplies online, here's the two main methods that you may want to use to get started:
Buy and sell pet supplies wholesale. There's several pet supply wholesaler companies online that you can utilize to source products for your online store. You'll want to work with a supplier that has an expansive products list so that you can find your niche within their offering. We recommend Pet Wholesaler, Wholesale Pet, and TopDawg for their wholesale services.
Use a dropshipping service. If you'd rather not have to deal with carrying any inventory and want to get started right away, or if you don't have any capital yet to spend, then you may want to go with a dropshipping supplier to source your pet supplies. Several companies offer pet supply dropshipping, including LeeMarPet and Pet Stores USA. This may be a better option for larger pet supply items, such as pet beds, because those are not easy or cheap to ship yourself.
Health & Wellness Products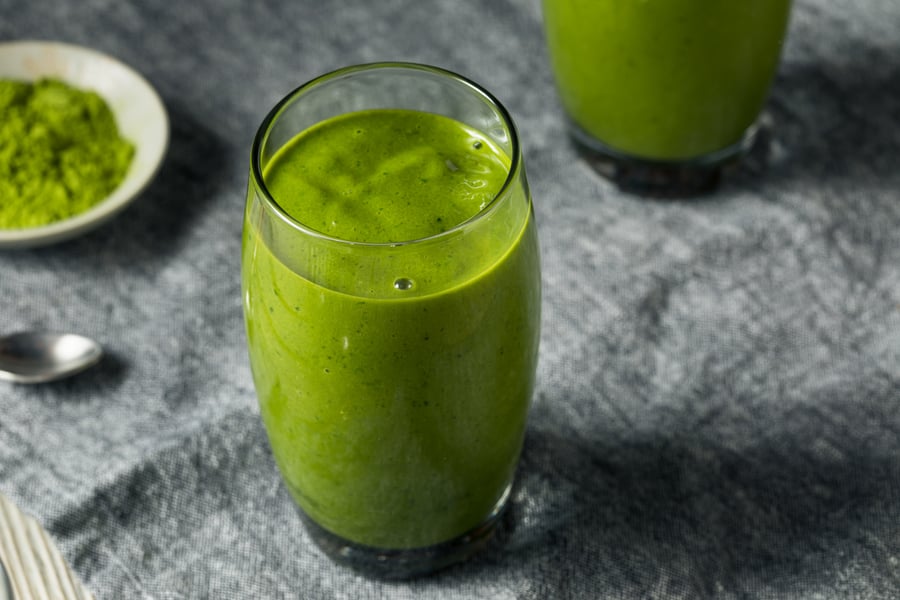 Products in the health and wellness niche have been, and continue to be, evergreen. But, that doesn't mean new trends within the niche don't pop up from time to time. At the moment, there's two main aspects of this niche that are blowing up: matcha and keto.
Matcha Tea & Powder
Specialty detox teas and juices are hot in the health and wellness world right now; especially when it comes to matcha products. Matcha tea and powder is similar to green tea, in that it comes from the same plant, but it differs by being less processed and containing significantly more health benefits. Interest in these products is huge at the moment, with "matcha tea" coming in at 110,000 searches monthly and "matcha powder" at 74,000 searches. This market is green in more than one way; it's worth about $300 million and is expected to grow by 8% every year.
Keto Supplements
Keto refers to the ketogenic diet, which is based on the thought-process that, by eating foods high in fat with adequate protein and low carbs, you're forcing your body to burn fats rather than carbs. This diet is hugely popular right now, making its name as the hottest weight loss diet on the market; "keto diet" gets 94,000 monthly searches, "keto diet pills" gets 49,500 and "keto powder" gets 8,100. If you're interested in getting into the health and wellness business and selling nutritional supplements online, then hopping on the keto supplement trend may be a great way to get started.
How to Sell Health and Wellness Products Online
To start selling health and wellness products online, there's a few things you'll need to consider first:
How will you get your products? There's a couple of ways that you can do this, depending on your product. If you're going to focus on keto supplements, you can either work with a supplier like JustNutra to put together your own custom brand of supplement, or utilize a wholesaler/private label seller like NutraBusiness that you can use to fill up your stock or dropship with. Obviously, the former option will take much longer to get up and running than the latter, but you'll benefit from having your own brand and much more control of your product. Ultimately, this will depend on what you want to achieve with your online store.

Now, if you're going to focus on selling matcha tea powder, the best way to procure product would be buy buying in bulk/wholesale from a reputable supplier like AOI Tea Company or Tenzo Tea. Customers will want to know where their health products come from, so you'll need to work with a supplier that gives you all of that information.
Are you aware of potential legal issues? Because you'll be selling products that are health-related, that puts a lot of extra regulations on what you can or can't sell and what you can or can't say about your products. Also, some countries have restrictive import/export laws with products like this, so you'll need to be aware of any that may conflict with your business. Another reason why it's important to work with a reputable seller is because you want to make sure that your products are safe for consumption as well.
Minimalist Jewelry & Watches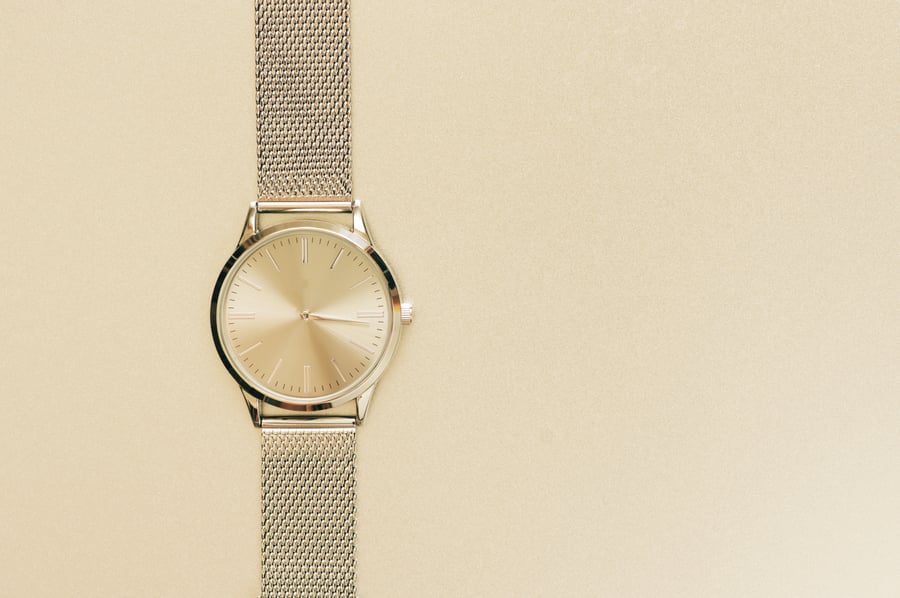 Time and time again, jewelry has been proven to be an evergreen product. But, it's also a highly saturated market that's typically extremely difficult to break into and be successful in. You're going to be competing with both big box retail stores and well-known online brands, so you need to focus on a niche that will make you stand out. Currently, there's one major niche that are the most promising in the accessory world right now: minimalist jewelry and watches.
The minimalist design trend has consistently risen in popularity for years, with its modern aesthetic seen in almost every industry, from furniture to web design. As of 2019, the niche industry that's currently being most influenced by minimalism is jewelry, including everything from necklaces, bracelets, and earrings to watches and other timepieces. The numbers prove this, too: "minimalist watch" and "minimalist jewelry" are searched 12,100 times and 8,100 times every month respectively. The best part about selling minimalist jewelry online is right in the name; it's minimal and lightweight without any complicated designs or aspects, making it easy to ship. Classy and trendy designs are also a great opportunity to attract influencers who can show off your product to their base that may be interested in what you have to offer.
How to Sell Minimalist Jewelry & Watches Online
If you'd like to start selling minimalist jewelry and watches online, then you'll have to consider a few key things:
Where will you get your products? You've got a few different options, but the two most popular would have to be buying wholesale or dropshipping. If you buy wholesale, you'll be purchasing a certain amount of product from a manufacturer like Bohemian Sands to then list as inventory on your online store. If you decide to dropship, you'll be utilizing a supplier's dropshipping program, like the one offered by TrendsGal, to supply and fulfill your products. You'll also have to consider the origin country, as this may have a direct effect on quality and timeliness of the product and service.
Are your products' designs unique, or can they be easily copied? One downside of minimalist jewelry and watches is that, since the design is so simple, it can be easily replicated and hard to differentiate. You'll need to put time into finding products that are still minimalist and trendy, but also unique and not identical to what everyone else is selling.
How will you deal with potential risk factors, i.e. batteries and faulty products? Sometimes, certain suppliers will provide you with products that are poorly manufactured, resulting in dead/leaking batteries, fake metals, or just overall broken products. To avoid this, make sure to do some research into the companies you intend to do business with, and be prepared to offer some stellar customer service if problems to arise.
Enamel Pins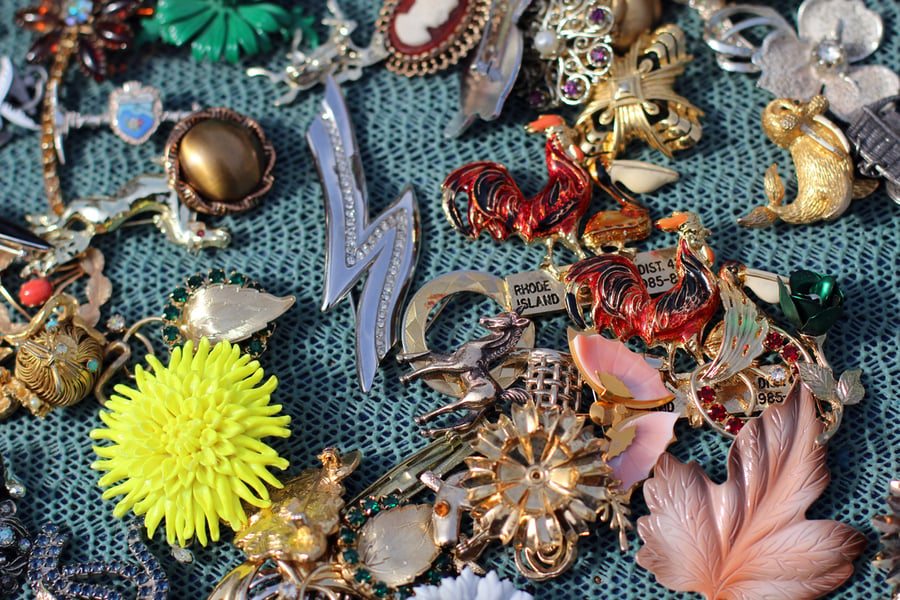 One of the hottest accessory trends right now that's selling online like hot-cakes is enamel pins. These small, metal pins come in an infinite number of designs, perfect for adding a simple customized bit of personality to any jacket, bag, or lanyard. Coming in at 5,100 searches per month, it's no lie that a substantial amount of people is searching for "enamel pins" to buy online.
How to Sell Enamel Pins Online
When it comes to selling enamel pins online, you have two real options.
Design your pins and use a pin-making service. This method requires you to make the initial design using a graphic design program, such as Adobe Photoshop and Illustrator. Then, you'll submit that design file to a company like The Studio, Made by Cooper or Alibaba so that they can create your pins for you. This method is probably the best one, as you have a wide variety of options for how you want your pin to look and be made without having to actually create the physical pin yourself. Once you order your determined amount of custom pins, you'll be sent them so that you can sell them on your online store.
Buy existing pins wholesale or dropship. In this method, you'll be buying large quantities of pins with other people's designs in wholesale quantities, or you'll be dropshipping them. While this may seem like the easiest and best option, you'll be at risk of selling someone else's stolen design. If you're still interested and are willing to put in the effort to only sell designs from the original designers, then Aliexpress has a wide variety of enamel pins for sale.
Conclusion
While there's a wide variety of industries and niches out there that you can get started selling in, one thing always remains the same; you need to prioritize differentiating your store and your brand so that you stand out among the rest.
One thing that we didn't delve too deeply into in this blog is actually building your online store to house your niche products, which you have options as to how you'd like to accomplish that. There's a variety of online marketplaces and eCommerce platforms to choose from that may best suit your new online business, so your next step in this journey should be determining where your store is going to live online. And if you don't know where to start - start with the simple step: create your website!


Good luck selling!