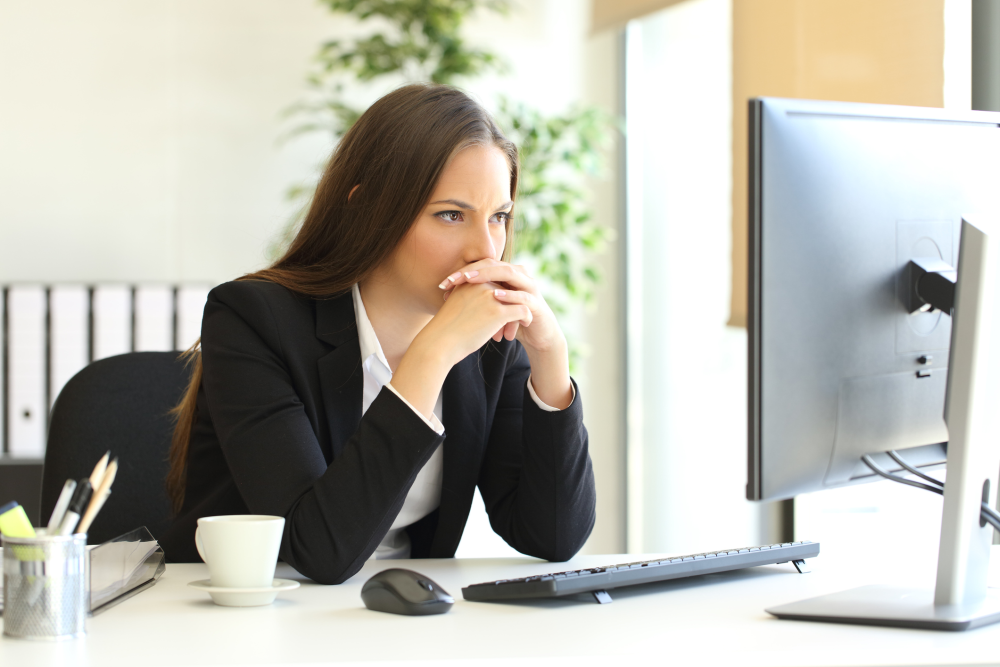 Search Engine Optimization is one of the most important parts of eCommerce, but also presents significant challenges.
Any business owner knows they're going to encounter problems and obstacles along their journey to success, but thankfully we can look to the strategies that prosperous businesses have in place. This is true for all aspects of eCommerce, including SEO.
In this article, we'll hear from some successful eCommerce merchants about the specific challenges they've faced in the realm of SEO, and how to overcome them.
1. Positive User Engagement from Searchers
More and more, Google's algorithm is integrating positive user signals into its rankings and we now believe they may be as important as backlinks. To capitalize on that, you need to get clicks from your search listings and then keep site visitors engaged when they land on your site.
Two things help with getting clicks:
Creating a title tag (headline) that catches people's attention. Use words like "sale", "huge selection", "discount" and "free shipping" in your title tags to draw attention.


Creating a compelling meta description that makes people want to click. Because AdWords ads are split test so much, we typically look at the words people are using in their AdWords ads for any search term we are targeting and we incorporate those words into our meta descriptions.
Now that you have them on your site, you need to get them to stay there longer and hopefully visit at least one more page. Putting videos on a page certainly helps keep people on a page longer. Placing prominent links to super helpful, comprehensive buyer's guides gets you not only a multiple page visit, but also a longer time on site. Buyer's guides have the additional benefit of helping with conversions because a customer who is confident in the choice they are making, clicks the Add to Cart button more often.
When your listing gets clicked AND people stay on your site and don't immediately bounce back to the search results after viewing just one page, it is a very positive user engagement signal. When your click through rate and user engagement signals are better than the sites above yours in the search results, it is quite likely you will rise past them in the rankings.
— Dave Hermansen, CEO of Store Coach – Boise, Idaho
2. Unique Product Page Content
One of the biggest challenges I faced with SEO in eCommerce was optimizing unique product page content for every single item. It was nightmare filling in meta data, product URLs, and unique content and product descriptions for every single page of my eCommerce site. I had to come up with hundreds of titles and content and manually enter them in. I was trying to combat duplicate content as that may trigger a serious SEO ranking penalty.
The startup days of my online business were strenuous, but as I started to learn more about eCommerce, I found ways to enhance and improve my SEO. The first thing I figured out was a workaround for my duplicate content issue. By using a tag code (a rel=canonical tag) I was able to tell the search engines to avoid these pages and not treat them as unique. I also started using apps and templates to automate the process when creating new product detail pages. My SEO productivity improved leaps and bounds which gave me more time to focus on other aspects of my business.
— Lisa Chu, Black N Bianco – Los Angeles, California
3. Functional XML Sitemaps
One of the biggest challenges and biggest opportunities, especially for large eCommerce sites, is improving indexation. Sites with over 200K URLs will quite often struggle with getting their product and category page URLs indexed.
To improve this, make sure your XML sitemaps are as clean as possible and that they're not being generated too often (once a week is fine). Make sure the URLs in the sitemaps are serving 200 responses (no redirects), and that you're using the best version of the URL. Large sites will often have multiple versions of a product page URL (keyword-friendly and not keyword-friendly), so you should only include one in the sitemap, as you want Google to focus on the better of the two. The non-keyword friendly URL should redirect or at least canonical to the keyword friendly version, so you don't want to include it in the XML sitemaps.
— Vladimir Fefer, SEO Manager at Zoro.com – Chicago, Illinois
4. SEO-Friendly, Reliable URLs
One of the biggest SEO challenges we have recently faced, and learned the hard way, are personalized URLs. In the early stages of our development, we experimented with alternative URL names to boost our SEO and Google page ranks. After weeks of updating and tweaking, we began to notice a large uptick in broken URL links indexed on Google. We learned quickly to settle on our URL names early, track our changes diligently, and establish 301 redirects immediately. A 301 redirect will pass your old page's SEO rankings to the new redirected page and, more importantly, will prevent your valuable customers from hitting the show-stopping 404 error.
— Joshua Trunk, Owner at Build Your Beard – Tamaqua, PA
5. A Knowledgeable SEO Team
I believe one of the biggest mistakes any eCommerce company will make is not bringing someone that truly knows SEO on board. Unless you're taking your team through a reputable training program like Gotch SEO Academy, it's best to just hire people who've worked in previous SEO roles. The mistakes that can happen without oversight will be costly and time-consuming to fix, let alone the problems they can cause to the site's rankings. SEO can take months to build, but days to destroy. To be truly competitive, knowing the basics isn't enough.
Issues I've seen on a lot of e-commerce sites:
Poor site design (bad user experience)
Not mobile-ready
Poor product descriptions & boilerplate
"Get to rank one" schemes (buying backlinks)
Not actively marketing the site through brand development and outreach
Not optimizing site for speed
— Vu Tong, Content Marketing Manager at Cocoweb – Irvine, California
6. Understanding and Using the Right Strategies
My biggest lesson was that I needed to learn SEO myself so that I could understand white hat SEO vs black hat SEO and not hire someone who can cause later damage to the site. Years ago I hired an SEO company who was doing a sketchy YouTube linking chain and they turned out to be black hat so I had to fire them — with no SEO knowledge it would be really easy to get screwed and pay for something that is going to harm the site in the long term.
Also learning it myself and actually trying things myself before passing it to an employee has saved me a ton of money on payroll — I only pass SEO jobs that I have done myself and have seen actually work. I'd say a good 75% of what I've read and tried didn't work for my particular business and if I just told an employee to do everything in the articles I would waste a ton of money.
— Sarah Hannington, Owner at MyCustomCandy.com – Florida
7. Focusing on Quality Content
When it comes to SEO, anything in excess is always a no-no in the long run. In my 17+ years' building and managing eCommerce sites, I've seen plenty of SEO trends come and go. Metas, keyword stuffing, link farming, article pushing, whatever the SEO-du-jour, it's always going to change. But one thing is not: the value of quality content. By all means, understand the importance of targeting both short and long-tail keywords to your product or subject, but write for the reader. Don't over-stuff your product captions, descriptions, and blog posts with keywords and links. Use what makes sense in headers and body copy, then move on. Doing this ensures that, in the long run, your site's content brings value to both readers and search. Plus you won't waste time cleaning, fixing, and tweaking copy for every short-lived SEO trend that comes along.
— Krista Fabregas, eCommerce Staff Writer at Fit Small Business – New York, NY
8. Efficient Keyword Research
I help a lot of e-commerce clients with their SEO including one of the largest rug retailers in the US called Super Area Rugs (https://www.superarearugs.com).
Never target keywords that you think people are searching for. Don't target brand names that you think people are searching for. Instead, take the time to do your research. Find the exact keywords and phrases that people use when searching on Google.
This is what the SEO industry calls "keyword research" and while there are a lot of free ways for you to do this yourself, you're probably better off hiring an expert to do this for you.
Check that they have a proven track record and ask for examples of clients they've helped in your niche. This ensures that you have the best chance of dominating Google, whilst freeing your time to focus on other areas of your business.
— Chris McCarron, Owner at GoGoChimp – Glasgow, UK
9. Unique Content across Multiple Sales Channels
I work for an MSP company where I support clients with website design, hosting, and consulting. I also spent 5 years supporting ecommerce sites. Here's the biggest mistake I've seen with SEO and selling products online.
Your ecommerce business is doing well. You're selling your products on your site, Amazon, eBay, Etsy, Google Shopping, and other online retailers. But are you using the same product descriptions and features for all those sites?
That's a big SEO problem. Search engines can ding you for having duplicate content. To Google and Bing, seeing multiple sites with the exact same copy looks spammy, and it can hurt your site's rankings.
The fix: create slightly different content for each website selling your products. It takes a little more time to tweak your optimized copy for each site, but it'll help your SEO in the long run. You'll also need to work with your vendors to make sure they only use the unique copy you provide them.
— Roslyn McKenna, Brand Manager at SH Data Centers – Knoxville, TN
10. Informative, Valuable Content
One of the biggest SEO challenges can be avoiding a thin content penalty. Often times there are products that there just isn't much to say about. In our industry many times if you are looking for a product then you are already familiar with what it is and how to use it. The temptation is to leave out obvious information. However, for Google it is best to include enough information to give the page some substance. This is also great for users who may be new to the industry. You avoid the thin content penalty and everyone wins when you provide information for the product page.
— Dustin Montgomery, Digital Marketing Specialist at Shippers Supplies – Mansfield, OH
Overcoming these SEO Challenges
These are just a few of many possible SEO roadblocks an eCommerce merchant can encounter, but thankfully, the trail has been blazed by successful entrepreneurs like the ones contributing above. Knowledge of what to do, and what not to do, provides a significant advantage — especially in a field like SEO, in which mistakes can cause so much damage.
Knowledge isn't all there is to it, though. You need a way of applying that knowledge, and using your acquired SEO skills to best effect. Your ability to do this will be heavily dependent on the eCommerce software you use. Some platforms are very restrictive, preventing you from making changes to implement strategies like optimizing your meta tags, or forcing you to set up much of your SEO manually.
An SEO-friendly eCommerce platform is built with all current SEO strategies in mind, and provides you simple ways to implement them. This is an important consideration, as your online store's search rankings will have a profound effect on the success of your business. When choosing eCommerce software, always keep SEO in the front of your mind.