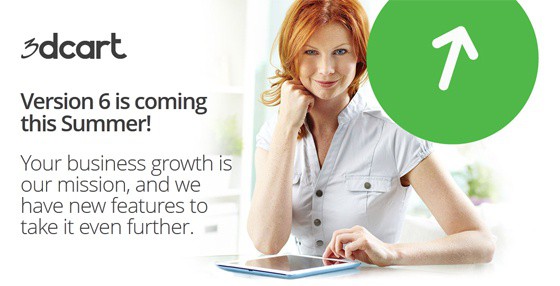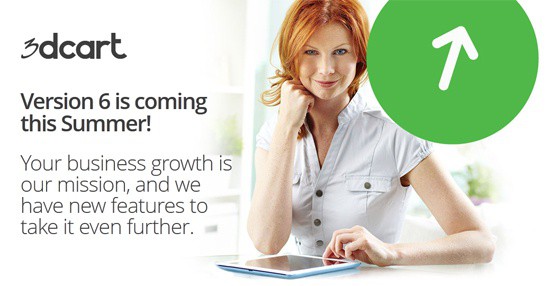 For several months now, 3dcart's development team has been hard at work to deliver v6.0. And while we don't have an exact release date just yet (it will be made available sometime in late July), we're happy to provide a run-down on some of the game-changing features you can expect while also outlining some major updates coming later in Q3 of 2013.
1.) What's new inside 3dcart v6.0?
Accept Bitcoins through BitPay
Dwolla payment integration
Integration with Canada Post Web Services for shipping labels
New built-in modules for gift wrapping, purchase orders and home page carousels
Major updates to product reviews, wish lists and reward-points programs
New in FraudWatch fraud-screening rules
Autoship support for PayPal reference transactions
The improvements mentioned above represent some of the largest in 3dcart's history. And while we strive to make every new version the best one yet, we're confident that v6.0 will revolutionize the ecommerce industry by providing a robust shopping-cart solution that's been optimized for ultimate flexibility and growth.
2.) Later in Q3
Soon after the release of v6.0, 3dcart will execute the following…
A redesigned administration panel
Tablet-ready responsive admin interface
A new template engine
A reimagined App Store
Relaunch of the 3dcart Theme Store
A New 3dcart's Experts Directory
The new admin interface will offer a streamlined, modern design that will make it even easier for merchants to build a successful e-business. Add that to a restructured marketplace for Apps and Themes -- as well as a slew of software improvements -- and 3dcart is poised to take the world of ecommerce by storm in the third quarter of 2013.
3.) What does it all mean?
If you're new to 3dcart, the coming release of v6.0 means there has never been a better time to start an online store. If you're a current 3dcart user, get ready to experience a more robust, full-featured shopping-cart solution.
4.) Thanks for your support!
Since many of the major advancements coming in Q3 were inspired by you, our users, we'd like to say thank you for your continued support and feedback. There's no way we'd be able to achieve our goals without your help, and we cannot thank you enough for all that you've done to make 3dcart the best ecommerce solution on the market.
5.) Conclusion
All it takes to be successful in the growing world of online sales is a great idea, a little hard work and an unwavering commitment to succeed. In other words, you supply the drive and determination, and 3dcart will continue to provide the necessary tools needed to help you achieve your entrepreneurial dreams.