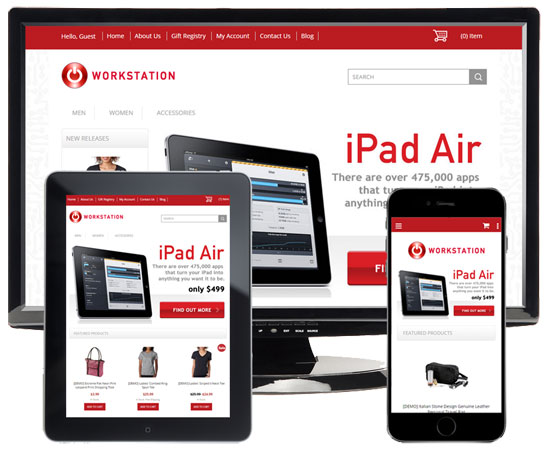 Being responsive to our customer base is important to us so 3dCart is listening. One of the requests that we get on a regular basis is for new themes to choose from that are current and responsive. We are happy to announce that by the end of 2014, we will have more FREE professionally designed HTML5 themes than any other shopping cart platform on the market today.
Starting December 2014 or sooner, we will begin rolling out 20 brand new professionally designed responsive themes to enhance our platform offerings.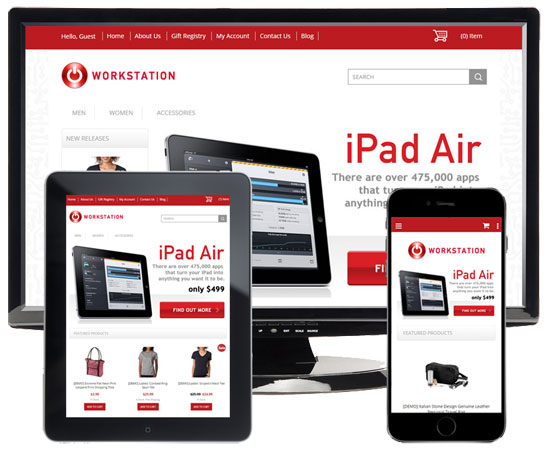 What does this mean for you? You will have the largest selection of high quality responsive themes to choose from in order to provide your customers the same experience on their mobile devices as you have on the desktop in the past. It has never been more important than today to put your online store in the pocket of your customer bringing them one step closer to buying your products.
If you would like to preview the live demo of this theme, you can do so by clicking the link below. Check it out on your phone, tablet or computer, you are sure to love it for the price, FREE.
3dCart's Live Demo of the new theme "Workstation"
As we release these themes, we will continue to post them here for you to demo.