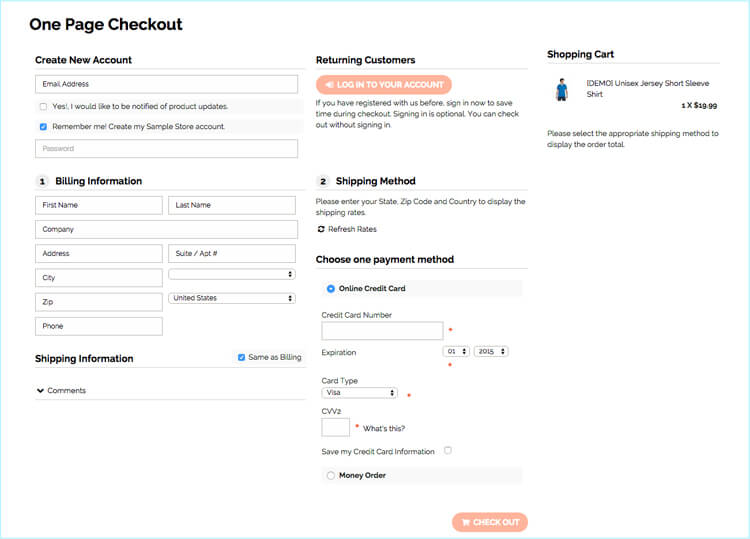 Optimized for conversions and mobile devices, 3dcart's new Single Page Checkout has revolutionized the checkout experience. With a responsive flow and a sleek design, the new checkout was built with simplicity and functionality in mind, featuring the latest usability standards for eCommerce.
With mobile media usage now significantly higher than desktop, the ability to reach one's customer base via a mobile device is more than ever a critical factor in producing sales. Our new, highly optimized checkout page will help increase customer satisfaction and conversions with a design that's responsive to any device, be that mobile, tablet or desktop.
If this sounds like your average, run-of-the mill checkout page, think again. Our simplified, streamlined checkout design is unlike any checkout page you've encountered before. Completely redesigned by our team of expert developers, the new checkout page focuses on improving readability, accessibility and presentation – billing, shipping, account and cart information can easily be viewed and manipulated, regardless of device or browser, while minimizing unattractive clutter.
Additional key features include:
Shipping Address as Billing Address selected by default – Most customers order products to their home; take advantage of this fact & shorten the checkout process with this simple, convenient setting.
Guest Checkout – Many customers strongly resent having to create an account. Research shows 30% of shoppers will abandon cart simply due to this requirement. Cater to customer demands with optional registration.
Facebook Connect – Increase conversion rates by simplifying the checkout process for Facebook customers; allow visitors to create accounts & login with just their Facebook credentials.
A completely linear checkout process – Developed & designed in response to recent e-commerce checkout studies, we've applied this newfound research to create the easiest, best checkout experience that customers have come to want & expect.
3dcart, offering more ways to checkout than any other platform, proudly presents an innovative, essential feature designed to keep you ahead of the eCommerce industry's latest trends. Whether you're an avid believer of the classic 3-step checkout, multiple-ship-to or single page checkout, 3dcart offers you the flexibility to uniquely tailor your checkout experience to best suit your store's needs.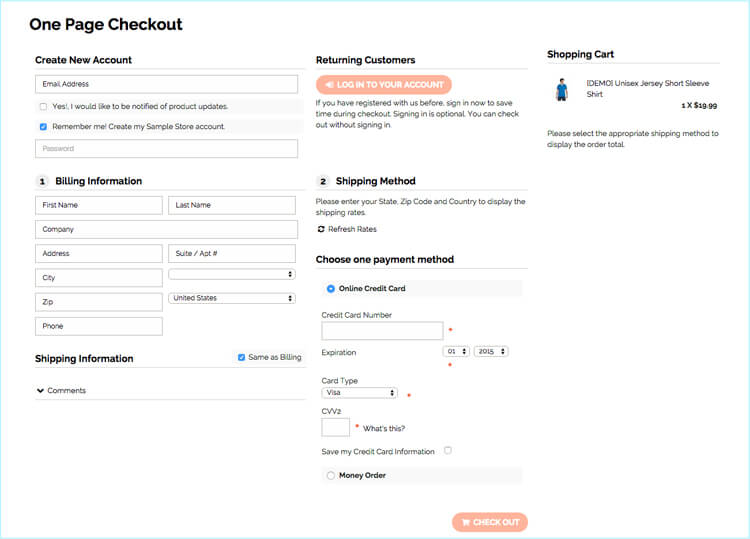 Experience the new checkout for yourself, today!