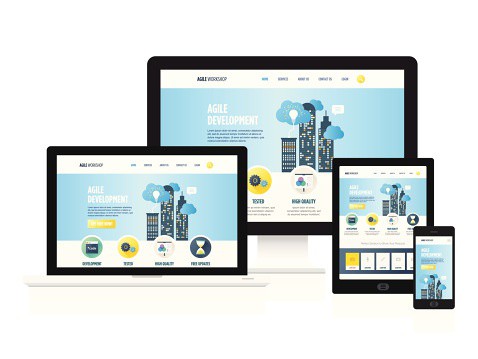 Whether you're a newbie retailer on the Internet or you've been in the eCommerce arena for quite some time now, you need to seriously consider turning your online store into a responsive one--- A.S.A.P.!
These days, if you don't possess a responsive website design, you're not only going to lose numerous potential visitors and consumers. You're likely to fall behind your competition when it comes to SEO, conversions, and sales.
So what are you waiting for? Find out now why you ought to stop delaying this and start hauling in more customers.
A Single Home Address
Wouldn't it be much easier for your target audience to find your business online if you only have a single home address, meaning just one main website URL? Whether they'll be using their tablet to access the Internet or surfing on their smartphones while at work, they can easily locate you.
Moreover, search engines don't appreciate duplicate content and separate mobile websites. Hence, it's really a lot better to go responsive these days.
Fast Growing Mobile Usage
When was the last time you checked the stats on mobile usage and most especially on mobile shopping? If you haven't done that recently, you'd be surprised. The numbers are growing fast, and you need to take advantage of this.
More than 20% of emails are opened on mobile gadgets. The same figure applies to Google searches. What's more, social media and ecommerce on mobile devices are both strengthening by the minute. Don't let your business eat the dust.
Google Adores Responsive
Since ecommerce site owners are all scrambling to impress the top search engine Google, you have to take note of what Google wants. If you research about responsive designs and SEO, you'll discover that Google puts these mobile-optimized responsive sites first on mobile search results. And because you'll be using a single URL, it's easier for Google to index your content.
Low Maintenance and Costing
Of course it'll be more of a hassle if you have two or more websites to manage and update all the time. This is what happens when you come up with a separate site for mobile use. Not only will you spend more for the different designs, but the regular maintenance will be more costly and time-consuming as well.
With a responsive store, you don't have to worry about these things. You can allot the extra time, effort, and money for other more important things such as marketing and customer service.
Wonderful User Experience
Just imagine how a customer would feel if he or she has a hard time navigating through your site or clicking on buttons while browsing on his or her smartphone. These tendencies arise when you have a website that's not responsive.
It's a modern world and more people are leaning toward mobile usage when it comes to online shopping and other web activities. Thus, you need to adjust accordingly. Provide your target audience a better user experience and increase your conversion rate in the process.
Now you've got no excuse to delay aiming for a responsive online store. The sooner you can have it, the greater profit you can enjoy in the future. See how 3dcart can help you build your online store today.