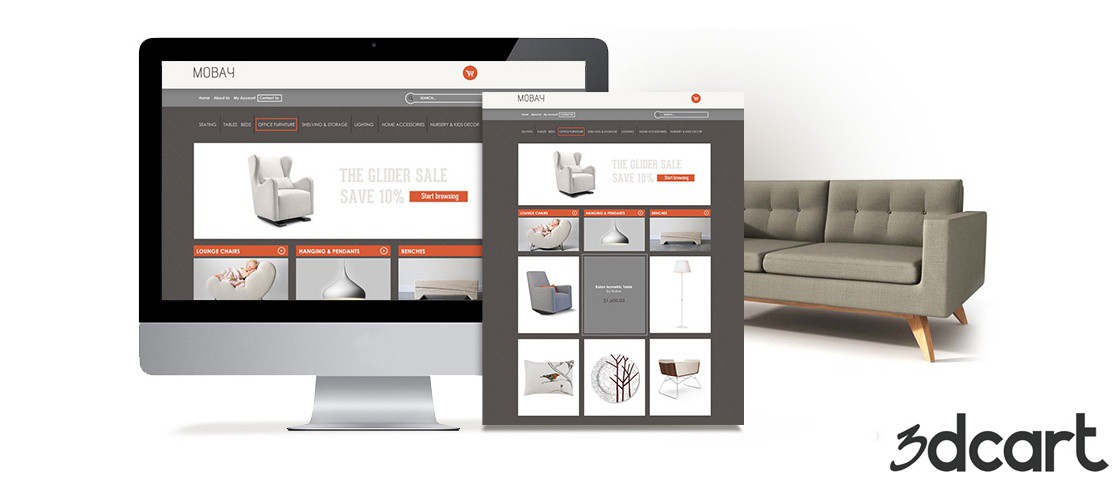 Our clients mean everything to us, and we're willing to do whatever it takes to help them thrive in a competitive market. And that's why it gives us great pleasure to announce today… wait for it… wait for it... 3dcart's new Free Responsive themes are now available at no cost to online store owners! Yep… we thought you'd like that.
There are so many amazing things we can tell you about the new templates, but like the old saying goes, "a picture is worth a thousand words." So rather than bore you with technical specs and descriptive language, why don't you take a look at the following slideshow so you can see for yourself what all the hype's about.
---
[slideshow_deploy id='7017']
---
Pretty sweet, huh?
As you may have noticed, each template offers a minimalist, modern and streamlined design so your store can quickly adopt a look and feel suitable for the times.
Installation can be completed in just a few minutes and one can easily transfer all of their store's existing data. Please keep in mind that you may need to tweak a few things inside the new template to ensure optimal functionality, but if you currently operate a 3dcart store, most of the heavy lifting is behind you.
To get started, login to your Online Store Manager and navigate to Settings --> Design --> Themes & Styles. From there, click on Available Themes before selecting New HTML5 in the sub tab. The system will then download the template of choice to your site and ask you if you'd like to apply it. Clicking yes will immediately apply the theme to your store. Clicking no, on the other hand, will place the template under the Installed Themes tab and allow you to preview before applying.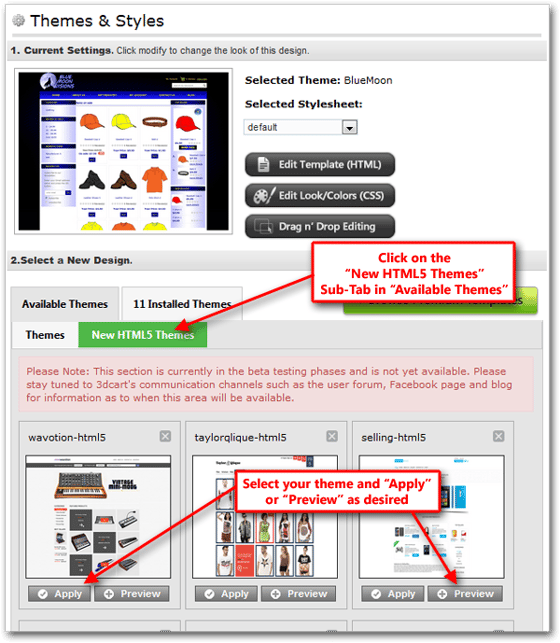 Note: If you currently use 3dcart's mCommerce Template and install a new responsive theme; please remember to remove the mobile template's "Auto-Detect" script to ensure visitors view the new design properly.
If you would like to learn how to manually edit and troubleshoot the new templates, please visit our detailed user guide housed in 3dcart's Knowledgebase Center.
Thanks for taking the time everyone. Enjoy the new templates, and let us know if you have any questions.