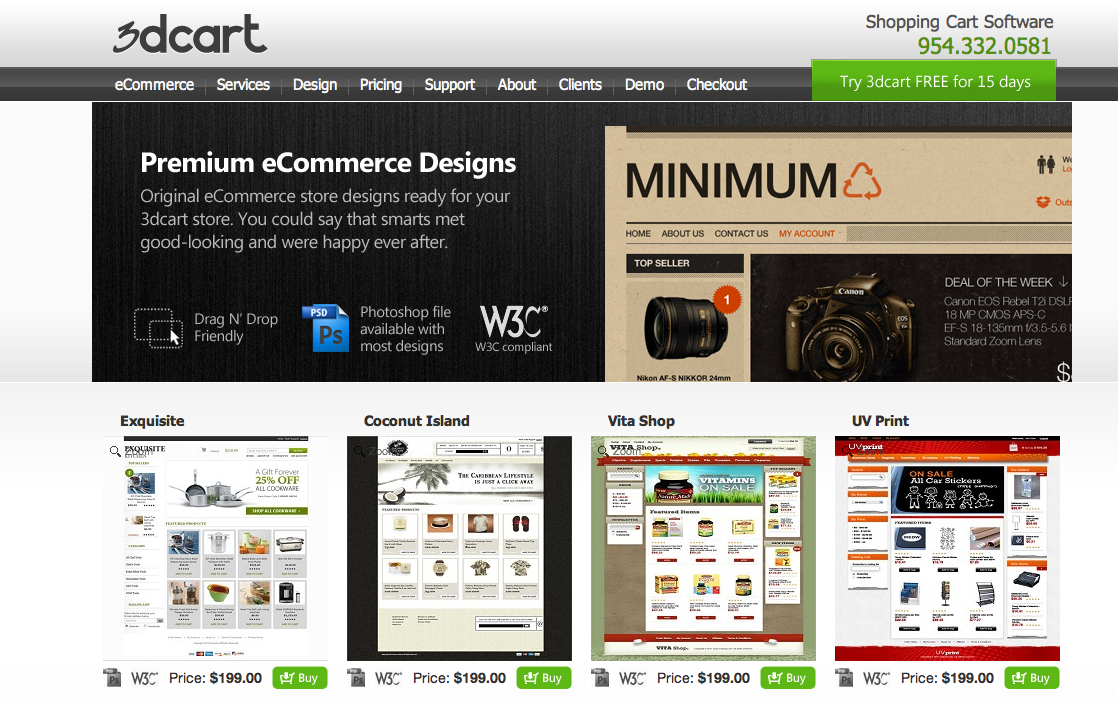 Creating design templates for 3dcart stores can help supplement a designer's resume and bring in extra income (30 percent of every template sold).

The 3dcart team is so excited to launch the 3dcart Template Store today which will grow the template store, help graphic designers reach out to new clients and bring more design options to 3dcart merchant! The new Template Store allows designers to submit their creations for 3dcart store themes and generate a steady stream of revenue.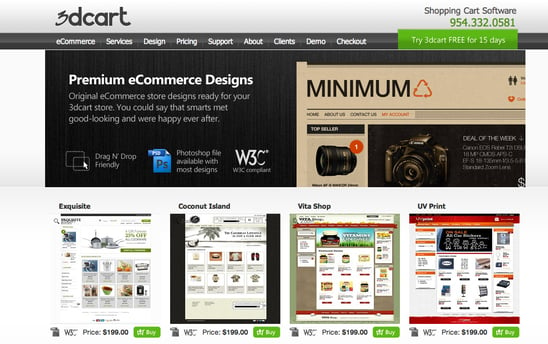 Designers can register for 3dcart Partner Program, upload their online store template designs and earn 30 percent on every store template sold. We're excited to offer designers an opportunity to connect with the more 15,000+ online stores across 12 countries currently on the 3dcart platform.
"The 3dcart platform offers merchants the best marketing features to attract visitors to their website – at the same time, the design aspect is vital for an online store to engage and convert these visitors into customers," said Jimmy Rodriguez, CTO of 3dcart. "The new template store allows 3dcart merchants to launch their website in no time, with an affordable and high-end design created by professional designers."
3dcart's unique approach allows graphic designers with limited HTML skills to participate in the program because 3dcart handles the HTML/CSS implementation, as well as support issues. Assuming the template is accepted, designers earn their payout based on how many templates they sell—the better the template, the larger the payday.
"The new template program from 3dcart gives designers like us the opportunity to showcase our talent to the 3dcart user base," said Danielle Stein of Boutique Design Studio. "The designer template program is so simple that we don't even have to code the website. We just submit a photoshop file with our design. It's an exciting opportunity to grow our design business."
At $99 for regular and $199 for premium, smaller online retailers looking for a lower upfront investment often purchase store design templates rather than shelling out for custom design work.
The complete details about the guidelines for submission and registration process are available a thttps://www.3dcart.com/template-guidelines.html. Submitters should pay careful attention to guidelines around header features, side widgets, main navigation elements, homepage, featured products, footer navigation and file formatting.