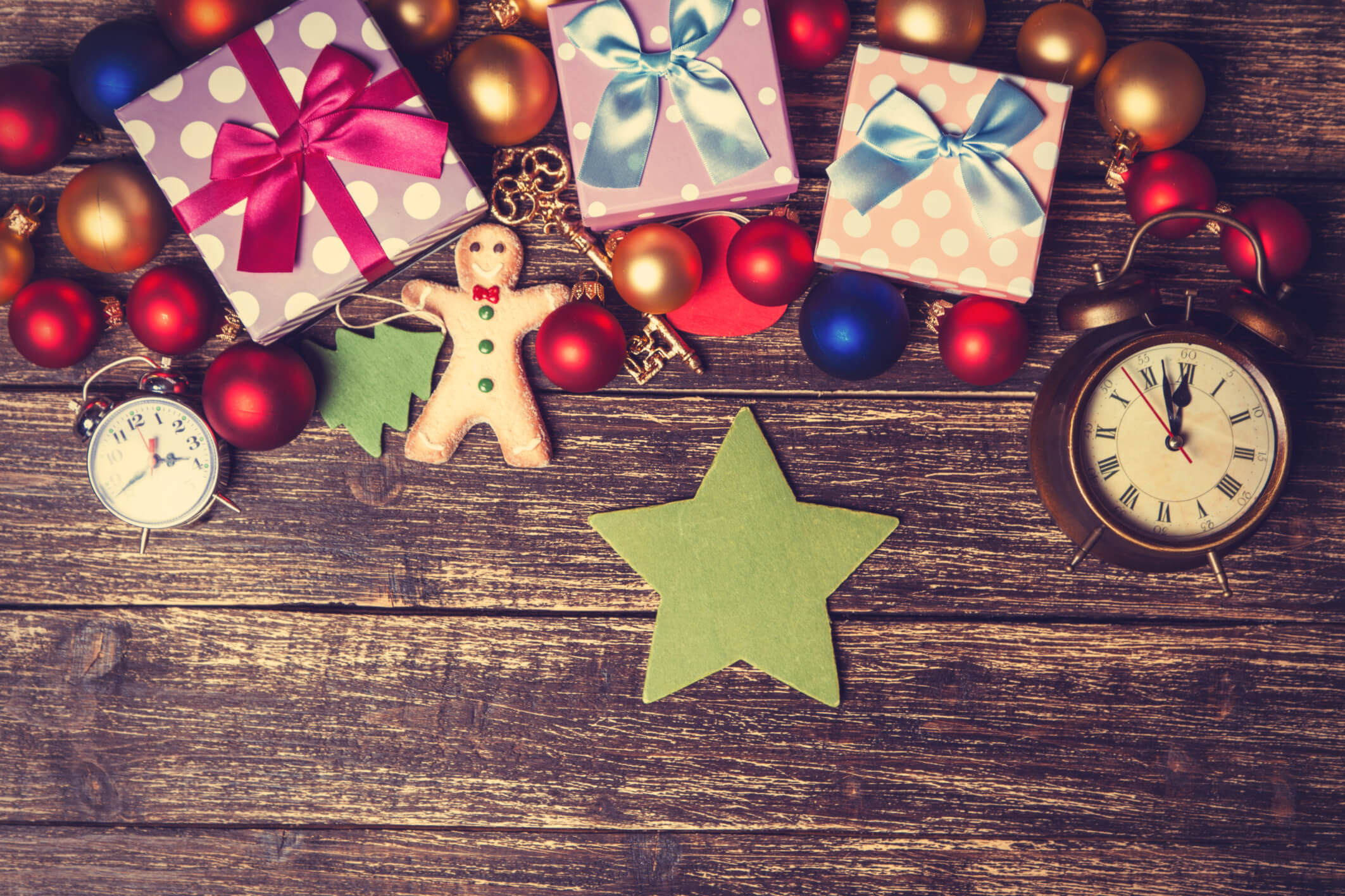 The new year is just around the corner, and if you're looking to ensure your holiday season is a profitable one, you're hopefully creating lots of great content for your website and blog.
Content marketing, the bane of many merchants' existence, is one of the most effective avenues for generating traffic, increasing sales, and engaging with customers. The best content is relative and time-sensitive, and takes into consideration important events, occasions, and topics important to your audience.
As you rush to ship and fulfill December's flood of orders, you'll want to take measures to ensure your business continues to push out high-quality content through the days ahead. Last minute shoppers are a holiday trademark, and may serve to provide your business with a substantial amount of traffic in the year's last weeks and days.
Help customers get into the season with some awesome holiday marketing content that'll hopefully prove to mark 2015's holiday season as your best quarter yet.
Retrospective lists
December is the perfect time to recap your store's best and hottest selling items for the past year. If you're unfamiliar with what products rank where, take a look at your reports and compile a list that highlights your best selling items. Depending on your industry and your number of categories/departments, you may want to craft multiple lists for easy gift hunting.
Here are a few examples of how you can format a retrospective article:
2015's 10 Best Selling Toys (or narrow it down to: Top Toddler Toys, Top Baby Toys, etc.)
The Top Fashion Trends of 2015
Our Best Selling Watches of the Year
2015's Most Popular Diapers
Highest Rated Phones of 2015
Customers are always on the search for popular, trending products to gift their family and friends. Creating a retrospective list makes it easy for customers to locate and purchase the year's tried and true products.
Last-minute gift guides
The holiday season is a hectic time of year for merchants and shoppers alike. After the hustle and bustle of crossing off a long shopping list, millions of shoppers will find themselves short a present or two.
Help customers easily select the perfect last minute gift with a guide that offers great time-sensitive suggestions.
You may want to craft a guide such as:
20 Last-Minute Gifts Everyone Will Love
Top Gift Ideas for the Procrastinator
10 Last-Minute Gift Ideas for Children
The Best Last-Minute Gifts You Don't Need to Ship
7 Fool-Proof Last-Minute Gift Ideas
As the countdown toward the holidays dwindle, feel free to send out a newsletter or post on your social media accounts with a link your last-minute guide. Customers will appreciate your quick, useful tips, and their traffic may result in a last-minute spike to your end of year sales.
Holiday Celebration Tips
Millions of families around the world eagerly decorate their homes and stock their kitchens in preparation of their favorite festivities and traditions. A number of important holidays fall in December, including Christmas, Hanukkah and Kwanzaa, causing countless shoppers to hit the web for countless essentials not found on any holiday gift list.
What kind of list you craft depends on what type of products your store sells. You have a lot of room for creativity here, so don't be afraid to get a little imaginative. A guide that offers celebration tips is a great way to get customers to see your products in a new light, and offer uses for them that customers might otherwise overlook.
Take a look at some celebration guide examples:
How to Transform Your Living Room into a Winter Wonderland
10 Fun Ways to Prepare Your Home for the Holidays
The Ultimate Guide to Christmas Decorating
Top 20 Products to Spice Up Your New Year's Eve
21 Tips for the Best Holiday Feast
A Thoughtful Holiday Greeting
While the holidays are likely your business's most profitable time of year, that doesn't mean every piece of crafted content needs to include a sales pitch. On Christmas, News Years and other holidays your business plans to celebrate, a simple, sincere season's greeting can go a long way toward building strong relationships with customers.
A sentimental blog or social media message is the perfect channel for communicating your well wishes and holiday experiences. Feel free to use a festive image or video – especially one that features your team of employees.
A holiday greeting is a great way to connect with customers and give them a glimpse of the faces behind the company. Customers are interested in buying from companies that offer more than just a great product – they want to support the businesses they like, too.
Budget-Conscious Gift Suggestions
Millions of shoppers have a limited budget during the holidays, especially those with lots of kids or family to buy for. Creating a guide that's tailored to the budget-conscious is a great way to help customers select gifts that won't put a strain on their wallet – and can potentially help you sell slow-moving inventory.
Some ideas for such a guide include:
10 Gift Ideas under 10 Dollars
The Best Inexpensive but Thoughtful Gifts
5 Affordable Tools Your Husband Will Love
7 Awesome Gifts that are Shockingly Cheap
Thrifty Gift Ideas for the Budget Conscious
Start crafting some awesome holiday content, today, and start turning your browsers into shoppers. December is a rich and profitable time of year, but you'll only be as successful as the amount of effort you dish out toward the cause. Let 3dcart help you get started selling toys online. Check out our guides for helpful tips this holiday season.