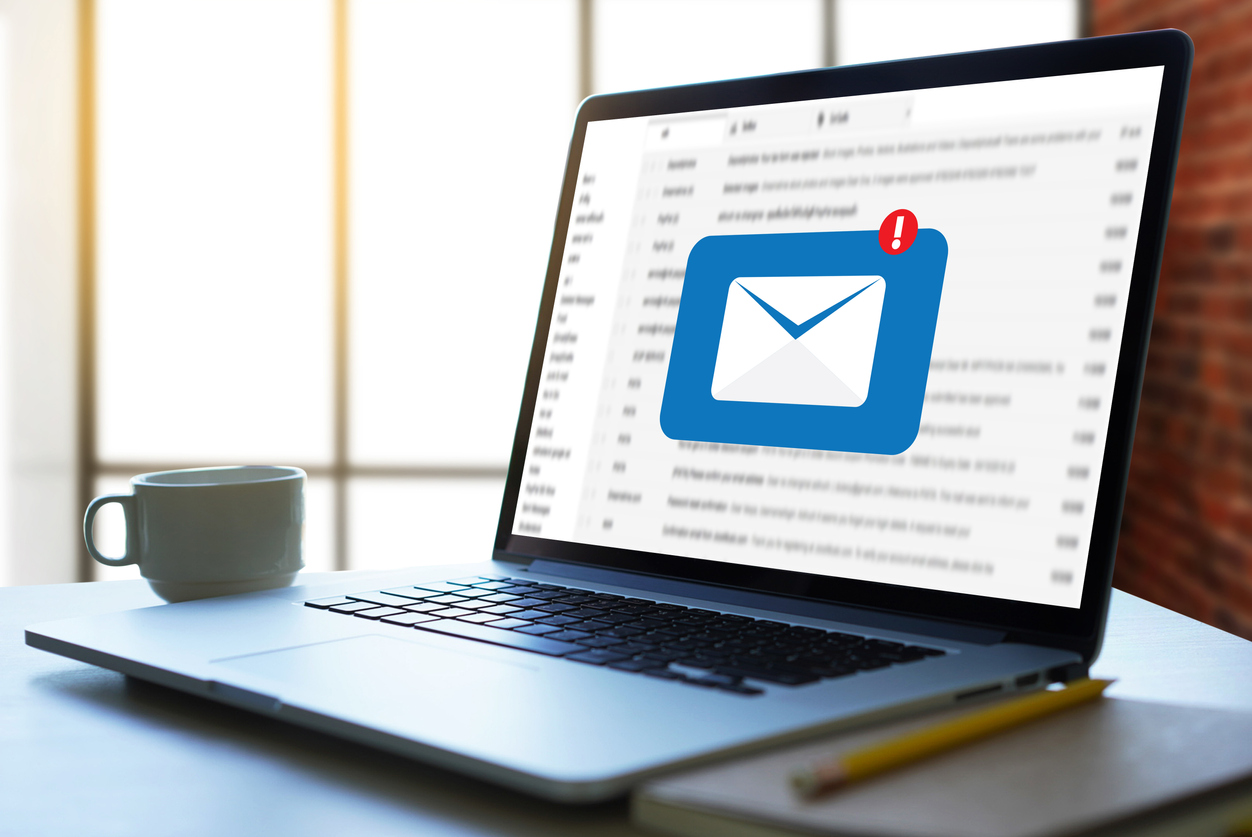 Finding your business's "voice" when it comes to branding and marketing can be difficult. Many advertisements are easy to ignore, and you find that many of your efforts simply aren't reaching people. So, you've decided to start an email list.
You've heard the praises of email marketing sung from a variety of internet marketing experts, and have some topics related to your industry that you would love to write about. Indeed, you may have heard that it's a great way to reach potential customers and clients in a targeted way, building trust and rapport (and sales). After all, unlike many other forms of advertising, email can be rather intimate and personalized. Email lists are also typically built from people already engaged with your brand, and it often takes effort to delete an email or unsubscribe from a list.
As a newcomer, however, you're not quite sure about how to engage your audience and keep them coming back for more. After all, when email marketing is at its worst, you might as well be yelling into the ether, with nothing but a chorus of ignored, trashed emails and "unsubscribes" around you. In other words, you'll feel frustrated and like you're wasting your time. For good reason, at that. Any effort to get your message out takes effort and time, and no one wants to waste that when there are other parts of your business to attend to.
However, if you're ready to level up your marketing strategy and reach your customer base in a new, exciting, and effective way, finding your voice and niche can be a fun and exciting process for both you and your business. To truly make the most out of your time and writing, here are some steps (provided by experts in the business) that you can follow, regardless of the type of business you happen to be running.
1. Introduce Yourself
Being able to give your audience a little bit of information about yourself is a great way to build a personal connection with your audience and create a narrative while demonstrating value. Few customers want to read information and buy things from someone they know absolutely nothing about. People would love to hear about where you got the passion for what you do, how you got to where you are, and what makes your product special.
Nailing the introduction is critical when it comes to sending mass personal emails. Especially if you want to build a rapport with your subscribers.
Of course, you don't want to spoil everything in your introduction. After all, you want them to come back for more, and wouldn't want to overload them with information on a wall of text when they're just trying to get to know you. At this stage, it may be wise to keep your tone more casual and friendly rather than informative and technical. This is also a great time to plug in your shop.
Finally, when you sign off at the end, you can also use some of these professional email signature examples to reinforce your branding and the idea you created of yourself through your introduction.
2. Discover What They Need and Want
Doing some research to determine what your subscribers truly want to learn about can go a long way to building your outreach and keeping your audience's attention. You wouldn't want to send out an informative article that is under or over your customer's expertise level or give them information that they simply don't need at the moment. Remember, part of your job as an email marketer is to provide value based on your customers' needs. Some ways that you can get a feel as to what your readers will respond to include:
Polls
Surveys
An email asking for general responses as to what they want
A/B testing certain email topics
Knowing your demographic
Following hashtags on various social media platforms related to your industry
Understanding the general concerns that the audience surrounding your industry may have can also go a long way towards giving you topics to write about. For instance, if you're selling coffee, you may want to write about sourcing and ecological sustainability.
3. Make a Customer Avatar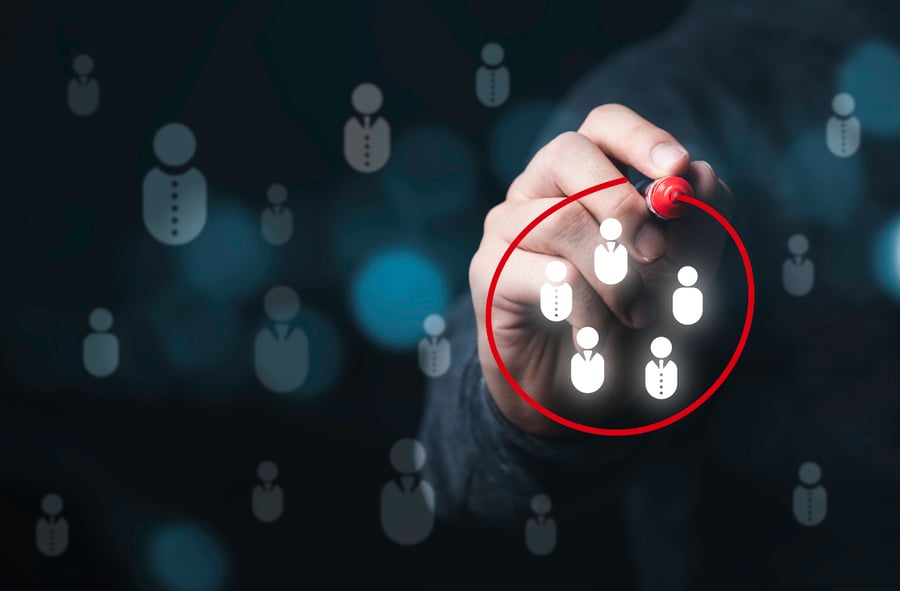 A customer avatar is simply a list of traits and behaviors that define your ideal customer and demographic. Creating this avatar (preferably based on the information that you gained through the last step) can be an excellent step towards understanding your audience and giving them what they want. Here are some factors that you need to help create your perfect imaginary customer:
Age
Income level
Gender
Lifestyle
Education
Religion
Ethnicity
The holidays they celebrate
With this in mind, you can develop the tone that you may want to take in your email, which will help you to discover what they really want to hear about. For instance, if you're selling costume and craft supplies, you may want to market to both older women and younger people picking up a hobby. You may also want to keep your tone informal, unthreatening, and understanding of the fact that your audience could be hunting for great deals that they can use for their new project.
4. Give Amazing Value and Surprises
As stated before, giving your readers a value proposition in your emails will go a long way to getting you engagement and long-time readers. Remember, your customers/audience are people, not simply income streams. You need to build a good relationship with them to gain a healthy reader base.
This is especially true for email marketing when it comes to small businesses. The chances of you building long-lasting relationships with your customers as a small business are exponentially higher when you're actively demonstrating value.
To build a good relationship with your readers, give them something they can use. Good tips and useful info related to your niche are great ways to start. Providing exclusive offers, coupons, event invites, and info on product drops they might not be able to get anywhere else are all great options. Treating your email subscribers as a community or exclusive club will help them feel well taken care of and will show them that you can provide what your competitors can't.
Another great way to establish value in your email list is hosting the occasional contest that can provide access to a promotion or giveaway. Not only will this keep your current readers on their toes, but it will encourage them to send information about the contest to interested parties. This will encourage new signups and give you new leads. If you do decide to go through with this campaign, make sure that the prize/promotion is something that your audience will be interested in, while at the same time being a result that you'll be able to deliver on.
5. Know How to Stay in Touch
One somewhat tricky aspect of managing an email list is sending emails enough to make sure that your readers remember you, but at the same time not feel like spam. You don't need to send out an email every few days or even weekly if your audience doesn't want that. It's a great way to make your brand feel like white noise that your subscribers will simply ignore or unsubscribe from. Besides, sending out too frequently can be a huge drain on your topic list and time resources.
We recommend creating a content calendar that dictates when to send out your emails. You can track your engagement and responses based on what you have, and adjust your actions based on that.
Remember to keep the tone of your email appropriate for your audience given the frequency at which you will be sending out emails. This includes keeping an eye on how you start the email and making sure your tone is warm and familiar as well as using some great email closings to leave your readers feeling good after they read your emails. What you want to aim for is having your readers pleasantly surprised when they open their inbox to find an email from your brand and not annoyed or disinterested.
6. Encourage Engagement
You've carefully created and distributed excellent content that your audience loves. Now, it's time to encourage your readers to help get your writing in front of as many people as possible. This can be done by reminding them to share or talk about your article on multiple platforms. This is typically done at the very end of your email. These days, you can share information on all of your social media accounts with a few simple clicks. If your content is worth it, your subscribers will certainly show it to people who have a similar interest.
Remember, you want to use this technique with relative caution. Demanding that your audience engage in a certain way and/or too often is one way to overstay your welcome. They will get the point after a bit of encouragement and will be more than happy to share if they liked what you had to say.
7. Get Feedback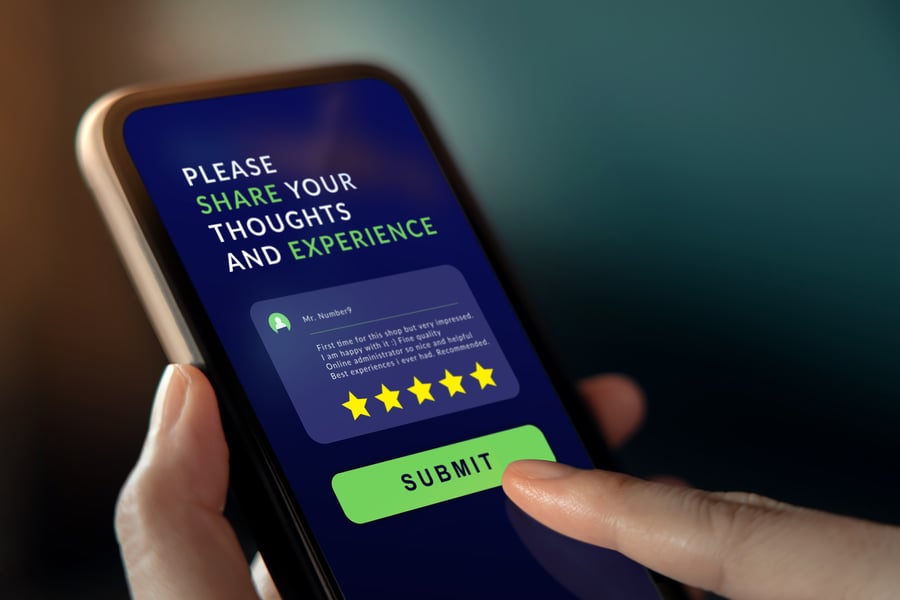 Once you've implemented your email formula and have an audience, it's time to get some feedback. Having your subscribers occasionally answer questions, be it directly from your email or a different platform (such as a forum), can be a great way to know what you're doing right and how to keep your metrics up. Marketing is constantly evolving, no matter your niche or industry. Keeping on top of what your readers are talking about and need is essential to retaining their attention and keeping them happy.
Asking for engagement is a great way to accomplish this. Make sure that you leave open-ended questions at the end of your article that will prompt your audience to answer relevant information about what they're doing, having trouble with, or are interested in.
8. Study, Study, Study
One way that you can keep your finger on the pulse of what your audience and customers want is to study where they are and what they buy. Try checking out forums related to your niche, looking at news articles, and following influencers related to your industry. Remember, your customers are actual people with real needs and behavior patterns. Already being a nerd for what you are selling/developing/advertising can certainly help a lot. Simply put yourself in the shoes of the type of people who shop for your products, and you'll be surprised at how far your marketing can go.
9. Integrate Other Platforms
Your email campaign isn't the only tool in your arsenal. Using various other social media platforms can be a great way to create engagement and synergy with your brand. For instance, you can create previews and link to your email blog on your social media accounts. This is an effective way to get your content in the face of new and old subscribers alike, make your work easy to share, and help generate new leads from people who may not have heard from you. You can even use certain tools in various platforms to generate feedback. On certain social media platforms (such as Pinterest and Instagram), you can also promote tantalizing visual content that is gated by your email campaign.
Wrapping Up
Creating and distributing your content through a carefully curated and studied email list can bring a variety of benefits to your brand and increase engagements and conversions for your business. With a few simple tips in mind, you'll be well on your way to having an engaged, happy audience that loves what you have to say. The goal of this particular type of marketing is to gain a sizable, loyal following that spreads your message to others and comes back for more. Seeing the results that you want from your email campaigns may take a little bit of time, but will be well worth the effort and time you put into it in the end.