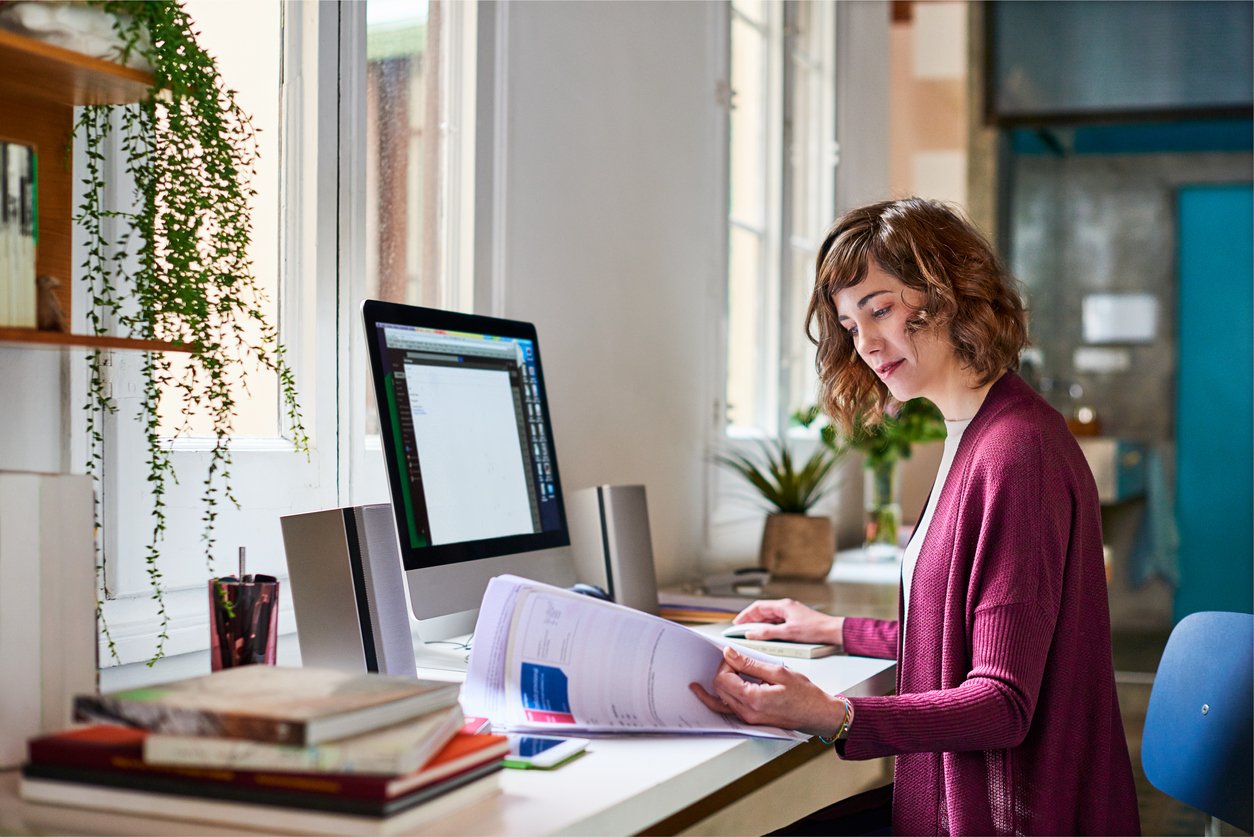 Being a stay-at-home woman, you probably have a plethora of unique skills that you use every day for free so your family runs like a well-oiled machine. But, you might have the urge to be your own boss and start your own business, perhaps using those skills or exploring a hobby that you love. Don't worry, you're not alone: according to SmallBizTrends, 72% of home-based startup businesses are run by women.
Thankfully, in this day and age it's easier than ever to start your own home business. A staggering 38 million businesses are home-based in the US alone. Because of modern tools like the internet, you have all the information you'll ever need at your fingertips. The internet also allows us to run businesses, that would previously have had to be in a physical location, entirely online!
If this interests you, we've compiled some of the top startup business ideas that you, as a housewife or woman at home, can start all by yourself.
What Businesses Can I Start?
Once you've decided that you want to start a business, the first question that will come to mind is "what should I be selling?" Well, there's practically a business model for everything under the sun, so it really comes down to how you want to make your money.
One option is starting an eCommerce business, which involves selling products on an online store. Another option is offering your unique skill as a service for people who are willing to pay for it. You can also make money by consulting individuals with knowledge you've gained in a specific area. You can even make money by being an affiliate for someone else's company! The possibilities are endless, so think about what you're passionate about and talented in.
Let's discuss further some of the top ideas for housewives that you can start entirely from the comfort of your own home.
Ecommerce Business
One of the best ways to make money at home is by starting an online store. When it comes to selling online, the sky's the limit. Virtually any product you can think of has a niche community looking to buy it, and tapping into that market can all be done at home. Whether you're making products by hand or you're selling products from a distributor, there's success to be found in any type of eCommerce business.
Setting up an eCommerce website can be easy with the right tools. With the right eCommerce software, you don't have to worry about all the extra work of building a site from scratch and implementing all the features you'll need; that hard work is all done for you. So, all you have to do is decide on what product you'd like to sell and manage your business. Here's some of our favorite eCommerce business ideas for women at home:
Jewelry
One of the most profitable business ideas for housewives is selling jewelry online. Although customers aren't able to physically hold and inspect the merchandise you're selling, they're drawn to the lower prices that online jewelry retailers often boast when compared to brick-and-mortar stores. Prices can be lower because you don't need to spend money on rent and storage for a physical store; everything can happen on your website and in your home.
When it comes to selling jewelry online, there's two ways you can approach it: handmade and supplied. If you decide on making your own jewelry to sell, be sure to keep in mind the cost of each item that's used in the process so that you can properly set your prices to make a profit. It's a little easier to figure out your profit margin when it comes to selling jewelry from a supplier, but your profits will be less. You also need to make sure that you're working with a trusted distributor because of the high ticket price of your products.
Here's our top tips for starting an online jewelry business:
Be sure your website matches your product. Since you're selling jewelry, you'll probably want to give your website a luxurious feel to it. However, make sure that your site's theme is customized to fit the jewelry that you're selling. If you're less about the diamonds and more about the boho, maybe go for a more down-to-earth web design.
Include a variety of trusted payment and shipping options. Since you're selling high-ticket items, customers want to be comfortable spending that kind of money. Make sure that you offer plenty of options for payment to your customers, because some may only want to be spending large amounts of money through a specific payment gateway. The same goes for shipping providers as well; no one wants their hundred-dollar necklace getting lost in the post.
Show customers lots of product pictures. Since your customers can't physically hold and examine your pieces, get them as close to the real thing as you can with product images. You can even include 360° images and videos to showcase every angle of your product. This makes a customer more comfortable with making a purchase since they have a better idea of what they're going to get.

Baby Supplies
If you're a mom, then you empathize with how important it is for your baby to get the best. From clothes to formula, quality is a necessity if it's coming in contact with your child. So, being a stay-at-home mom gives you a unique perspective on what moms want when it comes to baby supplies. You can use this knowledge to start your own online baby supply store and help other parents give their babies the best. But, we're going to be honest: baby supply is a hugely competitive market. However, don't be discouraged, because it's not impossible to pave your own way through it and make a profit.
Just like selling jewelry, you can either sell handmade products or wholesale products from a supplier. Selling handmade products gives you an advantage because you'll be easily differentiated from all of the other baby supply stores by selling products that no one can buy anywhere else. You can even offer custom tailoring, monograms, and designs if you're making baby clothes. Of course, the alternative to this (if you can't sink costs into materials or you don't have the skill to make products) is buying wholesale from a distributor or dropshipping.
If you're thinking of starting your own baby supply store, check out our top tips:
Find your niche and be specific. Since baby supply is such a competitive market, it's important to stand out from the rest. You can do this by choosing a community to connect with and make products for, such as organic clothing or vegan baby food. Do you just want to sell baby clothes, or toys and formula as well? Have you thought about selling everything a mom needs for her baby, even including maternity clothes for herself? Determine the scope of your online store so you know exactly what your target audience and marketing strategy will be.
Make things simple. If you're a stay-at-home mom yourself, then you probably have experience with how busy life can be sometimes. Your target audience is going to be the same way, so make sure that your entire consumer experience is straight-forward and easy to navigate. Your product categories should be clearly laid out; you don't want customers hunting for what they want until they get frustrated and leave. Make sure that the checkout experience is stress-free too.
Use social media. As you probably know, moms love social media. In the highly competitive market of online baby boutiques, marketing your store via social media is a great way to get the word out about your store. Having a presence online helps establish your brand as something that parents can trust, making them more likely to visit your site when they see an ad pop up on their Facebook news feed.
When it comes to figuring out what kind of product you'd like to sell, the important thing is to think about making and selling a product that scratches your own itch. If you'd buy your own product, there's definitely going to be a market out there for others who'd buy it as well.
Service Business
If you'd rather offer your skilled labor as a product, then consider starting your own at-home service business. You may already have a lot of the skills or supplies that you need to perform whatever service you'd like to offer. It all depends on what you're willing to give to people and how saturated the market is for that service in your area.
Child Day Care
If you're already taking care of your own kids in the house, why not get paid to take care of more? Now, obviously this type of business isn't going to work for everyone; some parents can barely handle one kid and wouldn't dream of adding another parent's child to the mix. But, if you're a super-mom and think you can handle it, or if you're a housewife without any children of your own, you might end up loving this business venture.
Before jumping straight into transforming your home into a child day care, there's a few things you need to consider:
Make sure the family is on board. If your partner or children aren't totally okay with having other people's kids in their house for hours at a time, you'll need to have a conversation with them before you jump into this.
Check out the competition in your area. If there's a high saturation of daycares nearby, you might want to consider dropping your prices or offering something that they don't have in order to compete.
Determine what licensing and insurance you need. Since you're taking care of other people's children, there's a lot of liability involved. Make sure you're covered and legal before you start.
Iron out the details of your business plan and budget. Determine how many kids you'll be taking on at once, how much you'll be charging each client, and how much you'll be spending on materials.
Market yourself to the community in your area. Get the word out to every mom you know; your first customers will probably be people who know and trust you already!

Catering
If you've gotten "wow" across the board every time you've brought over a home-cooked meal for a potluck, or if you've always had dreams of being a chef, then you might want to try looking into starting your own catering business from home. Before you jump in, however, there's a few things to ask yourself. What type of food will you be cooking? Are you cooking in your home or at the client's location? Since you'll be serving food, what type of licensing and permits will you need to do this?
Once you iron out those details, you can get started on your business. Here's the 6 major steps to starting your own catering business:
Get all of the licenses, permits, and liability insurance you need.
Establish all the details of your business, including structure, name, and business plan.
Put together a marketing plan and get to work on spreading the word.
Formulate the menu that you'd like to offer.
Purchase any food, equipment, and supplies that you'll need.
Maintain your reputation and gather reviews and recommendations from happy customers.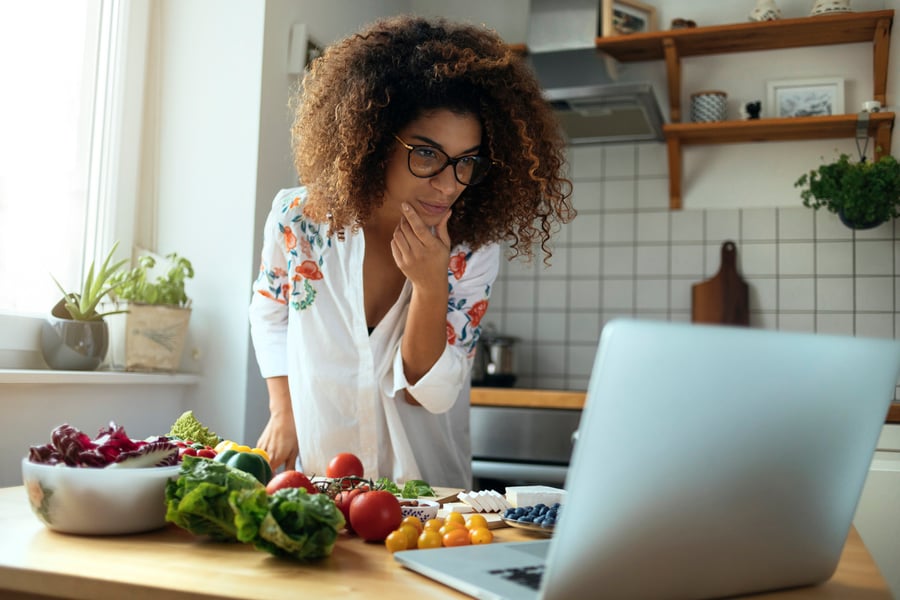 Consulting Business
Do you feel like you have a lot of unique knowledge in a subject that most others don't? Then you might want to consider starting your own at-home consulting business. Similar to service, you're going to be giving your skill to others as a product. However, instead of doing things for customers, you could for example offer english tutoring, fitness coaching, or business consulting; them on how to be better at what they want to achieve. You might have a lot of professional knowledge from past occupations or education, or knowledge from working at home all day. Whatever it is that you have, there's people who will pay to listen.
Health Coaching
If your passion is health, whether it be fitness, dieting, or nutrition, you can make money by coaching other people on how to maintain wellness. As a health coach, you'll be responsible for helping your client meet whatever goals they'd like to achieve. To do this, you would formulate a health plan for them after assessing their needs and current health status. This plan, with your help, should be designed to get them on the right track.
This type of business is simple to do from the home; all you need to do is meet with your clients and help guide them through whatever pre-determined goal they need assistance with. One top recommendation is to build a personal trainer website; this isn't required, but it will help you get more business and make you seem more legitimate.
There's several different niches in the health coaching field, so think about picking one to market and differentiate your business easier. Here's a few examples:
Women's Health
Family Health
Autoimmune Disease Health
Parenting Coaching
If you feel like you've dealt with kids enough times, to the point where you're a professional in parenting, then you should consider coaching parents. As you're probably aware, parenting can be one of the hardest jobs out there. So, there's a huge market out there with parents looking for professional advice on how to venture out into this new part of their lives with relatively few hiccups. Before you start thinking more about this business, you should, like the rest of these ideas, look into the competition in your area and act accordingly.
There's a variety of things that you can help coach new moms with, so decide on the niche you want to run with for your business. Some examples of focused parenting coaching are:
Homeschool Coaching
Professional Potty Trainer
Child Behavioral Consultant
Affiliate Business
A home-based affiliate business is one of the least risky business ideas for housewives or women at home to get started in. If you've never heard of affiliate marketing, it's actually quite simple. When you become a business's affiliate, you get compensated for each visitor/customer that you bring in. Usually, as an affiliate, you'll be creating web content that links back to the business you're an affiliate for. It basically works like getting commission on a sale, but all you're doing is marketing someone else's products in your own content. Yes, you can make a business out of this, and here's how:
Choose a niche that you're familiar with. Once you do this, you can start up a website, like a blog, focused on this niche. After you've started to gain some clout in your chosen community with the content you create, then you'll be attractive as a potential affiliate.
Do research into different businesses' affiliate programs within your market. Decide on what affiliate program you'd like to start out with and join it.
Start marketing products on your site. One of the most popular ways of doing this is by adding affiliate links to your post, however you can also host advertisements from your affiliate program in the sidebar and top banner of your site.
Branch out to more affiliate programs and businesses. If you're seeing success small-scale, think about moving upwards and expanding your reach to bigger companies. After a while, you'll have your own business!
Home-Based Businesses That Are Killing It
If you still don't believe that you can start a profitable business from your own home, then check out these real-world examples of home-based businesses that have skyrocketed in success.
What started as a frustrated woman trying to treat her chronic lower back pain has turned into a million-dollar business, all from the comfort of her San Francisco home office. Katherine Krug is the innovator behind GetBetterBack, a back brace meant to improve posture and help alleviate chronic lower back pain. By making a product that scratched her own itch and filled a market need, she created a business from the ground up, all from home. Now, after a successful Kickstarter campaign that managed to raise over $1.5 million, her company is selling back braces across the world and is still growing.
With the unique perspective of a mom trying to make the everyday chore of packing healthy lunches for her kids quicker and more efficient, Kelly Lester started a business called EasyLunchboxes. Inspired by the Japanese art of food packing, called bento, this stay-at-home mom not only created a great lunch-packing product to solve her issue; she founded a highly profitable business that spoke to moms around the world who felt her pain. Lester still runs her business entirely online and from her home, even after several years and millions in profits later.
And It Doesn't Stop There…
Have you ever heard of Spanx? Yes, even this billion-dollar business started as a product that was made by a mother of four who designed a hosiery solution in her own home. From there, founder and mother of four Sara Blakely saw worldwide recognition and success, even being endorsed by celebrities like Oprah. Now, Spanx is one of the biggest hosiery companies in the world and has been going strong for the past 20 years.
Another huge example is Aden & Anais, an online baby supply store that was started by a mother with a specific need that wasn't being filled in the US: muslin swaddle blankets. Although she had four kids, founder Raegan Moya-Jones started her company and didn't quite her full-time job at The Economist until Aden & Anais reached $1 million in revenue (which took over four years).
Conclusion
If you're a housewife, stay-at-home mom, or just a woman who's at home all day, there's nothing stopping you from starting your own business. Nowadays, it can be as simple as starting an online store and selling products sourced from anywhere in the world from the comfort of your own home. You could even start a business just from offering a service, consulting clients, or marketing other people's products. Hopefully, our list of business ideas for women at home has helped you figure out the path you want to take. Use the unique knowledge that you've earned from all your hard work at home to your advantage; you could be the next Spanx!