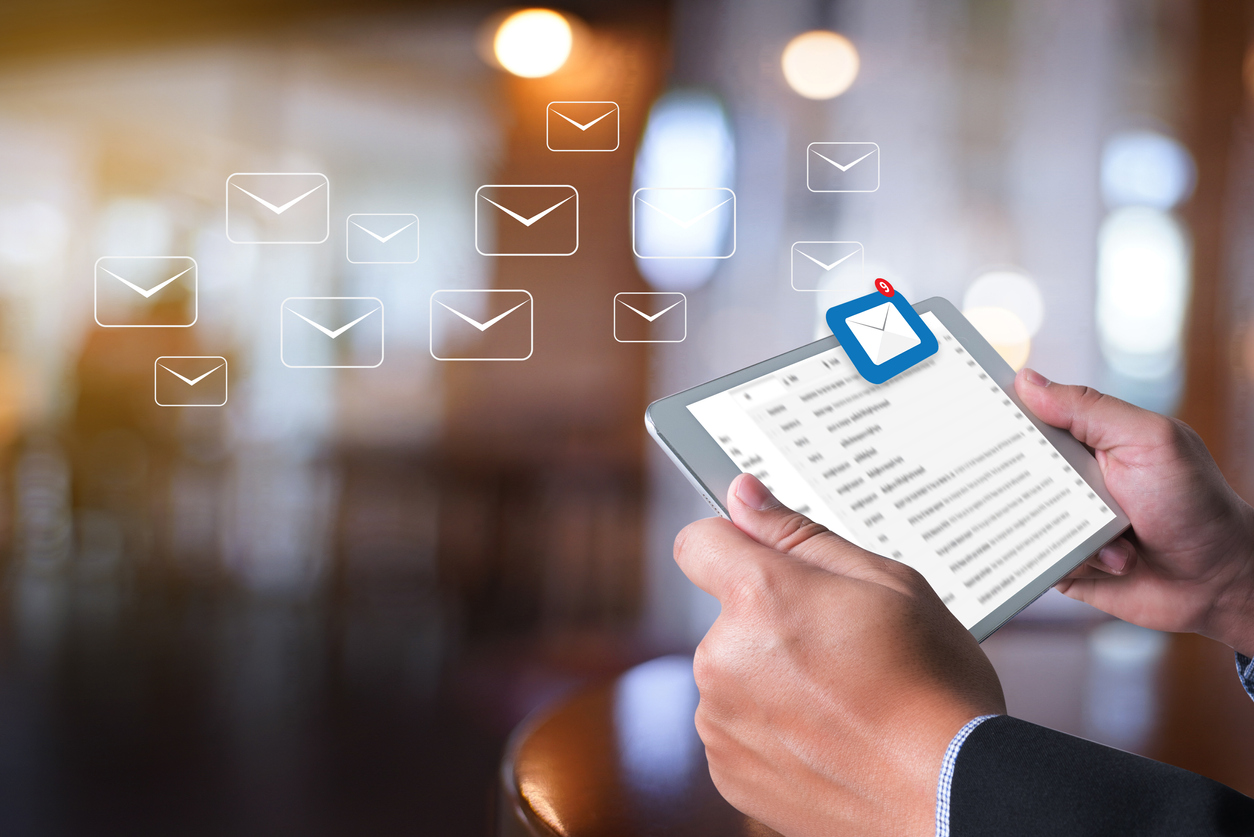 2020 changed the way many businesses operate, forcing them to substitute the office for a remote working environment. With this change, the need to engage and connect with consumers online increased drastically – and email marketing has played a key role in this.
Whether you're a SaaS or an eCommerce business, email marketing is an important component that helps to deliver personalized messages, offers, and content to customers. It's also essential for acquiring potential purchasers, and these leads are key to an increase in ROI and overall revenue.
This is what makes email lists so important; they provide a point of contact between you and potential buyers. Before you even begin your marketing efforts, you first have to create a secure email list of leads to market to, requiring you to think about your ideal audience.
Simply put, email lists are important because they focus on a specific customer base that you have curated. This targeted approach to email marketing means you have a better chance of achieving a high open-rate and greater levels of engagement, all potentially increasing future revenue.
But how exactly do you go about compiling an email list? There are two options available and both require a bit of thoughtful consideration – you can either build your own list or buy one.
What is the difference between buying and creating email lists?
Creating your own list is pretty straightforward; you're the one putting all the effort in. This means doing research on your target audience and putting together a few marketing tactics to understand your customer base better.
Once you've compiled information on the kind of contacts you'll be targeting, your next step will be manually creating a list using an email provider service of your choice.
Buying a list is a completely different ball game. It starts by approaching a vendor online that specializes in selling email lists. You'll be provided with the opportunity to target specific contacts based on age, location, and other demographics.
The process will be less targeted to your actual business. It will mainly be focused on demographics rather than finding contacts who have an interest in your niche or services.
Buying an email list is comparable to an automated service or tool – it does the hard work for you. You probably already have systems in place that provide such ready-made services to your business, such as form builder software or automated chat bots, but email lists are a little different.
With email marketing, you are directly contacting potential leads, and with this comes the possibility of intrusion. Buying email lists has the potential to cross over into illegal waters, so it's best to make an informed decision before choosing between the two.
To help you consider the matter from all angles, we've created a list of five pros and cons to buying an email list instead of building it.
5 Pros to Buying an Email List
1. Speedy Delivery with Instant Contacts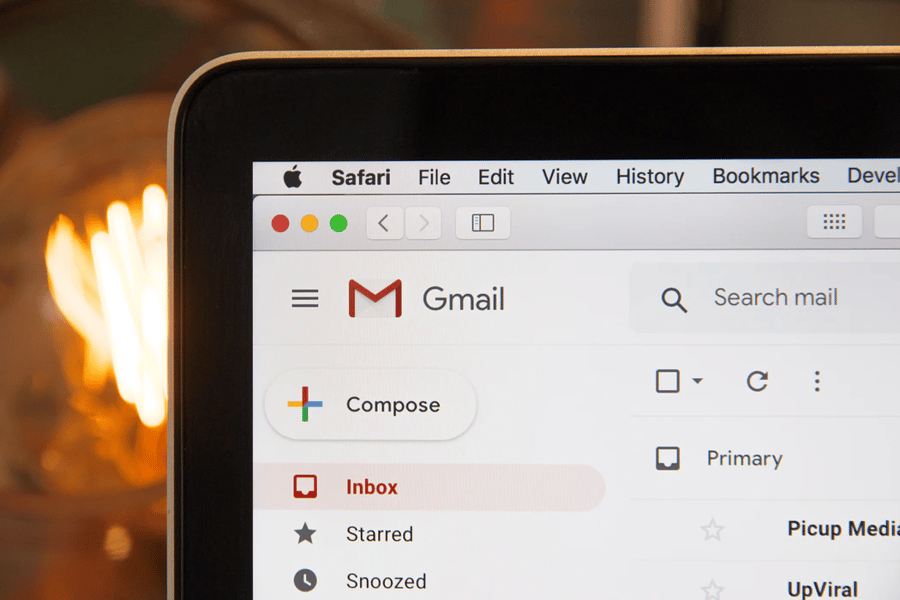 Buying an email list takes the hard work from your hands and places it in the care of a vendor. While this may sound risky, it can pay off if done effectively. Creating email lists is a time-consuming process; you have to do all the research, marketing, and source a large list of contacts.
You could be spending this time working on other projects, and this is where bought email lists come in – they're speedy and provide instant contacts. Unlike creating email lists, bought lists free up resources so you can spend more time on the tasks that matter. Instead of spending months on them, you could cut this down to as little as a week, meaning you'll be reaching more customers faster.
If the users reached engage well, this could result in a quicker customer retention rate and faster levels of engagement with your content. This instant access to your target audience can work wonders alongside your marketing efforts, but it's important to remember this will only be successful if you acquire updated and verifiable leads who are interested in your services.
2. Potentially Reaching a New Market
If you're looking to reach a different customer base with your services or products, buying email lists can be a speedy and cost-effective solution. Creating your own list from scratch could take months and will leave you with less time to focus on customers you have already acquired.
Buying a list directly from a vendor means you can quickly pick and choose what kind of demographic you want to target, making it easier to reach a new market.
3. Increases the Number of Potential Leads
Buying email lists means you can have access to hundreds, even thousands, of contacts. Compiling a lengthy mailing list like this manually could take months, which is why bought lists can be so beneficial – they cut the time it takes to reach those leads.
This increases your number of potential leads, meaning you could be getting access to a global database (depending on what demographic you target). This offers up new opportunities for marketing.
You might even discover a suitable demographic you never thought of before. It's key to remember that the more potential leads you have, the greater your chance of increasing your overall ROI and revenue.
4. Offers A Wide Pool of Customers to Choose From
Buying email lists provides you with a bigger database to work from. You'll be able to pick and choose specifics for the demographics you want to target, from age and location to gender.
This, in turn, expands your reach, and this wider pool of potential customers could open your eyes to a new kind of demographic to target.
5. An Effective Email List Could Lead to Business Growth
If you buy a relevant email list that targets your audience well and hosts a range of updated and interested contacts, your potential for business growth rises exponentially. While a manual email list can provide the same type of growth if executed well, bought email lists accelerate this process and decrease the time it takes to increase ROI, customer retention rate, and overall revenue.
As you can see, buying email lists is a bit of a gamble. There's a lot of potentialities and factors at play, and success relies on the strength of the contacts provided by the vendor. It's still important to consider the other side of the coin, so we've made a case against buying lists too.
5 Cons to Buying an Email List
1. Invasion of Privacy
Despite some of the outstanding claims you might see from vendors, from 'guaranteed leads' to 'up-to-date lists,' you can't always be sure of the validity of these claims. A lot of vendors lack authenticity and could be acquiring their lists illegally.
While the majority acquire contacts via legal means, there are a select few who still build lists without user consent. This means you could potentially be participating in something illegal if you use their services, as an invasion of privacy and consent goes against the GDPR.
Proper email etiquette plays a big role in how potential leads see you and respond to your marketing efforts. If they receive emails from you that they haven't signed up for, you risk losing them as potential customers.
2. Lower Engagement Levels and Spam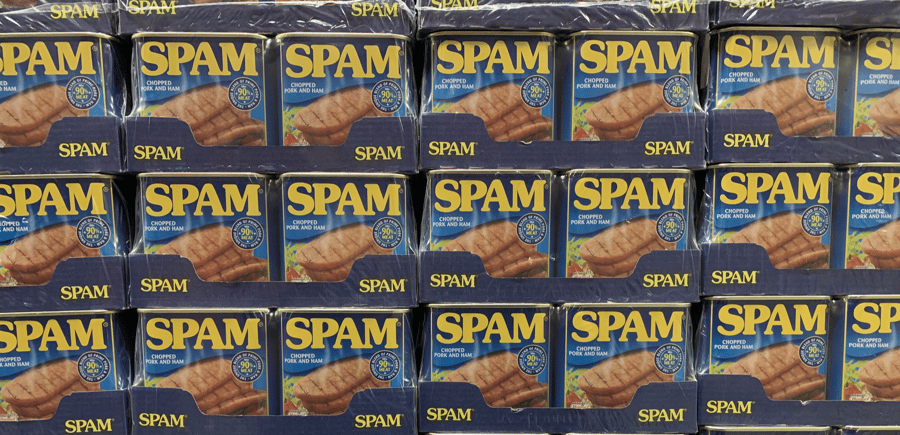 As some of the contacts provided by the vendor may have been sourced illegally, this could result in your emails being sent to people who didn't have the choice to consent. This means they could be getting a lot of unwanted emails, and you may be one of many.
This increases the likelihood of your emails being marked as spam, effectively killing your email marketing method in an instant. The customer experience is important to creating an effective marketing campaign, but providing potential leads with unwarranted emails and content will negatively impact this.
Invasive and unwanted emails can kill customer confidence in your brand and are more likely to turn away leads than create them.
The more times your email is marked as spam, the higher the chance that your email provider will flag all of your content as such, making it hard to find. This will result in lower levels of engagement and opening rates, meaning you'll have wasted the money you spent on vendors.
3. Higher Chance of Cold Leads
You might invest in a vendor that doesn't update their contacts list regularly, meaning your emails could effectively be sent to dead email addresses or inactive users.
Creating an email list at least provides you with the chance to keep up to date with your customer list, scouring and deleting contacts who are inactive. Bought email lists don't provide you with this luxury. Time might be saved by turning to vendors, but you may have to sacrifice getting quality leads.
The whole purpose of email marketing is to improve traffic and engagement, but if your list contains dormant contacts, you've failed before you've started. The worst part is that you'll never be in the know about it if you buy a dead email list since it's out of your hands. All of your trust is placed in the vendor and their claims, which is a tricky spot to be in.
4. Damage to Brand Reputation
An effective email marketing campaign works towards building brand awareness; an ineffective one will do the opposite. This is the problem that comes with the ambiguity surrounding bought lists – you don't know if contacts are sourced illegally or whether leads are cold.
If you buy a list that invades privacy and uses contact details without consent, not only do you risk low levels of engagement, but you put your brand reputation on the line. Users might start leaving negative reviews on your site or on social media, creating negative brand awareness and decreasing customer retention levels.
5. Possibility of Same Contact Lists
Since vendors are open and available to anyone, there's no telling how many companies have accessed their databases. As we've established, some vendors won't update their lists, and this increases the risk of you being handed an email list with contacts that five other companies are already targeting.
Aside from the fact that this increases competition, those users are probably already being inundated with unwanted emails – yours will be no different. This will result in low levels of engagement and the possibility of your emails being marked as spam.
Key Takeaway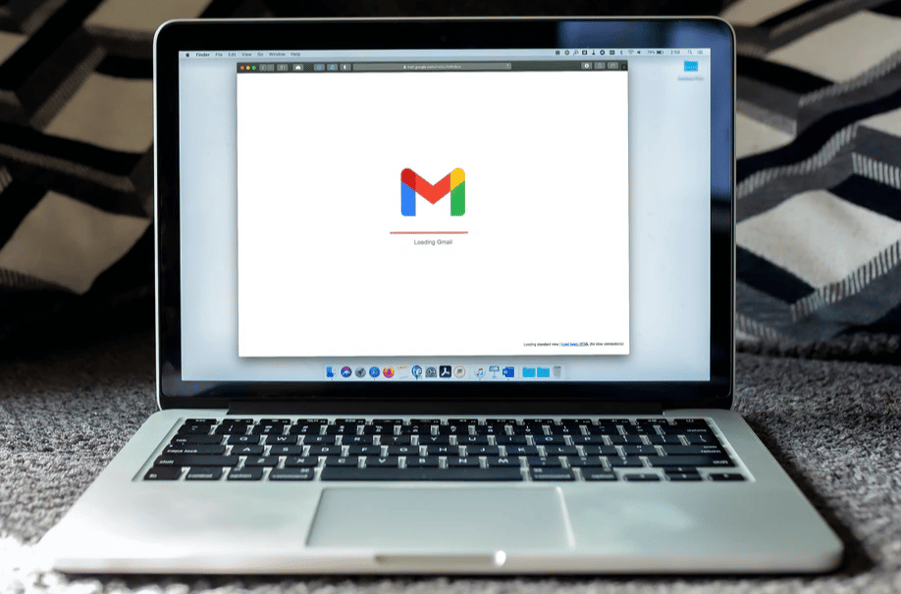 No matter what route you choose, it's important that you track and monitor the progress of your email campaigns to see if your lists are generating enough leads and engagement. Consider using CRM software to manage your customer base and combine this with demand forecasting to estimate future customer demand based on your emails.
You might find the demand for content via email increases if you target a specific demographic or that demand falls drastically when you use a different layout. The key is to constantly track your efforts to improve your email marketing strategy over time and to make it a team effort. Monitoring the strength of your campaigns isn't a one-person job and is best solved with cross-collaboration.
Since remote work has increased our reliance on tech, be sure you have all the systems in place to make collaboration happen smoothly. Installing VoIP software could be a good idea to streamline and track communications across all departments, so consider getting a fixed VoIP for a competitive business advantage.
Before you install any new systems, weigh the pros and cons of VoIP and use your findings to inform your decision. Knowing the advantages and disadvantages of VoIP will help you make better choices in regards to which communication system suits your team best.
In short, it's clear that email marketing is a little more complicated than everybody thinks. The decision of creating or buying email lists isn't one that should be made lightly, and all pros and cons should be considered.
Overall, creating your own email lists might be a little time-consuming, but if you don't like risk, it's definitely the safer bet. You have more control over the processes and who you target, something which is kept largely hidden when using vendors.