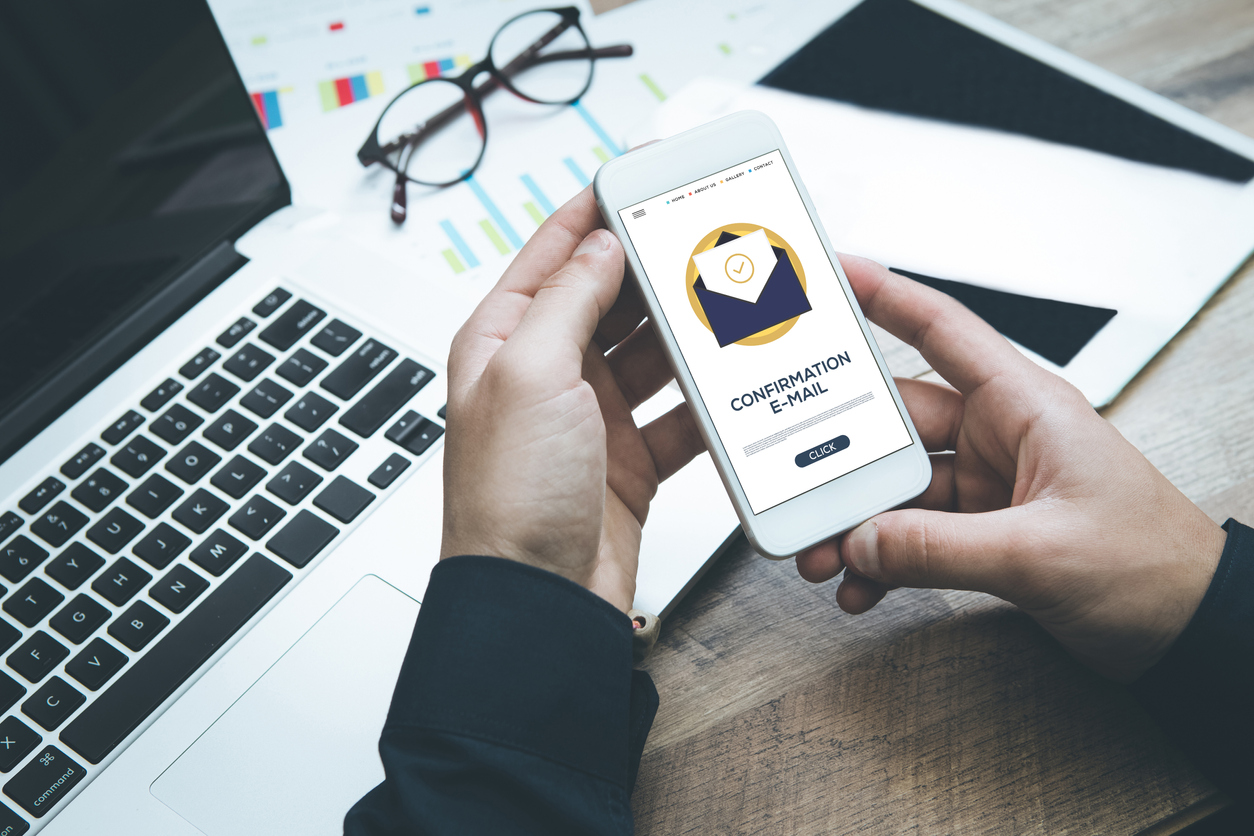 One mistake that many businesses make is thinking that once they get a sale, their job is done. A confirmation email is defined as an email that buyers receive after completing a transaction, but it's much more than that.
Confirmation emails are another opportunity for direct communication with your customer. In this article, we'll be looking at the best techniques to turn confirmation emails into more conversions.
1. Ask for a testimonial.
Customer reviews and testimonials are precious currency in business. A good review can provide customers that are on the fence with that last push to convert. That's because buyers value other purchaser's opinions over the views of corporations and companies.
All businesses, big and small, want more positive reviews. For example, when it comes down to Outlook vs Gmail, both Microsoft and Google want to have the edge over the competition.
Statistics show that:
Google searches for the word "review" have increased by over 30%, and searches for "best" have increased by 80%, in the last two years.
Almost 90% of customers read reviews for a company they are considering purchasing from.
Less than half of customers said they would purchase a product or service from a company with less than a four-star review rating.
Confirmation emails are an excellent opportunity to acquire positive testimonials from recently satisfied customers. Not only do good reviews provide you with business, but research shows that a mere 50 reviews will increase your conversion rate by almost 5%.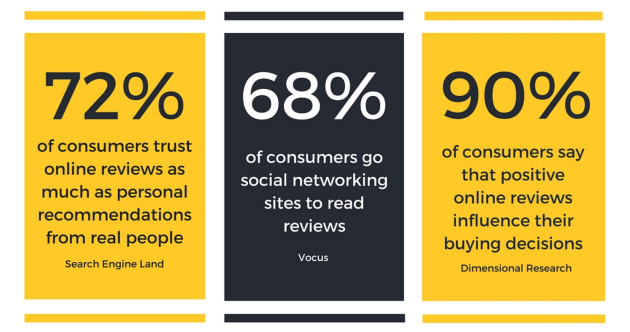 The best way to ask for a testimonial is in a confirmation email.
You need to remember that your customer doesn't owe you a review – even if your product or service was amazing. That's why it's wise to remind them of your service and what you've provided.
Tell them precisely what you want from them and how long the questionnaire will take because there's nothing worse than something that feels like unpaid, never-ending work.
A useful technique is presenting other people's positive reviews to the customer. This provides them with a template and makes the process easier.
If the customer has purchased other products before, remind them to leave a review for those too.
Aside from persuading people to do business with your company, reviews serve as direct feedback to you. Even if the review is negative, this is an opportunity to resolve the issue and show your customer appreciation.
This allows other potential consumers to see you are a proactive company that values its purchasers.
2. Use social media.
It goes without saying that social media is one of the most important marketing tools at a business's disposal. Over half of consumers discover brands on social media feeds, and nearly 1 in 4 consumers say they're more likely to purchase from a brand with high social media engagement. This can include followers, retweets, and likes.
Providing links and buttons on your confirmation emails that lead directly to your social media pages should be a bare minimum. This can increase your followers and help you target customers that are actually interested in purchasing from your brand.
Engagement
Increasing your followers is all well and good, but a company's main priority should be using confirmation emails to increase social media engagement. This can simply mean encouraging customers to share your products with their friends and family.
Almost half of people aged 24-39 make purchases based on recommendations from friends. But engagement is more than just sharing.
User-Generated Content (UGC)
Brands that are capitalizing on social media the most are those that encourage their customers to create content for them. Confirmation emails are an excellent opportunity to ask customers to promote your company. This could include:
Creating a hashtag for your company or product that is easily shareable.
Providing a prize for a competition. Encouraging customers to share, like, and follow your page to be entered into a draw and win some sort of product or service.
Reposting your customers' tweets or pictures, whether you're a company that sells hats or computer telephony integration software. This is vital to encouraging engagement.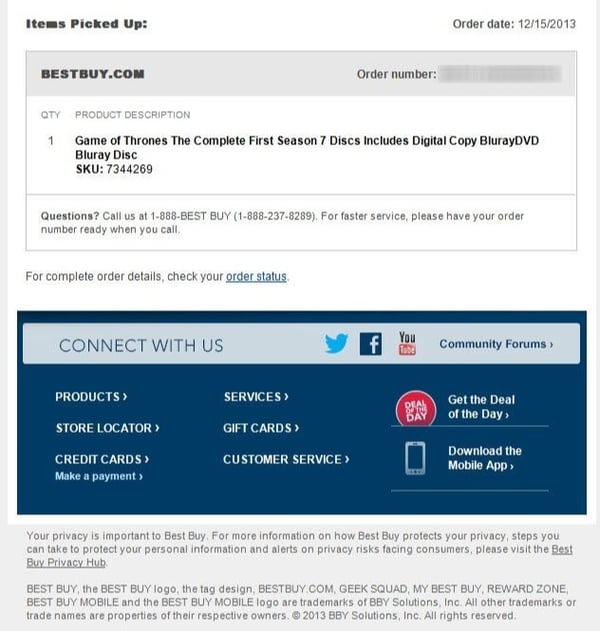 3. Tackle cart abandonment.
Cart abandonment is defined as the process of a consumer adding an item to their cart and not going through with the purchase. As we mentioned above, confirmation emails are mostly related to completed purchases.
But sending a confirmation email to the customer in this scenario confirms they were, at one point, interested in the product or service.
Cart abandonment causes eCommerce businesses to lose almost $20 billion every year. The average cart abandonment rate is around 70%. This includes everything from shoes and clothes to remote work strategy tools.
The most important thing you can hope to gain from a cart abandonment email is a conversion, but information about why the customer abandoned the product or service is also vital.
Here are six reasons for cart abandonment that should be addressed in your confirmation email survey:
Was the purchasing process too difficult to follow or complete? For example, did they have to create an account at checkout?
Was the website fully functional on mobile devices?
Was the shipping price too high or delivery time too slow?
Did the website offer enough payment options?
Was the product compatible with their needs? For example, let's say they were purchasing a video conferencing Was it clear that the app was compatible with Mac devices?
Did they find a better overall product somewhere else?
Additional Cart Abandonment Email Tips
Timing is everything. Research shows that the time that yields the highest conversion rate (16%) is one hour after the cart is abandoned.
Personalize the email by ensuring the item they left is clearly presented and, if available, share positive reviews other customers have written about it.
Make the "buy now" or "return to shopping" button clearly visible.
If you're not already sending cart abandonment confirmation emails, you need to start. Statistics show that the average open rate is around 40%, click-through rate is almost 10%, and every email you send will earn you up to $6 per person in direct revenue.
Without a doubt, cart abandonment confirmation emails help to drive sales.
4. Develop a discount strategy.
One of the most common techniques to increase conversions via confirmation emails is discounting. Statistics show that 90% of consumers have used a discount code within the last year, and almost 60% have changed their minds and purchased a product because they were presented with a code.
The main idea behind offering a discount in a confirmation email is to convince customers to purchase more of your products in the future. This email marketing technique can help you build up a loyal customer base.
Data shows that customers that feel loyal to a company will spend almost 60% more.
Discount Strategy Tips
To create a confirmation email that produces the best results, it's important to understand your recipient. One way to do this is by segmenting your audience. This is the process of separating them into categories based on certain characteristics. For example, this can include age, location, and interests.
This allows you to send a personalized email with a specific discount that your customer will not only use, but also appreciate.
A crucial tip is not to devalue your brand. High and frequent discounts can cheapen your company if not implemented correctly. The way to avoid this is by setting a goal for your email. Here, the aim is to retain customers and increase conversions, not clear old stock. So tailor your discount in a way that encourages the customer to purchase two, three, or four times.
An excellent way to find out the right discount is by running A/B tests. A/B testing is the process of trialing two discount strategies with one variable changed. For example, one could be a 10% discount and the other 20%. This allows you to determine the lowest amount you can offer while still maintaining a high conversion rate.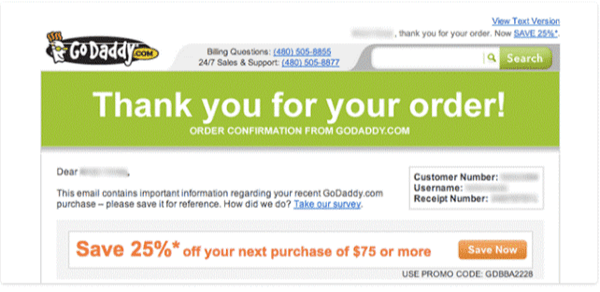 5. Don't forget to sell more.
Upselling and cross-selling are two methods all businesses should be using in their confirmation emails.
Upselling happens when a company persuades a consumer to purchase a higher-priced version of a product or upgrade their service.
Cross-selling involves a business recommending other products or services that are similar or complementary to what the customer has purchased. For example, Amazon's "people who bought this also bought…" section.
Research shows that upselling and cross-selling sales make up 30% of all eCommerce direct revenue. Here are a few top tips you can use:
This isn't the time for back-shelf items. This type of sale is almost always an impulse buy, so it's crucial you show off the "good stuff". Select up to five of your most popular products and present them clearly, with the price, in your email.
Don't show generic items. Personalization is key to upselling and cross-selling. Find out about your customer and make sure the items you display make sense with what they've already purchased.
If you're offering a service, make the upgrading process as simple as it can be. For example, if they already have a lower plan monthly subscription, don't make them type in their details all over again.
6. Keep adding value
A good confirmation email's primary aim should be to make the customer believe your company is still thinking about them. Of course, people are aware that emails are automated, but this doesn't mean you can't make them feel valued.
Customer-centric companies receive up to 60% more revenue than companies that are not.
One of the easiest ways to make confirmation emails customer-centric is by providing the correct information. Here are a few things you should include:
Your order confirmation should have a picture of the item, price, shipping time, and a direct link to where they can track it.
It should let them know where they can go or who to contact if they need support, such as an FAQ page or phone number. For example, let's say you're a company that provides an email to fax service, and your customer is struggling to use your product. Your FAQ page should contain questions like 'can I send a fax online?' and 'how do I receive a fax without a fax machine?'
Ask about the product three to five days after its expected arrival. This type of check-in email lets the customer know you appreciate their opinion and genuinely want to help if there are issues. It's also an opportunity to ask for a testimonial, encourage social media engagement, or upsell/cross-sell.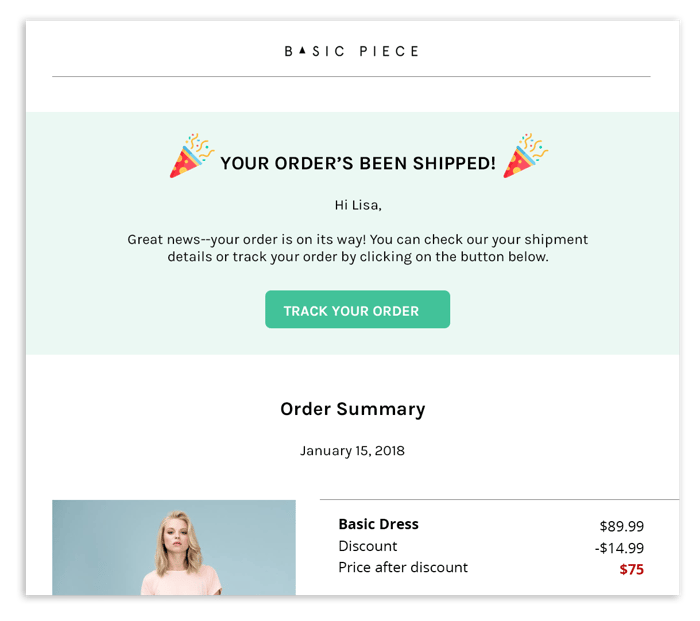 To Sum Up
Confirmation emails are a useful tool that should not be treated as some sort of electronic receipt. They can be beneficial to both your customer and your overall business success.
Let's quickly recap the best ways you can use them to increase your conversions:
Testimonials are a currency almost as good as money. If you're providing a good product or service, there's no shame in asking for one, and there's no reason why customers won't give them.
Creating genuine social media engagement and interest should be the goal of all confirmation emails. Create hashtags, competitions, and repost your customers.
Cart abandonment emails count as confirmation emails. If you can't convert your visitor, at least learn why they left.
Create a tailored discount strategy. It should be tailored to your specific audience and business goals.
Confirmation emails are a great time to upsell and/or cross-sell to customers that have already confirmed their interest in your brand. Just make sure it's relevant to them.
Adding value and being customer-centric is vital for customer retention, and it directly translates to profit.