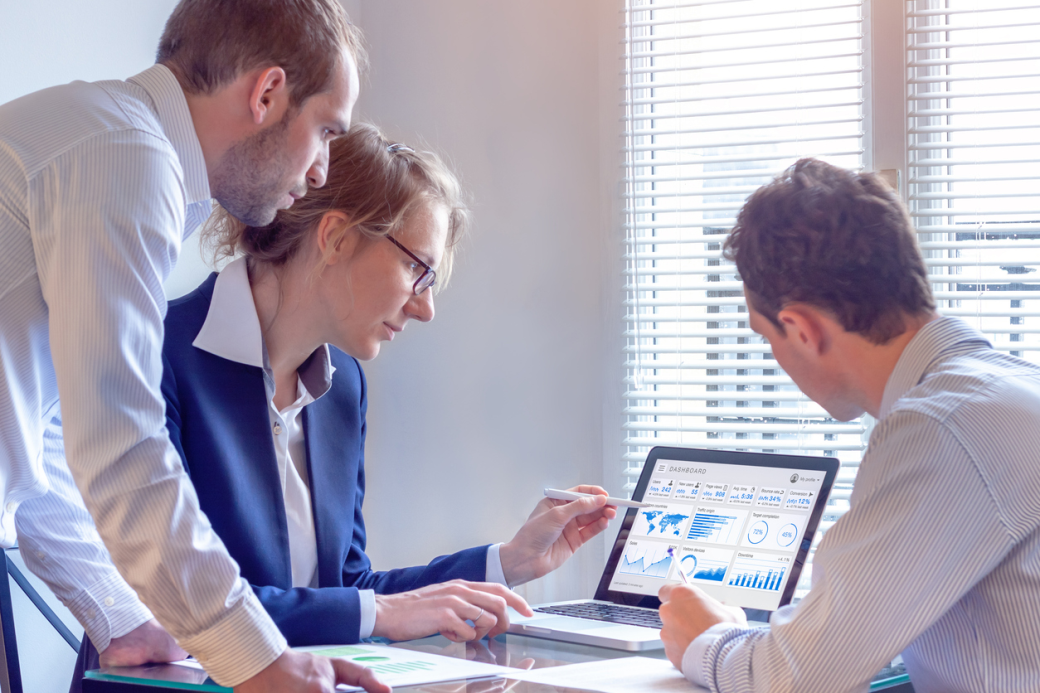 A great website is the perfect calling card for most businesses. Sometimes you have a site that serves purely as a digital business card. Sometimes it's to generate leads. Of course, for eCommerce businesses, sometimes the site is your actual storefront.
At any rate, you usually start with a great design. A logo here, a carousel banner there, and then some concerted effort in writing the content. Once your site is ready, you might even decide to invest time and effort in drumming up traffic to your website.
Media Activation
You can decide to go down the quick pay-per-click media activation, such as Google and Bing Search ads, or social media paid-for solutions, such as the ones on Facebook and Twitter. Alternatively, you might decide to try and improve your natural rankings on search results pages by investing in content. This process usually starts with getting a plan together on which keywords you would like to rank for. It's all a balancing act between how much traffic you think specific keywords will generate, how difficult it will be to try and rank for these terms, and how suitable it is for your business.
Regardless, if you go for some quicker paid-for solution, or dig in and go for the longer SEO type approach, you always need to be wary of the final hurdle: the website experience. In marketing funnel terms, you have:
Upper funnel activation, which includes everything that reaches the masses such as display and video marketing
Mid-funnel activity, or anything that does not have that mass reach but does perform well in driving traffic to site, such as Google Shopping ads and Facebook link ads
Lower funnel activity, which reaches an audience that is ready to convert, such as paid and organic search.
Media activation specialists are great at activation across all these phases, but usually not as well equipped to provide the right guidance on the on-page user experience, let alone giving advice.
CRO
In digital marketing, improving the user's website experience (with the intent of generating a lead or sale) is called conversion rate optimization (CRO). While CRO might start off as entirely subjective, i.e. changing the position of a button or changing the color, the process is quite a scientific one, especially if done well.
CRO is not a magical pie in the sky. It is something that website owners should consider and even prioritize over other improvements. It's like running the perfect marketing campaign, driving masses of people to your store, whipping them in a frenzy to buy your products … and then telling them you only accept cash at the till, causing you to lose 80% of your potential customer base.
You will be surprised how difficult it can be for some companies to get CRO right. The reason for that is that media activation usually sits with marketing managers, and the website with IT. CRO, essentially, lies in that grey area between media specialists and web developers. From an execution point of view, that already tells you there is disconnect. You can also see this disconnect from an internal point of view, with the website owner/business.
This means that the responsibility for CRO usually falls in no man's land. Budgets might already be divvied up before someone realizes that more attention should be paid to CRO. And once the value of CRO is acknowledged, we tend to gravitate to the website developers, who will look at it from their perspective and frame it into their development street thinking (development, testing, production). That then makes CRO extremely heavy-handed and costly. CRO should be a light touch, which is not helped by the many misunderstandings that exist on the topic.
We want to clear up some of that confusion by explaining the basics of CRO, which should help you understand its value and what to look for. The aim is to demystify these arcane arts and get you thinking about how it should be part of your digital perspective.
Infrastructure
One of the first things to sort out when doing CRO is your infrastructure. If you decide to go down the route of not employing a software solution, at least ensure that your tracking solution is up to snuff. In most cases, that means ensuring Google Analytics is fully deployed, firing correctly, and loaded up with all the right goal completions or eCommerce deployment.
This is where a specialist comes in handy, as they will be able to tackle potential issues early on, such as the usage of fragments or virtual page views (hint: you want to avoid these). You will want to give the specialist time and scope to put your tracking to the test and ask them to determine the baseline performance of your sales funnel.
Be aware that there might be some website developer time needed. Unless you're using an all-in-one ecommerce platform, like 3dcart, website, online store, and payment portals are usually on different domains, which can wreak havoc on something that is known as cross-domain tracking.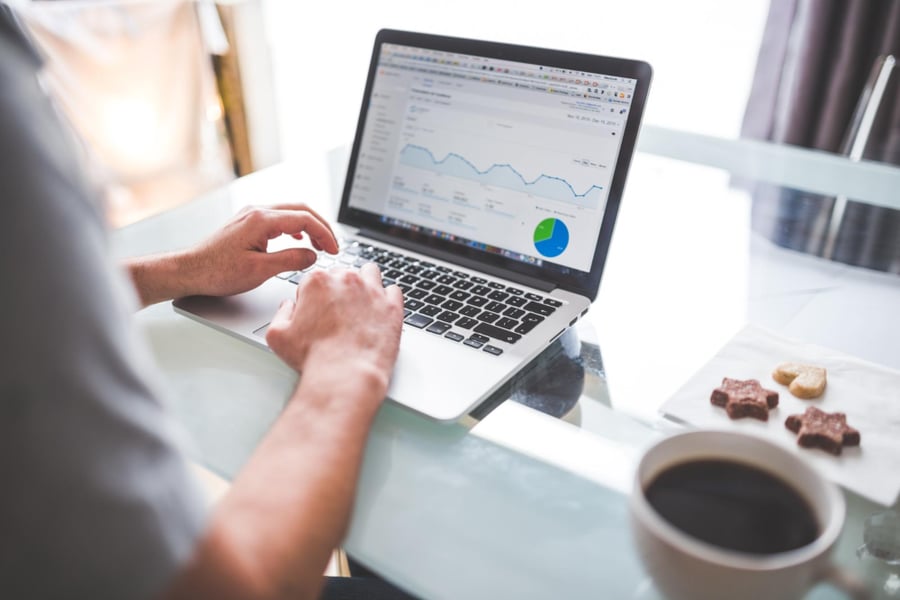 CRO Tools
Once your analytics solution (read: measurement solution) has been signed off as fully working, you will need some way to alter the website in an experiment and monitor group type fashion. Again, if you have chosen a software solution, this is usually embedded.
However, if you are taking a manual route, you could rely on things such as Google Tag Manager (GTM) to build variables and triggers that alter elements on the page. And although this solution will limit you from doing proper experiments, such as A/B tests, it is totally free. Again, getting a specialist in is advisable, such as MangoMatter. But with some decent HTML, CSS & JavaScript knowledge, you can get very far yourself.
One of the fundamental principles that you can rely on when performing CRO via GTM is something called DOM scraping. Document Objects help you pinpoint particular elements in the page you might want to do something with.
Handling the infrastructure, measurement framework, and how the CRO tests are implemented is very much a specialist's role. You can decide to hire someone or get a freelancer to ensure this is done correctly. The next part, however, will require your input.
Incremental Changes
A common misconception is that CRO is "just" a temporary process, that there is a level when you are 'finished.' Nothing is further from the truth. CRO is a continuous state of testing. Even more so, it's a continuous state of making small incremental changes to find incremental improvement.
For example, you may have a conversion page and decide to change the 'buy now' button's color, size, and shape. You may also decide to place it a little bit more to the right. If the results show there was an improvement, how would you know which of the changes made the difference? This is a crucial element of CRO: make small changes, so the results are more accurate.
This is one of the main reasons why CRO is an ongoing project. Significant changes tested in just a few experiments will simply not give you enough data points to decide what made the difference. Patience is key, and with patience comes careful planning. Some tests can co-exist, some will not.
Aim for 2-3 tests each lasting 3-4 weeks in any given period. This way you will allow enough data to come through to see significant changes.
Testing Theories
As you plan, make sure you build some hypotheses around your website tests (or vice versa of course). Usual CRO topics include:
Is my buy button attractive enough?
Am I asking for too much information, and is that putting people off?"
Is the scroll depth of my page putting people off?,
Is there too much information on this page?
Is there too little information on this page?
It could help to get an extra pair of eyes on this topic and build up 3-4 more prominent theories on how your website conversion rate could improve. This is usually the part of the process where you must deal with many different opinions and the input of many different people. As with design, CRO ideas usually start out as very subjective until you have more data to explain the results.
All in all, this may sound like a lot of work just to get your conversion rate higher by a few decimal points, but the math usually tells you differently. Let's say you have 10,000 users each month, converting at 2%. A mere 0.2% increase in conversion rate will get you 10% more conversions. Not bad for an assumption where traffic was equal.
Another element that is tightly linked to CRO is the effort to upsell or cross-sell in the conversion funnel. If you manage to increase your conversion rate at the same time you are able to increase the average basket value, the effect will be compounded.
So, there you have it. CRO is about infrastructure, tools to make incremental changes (ideally in an A/B testing environment), ensuring you bet small and win small, and having the patience and foresight to test theories over an extended period. Excellent website design in combination with a disciplined and structured CRO approach should be in your mind as soon as you decide to build a website.