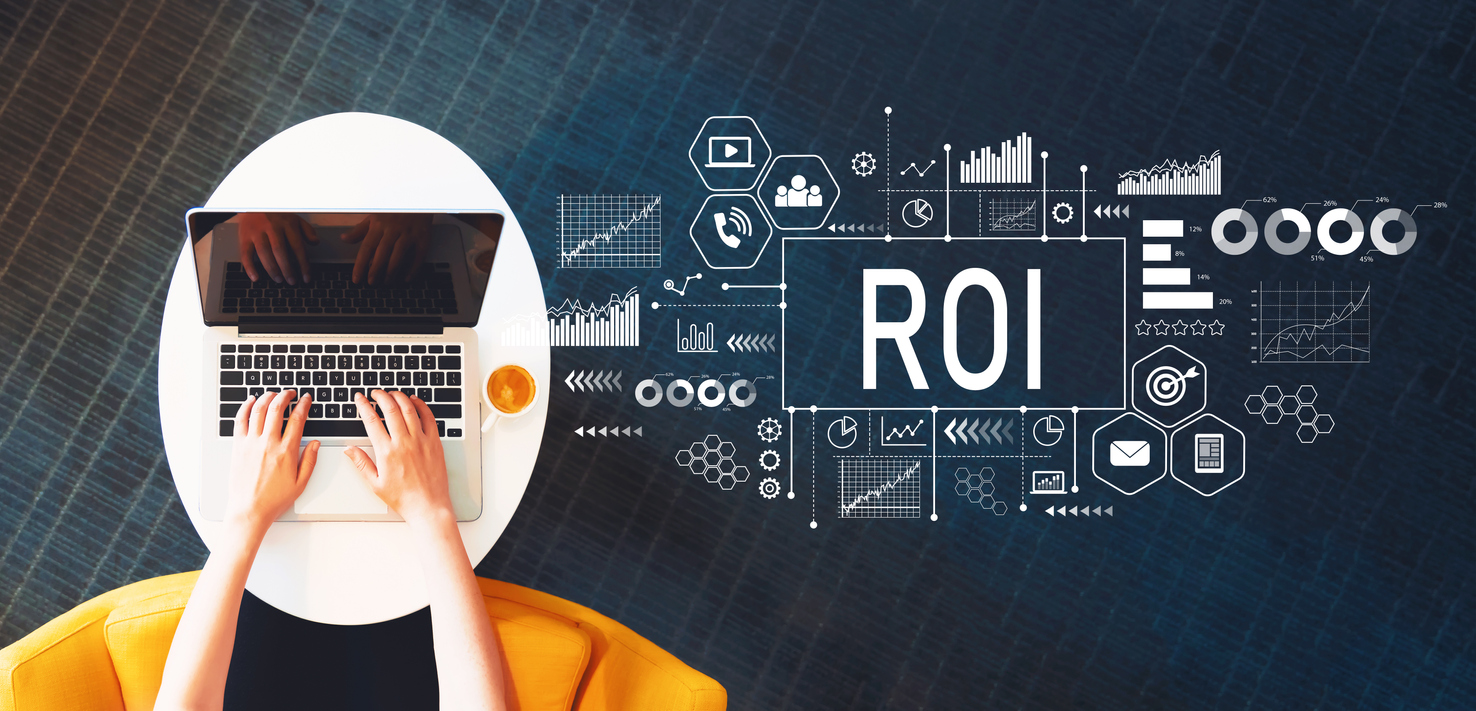 How do you know if your website's digital marketing strategy is successful?
One of the key metrics to measure success is the conversion rate. Yet only 22% of businesses are happy with their conversions and how it relates to their return on investment.
This article examines the relationship between ROI and conversion rates for website marketing campaigns.
We'll show what a conversation rate is and how to measure it. You'll discover the average rates for specific industry types. And you will see that optimizing your conversion rate strategy will increase the return on your investment
Read on to learn more about turning visitors into paying customers and get the most out of your marketing budget.
What is a Digital Marketing Campaign?
Digital marketing is defined as any marketing activity that is done through the Internet or a digital device.
On any digital marketing campaign, the goal is to drive brand awareness or promote products or services over a specific period of time. It often focuses on one message and has a clear goal in mind.
Website marketing campaigns usually fall into these types of marketing channels:
Search engine marketing and Pay Per Click - paid advertising through Google, Bing, etc.
Search engine optimization - gain traffic through organic search listings
Social media marketing - build connections on Facebook, Twitter, etc.
Email marketing - promotion of newsletters through emails
Affiliate marketing - driving leads from partner websites
Businesses have an advertising budget, which is also referred to as their marketing spend or investment. Campaigns combine to spend that budget over a set time like Christmas or special events like Amazon Prime Day.
The goal is to get the best return on investment (ROI). But how is that measured and why is it important?
Why Is Measuring Digital Marketing ROI Important?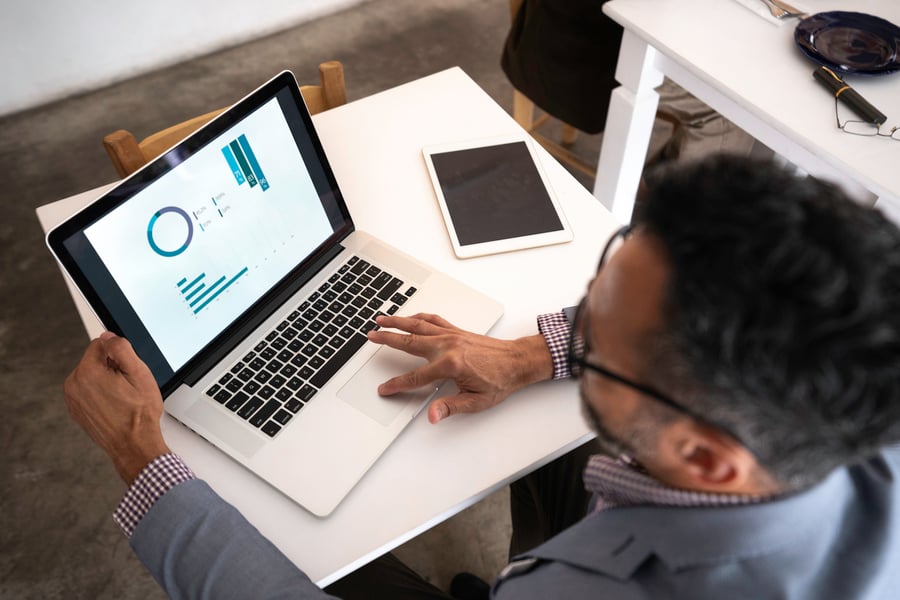 ROI helps to evaluate the efficiency of your marketing investment. The calculation is simple yet versatile:
(Gain from the investment - Cost of investment) / Cost of investment
Every campaign will have an associated cost. For pay per click advertisement, for example, Google Ads returns your total spend over the previous month.
The 'gain from the investment' value is measured through a series of key performance indicators, or KPIs. Some major KPIs include:
Total sales
Total leads and signups
Bounce rates
Average session duration
The most recognized KPI that helps define the success of a website marketing campaign is the conversion rate.
What Is a Conversion Rate?
A website conversion rate is the percentage of visitors to your site that take your desired action out of your total visitor count.
For example, out of 1,000 visitors, ten check-out and complete their order. To calculate conversion rate:
(10 / 1,000) *100% = 1% conversion rate.
Conversion rates cover any type of call to action, or CTA. That could be signing up for email newsletters or reaching the final stage of checkout. They're divided into macro and micro conversion types.
Micro and Macro Conversions
Businesses often think of making a sale or signing up a lead when considering conversion rates. However, conversions are divided into large (macro) or small (micro) types for a more precise evaluation.
Examples of macro conversions include:
Submitting an online quotation form
Purchasing a product
Subscribing to a digital service
Macro values indicate the overall success of a digital marketing strategy. Micro conversions break those details down. For example:
Account creation
Adding a promoted product to the shopping cart
Joining a newsletter list
Combined, they give an accurate way to measure the impact of a campaign.
However, not all eCommerce platforms offer this level of detail. It's essential to choose one that offers the best features to collect all the marketing data you need.
Measuring Success
One factor to consider when measuring success is total visitors versus total unique visitors.
Total visitors factor in return shoppers, whereas unique visitors count one customer as a single unit no matter how many sessions they have.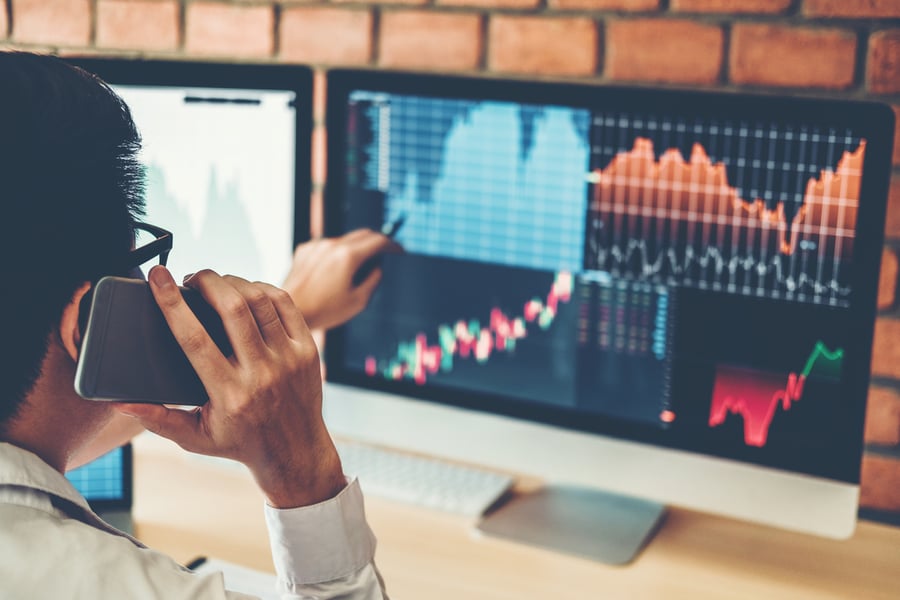 Quite like the term hits, using the format figure is often misleading and will have a huge impact on conversion rates. Be sure to stick with one term when calculating your own statistics.
The example above shows a one-percent conversion rate. Is that the average or is it low? Does each industry sector have their own average and is it the same across the board?
Industry Average Conversion Rates
According to a recent digital index report, the average conversion rate is 3.0%.
Different industry types yield different rates. For example:
Gifts = 4.9%
Apparel and footwear = 4.2%
Jewelry and cosmetics = 2.9%
Consumer electronics = 1.4%
These averages may be used as a baseline to track your own conversion rates. They give an indication of success for a new marketing campaign and its ROI.
Traffic sources impact the conversion rate and ROI too. Referrals have the highest conversion at 3.0% compared to 2.6% for paid search and 2.5% for email. Rates also change every year, so what worked in 2019 may not have the same effect in 2020.
Device and software usage will also impact marketing campaign performance.
In the US, the average order value from a desktop system in Q1 of 2020 was $133.40. Compare that to mobile phone orders of $93.63. Windows systems outperformed Android, iOS, and Mac by 1.5 times in that same period.
The important thing to understand is how your website's conversion rate aligns with the industry's average. When you launch a new campaign, you can measure the ROI success against the standard.
How Conversion Rates Affect ROI
A higher conversion rate results in a better return on investment, as the cost of acquiring a customer is lower.
To help show this, we've included some examples below. They demonstrate how a small change in conversion can have a heavy impact on ROI.
Note: the gross profit per order of these examples is $50. The total visitor number is 100,000 with a PPC spend of $25,000.
Conversion rate of 1%
Number of orders = 1,000
Total gross profit = $50,000
Profit = $25,000
Conversion rate of 2%
Number of orders = 2,000
Total gross profit = $100,000
Profit = $75,000
A one-percent increase can see a 200% increase in ROI. Inversely, the reduction in conversion rates can wipe out any profits gained. A drop to 0.5% will see profits plummet to zero.
Relationship Between Conversion Rate and ROI
We've demonstrated that a small change in conversions can impact a business's return on investment. But why do some campaigns work and some don't?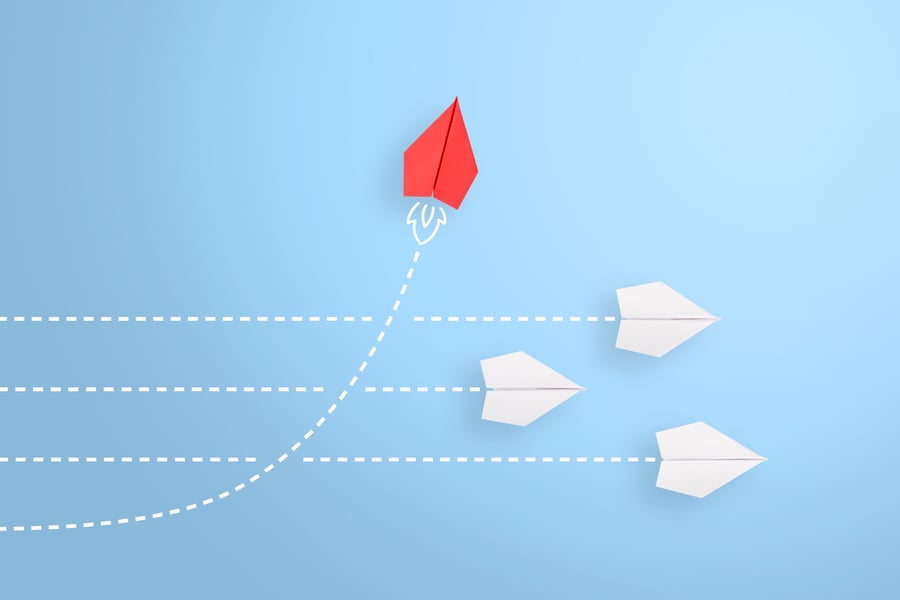 With new campaigns, the quality of the visitors generated can result in qualified conversions. They are attracted by the new advertising message and are eager to learn more. If the advert style and message continues onto the website, the new visitor has a high chance of converting into a lead or sale.
A poor-performing marketing campaign makes promises that don't deliver. Visitors enter the website and leave soon after because the customer experience (CX) doesn't reflect their expectations. These high bounce rates result in lower rates of conversion, impacting ROI.
The relationship between offering the right campaign with the right CX will always impact the return on investment.
Conversion Rate Optimization
Conversion Rate Optimization, or CRO, helps to increase conversion rates.
CRO makes sense of how visitors move through your site. It defines what actions they take and how they respond. The goal of CRO is to achieve the highest conversion rate possible.
CRO applies techniques to increase conversions, like how to improve the checkout experience and using user-generated content. With CRO, you'll discover proven ways to convert new visitors while keeping your marketing budget low.
Tips on Increasing Conversion Rates
Here are some general practices to keep in mind to boost your website's conversions.
1. Use Targeted Marketing
Your digital marketing campaign needs to focus on a specific target group.
Over half of marketers in a recent survey stated that improving audience targeting data is a priority. They recognize the need to advertise to the right potential customer to get the best results.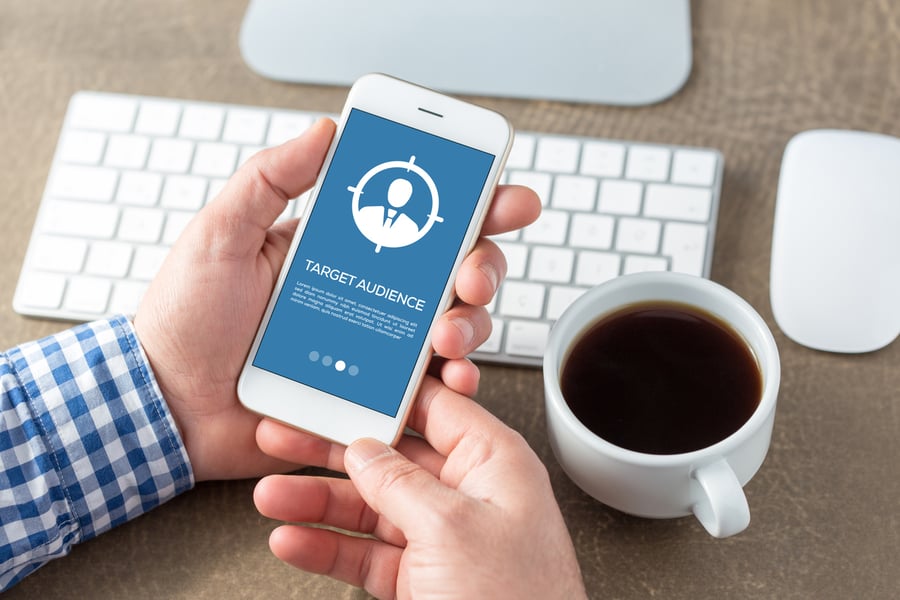 A random or all-encompassing campaign will wipe out your budget and see little return on investment. So choose wisely who your campaign will target.
2. Offer Attractive Incentives
Why should customers click on your ad and visit your website? What's the incentive?
The attractiveness of your marketing offer will drive more traffic. Discount codes, coupons, one-day sales, etc. catch the eye.
Tie them with related websites like Honey to promote yourself even further.
3. Deliver on Your Promises
If your advert says you have an offer, make sure that it's live when they arrive. If the visitor can't see what you promoted then they'll leave, and worse, tell others not to come.
Delivering on expectations should stay consistent throughout your site.
A good customer experience involves an easy-to-use navigation system, a clear way to buy, and a contact form that works. It should make it easy for visitors to complete your call to action and your brand must remain clear throughout and tie in with the ad's copy.
Choose the Right Software for Effective Marketing Campaign Performance
This article has shown how conversion rates affect ROI and their importance on digital marketing. A high conversion rate with low advertising spend guarantees a larger return and a single bump of 1% can yield big results.
Every visitor is a potential customer, but many websites lose leads because of poor shopping experiences. Sites don't work, the shopping cart is difficult to use – simple things that all shoppers require before committing to buy.
Many leading eCommerce platforms include a suite of effective digital marketing tools. They help to increase traffic that best converts to sales. From abandoned cart emails to promotions and daily deals, your cart software should aim to drive visitors to your site and retain them.
Make sure to choose the eCommerce software that checks all the boxes to guarantee the best return on your investment