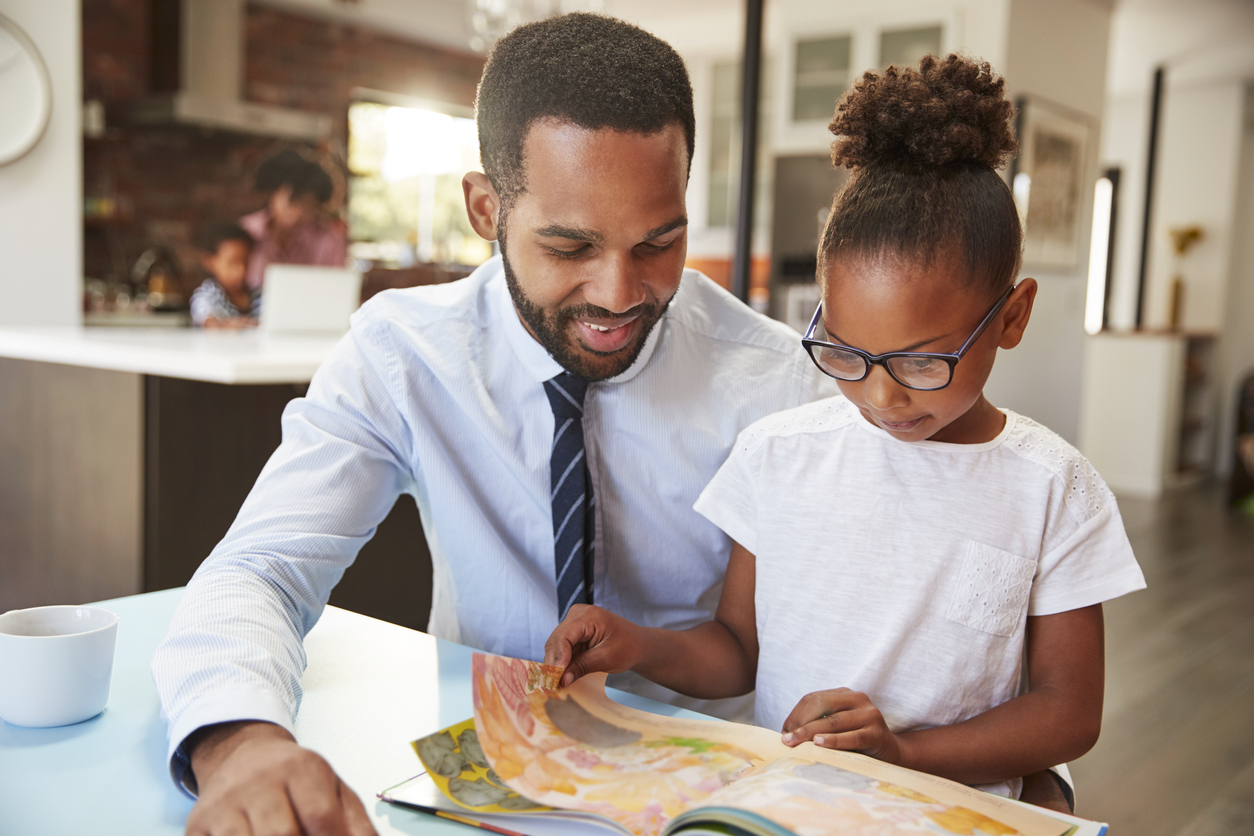 The idea of combining business ownership with fatherhood can be intimidating, but dads everywhere are making it work. How? To celebrate Fathers' Day this year, we put out a call to Papa-preneurs of all types to come forward and tell us their stories, share their experiences, and enlighten us with all their favorite eCommerce tips. We have to say we received some great responses from successful dads eager to share with us — and with you!
Several hard-working dads chimed in with actionable strategies and advice to help guide aspiring Papa-preneurs (and Mom-preneurs too) toward success in both family and business. If you're seeking great tips on balancing business with parenthood, this article is for you. Let's see what the experts have to say!
Tom Gozney – Founder and CEO, Gozney
On maintaining a good work-life balance and remembering to care for yourself: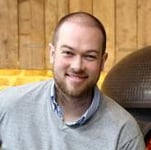 "Running your own company and being a Father is no easy feat. What starts as labor of love can turn into an obsession meaning you work excessively long hours and risk your health and family time.
As the Founder and CEO of Gozney, this was my same experience. After my first son was born, I found that balancing both duties continues to be a daily challenge. However, I've managed to make some improvements because the idea of missing my son's first steps are more important to me than sending an e-mail on time.
Two tips I have for other entrepreneur fathers are:
Be home for the precious moments. My wife and I have started a ritual of waking up early enough to enjoy a cup of tea in bed, while our son has milk. This family time in the morning sets me up for the day and I feel that I'm missing less. I also try to get home for most bedtimes.
Prioritize your health for your family. Running a pizza oven company means I can have all the dough in the world, something I view as both a blessing and a curse. However, my ability to reach goals both at work and at home, hinges on eating healthy, regular meals. Low blood sugar and excess coffee means a grouchy CEO and dad.
Check out pictures of my baby and me here to show that, no matter what, you can have your company and your family too."
On putting your business aside for family time: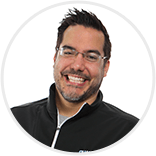 "Finding a work/life balance is as easy as simply checking your phone at the door when you get home. Being in a technology-driven business, I'm always connected, and there is no shortage of distractions or reasons to get lost in my phone. When I'm with my toddler, though, he's the only thing that matters. I don't let my phone distract me from spending time with my son.
Sure, I can't wait to put him down to bed sometimes, but don't we all? It's at that point I can grab the phone again and go back to being an online business owner."
On how love for your family can drive you to start a new career: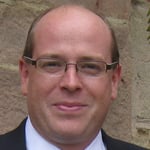 "My online business came about specifically as a result of me wanting to spend more time with my son. I was working away a lot as a freelance consultant, but as my son got older I could tell he was getting sad when I was away travelling. I quickly decided I had to ditch the client that had me away from home so much. I started work on www.homeworkingclub.com, which has become my primary business a couple of years on. It's a site where I help aspiring freelancers and home workers, and teach them how to live life on their own terms too."
On time management and the importance of keeping a loving home: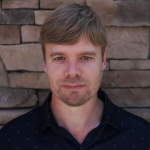 "My online business is breakup coaching — and yes, it is my full-time job. I help people get their ex back after a breakup. It involves YouTube videos, article writing, online-course development, and coaching calls.
I run into issues sometimes when it comes to my sons and running my business from my house. Sometimes they are just being kids when I'm trying to record a video for YouTube or when I'm on a call. I've had to edit out laughter from when I'm recording a video on a serious topic. I have had to apologize to clients when an epic battle of 'nu uh' versus 'uh huh' was raging as my sons ran by.
My advice to fathers who want to be entrepreneurs is to manage your time well. Get up early if you can and get as much work done before your kids get up. Don't just schedule time to work but also time to be dad to your children. Adhere to that schedule just as seriously as your work schedule.
Remind yourself that a large factor in you wanting to run your own business was the freedom it could bring you and that likely meant more family time. Don't dismiss that to 'someday.' Prioritize it now.
Also, remember that your house is still their home even if it has also become your home office. Your children should feel peace, warmth, and comfort in their home so do your best to be patient and gracious with them. That is something you won't regret."
On creating a business that becomes sustainable without constant attention: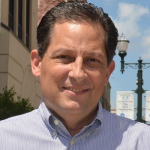 "I'm a father of four and in my mid-50's. I started a real estate investing business five years ago to pay down the debt we incurred when we took in my terminally ill mother.
My business focuses on 'motivated seller' lead generation, and a substantial part of it is online. I have a website and I've done a lot of work on SEO and I've hired an SEO expert as well to consult on my website to improve my rankings. I get responses and forward them to my partner who goes out and looks at the properties.
In terms of balance, it's not difficult to accomplish. Because it's online I can work on it late in the evening or a bit on weekends when we aren't having family time. I can forward the email responses to my partner from my phone which is obviously pretty easy. I get phone calls as well and I take them when I can or return them later. Thankfully I don't have an issue with balance.
I highly recommend this type of business — it's lucrative and it can be done 'off hours.' It does take work and a lot of study on marketing, but it's worth it. As with most things, to get started with it I'd also recommend massive action because that's what generates results. That part takes a good amount of time and balance but once it's done it doesn't take a lot of care and feeding."
On creating a schedule that prioritizes both family and business: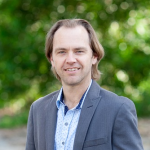 "Previous to starting my digital marketing agency, the jobs I had required long hours and lots of travel. That was really fun for a period of time, but when I became a father, I knew all that had to change. I would leave early in the morning, before my daughter woke up, and make it home in time for a quick dinner, bath, and then she was off to bed. And those were on days when I was not traveling!
With my own online business, I still work just as many hours as I used to, but I get to pick when they are. I like to get up early and work a few hours before my daughter gets up, and then I get to have breakfast with her. I work during her naps and after she goes to bed at night, allowing me to go to the park with her in the afternoon or make dinner with her."
On goals, planning, and determination (and why it's worth it):
"Here are a few tips to consider for fathers wanting to start their own online business:
Keep the end goal in mind. For me, I wanted a business that supported my family, but my first priority was flexibility so I could spend time with them. Reminding myself of that on days when the business isn't growing as fast as I want really helps.
Plan and prepare for the transition. The great thing about starting an online business is that it's never too early to start planning for it. You don't necessarily need to just take the leap, but you can take your time to plan and prepare so you're ready.
Carefully consider and then do it. There are a lot of fears that are quick to rise up when you think about making a decision like this. But, if you truly desire to start your own venture, at some point you'll need to just commit and do it. If that's you, then I encourage you to do it.
In the end, I treasure the time I get to see my daughter every day. I'll never get these moments back, and I know I'll look back on it as a great decision in my life."
Brad Helfand – Co-Owner and COO, Vous Vitamin LLC
On how your kids can help you refine your sales pitch: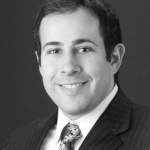 "I am the father of two daughters and recently left my career in management consulting to join a personalized vitamin start-up called Vous Vitamin. Vous Vitamin prioritizes your wellness goals and personalizes a daily vitamin just for your lifestyle, delivered to your door each month. Vous Vitamin begins the personalization process with a lifestyle survey, which provides a comprehensive view of your health status and goals. Your survey inputs go into our proprietary, doctor-developed algorithm, to identify the perfect vitamin blend for you. We'll tell you all about what's in it, and why it's right for you. With a monthly subscription, you'll always have your vitamins on hand.
My advice to papa-preneurs is that kids are a great audience for an elevator speech. Can they understand what you are working on? My kindergarten and preschool-aged kids definitely understand what vitamins are because they take them every day. When I say that dad runs a vitamin company, they get it. When I ask them, 'would you like vitamins that are made for you or made for everybody (or all girls)?' They, of course, say they want vitamins made for them. My prior career in management consulting was confusing to my young daughters. I know that I'm on the right track when my kids show a spark of excitement and understanding at my profession — it demonstrates simplicity and primacy of purpose when even young kids can relate to your mission."
On getting the most out of every minute of the day: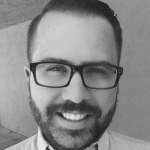 "I just became a father a few weeks ago, and balancing this new responsibility with running my online business from home has been challenging. And while it's tiring, I'm so happy that I can be at home during the day to care for my son and share those special moments with him that I couldn't otherwise.
Being a parent has also forced me to maximize my time. For example, when our baby wakes up in the middle of the night to nurse, that's my cue to bust out my laptop and get some work done. It's this kind of time-maximizing 'no minutes left behind' mentality that you need to be on top of your game both as a parent and as an online business owner.
I think that being a father will help me take my business to the next level as well because since I no longer have the time to do as much in my business, I will have to hire out key tasks, even if that means lower margins in the short run.
So if you're a dad and are thinking about starting your own business while still being a great father, know that it's very possible to do both, but you will have time for little else. But in the end, it's all worth it."
On the importance of building a team (and why it's easier than ever):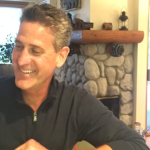 "My father passed away when I was six years old. I have two sons ages 7 and 9. I had a long career in sales and was traveling every week. I realized my boys were growing up fast and I was missing a lot of their childhood. I wanted to find a way to generate income and control my schedule so I could spend more time with my boys.
In a random conversation with my son's basketball coach, we discovered we both shared the same vision. We looked at starting a number of ventures and found that ecommerce would provide the work and lifestyle we wanted. He owns a printing and fulfillment company so we could warehouse and ship product. Now we needed a marketing person. I reached out to a former co-worker who is skilled in digital marketing. The three of us agreed to make a run at this. We invested our own money and launched Lokus Nutrition which sells CBD oil direct to consumers via ecommerce. We got our first order within an hour of launching the website and have been growing steadily.
My advice is to work with a core team that has key strengths. The other functions can be outsourced as work for hires. There are so many sites and freelancers available that starting a company is more feasible now than it ever has been."
James McCauley – Inventor and Co-Founder, The Wriggler
On using your own life experiences to find your niche: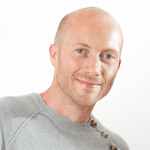 "I'm a dad to two great kids aged 5 and 3. When my eldest was born, my wife and I took the decision to split the childcare and work commitments between us, so I became a part-time stay-at-home dad. It was a steep learning curve (to say the least!) which also led me into the fascinating world of Papa-preneurship. As a parent, I encountered a problem and couldn't find a solution, so I created a solution that would work for me.
When my baby son learned to roll and crawl, diaper changing became a real battle. After he nearly fell off the changing table (twice!) I started changing him on the floor, but then it took two hands for me to keep him still and I had none left to change him. Being at home part-time, I was changing my fair share of diapers and it became a daily source of frustration for me and him which isn't really surprising when one considers we change our little ones on average 6 times a day or 6,500 times until potty training.
Being a practical, hands-on dad I decided problems are only problems when there are no solutions, so I decided to come up with something. I borrowed a sewing machine, taught myself to sew and over a few nights at my kitchen table stitched together a simple solution that returned diaper changing to the calm, predictable, bonding experience it had once been. Then, talking to other dads, I realized my wife and I weren't the only ones experiencing this problem, so we shared it with other friends and families and so, The Wriggler was born and my Dad Entrepreneur story began.
The Wriggler is the first portable changing pad designed for babies and toddlers who wriggle during diaper changing. Taking it from the kitchen table to a commercially viable has been a heck of an adventure. Finding the right manufacturer, refining the prototype to get the perfect materials and design, going through the patenting process, and putting The Wriggler through extensive testing to ensure it exceeds all of the required safety standards was a long and winding journey. However, dogged determination and patience, along with finding reliable, skilled and trustworthy people who have more expertise in particular areas than I do, has made it all achievable.
Since its launch, the highs have definitely outweighed the challenges. In its short time on the market, The Wriggler is already multi-award winning, receiving baby product awards from two prestigious parenting websites, which is an important validation of the product. The month-on-month revenue growth is a further testament to its place in the market. Perhaps one of the most heartening validations for me is the reviews we receive from real moms and dads who are using it. Seeing pictures of it being used in homes all over the world and hearing that it is a stress reliever for parents and their little ones as it has 'changed their day' makes all of the hard work and challenges faced along this start up journey worth it."
On the best tips for starting a business as a Dad:
"My top tips for other fathers looking to start their own venture:
Be inspired by daily life's frustrations to find uncommon solutions to common problems.
Be patient and persevere – expect things to take longer than you expect – and don't judge your day 1 with someone else's day 1,000.
Use daily 'dead time' (i.e. time spent commuting, waiting etc.) effectively – listening to podcasts, audiobooks and speeches, will make mundane tasks more enjoyable and your days more productive.
Approach marketing like a normal human relationship – don't propose marriage on the first date.
Compartmentalize – doing things singly and focusing on one task or role at a time will help you work more productively and efficiently.
Read Contagious by Jonah Berger for excellent insights into what makes content go viral in our current digital age."
Aaron Yoshitake – Founder, PickaKit
On applying your skills to create a business idea:
"I'm a father of a 3-year-old, a full-time remote web and app developer, and the founder of an online business.
I got my BA in Computer Science from UC Berkeley, then took a job at Viasat, Inc., a satellite and networking company based in Carlsbad, CA. After a few years, I found a position as a web developer, and Viasat paid me to teach myself to build web sites. As soon as I realized how easy it was for me to build a website, I started building my own sites for fun, from an online 'wishing well' to an activity tracker. I applied what I learned back to my job, so that I picked up web development quickly, and spread the use of cutting-edge technologies within the company.
After years, I tired of my commute and office environment, so I moved up to Los Angeles, keeping my full-time position but working remotely. In LA, close to family and friends, I got married to my lovely, ingenious wife, and we had a son, whose bright eyes and wide smile light up our life.
In 2017, a friend sent us a Gobble meal kit, and we enjoyed the meals (and the discount) so much that we decided to try every meal kit service we could find. I found 6 such services, and we started skimming all of their online menus to decide which one we wanted to order from each week.
This took a surprising amount of work, and I realized that, using what I know, I could collect all of these meals into a single website, allowing easier comparison. So, I started a new side project: aggregating meal kit menus into one site, which became known as PickaKit.com. Unlike my previous sites, this one had an actual business model - in addition to offering steep discounts, meal kit services pay generous affiliate commissions.
In the 2 years since, I've worked on Pick a Kit when my job and my son allowed, getting invaluable help from my close friend Robert. Together, we built it into what it is today: a combined menu for 8 meal kit services, pages for each service, a page with the best discounts, and a blog with meal-kit-related articles.
It's come a long way, but it's still in early stages, and we believe it can grow much more, as long as we put the time and energy into it."
On recommendations for dads who want to break into eCommerce:
"My advice to other fathers who want to start an online business:
Check out Pat Flynn's work, in which he gives practical advice to online business owners. In some podcast episodes (like SPI 225), he discusses his family life, and how he balances running his business with being close to his family.
Read I Know How She Does It by Laura Vanderkam. It's meant for working moms, but it applies just as well to dads. I found the idea of a 'split shift' especially useful: my most productive hours are after my son goes to sleep."
On self-discipline and increasing productivity by working as a team: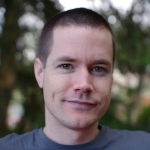 "I am the founder of Insomnia Coach® — a company that helps people with insomnia improve their sleep so they can enjoy a better life. I work from home and am the father of a four-year-old girl who isn't (yet) going to pre-school!
I am fortunate in that I have a supportive and accommodating wife who really helps me balance being a father with running an online business! I have to be far more mindful when I schedule calls with clients and work very collaboratively with my spouse to help avoid conflict and maximize my daytime productivity. It also find myself putting in additional effort to get more work done in the early hours (before my daughter wakes up) and in the evening (after she goes to bed) to help ensure I am able to balance my work role with my family role!
If I was to offer advice to other fathers looking to start their own venture, it would be this — don't expect to be able to spend more time with your children just because you are working from home! You definitely need to be more disciplined when working for yourself and you need to be able to clearly separate work time from family time. It's just not possible to combine the two, even if you might be living and working in the same space. Try to keep a consistent schedule and if you are living with a spouse, work collaboratively!"
On being inspired by fatherhood (and inspiring your children in turn):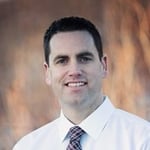 "Becoming a father was the inspiration to start my social enterprise business. Eight years ago I intentionally changed my life from a self-serving inward-focus to a more generous, outward-looking perspective. It all started with a lunch walk along the river.
My wife was pregnant and I realized I wanted to become a compassionate and engaged role model for my unborn child. When a transit train wrapped in an International Charity advertisement passed by, it was a sign. I immediately began volunteering for them.
Having my first child and being involved in the Nonprofit sector opened my heart to becoming generous — not just with money, but with time and attention. I then built GenerousSolutions, an online platform to help Nonprofits increase their capacity to do good.
Being a social Papa-preneur has inspired my three kids to collect funds (in lieu of presents) for their birthdays, and donate half that money to a charity of their choice (they keep the other to buy one meaningful gift). They have also been able to see that an online business can be financially successful while also being a force for good.
Other would-be Papa-preneurs have the ability to inspire their children to look at business, work and education differently. In fact, I think that might be the greatest gift we can give our kids."
Damon Inlow – Owner and Founder, Vaporizers.ca
On making business fun (and educational) for the whole family: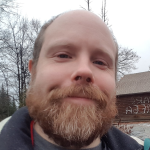 "I founded my business, vaporizers.ca, in 2005. Vaporizers.ca specializes in herbal vaporizers, which was a pioneer business at the time. Our mission is to show herbal users a better and healthier way to inhale the essence of herbs and blends. We focus on online sales but also offer phone and in-person transactions. Our business is family-run and we are all involved in the day to day workings of the company.
I manage to balance my business and life as a father by keeping the workload at a manageable level and allowing my kids to help where they can. Most of the time, my business day ends when the kids arrive and it's dad time. Some days, I have extra work and need to work a bit longer even once the kids are home. Other days, the kids are home for a PD day or some form of weather-related bus cancellation. When those days happen, we have a TV/playroom set up near the work area. We have also found small tasks that the kids can help with business-wise so that I can continue to work while they feel like they're helping out their dad and spend some fun family time together.
I recommend keeping the more exciting business tasks for when kids might be around. Things that they can observe, learn or possibly help with are great ways to get them involved. Try to have fun things to do available near your work area, as this will allow you to be close but still work as needed. When the kids are home, be more family-focused and less business-oriented. It's important to have a good image and do the job right, but it's also okay if a kid makes a noise while you are on a call or if they pop their head in when you are in a meeting. Home-based or family businesses involve families, and that's okay."
Key Points
You've probably noticed a few recurring themes — time management is a major one, along with the importance of a healthy balance between work and family life. Another we found interesting is the concept of getting your kids involved in your work somehow, which we agree can be fun and educational for both kids and parents.
We've also noticed that a few of our Papa-preneurs were inspired to start their businesses because of their kids. It's always wonderful to find your true calling, so keep an open mind and see what you discover as you navigate the world of parenthood. You may end up being the next dad to invent an award-winning product that you never would have imagined without your experience of being a father. And even if that doesn't happen, you can still have a successful and rewarding time with your family and business. In fact, from what our contributors have said, your family may become closer than ever before.
We'd like to thank all Papa-preneurs who contributed to this article, and we invite you to share your story with us, too. Happy Fathers' Day!