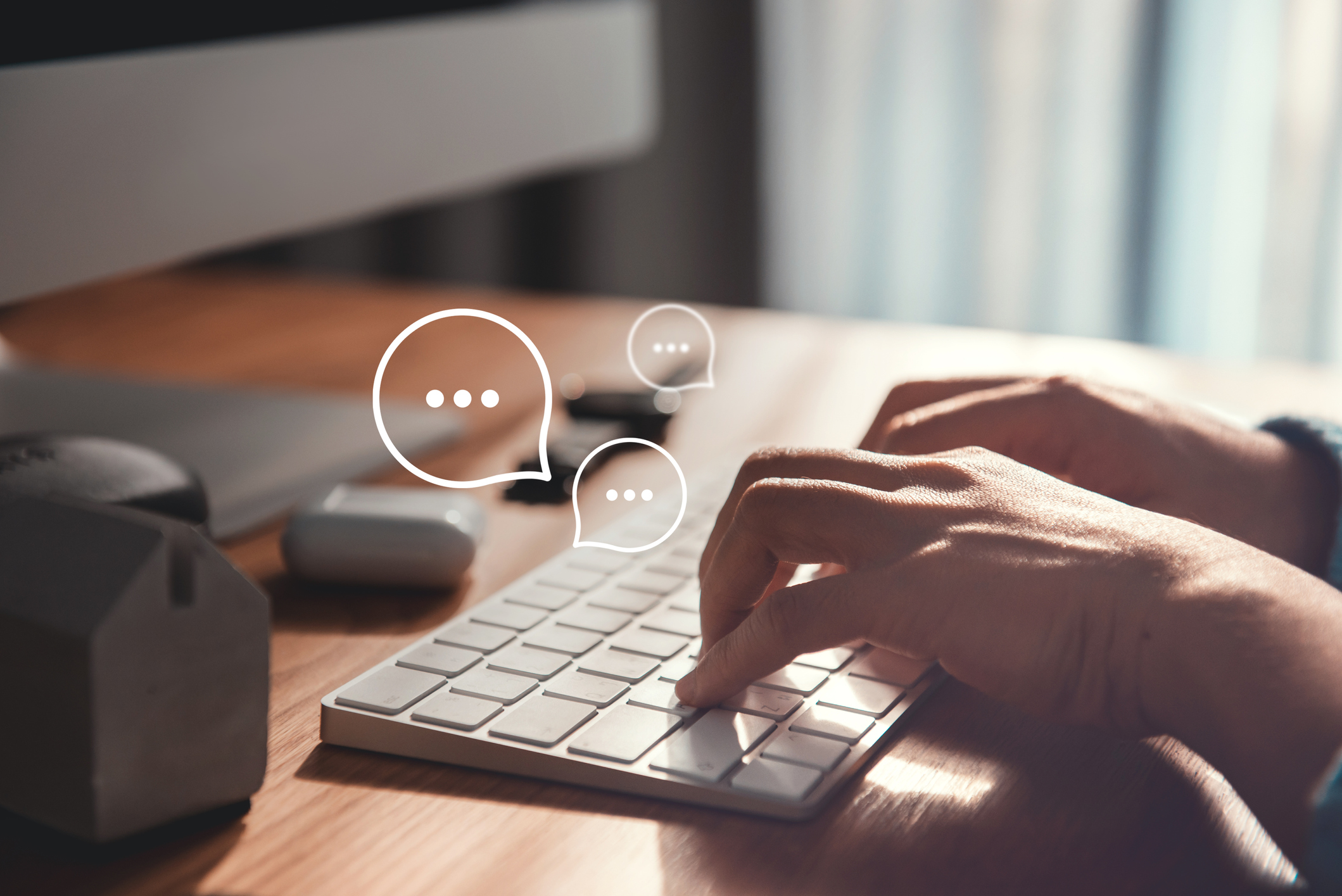 As an established eCommerce business, you understand the importance of leveraging your online presence. You know all about social media marketing, email newsletters, and SEO. However, there is another essential resource that can help convert customers into strong brand advocates, get feedback, and generate new leads. This is the humble support forum, a tried and true type of online community that has allowed people to ask official representatives and experienced users questions about whatever issues they need assistance with.
No matter your popularity or business size, forums are an excellent tool for driving return sales, creating a strong community, and establishing a new avenue of customer service. Many frontrunners in their industry, such as Apple, also take advantage of the utility that a well-constructed forum brings.
While we will take a deep dive into how a support forum can benefit your eCommerce business, let's examine what exactly they are and how they work.
What is a customer support forum?
A forum (also known as a discussion board) is a virtual space where people can meet to discuss and share knowledge on various topics. Support forums are a subset of this, where users can talk about multiple products presented by the company. They may provide feedback, ask questions, and seek out support from knowledgeable representatives.
When creating a support forum, you can start by separating the board into several different topics on which your users can post. These can include announcements, support, and feedback. A registered or guest user can create a relevant post that others can access. When different users or company representatives respond to this post, a thread is created.
To keep your forum relevant and helpful, you may want to seek out the help of moderators. These people can assist in removing unnecessary posts, lock threads when a question has been answered, or direct a customer to the proper channels for what they need. Furthermore, they can help answer a redundant question by linking the relevant posts. Overall, moderators are essential to the health of any online communication space and can even help foster the growth of your community.
5 Ways Your Online Store Can Benefit from a Community Forum
1. You're offering customers another contact channel.
Every business owner is familiar with the concept of contact channels. Phone, email, and live chat support are all ways for your customers to get in touch with you for all of their support needs. Naturally, your patrons may be more comfortable using certain contact methods than others.
Moderated support forums are simply another valuable way for your customer to get in touch with the proper resources they need at the time. It will also be an excellent place for you to provide specific resources, such as FAQ segments and promotions.
By providing your customer with another option for support, you are establishing yourself as an accommodating business that places its customers first. After all, a forum environment is an excellent option for someone who may not be able to speak on the phone or have an internet connection that can manage a live chat environment.
Support forums also have certain benefits that may not be expressed in other contact channels, such as moderated discussions. This will undoubtedly distinguish you from your competition and provide your customer base with a unique sense of community that few other eCommerce businesses can accomplish.
2. Customers can support other customers.

Source: support.google.com
By encouraging and forming a solid community through your brand, you will soon have customers that can help one of their own. After all, one of the most valuable resources for help you can find are others that have gone through a similar experience as you. Google's support forum, for instance, has featured and trending posts on its front page.
There is only so much that corporate product testing and official guidelines can tell you. Indeed, you might find that specific issues may only pop up in the real world. Having people discuss and solve their solutions on your home turf can be an excellent way for you to incorporate honest feedback into future releases and make your customers' lives easier.
With all of that being said, you have to remember that a community must be fostered before an ecosystem of mutual support is formed. Here are some DOs and DON'Ts that you may want to consider when building your community.
Do: Acknowledge and incorporate positive and negative feedback. Remember, your customer base will talk about the things they care about. They want your product, service, and community to succeed as much as you do. These people also want to be heard.
Don't: Be impatient. Maintaining and building a community can seem like a tedious, complex, long process. That is true to an extent. However, once you have the ball rolling, it won't stop, and you will start seeing significant returns.
Do: Test things. One massive benefit of having a community in one space is testing out specific topics, services, and products that build engagement. This can be done in various ways, including discussion threads, polls, and surveys. Your dedicated customers will always be happy to volunteer this feedback.
3. A forum becomes a fully archived knowledge base.
Source: community.cisco.com
We all understand the importance of an FAQ. It allows your customer base to access answers to common questions that would otherwise clog up your other support lines. Forums can be an interactive version of a Q&A for your business.
One of the primary appeals of forums is that users can search through in-depth threads to find the answers they need. As long as your forum is consistently updated, forums can prove to be a detailed, accurate knowledge base. You can even create your own posts based on frequently seen inquiries, announcements, and more.
When the issue on one post is resolved, users typically try to elaborate on what helped and how exactly the issue was resolved to assist anyone else looking for a similar solution. If there are continuing issues or an update in the forum of a better solution, the thread may be added to it, or a whole new one will be created.
On the customer side of things, the benefits are quick and clear, demonstrating such qualities as:
Other users communicate in the same internal language as they do.
People are willing to provide examples and easy-to-follow steps to replicate what they did.
Thread subjects are relevant and consistently updated.
Forum users may see almost instant feedback and response.
Posts are added to an easily searchable database.
On the corporate end, you couldn't ask for a better crowdsourced resource for both your company and user base. You will gain valuable data on recurring problems, how certain things are implemented in the real world, and the solutions that people use for them. You can even have support representatives step in and provide "official solutions" to problem threads.
4. You can welcome feedback and suggestions.
As stated before, support forums can be an excellent resource for curating feedback and suggestions. No matter where you turn, you will find someone offering a way to improve something or implement an additional feature that you can provide.
There is no greater feedback or testing than those that come from the people who use what you make daily. Often, they will know better than market testers and executives what is needed to improve your products.
You can start by fielding questions on threads and observing what people are talking about. You can even center the feedback around a promotional contest if you need to incentivize your audience. Regardless of your audience or product, people will be more than willing to speak their minds, especially if the right conditions are met.
Once you have this data, you can take your testing beyond your forums. Social media, email blasts, and regular market testing can all be excellent ways to refine your crowdsourced feedback and determine how to best address it. This is all extremely cost-effective and will show excellent ROI.
5. Building a community becomes much easier.
Building a community around your brand can be a laborious, frustrating endeavor. Studies indicate that 55% of community professionals report that it's difficult to consistently engage members and 44% are facing challenges when it comes to quantifying the value of online communities. Feeling like your efforts aren't bearing fruit isn't unusual, unfortunately. Not every industry allows for fast-growing organic communities.
With the help of community support forums, however, you can reduce and avoid many difficulties that other community-building efforts often encounter. This includes the lack of communication with other customers, the lack of corporate response to feedback, and insincere marketing efforts.
It's important to remember that one community platform isn't a singular, isolated monolith. It will feed into and influence other community venues, such as social media groups. This works the other way around, of course. What you build in one feeds into another.
Take advantage of the synergy that can be accomplished between different platforms. As a result, you will have a robust community network that can take your business and branding efforts to the next level.
Final Thoughts
Whether you have a physical retail store, eCommerce shop, or a hybrid of both, your business could benefit from a healthy community. Online forums are simply one of the most cost-effective ways to create and maintain one.
However, you must invest in proper moderation to set yourself up for success. It may take some time for things to get off the ground and for you to see some genuine benefits. However, when you step into this journey with the proper preparation and expectations, you will see long-term rewards that will benefit your entire business and make you a trustworthy, reliable source for your customers.
In the end, you will be making a unique community experience for your customers that allows them to get their voices heard and engage with real people that have similar experiences and interests to them. Before you know it, you will see more new customers, return shoppers, and actionable feedback.