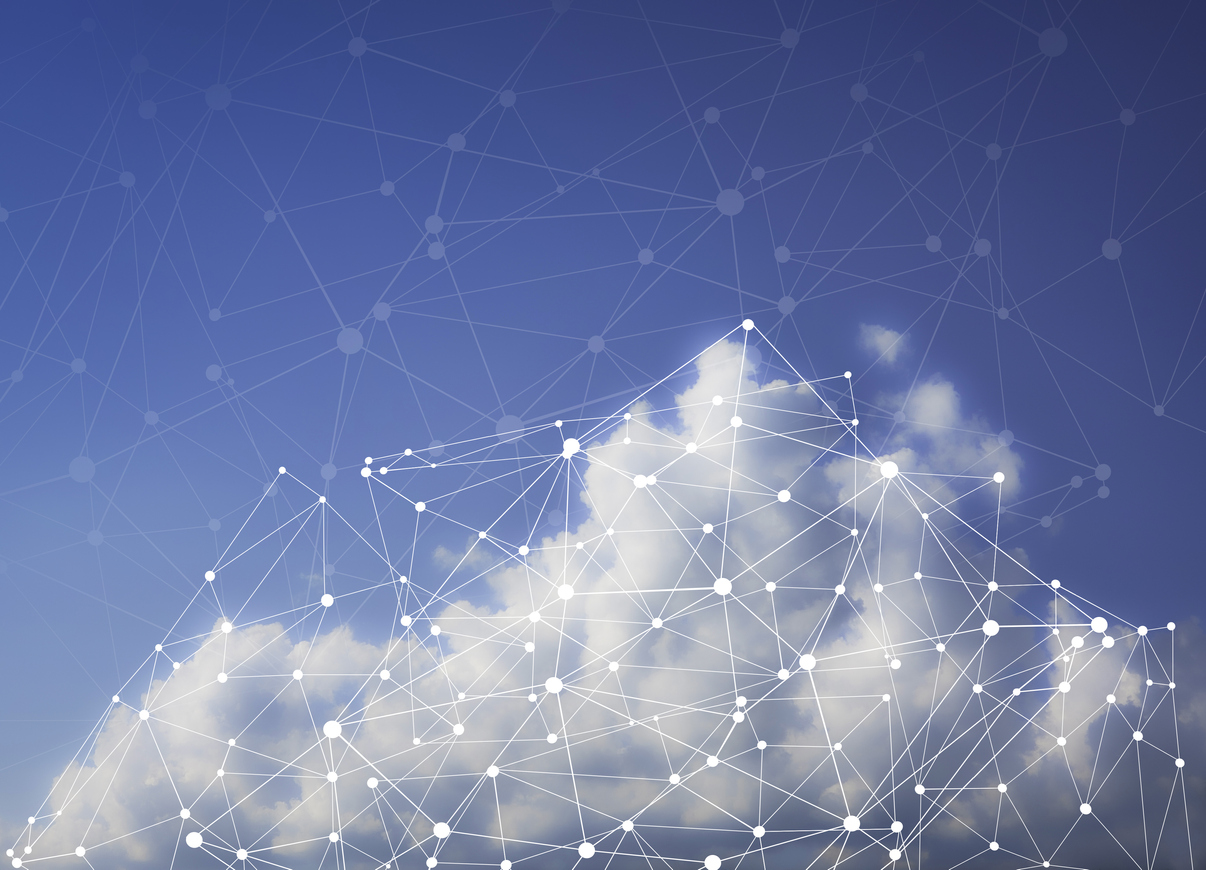 The eCommerce market is unbelievably competitive. For retailers to be on top of their business, they need to be agile and smart. This will not happen if those who manage the IT system used by the eCommerce store fail to keep pace with technology.
Cloud technology has brought a level of flexibility and agility to eCommerce. We have clearly seen the benefits of cloud technology in the months following the outbreak of COVID-19. Organizations that avail themselves of cloud technology could weather the opening months of the outbreak with little disruption to the services they offer and their communication with their employees.
Cloud-based business tools and cloud computing applications, such as the leading cloud storage options, helped numerous businesses operate more efficiently and store their sensitive data in most secure ways possible. Cloud computing offers many benefits to the eCommerce sector, which we discuss further in this article.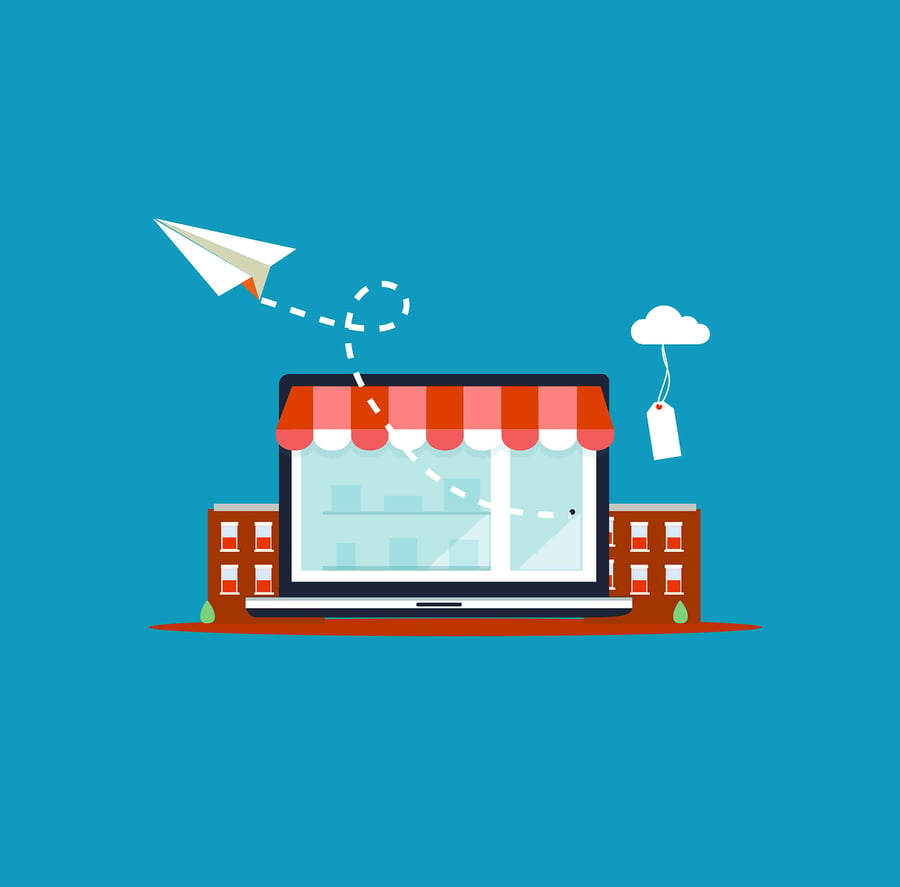 Image by Megan Rexazin from Pixabay
A Brief Overview of Cloud Computing as It Relates to eCommerce
Cloud hosting provides an alternative to keeping data hosted on a single machine. In a cloud environment, an eCommerce store's data is housed in different devices. Each machine uses different servers and may be housed in different locations.
However, they are all connected and work as one unit. The hosting server used by eCommerce businesses that store on the cloud is not a single device, but it is a series of devices that create a server cluster. Therefore, it is referred to as the cloud.
The power of cloud hosting comes from its ability to make use of the computing power of several machines. It allows an eCommerce store to avail itself of services that might not be provided on other devices.
eCommerce websites are unique when compared to other websites. eCommerce websites require additional functionalities to set up, maintain, develop, and follow-up on sales. Some of these additional features include database support, additional security, payment processing, and a shopping cart.
1. Cloud Computing Offers Scalability
Cloud computing makes it possible for an eCommerce application to stay competitive and meet the changing demands of the customer. The adjustments that eCommerce stores needed to make during the start of the COVID-19 pandemic are just one example of how customers' expectations can drastically shift. eCommerce organizations need to quickly change with these demands.
Interestingly, there were several retail stores around the globe that were not offering their services online. Even some big names, like Walmart, did not have an eCommerce presence in countries in Central America, like El Salvador, for example. However, when El Salvador enacted its lockdown and quarantine, which was one of the strictest lockdowns in the Americas, Walmart needed to react quickly. Cloud computing played a major role in its ability to offer its services online.
The COVID-19 pandemic is just one example of how quickly customers' demands for a product or service can change. If an eCommerce store cannot adjust with the changes to the buyer's journey, customers will quickly navigate away to a store that can.
What Is Meant by Scalability?
In this context, scalability is the ability to quickly increase or decrease the power of an IT solution. Scalability in cloud computing is the reason it is possible to sign up for a cloud solution and start using it in just a couple of minutes. Cloud solutions allow eCommerce stores to quickly add resources to an account or remove those resources quickly.
With most cloud solutions, scaling up or down is as easy as contacting the provider to request a change or adding or removing the resources yourself using the online portal provided by the cloud provider.
eCommerce businesses benefit from cloud solutions that can be auto scaled. This is where the owner of the eCommerce store sets conditions that when met automatically trigger an increase or a decrease in space or computing power. This is a powerful tool because there is no need to constantly monitor storage usage. And there is no fear that clients cannot access the eCommerce store because the storage ran out.
Benefits of Cloud Scalability
The benefits of cloud scalability for the eCommerce field are unquestionable.
Convenience- With just a couple of clicks, IT administrators can increase the number of virtual machines that are available and customize services to meet the needs of the eCommerce store. Cloud integration reduces the need of having a massive on-site IT staff. As opposed to setting up physical hardware, IT teams can focus on other tasks.
Speed and Flexibility- As the company's needs change, cloud scalability allows IT to quickly respond. Even smaller eCommerce stores can benefit from high-powered resources when needed. If it was required to have an on-site IT infrastructure, small-scale eCommerce stores would be left out in the cold.
Cost Savings- Cloud scalability makes it possible for eCommerce stores of all sizes to afford to have a reliable service. With cloud providers, eCommerce stores only pay for what they use. It minimizes waste.
Disaster Recovery- Scalable computing means that eCommerce stores can quickly recover from a disaster. This eliminates the need for having secondary data centers on site. Innovative multi-datacenter clustering technologies provide even more robust data protection mechanisms and can further cut down the time you need to restore your site.
2. Speed
For eCommerce businesses, speed is everything. There are several studies that show that customers will abandon a page if it takes three seconds to load. This even affects large-scale eCommerce stores. For example, Amazon is the king of all things eCommerce. If they can reduce their page load speed by 100 ms, they experience a one percent increase in revenue.
A sudden spike in traffic can slow an eCommerce website down to a crawl or make it unresponsive. When this happens, customers have a plethora of options to choose from to get the products and services they want. Sadly, when a customer navigates away and can to find what they want on a different site, it is unlikely that they will come back.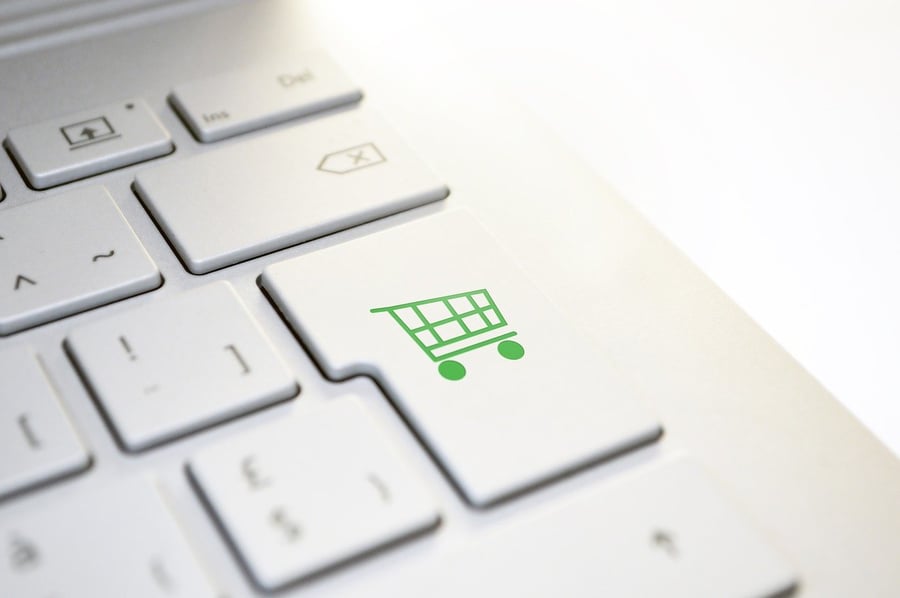 Image by athree23 from Pixabay
Cloud Computing and Network Performance
Back in 2019, network performance was recorded as the primary reason eCommerce stores moved to the cloud. Behind this is the desire to keep customers. Keeping customers is less expensive than trying to get new ones. This means that network performance directly impacts an eCommerce company's bottom line.
Network performance depends on several factors, including low latency and high-availability. Both factors are improved by the cloud. Low latency results from cloud vendors storing data near the user base. High-availability comes from their being 24 hours a day seven days a week teams dedicated to providing consistent cloud services.
Cloud services offer eCommerce stores an uptime guarantee. They offer the tranquility that comes from knowing that their site will be up 99.9 percent of the time.
How Cloud Computing Impacts SEO
Cloud computing can make your website more SEO friendly, which increases traffic to your eCommerce store. Search engines, especially Google, put a lot of importance on site speed. It is a major part of their algorithm.
Search engines prioritize sites that offer a pleasant user experience. As noted, just a second's delay in your eCommerce store loading decreases your users' experience. It can increase their dissatisfaction by 20 percent. If it takes your site a long time to load, your search engine optimization rankings are going to be negatively impacted. Cloud computing improves the way your eCommerce store performs. It improves loading speed. This is good for search engine optimization.
3. Cost Reduction
Cloud technology allows eCommerce stores to pay for the resources and storage they consume. As the business grows, an eCommerce store need not invest money in software or infrastructure. IT costs are drastically reduced.
A Reduction in Hardware Costs
When eCommerce stores use cloud computing, they need not purchase in-house equipment. All of this expense is assumed by the vendor. For an eCommerce store that is looking to explode, the need to purchase new hardware is not only inconvenient but is also expensive. Cloud computing allows growing eCommerce stores to gain the resources they need rapidly.
ECommerce stores save money on power costs and space. Large data centers consume massive amounts of energy and need to be cooled. By using cloud applications and storage, eCommerce stores maximize space and reduce energy expenditures.
Save Money on Labor and Maintenance
Cloud solutions decrease labor and maintenance costs. Eliminating routine maintenance frees up an IT staff to focus on more important parts of its development. Sometimes, eCommerce stores can reduce the size of their staff.
Productivity
Cloud computing is cost efficient because it increases workforce productivity. Deploying cloud software is fast when compared to a conventional install. In most cases, cloud software can be installed and deployed in a matter of hours or minutes. This means that employees wait less for things to happen and spend more time working. Many cloud-based tools showed their real worth during the pandemic, from video-conferencing services, to the accounting software options for keeping the finances well-organized and securely stored.
Most cloud solutions are a pay-as-you-go service. If an eCommerce store is not using certain software, they need not pay for it. With the pay-as-you-go model, services can be canceled. This minimizes the financial risk of being stuck with software that does not align with the eCommerce store's needs. If a company needs top-tier products but they don't have the money to make an enormous investment, cloud solutions allow them to maximize their budget and enjoy extended flexibility.
4. Cloud Computing Offers Advanced Security
eCommerce stores handle a lot of sensitive information. Customers trust them to accept payments and store their personal information, such as addresses, phone numbers, and banking information. If there is a breach that exposes customers' private information, it can be disastrous for the eCommerce store. Once a reputation is damaged because of a data breach, it's all but impossible for it to be restored.
Some larger names in eCommerce, like Amazon or eBay, may survive. But that's because they have armies of attorneys and millions of dollars supporting them. Most small organizations don't have that type of support. It is good to think about the security of information stored in the cloud.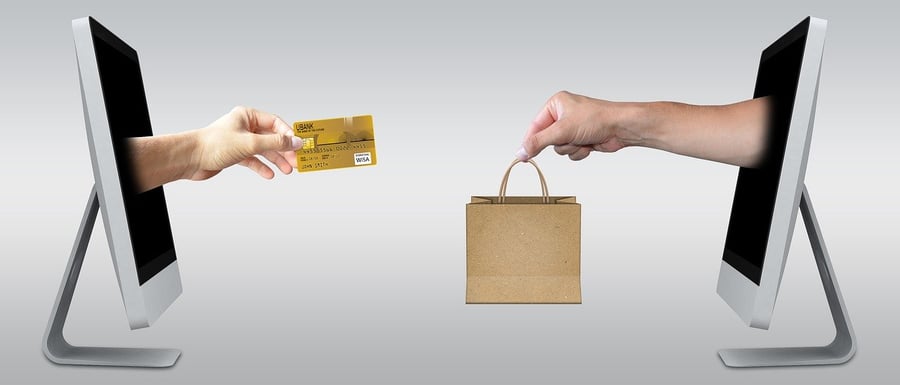 Image by Mediamodifier from Pixabay
Reasons Why Cloud Storage Is So Safe
It's good to remember that, although some tools that are used in securing a cloud network are different, the basic principles used are the same for securing any network environment. Next, you should know that since the cloud runs data centers that are monitored and staffed by professionals, data stored in the cloud is typically more secure than data stored on premise or stored anywhere else.
The cloud is secured by implementing state-of-the-art technologies and following strict policies designed for IT environments. The policies and technologies used to secure the cloud are designed to be agile and work in the unique environment the eCommerce market demands.
Cloud servers are certified by independent third-party auditors. These auditors provide assurance to customers that the organization providing cloud storage has the capacity and the tools needed to manage security in a way that meets the highest standards. Therefore, they say that cloud storage offers greater security than data stored conventionally.
Regulatory Compliance
Cloud servers need to meet System and Organization Controls (SOC) standards. SOC 1 is a form of compliance that shows that the cloud provider has limited access to information systems. SOC 2 evaluates the processing integrity, confidentiality, privacy, security, and availability of the system. It does this based on System Trust and Web Trust principles.
Many cloud providers have received certification to show that they are HIPAA and HITECH compliant. This is important for an eCommerce store that might work with healthcare-related things. All eCommerce stores accept credit cards or other forms of payment. For this reason, cloud providers are audited for PCI compliance to show that they can safely handle these forms of payments.
This is just the tip of the iceberg. They use firewalls for security in the cloud. There are other tools that are used to prevent malware intrusion, to monitor the integrity of the system, and to prevent nefarious individuals from gaining access to the server.
Cloud service providers have a vested interest in seeing to it that their customers stay safe. If a cloud service provider's reputation is damaged, it is unlikely that they will recover. For them, keeping eCommerce businesses safe is at the heart of what they do.
Conclusion
The four benefits we have mentioned are just the beginning. There are so many benefits that eCommerce businesses get from migrating to the cloud. Cloud computing can empower and enhance eCommerce sites. Cloud computing is no longer the business tool of the future. It is a requirement for eCommerce sites to be successful now.