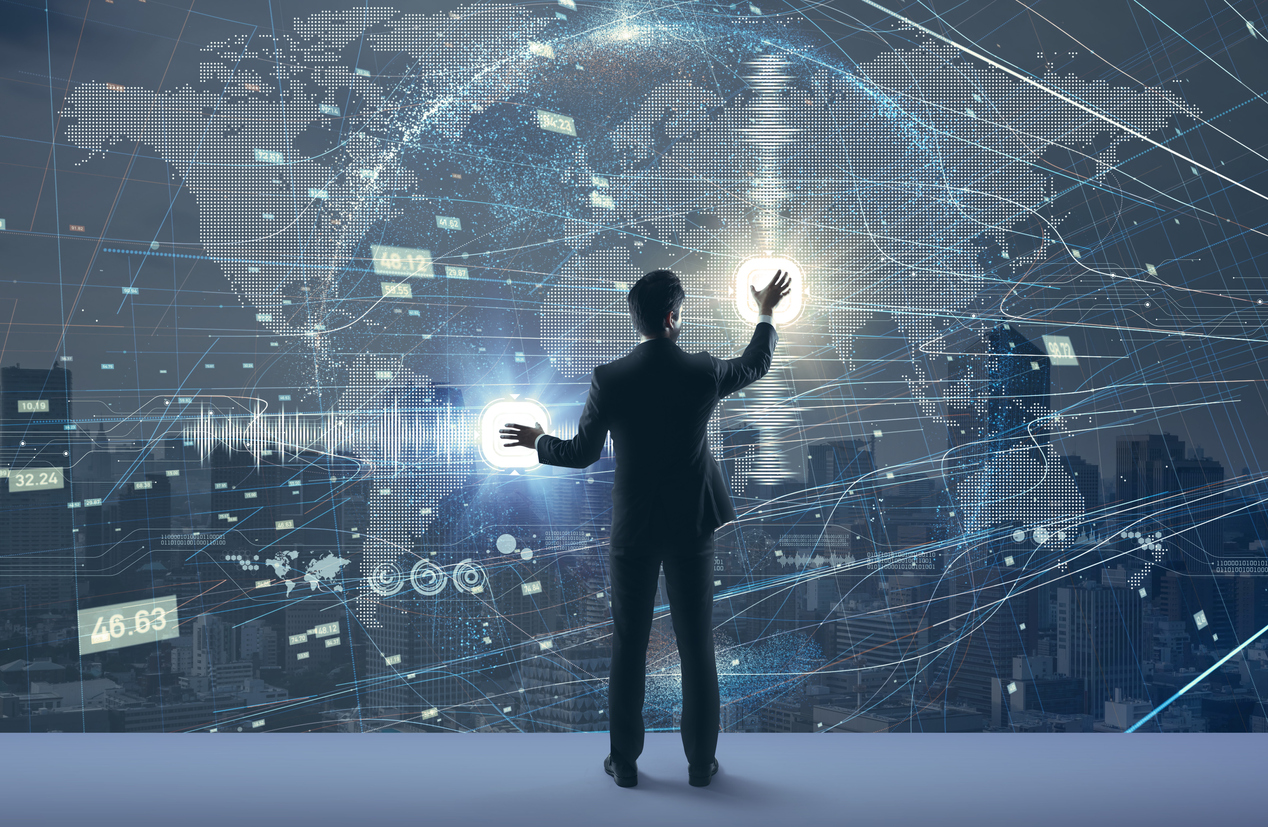 It's no secret that the modern world is one giant digitally-inclined marketplace. As such, the information age has taken competition into the digital domain, creating vast opportunities and challenges in the field of 'ecommerce' for billions of sellers and buyers in the world. With new developments coming out of the woodwork in information technologies every other day, users of this interconnected system are finding great ease and capability in promoting their sales and carrying out their operations, even extending beyond the traditional boundaries of global trade. We live in a modern world dominated by technological innovation, and it is far from finished with its waves of tech evolution.
Success: Amazon's Smart Home Technology
Consider the global online marketplace empire Amazon, for example. This is a global company whose business model is an integrated one that seeks to utilize the company's superior technological infrastructure, vast financial capabilities, and wide seller and buyer networks as efficiently as possible. The company's recent innovation, 'Alexa' has proven to be more than helpful on this front. Spurring consumers' behaviors that increase customer participation, especially for music and audio book subscriptions (as well as smart home products), Alexa is expected to generate approximately $19 billion by 2021.
According to the digital empire's Hardware Executive Dave Limp, this type of capability has stemmed from the fact that the system leads its users to spend a lot more time in the digital domain, automatically increasing their chances of purchasing products or services in the meantime. All over the world, Amazon is renowned for being the marketplace that keeps on giving, and consumers everywhere are more than happy to buy into the market.
Revenue Skyrockets with Alexa
As people become more used to accessing their music and/or audio book subscriptions or activating their home appliances with voice commands, they become more open to the idea of buying such new subscriptions or devices. The above-mentioned $19 billion figure for 2021 is the overall revenue expected to be generated by Alexa for Amazon. Considering that $9.4 billion of the given amount will be generated by voice-driven ecommerce sales, it can be assumed that Amazon will be spending even more time perfecting the system to boost its functionality and sales. Innovations like Alexa and Kindle (the now globally renowned eBook) have boosted Amazon's global reputation as a force to be reckoned with in its respective industry and in the flourishing online marketplace. When a single innovation from Amazon (i.e. Alexa) is estimated to generate up to $19 billion in just under two years from this very moment, that is a motion that speaks absolute volumes about the power, technological advancement and further innovation that drives Amazon onward and upward.
Progress: Facebook's New Cryptocurrency
And then, there is the social media empire that changed the way the world connected all those years ago (the founding father of social media, if you will). Facebook is yet another internet giant that wishes to invest into the commercial functions that its system provides. This has led Mark Zuckerberg to meet the governor of the Bank of England, Mark Carney, recently to discuss his project, 'GlobalCoin'. The cryptocurrency is expected to be launched in 2020, allowing Facebook users to make digital payments in numerous different countries, convert US dollars into other currencies or buy digital coins to be used as digital money for purchasing products online and transferring to other accounts without a bank account. GlobalCoin intends on widening the scope of Facebook's financial operations, as it will also include WhatsApp in the given money-transferring scheme. Facebook is intending on offering promotions as well, such as free coins for users who visit certain websites, advertisements or online stores, creating a unique loyalty program for its users.
Can Facebook Handle Finance?
However, according to experts in online payments and transactions, Facebook's technological infrastructure is insufficient for such a large scale financial operation, as evidenced by the recent controversies the company experienced regarding data privacy and protection. In addition, the legal framework that governs such transactions is currently evolving, meaning that loopholes can surface to create significant financial trouble for Facebook and other affiliated parties. Of course, Facebook is no stranger to facing legions of financial, legal, and moral challenges along the way. But, of course, this is a company that has built its empire despite all these raging challenges, and it is not likely to slow down any time soon – not for anyone, or (almost) anything. This upcoming complication could spell significant problems for the social media giant, and it will take more than some clever footwork to work their way out of these loopholes.
Rivalry: JD.com's Chinese eCommerce Dominance
And then there is the stellar advancements and ongoing accomplishments of one of the most powerful nations in the modern world. China houses a significantly large ecommerce market that is dominated by several household names. JD.com's recent repetition of its annual 'June Sales' campaign was a very reasonable tactic pursued by the company to re-assert its dominance in the Chinese markets against competition by rivals such as Alibaba. Gearing up for its 618 Festival (which has generated an astonishing $23 billion for the company last year), the company has focused on placing emphasis on social commerce, video partnerships and Omni-channel retailing. For their first objective, JD.com will be giving out $72 million in cash to Chinese customers who participate in a nationwide city contest between June 1 and 18 and encourage their friends to participate as well, in hopes of lowering its customer acquisition costs, which are currently averaging between $29 and $43.
But it doesn't stop there, not by a long shot. For achieving their second objective, JD.com will be cooperating with Douyin and Kuaishou, two leading Chinese short-video platforms, as well as Weibo, the Chinese equivalent of Twitter, to allow their users to provide links for JD.com products in their content for affiliate commissions in return, effectively increasing traffic and sales. For their third objective, JD.com's recent investments into several offline retail stores, namely JD Home, X-Mart and JD Retail Experience, will be included once again in the 618 Festival to boost their sales. Last year's organization has led JD.com's Daojia delivery system to experience a 500% increase in its orders, which has persuaded the company to include 100,000 of its offline retail stores in the event to carry out their own unique promotions. This is an intriguing innovation in ecommerce, and it is one that makes abundantly clear the undeniable power of both global and Chinese ecommerce.
Wrapping Up
Although these are just a few of the most powerful examples of challenges, competitive landscapes, and triumphs in ecommerce, they perfectly illustrate the emerging and expanding possibilities in an increasingly digital world. The vast scope of digitalisation and technological advancement we have dealt with up until this point has proven to be both priceless and innovative, but it is nothing compared to what is likely to occur in the coming years. Whether it be new ecommerce platforms that offer wider access into new markets, open-source learning management systems that streamline professional education and eCommerce, a new program for IT training online that explains even the most sophisticated procedures of online trading technologies with ease, or a global communication application that infiltrates into even the most well encrypted databases of the global network, technology brings ample, long-lasting, and viable solutions for all.
Ecommerce is now as familiar to us as the vehicles we get from point A to point B in, or the phones in our pockets and bags, and yet there is still so much to uncover and learn. In a world where innovation breeds creative implementation, ecommerce is the bread and butter that holds our modern world together. There is nowhere to go but up from here on out, and we are all incredibly lucky to be alive in a time where so much innovation and transformation is happening, all around us, at any given time. Ecommerce is big now, but it is only set to get bigger and better as time goes on.