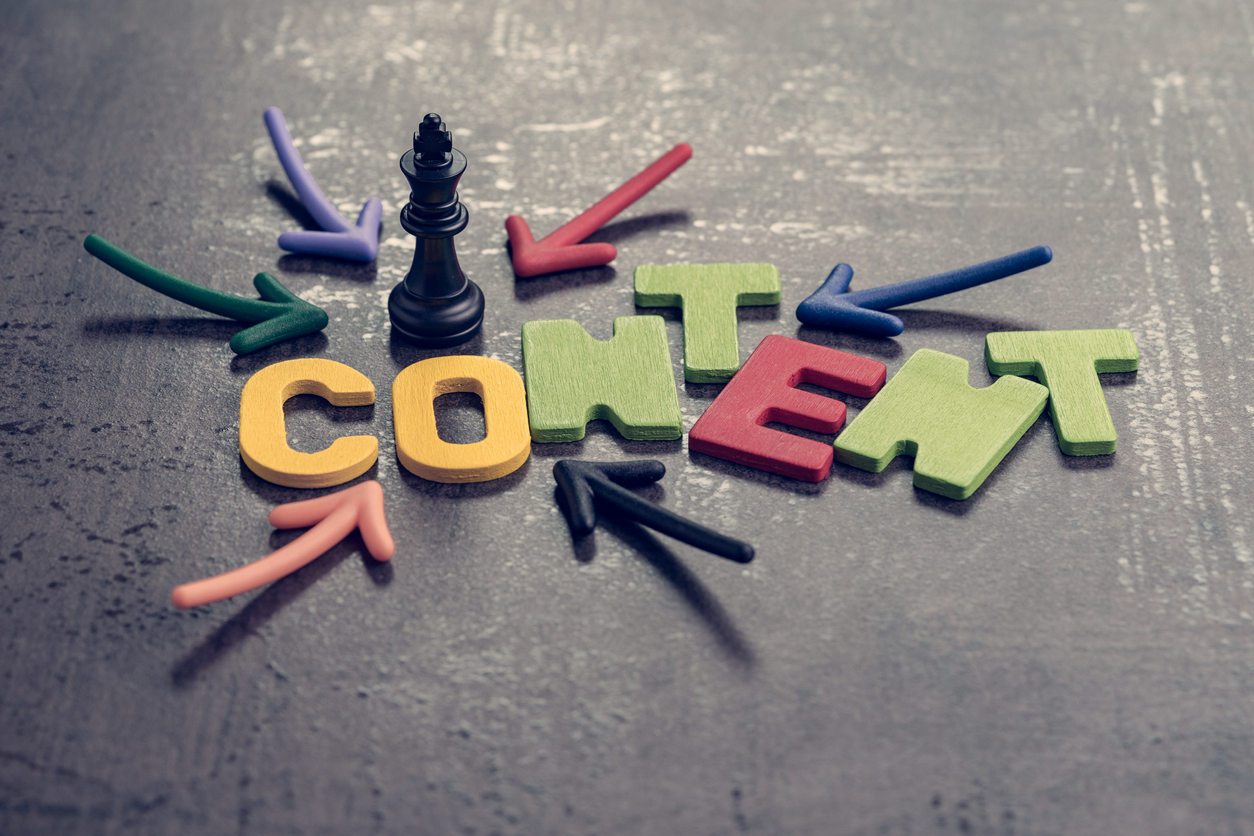 Google is now using BERT models in search, which could potentially change the way SEO works.
BERT models, which stands for Bidirectional Encoder Representations from Transformers, are a way for Google to better understand user searches and serve better results.
Like all algorithm changes Google brings, the intent is to improve the quality of search, which means high performing, credible, informative, well written, purpose-specific, and authoritative content will eventually reach web users.
Some of the vital search trends in 2020 will focus on E-A-T (more on this later), the revamped Page Quality rating, the idea of low quality and high- quality pages, and above all, what you can do to make sure Google treats your content as high/highest quality.
After reading this article, you will know precisely the content needed to rank higher on Google.
The Glossary
Before we go further, here are some terms to get familiar with.
MC: Main Content - the part of the webpage that directly contributes to fulfilling the purpose of the page.
SC: Supplementary Content - content that impacts the user experience delivered by the page but may not directly contribute to fulfilling the page's purpose.
Advertisements/Monetization (Ads) - content/links displayed on the page with the purpose of making money.
Here's an example of a page with its MC, SC, and Ads portions highlighted and marked.
Let's begin by understanding what Page Quality (PQ) means.
Page Quality: Explained
Around 91% of marketers use content marketing regularly, but only 36% of marketers assess their content marketing expertise as "sophisticated."
Google keeps it simple. Each web page must have a purpose, and it must serve that purpose. Of course, there are millions of purposeless pages and thousands with malicious purposes, too (think fake news, misinformation, clickbait links intended to lure users into downloading malware).
Google allocates a specific page quality rating to each page. The rating system is highly intuitive, as you'd expect from Google.
A page's quality rating could vary from lowest to highest, with seven other possible values between the two extremes. Here's a pictorial representation.

Key Points on Page Quality:
Pages made to spam get the 'lowest' rating.
Pages that spread misinformation intended to harm the users, deceive readers, or spread hate, get the 'lowest' rating.
A page that, for instance, gets 'Lowest+' rating, can be supposed to have page quality right in the middle of lowest and low.
Pages with a beneficial purpose, that's met remarkably well, get the 'highest' rating.
The differentiating feature of a page that gets the 'highest' rating could be one or more of these:

Very high level of E-A-T
Highly satisfactory level of high/highest quality MC
Highly reputed creator of MC and the website where the content is published

Examples of highest quality pages, for the news niche, would generally be pages that reveal information via investigative journalism, such that the information may not even have been known had the page not been created.
Examples of highest quality pages, for informative purpose, would have in-depth subject matter coverage with an unbiased presentation of facts in sync with the consensus of subject matter experts (where such a consensus exists, and can be demonstrated).
User engagement and user reviews contribute significantly to establishing a web page's very positive reputation, a must have for 'highest' rating.
Factors Influencing Page Quality
As subjective as it may seem, page quality is measured over 5 distinct parameters. These are:
The purpose of the page.
The E-A-T of the page (that's Expertise, Authoritativeness, and Trustworthiness).
The Main Content (MC) of the page (its quantity and quality).
Information about who's responsible for the main content.
Reputation of who's responsible for the main content.
Content quality is the primary factor along with links, which search engines use to rank websites in search results.
Upgrading your content quality from 'average' to 'high' and then to 'very high' can have a drastic impact on the rankings of your website.
The reason I have used the words 'average, 'high' and 'very high' is of utmost importance. Let's understand the difference between these three types of content.
'Average', 'High' and 'Very-High' Quality Content
Average: You simply create the content to add an extra page to your website. The average word count criteria are met (which is between 500 -1,000 words), and you never look back at the content afterward. You do not understand the user intent behind the query. You write what you want to write instead of writing what your audience might want to read.
High: You create original content after thorough research, exceed the word count that average web pages have, and you take some extra effort in adding high-quality images or videos in them. You rarely look back at the content afterward or upgrade it once a year. Your content matches the user intent, but you do not compare your content with your competitors, and as a result, it does not perform as per your expectations.
Very High: You create original content after extensive research, exceed the word count that average web pages have, and add high-quality images and videos. You devote extra time and effort to perfect the content (like improving its readability score and improving the presentability). You continue to upgrade the content as and when the need arises. This means that the content never goes stale.
You also compare the content with your competitor's content and try to produce the best-written article on the web on that topic. Your content starts to outperform your competitors (provided all the other ranking factors like links, trust score, site authority, etc. are in your favor).
This is a simple explanation of the types of content that most webmasters create.
(Please note: The word count mentioned here does not mean you can achieve higher rankings by merely increasing the number of words in your content. The amount of time invested in preparing a sentence that offers value to your readers is the "X" factor of your content. The more time you spend in developing your content, the better it will be. Very high-quality content can be just 500 words, provided it is the best page on the web on that topic.)
There are other characteristics of 'very high' quality content that we will discuss in this article.
What is E-A-T?
Expertise, authoritativeness, and trustworthiness – the three pillars of quality for the post-BERT Google. These parameters have influenced page ranks for many years. However, Google's search algorithm has gotten better with time in determining E-A-T levels for a web page accurately.
To understand, let's get into the most basic meanings of these terms.
Expert: a person who is very knowledgeable about or skillful in a particular area.
Authority: an accepted source of information, advice, etc.
Trust: reliance on the integrity, strength, ability, surety, etc. of a person or thing; confidence.
Page Quality depends on the:
Expertise of the creator of the MC.
Authoritativeness of the creator of the MC, the MC, and the website.
Trustworthiness of the creator of the MC, the MC, and the website.
How Does Google Measure E-A-T?
In the following examples, I'll highlight how Google considers a page to be high on E-A-T and illustrate the point with example pages.
A high E-A-T page on divorce laws should ideally be written by an experienced and trusted divorce attorney, and be published in a reputed legal advice website.
A high E-A-T page on pet foods for winters should ideally be written by a pet's issues expert and published on a reputed pet care website.
A high E-A-T page selling colorful umbrellas should be one with the option to add the product to a cart, a good number of positive user reviews, and the full listing of product specifications, preferably on a website owned by a reputable e-retailer.
A high E-A-T news article should be published by a person with demonstrable journalistic experience in the news category, and on a website with a stellar reputation in the news reporting industry.
A high E-A-T landing page for an on-demand groceries delivery e-retailer must be secure, offer an option for users to find out whether the service is relevant for them (see the serviceable pincode checker tool on the page), present brand USPs, explain the process a shopper must follow, and be secure.
E-A-T Determination for YMYL Pages
YMYL, or Your Money or Your Life, is Google's acronym for web pages that can influence a user's current or future well-being, happiness, health, financial stability, or safety.
YMYL pages are generally the ones about:
News topics, related to events that have a bearing on the life of many people
Financial information and advice
Sports coverage, provided the event is of international importance
Shopping
Health and safety
Groups
For YMYL pages, Google expects to find strong trust signals about the website/MC-creators. The lack thereof can cause a YMYL webpage to be classed 'low' whereas a similar web page that's not a YMTL page may be classed 'medium'.
Characteristics of "Very High" Quality Content
Now, let's have a look at the characteristics of very high-quality content as mentioned in the Google Quality Rater guidelines.
1. Time
Content should take a decent amount of time to create. There are some questions that need to be answered:
How much time is too much when it comes to content creation?
Is the word count the only criteria when it comes to determining the time taken to complete the article?
How will Google decide whether we have given ample time to create the content?
As suggested earlier, word count is not the only criterion that decides the time taken to produce the content. It rather depends on your niche, keywords, and user intent. Very high-quality content can be 1,000 words long, provided it accurately serves the user intent in the best presentable manner.
The answer lies in the presentation of content, the elements used in the content, and the overall word count.
There is no hard definition for the amount of time you must take to produce content, but there are certain aspects of very high-quality content on which you must spend your time when you are creating the content.
You need to ask these questions to yourself related to the time you spent in creating your article.
How much time have you spent in:
Preparing the content?
Analyzing the readability score of your content?
Proofreading the content?
Adding proper screenshots and relevant images to the content?
Optimizing it for the user intent?
Optimizing it for search engines? (This includes adding proper meta tags, title tags, schema data, etc.)
Optimizing it for your target audience?
Making the content actionable?
If you divide your overall content creation and publishing time after carefully considering the above aspects, then you will realize that your content creation will take a lot more time than what you're used to.
Hence, "time" plays a crucial role in deciding the overall quality of content. "Very high quality" content is produced after investing a lot of time in it.
Content quality is directly proportional to the time taken to produce it. The more time you invest in creating it, the higher its quality will be.
2. Effort
Time and effort go hand-in-hand. The more effort you apply to prepare your content, the more time it will take.
Ask yourself the following questions:
Did you research the keywords you want to focus your content on?
Which tools did you use to improve your writing?
Did you analyze the content of your competitors before writing? (Hint: Perform Content Gap Analysis)
How many resources, books, research papers or other relevant material did you read to back up your advice?
Did you work on the content headline? Does it satisfy the user's intent? (Hint: Use the Hubspot Blog Ideas Generator Tool)
Does your content accurately solve the user problem? (Here is a guide to identify intent in search.)
Can the user understand your content easily? Have you worked on copywriting?
How much did you work on the presentability of the content?
Have you added any FAQ or tables in your content for easier readability?
Did you create new images for your article instead of using it from Google search?
Did you supplement your main content by adding a video?
Have you added a transcript for your video?
3. Skill
"Very high" quality content is written or prepared by a person with a high degree of skill.
Skill is defined as the ability to do something well.
When a person with a high degree of technical skills on a particular subject writes content on that specific topic, it is often better than content written by any novice.
Similarly, a person having better writing skills prepares much better content when compared to a person with average writing skills.
Skills related to web page design, content flow, language, and presentability all impacts the main content quality or the MC of the page.
Hence, "very high" quality content writing is not a one-person job.
A person skilled in architecture design can offer technical guidance on the subject but might lack the language skills needed to make the concept understandable to the readers. Moreover, if the content is added on a website that is mobile-friendly because it hasn't been edited by a skilled designer, it might perform poorly in search results.
"Very high" quality content is often prepared by more than one person, including the primary writer (skilled on a particular subject), the content editor (for polishing the language and style for easier readability), the designer (who checks the content for presentability and adds customized images), and the SEO expert (who adds proper meta tags so that the content is optimized for better search engine visibility).
4. Expertise
The person creating the content should have expertise in the concerned field. Google will judge the quality of the content on your site on the basis of what other niche experts say about your website.
Any recommendations from professional societies or influencers is a strong indication that the site holds an expertise in the subject matter and should be ranked higher in the search results.
You can also collaborate with influencers by starting an influencer campaign; platforms like Influence.co help you collaborate with influencers easily. Having influencers comment on your content or share your content on their platform is a great way to showcase expertise.
5. Authority
Authority is related to the overall reputation of the website. Both links and citations are a strong indicator for analyzing a website's authority.
Content published on a high-authority site achieves higher positions in the organic search results easily. If you want to improve the rankings of your content, then work towards improving the authority of the website and the webpage.
Google always looks for information from reputable third-party sources to judge the authority of the website that publishes the content. Some sources are Wikipedia, niche QA sites, niche forums, user comments, influencer recommendations, BBB ratings, user reviews, and more.
6. Trust
The information contained on your website should be clear so the users should feel comfortable trusting the site. For example, an article published on a parenting website that has won the Pulitzer award or the George Polk award should have a high trust score. Content posted on such sites will rank higher in organic search results.
5 Point Checklist for Preparing the Highest Quality Content
Here is a five-point checklist that you can use to create high quality content that your audience will love.
1. An Expert Should Write Content
The author of the content should be an expert. You need to hire niche content writers who have enough experience in their field to prepare content for your site. Google should know the person who has written the content, so add an author bio and paste links to the author's social profiles.
2. Follow a 'Content Excellence' Process
After the content is written, do not consider it to be complete. Study the content written by your competitors that are ranking on top and add new points to your content to make it the best. The content should go through a 'content excellence' process where you should proofread the content, check it for technical and grammatical accuracy (Grammarly is a great tool to check for grammatical accuracy), add relevant images and videos, check the readability scores of the content using tools like WebFX Readability Test Tool, and add proper schema tags to make it easier for the content to get ranked as a featured snippet.
3. Make Sure UX is in Your Favor
Your website speed and page loading speed should be excellent. Use the Page Speed Insights tool to improve the page loading speed and use the Mobile-Friendly Test tool to check how easily visitors can view your page on their mobile devices.
Your content must answer the user's query in an easier, comprehensive manner without making them wait or annoying them with pop-ups or ads.
(Please note that ads themselves do not contribute to a negative user experience and pages are not rated as low simply because of the presence of ads. Instead, only those ads that degrade the user experience might negatively impact the PQ rating).
4. Acquire the Highest Authority Links
Links are the backbone of your content. Your content can't rise in rankings unless it acquires links. The highest quality content often acquires links on their own, but this process takes time.
Use a tool like Ubersuggest to check how many links are required to rank your webpage for your desired search query and start acquiring links to your webpage.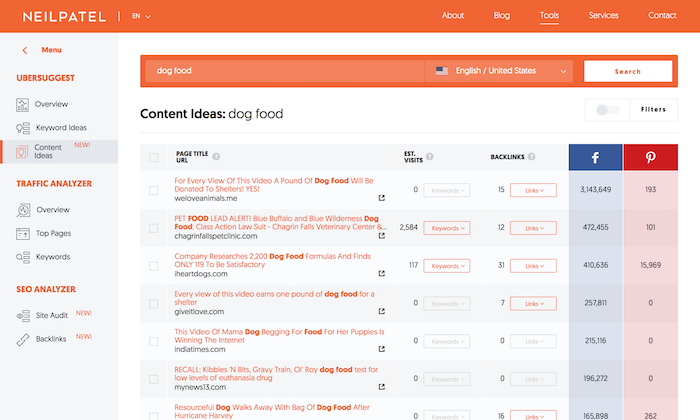 Please note that you need to acquire links from reputable domains to see the difference. Don't go with the link count; the authority and reputation of the domain are the most important factors. You can check the SEMrush Authority Score to find out how impactful a link from a particular domain could be.

5. Measure Performance and Keep Your Content Updated
Keep an eye on the performance of your webpage, especially the engagement metrics like bounce rate, time on page, user comments or reviews, organic traffic, social shares, dwell time, etc.
Bonus Tip: Here are 23 essential content marketing metrics to measure.
The engagement metrics of your page should be higher than your competitor's. You can use tools like Google Analytics, SEMrush, SimilarWeb, and BuzzSumo to measure the performance of your webpage.
You should also keep your content updated and revised. Any stale information should be removed, and your content should remain accurate all the time.
Think about how Wikipedia keeps all its pages updated. If you published a guide on SEO two years back and named it "SEO Guide for 2018," then keep on adding new information each year and rename the same guide to "SEO Guide for 2019" and "SEO Guide for 2020" accordingly.
Bonus tip: Use the SEMrush Content Analyzer to check the engagement metrics and highlight the issues that are affecting the visibility of your content in the search results.
More on Low and High-Quality Pages
The big questions are:
What makes Google treat a page as 'low' quality?
What makes Google treat a page as 'high' quality?
Let's understand with examples.
High-Quality Pages with Examples
A high-quality page is essentially one that has a clear purpose and served the purpose
Now, the purpose could be:
Helping shoppers know everything about a dress and buy it
Guiding travelers to the best cafe in town
Assisting investors in comparing the returns of one fund versus another
Making the reader laugh
Fascinating the viewer with rare photographs
The list could go on.
In the Wikipedia page on Rottweilers, you'll find:
High quality and quantity of MC (detailed subject coverage)
High trustworthiness of MC
Positive website reputation
In a news article from BBC, you'll find:
High quality and quantity of MC (sticks to the scope of the topic, presents in-depth and organized information)
High trustworthiness of MC
Positive author reputation
Positive website reputation
In a quality humor page, you'll find:
High quality and quantity of MC (delivers what it promises, along with excellent user experience)
Positive author reputation
Positive website reputation
Low-Quality Pages with Examples
While a page may have a clear purpose, it will still end up with a 'low' rating if it fails to serve the purpose.
Here are the mistakes that make a webpage low, despite a clear purpose.
Insufficient MC
Insufficient E-A-T for the MC
Inordinately large quantity of SC, such that it dilutes the value of MC
Interfering or irrelevant advertisements/interstitials on the webpage
Lack of information on the credibility and authority of the author and/or the website
Mildly negative reputation of the author/website (based on independent reviews from 3rd parties)
In an example of a low-quality news article, you'll find:
Low quantity of MC (the title is clickbait, with little to no main content to back it)
Low E-A-T (MC creator has no demonstrable expertise in the subject matter)
In a low-quality financial advice article, you'll find:
Low E-A-T (MC creator has no demonstrable expertise in the subject matter)
It's a YMYL page, hence, the absence of strong reputation signals warrants a low E-A-T rating
A medical advice page, you'll find:
Insufficient MC
Low E-A-T (MC creator has no demonstrable expertise in the subject matter)
It's a YMYL page, hence, the absence of strong reputation signals warrants a low E-A-T rating
Note: Failure of the website to optimize a web page for delivering great user experience could also contribute to a reduced E-A-T rating. For instance, a web page with slow loading speed could be relegated from a 'medium' rating to 'low+' or 'low'.
For an eCommerce page, user reviews are a dependable indicator to justify a high/highest E-A-T rating.
Final Thoughts
The E-A-T era is upon us. It's the era of better, more contextual, and trustworthy web content. For all content creators out there, this is Google's clarion call to be their best with every word they write. Fluff, valueless information, absence of any trust signals – these are serious problems for Google, and it's up to content marketers to weed these out from the core.