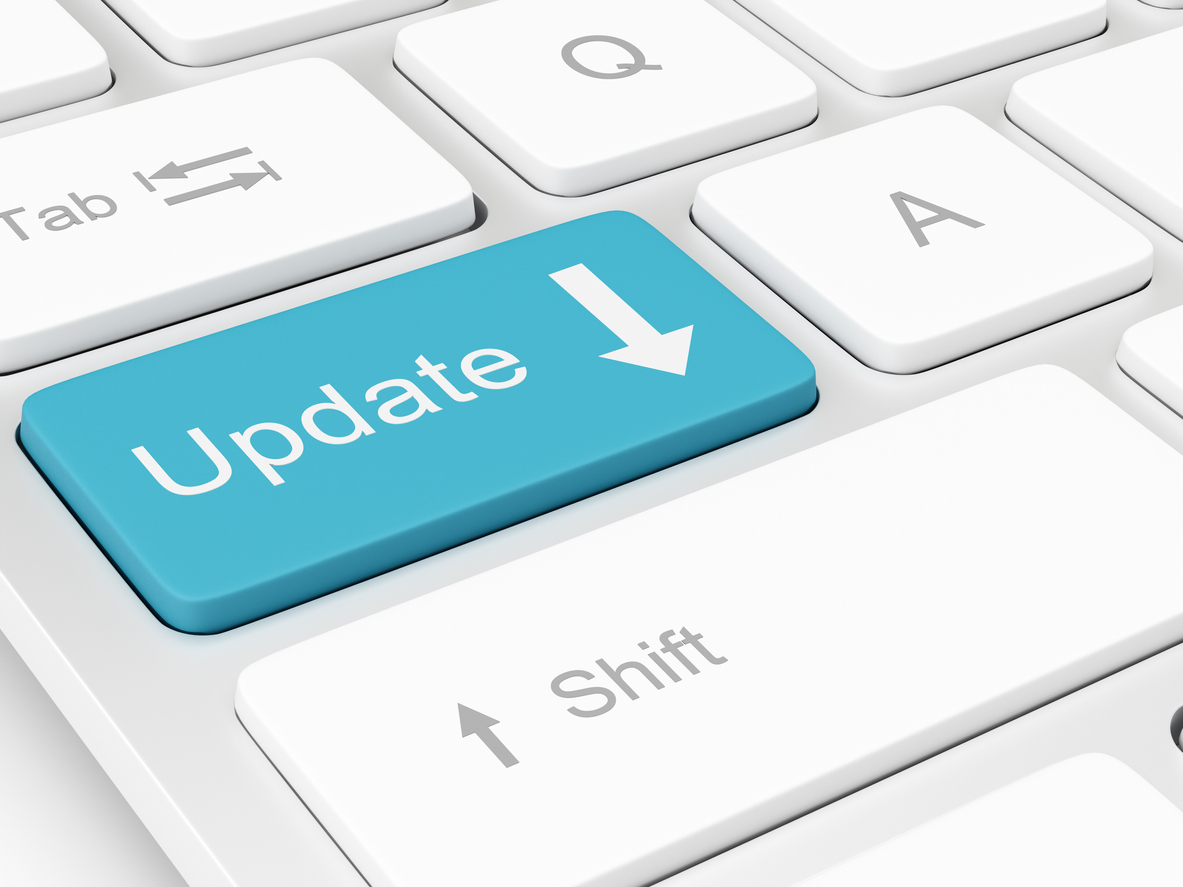 Google is constantly altering its algorithm and announcing new features for it's search engine, always with the intent of making the search experience better for users (but not always easier for SEO professionals). But it seems like Google has actually made a change that benefits both end-users and webmasters in their newest updates for product feeds. Specifically, Google is making rich product page result features more accessible to online merchants who use the Merchant Center's product feed to, in their words, "help customers discover your products." But what exactly has Google changed, and how is it impacting your SEO efforts? Let's take a look at the details.
What is the Product Feed Update?
In a continued effort to flesh out their search engine's rich result features and make results more helpful, Google has now expanded the availability to enable rich snippets for products, such as product descriptions, ratings and price. This is, as per usual, meant to make searching easier and more useful for users of Google. But this update is also greatly benefiting merchants, because they can now add rich snippets to their organic product search results for free without using any Google Shopping Ads.
With this update, Google has added functionality to three of its services: Merchant Center, Search Console, and Manufacturer Center.
Google Merchant Center Update
With this recent update, all merchants are now able to upload up-to-date product information to the Google Merchant Center via product data feeds for free. This means that all approved product feeds that merchants have entered into their Merchant Centers are eligible to be displayed in organic search results found both on traditional search and Google Image search. This change means that product feeds are now a form of organic SEO and can be utilized without paying for Google Shopping ads.
According to Google, product information that's chosen to show within search results will be ranked based purely on how relevant it is to a user's search. For example, if a user is searching to find the cheapest red shirt, Google will show the price of your red shirt product within the result listing itself (if you've uploaded that information to the Merchant Center). Information that's able to show up in search results includes product rating, price, availability, brand, and product description.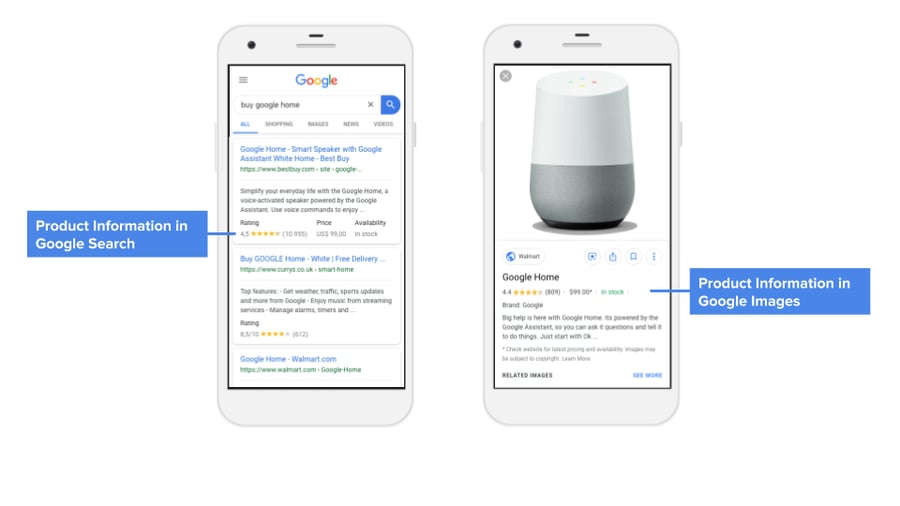 Google Search Console Update
In addition to the Merchant Center update, Google has also added a new report to their Search Console for products. This update is specifically for sites that use schema.org structured data markup to annotate their product information. The new Product report within the Search Console will show merchants any pending markup issues that it finds on their sites. Upon fixing the issue, merchants can then use their report to re-crawl affected pages and validate that they've been fixed.
Google Manufacturer Center Update
Rather than for all e-retailers, Google's Manufacturer Center is meant for branded manufacturers to add detailed product information to Google's product catalog that isn't found within the Merchant Center's product feed. In the Manufacturer Center, you can add information to products that you produce and sell yourself.
This new update now allows product descriptions, variants, and rich content (like videos and images) to appear on a product's knowledge panel. By adding more details to knowledge panels that show up in organic search, brands can help to improve their visibility and assist in the buyer's journey through helpful, authoritative and up-to-date information.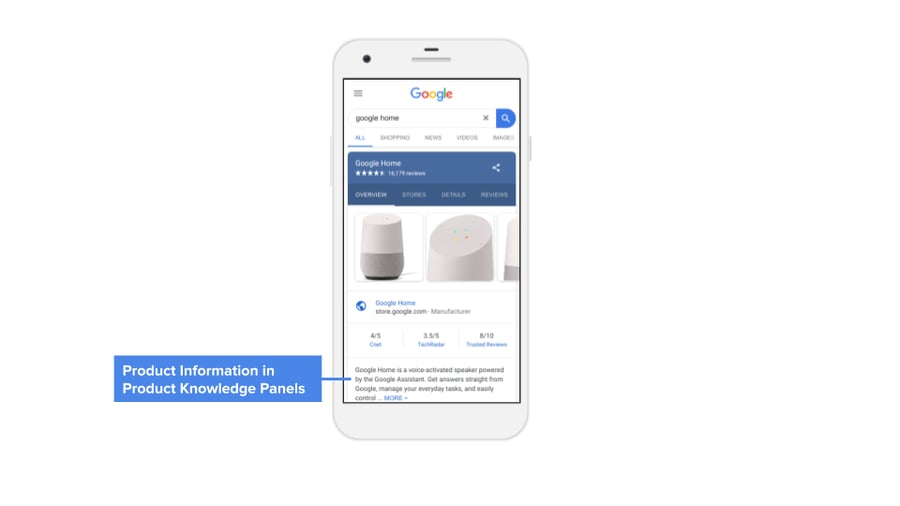 Optimizing Your SEO Strategy for Google Product Feeds
Like with every new change to Google's search engine and algorithm, this update is forcing SEO professionals and webmasters to add onto their strategy and optimize their websites in order to adapt and take advantage of it. This update specifically targets eCommerce merchants that are optimizing their product pages for higher SERP ranks, so here's some of the most important changes you'll need to make to ensure your online store is ready for this update.
Enable Product Reviews
While this is already something you should have enabled on your online store for a variety of reasons, product reviews are especially important to have on product pages now that Google uses them as rich snippets in product page results. Having a good star-rating directly on your product page result on a SERP is a great eye-catcher and will surely bring in some traffic, so don't forget about this important rich snippet. If your store runs on Shift4Shop, product reviews are built in; all you need to do is enable the module in your Shift4Shop Online Store Manager. For more details on setting up product reviews, our knowledge base article covers every aspect.
Write Effective Product Descriptions
Now that Google will be displaying rich product information like your product descriptions in organic search results, it more important than it ever has been to make sure these are optimized and written effectively. This means that your description should not be a simple copy and paste from the manufacturer or distributor; you need to be writing your own product descriptions that can call searchers to click on your product from organic search. To start, you can take the original manufacturer description and build off it in your own unique way. Remember: Google always prefers unique and helpful content, so work on writing descriptions that are eye-catching, one-of-a-kind and useful to users who are looking for that product.
Make Pricing Information Available
In order to take full advantage of Google's updated rich product results, you'll need to make sure that each product page has all the necessary information that you'd like displayed. In addition to product reviews and descriptions, this includes more specific details like price and availability. This includes base price and any sale price, which helps Google to provide up-to-date information to searchers who care about price. Google will use this information when it ranks your page for relevant searchers that include price qualifiers, such as "red shirt below $20." If your product fits that description, your rich product result will show up higher on SERPs.
Include Brand Name Identifiers
Just like price, users may use brand qualifiers when searching for products on Google. Because of this, Google is adding brands to its list of eligible product details to show up as rich snippets in product page results. So, you'll need to ensure that the brand name of your product is identified and readily available on your site.
Use Approved Product Images
Since you're still optimizing for Google's standards, it's a good idea to base what you do off Google's existing guidelines for PLA's, or product listing ads. This will especially help since you're optimizing for Google's image search because you'll want to ensure that your product images show up high on image SERPs. Some of the most important guidelines to follow are:
Take a picture of your product on a clean, white background.
Avoid using any watermarks or branding on the product image.
Use high-quality product photos with good resolution.
It's also a good idea to make sure that your images are optimized by more traditional means, if they aren't already. This includes using alt text and image titles when uploading your product images to your site; Google always prefers content that is designed for accessibility.
Upload Your Products to Google's Merchant Center
Once your product pages are fully optimized, here comes the most important part: uploading your products to Google's Merchant Center product feed. If your store is on Shift4Shop, you can easily upload your products and keep your feed automated by using Shift4Shop's Google Shopping Feed add-on. We'll quickly run through the basic steps on how to do this here, but you can find a more detailed guide on our knowledge base.
Step 1: Enable the Google Product Feed Add-On.
Step 2: Add a few of your products to the feed manually.
Step 3: Add the rest of your products to the feed via CSV import.
Step 4: Generate and use your XML file.
Step 5: Enjoy your newly automated Google product feed!
Alternatively, if you'd rather a professional take care of setting up your Google Merchant Center and product feed, you can utilize our Google Shopping Feed Service and have all of the required setup, preparation and automation be handled by an expert.
Wrapping Up
With every Google update, it may seem like your SEO strategy is thrown for a loop and you're sent into panic mode trying to make changes to accommodate. Thankfully, this newest Google update only serves to benefit online merchants by making product feed and rich product results more accessible at no cost. Previously, paying for Google Shopping PLA's was the only way to get your products directly noticed on SERPs.
Now, with the new Merchant Center product feed update, eCommerce business owners can get their products in front of more eyes in better ways than ever before – and all without spending a dime. Of course, using PLA's is still an important strategy and should definitely not be overlooked when thinking about PPC efforts. But, now that the Google product feed can be used organically, SEO professionals have a lot more tools at their disposal.